Let's explore the Nissan X-Trail 2019 - New Autech Version with impressive blue appearance!
Once up on a time, Nissan Autech's supporters were familiar with its different variants such as Skyline, Stagea and Silvia. Those limited versions were normally designed in exclusive styles with powerful engine systems.
Recently, however, Japanese automaker turns their focus on tuner cars that are more down-to-earth and cheaper like the Serana or the Note. Catching this trend, they have now built up an exclusive edition of mid-sized SUV: Nissan X-Trail 2019, adding to Autech's line up.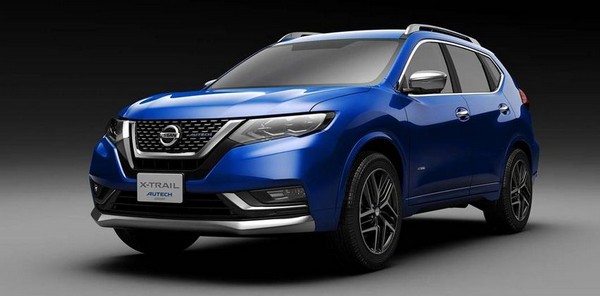 Nissan X-Trail 2019 gives impressive blue appearance
Taking a glance at the exterior, it is difficult to notice the difference at the overall design, compared to the previous Nissan X-Trail 2018. Facial trimmings are redesigned with an updated bumper, coming together with a bolder grille. Back to the rear, there is a flashier dual exhaust unit coupled to the other new bumper, earning the 2019 X-Trail a sporty appearance. The new SUV now rides on 19-inch diameter spoke alloys.
Nissan X-Trail Autech 2019 Reviews
Inside the cabin, new X-Trail impresses us with the complete leather-covered interior decorations with the branding name "Autech" are knitted on all seats. The overall blue theme is continuously stitching every part concluding the steering wheels, the dashboard and the door frame. Some alternative accessories such as front, rear carpets are also available for this modified SUV.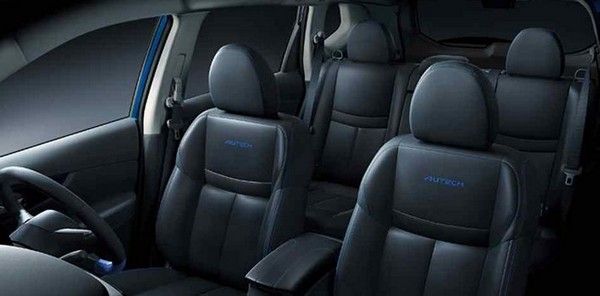 There is "Autech" knitted on all leather seats
Nissan X-Trail 2019 makes it unique look thanks to exclusive signature painted color: Caspian Blue Metallic. However, customers are still able to reserve the new crossover in standard available color options.
Under the hood, the X-Trail Autech shares the same powertrain systems and unchanged features with older Autech models.
The modified SUV is highlighted with Caspian Blue Metallic color
According to the latest car news, the Nissan X-Trail Autech 2019 will hit the Japanese showrooms in January 2019. For the Philippine market, Nissan will offer X-Trail in 2 different alternatives. Philkotse.com will keep you updated with the official date release of this new SUV. Stay tuned!

Know more about Nissan X-Trail 2022

The new X-Trail by crossover specialist Nissan is a stunning and bold crossover vehicle built for any adventure. It is armed with a refreshed exterior and interior that fans and new followers will surely love. It also now comes with a safety suite package to provide an efficient riding experience. Whether you use it daily going to work or a long drive in rural places, this sporty automobile will truly perform. Locally, the available variants are the Nissan X-Trail 2.0 4x2 CVT and the Nissan X-Trail 2.5 4x4 CVT. It comes in Pearl White, Diamond Black, and Gun Metallic. To elevate its irresistible presence on the road, the colors Marine Blue and Premium Corona Orange are also offered.