Assisting Filipino families, right from the start.
A lasting concept in Filipino culture is family, whether it be nuclear or extended. The family plays an important role in cultivating our sense of self-worth and belonging, a reminder that there are people who will always have our back in both good and challenging times.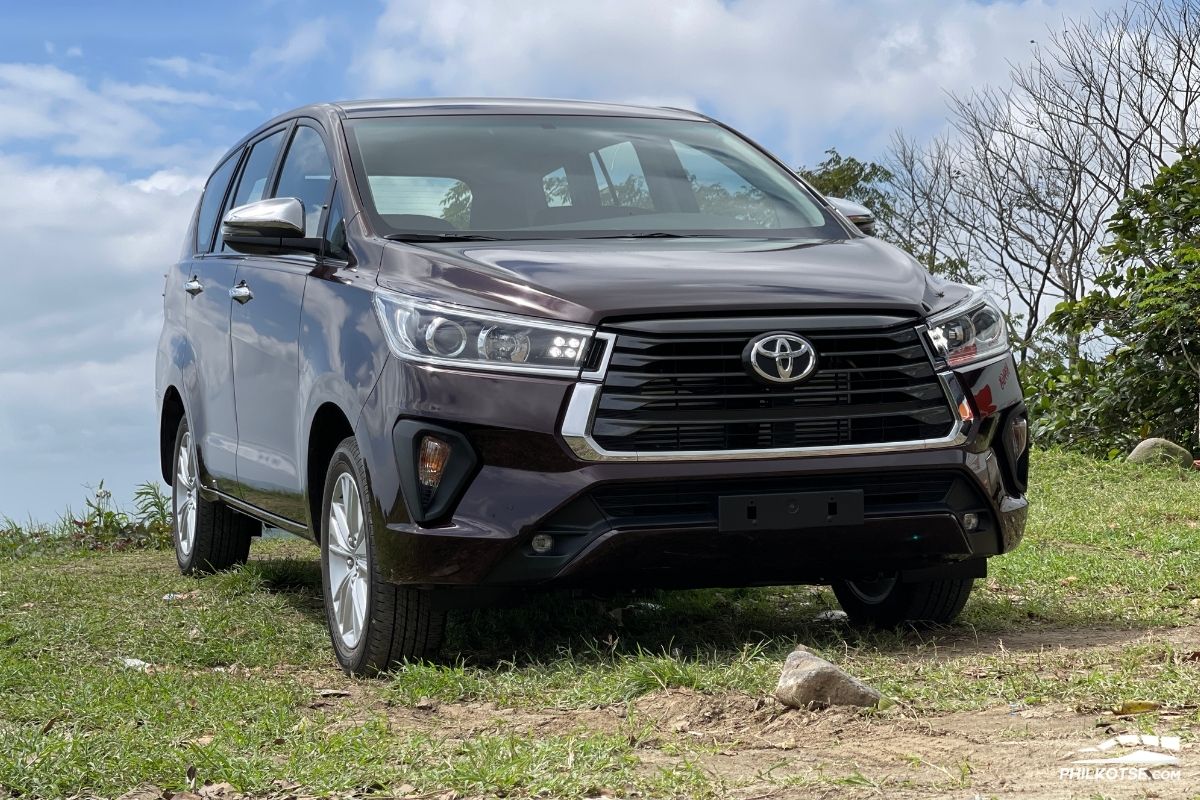 Toyota has established the Innova as its flagship family vehicle
Just as enduring is the reputation for reliability that Toyota vehicles bring, having been an iconic part of the country's automotive industry since 1988. And nowhere has this been more evident than on the company's multi-purpose vehicle (MPV), the Toyota Innova.
It was built as the successor to Toyota's Kijang model, known on our shores through various generations as the Tamaraw, Tamaraw FX, and Revo, which was manufactured in Indonesia from 1977 to 2004.
Although the last generation of the Kijang shared a platform with the sixth-generation Hilux pickup, the IMV (Innovative International Multi-purpose Vehicle) platform was what the Innova had in common with both the Hilux and Fortuner midsize SUV.
The first generation of the Innova entered the Philippine market in 2004, and expectations were high as it was tasked to carry on the Kijang's role of the versatile family hauler. In that regard, the new MPV did not disappoint. The Innova enjoyed an enthusiastic reception from the local market, with its increased dimensions that translated into greater amounts of usable interior space.
>>> Related: 2021 Toyota Innova: Expectations and what we know so far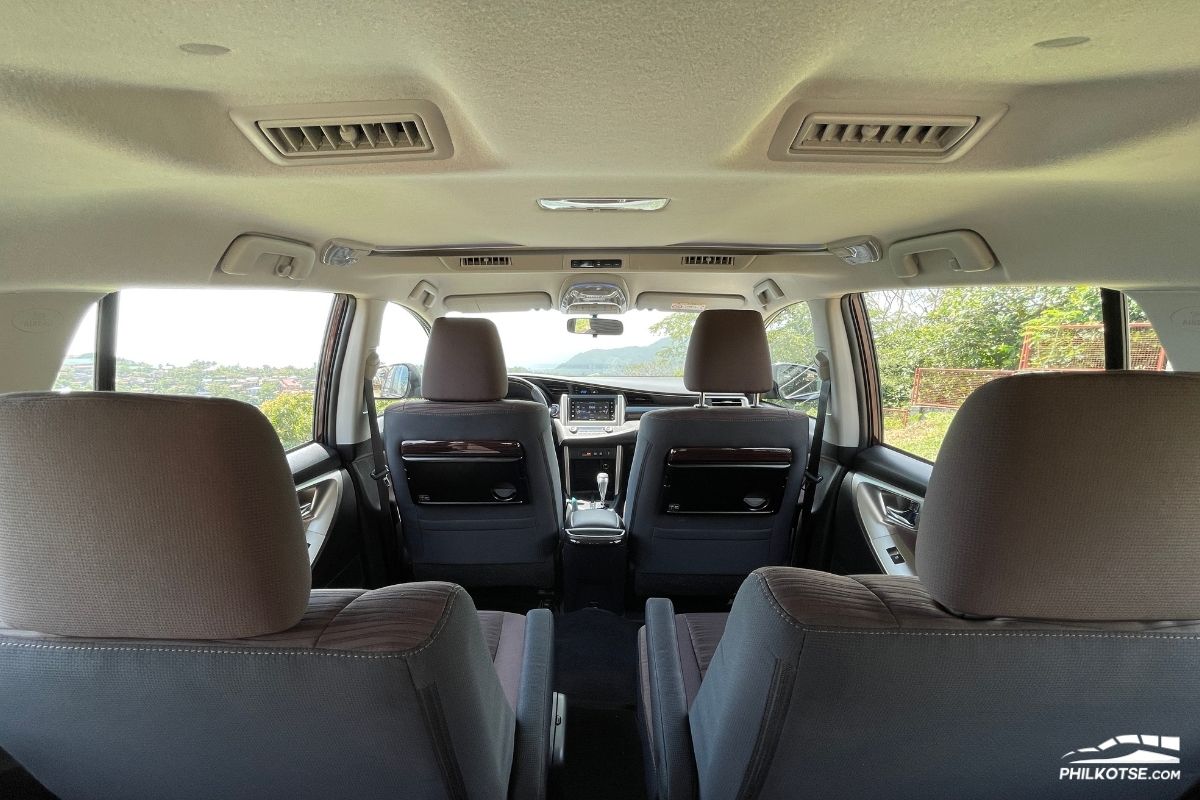 Bringing the family aboard the Innova is a breeze even on long journeys
As with the model it replaces, the Innova came in a choice of gasoline and diesel engines, bringing about a host of improvements in safety such as seatbelts, airbags, and anti-lock brakes.
Its aerodynamic shape complemented the more refined handling, while a range of variants ensured that it saw a wide range of uses from households to businesses, even law enforcement.
The Innova's second generation came in 2016, built on an all-new AN140 chassis that's still part of the IMV series. This new platform brought even bigger measurements for increased passenger and cargo capacity, along with more powerful engines. Further refinements include selectable drive modes, stability control, hill start assist, and up to seven airbags.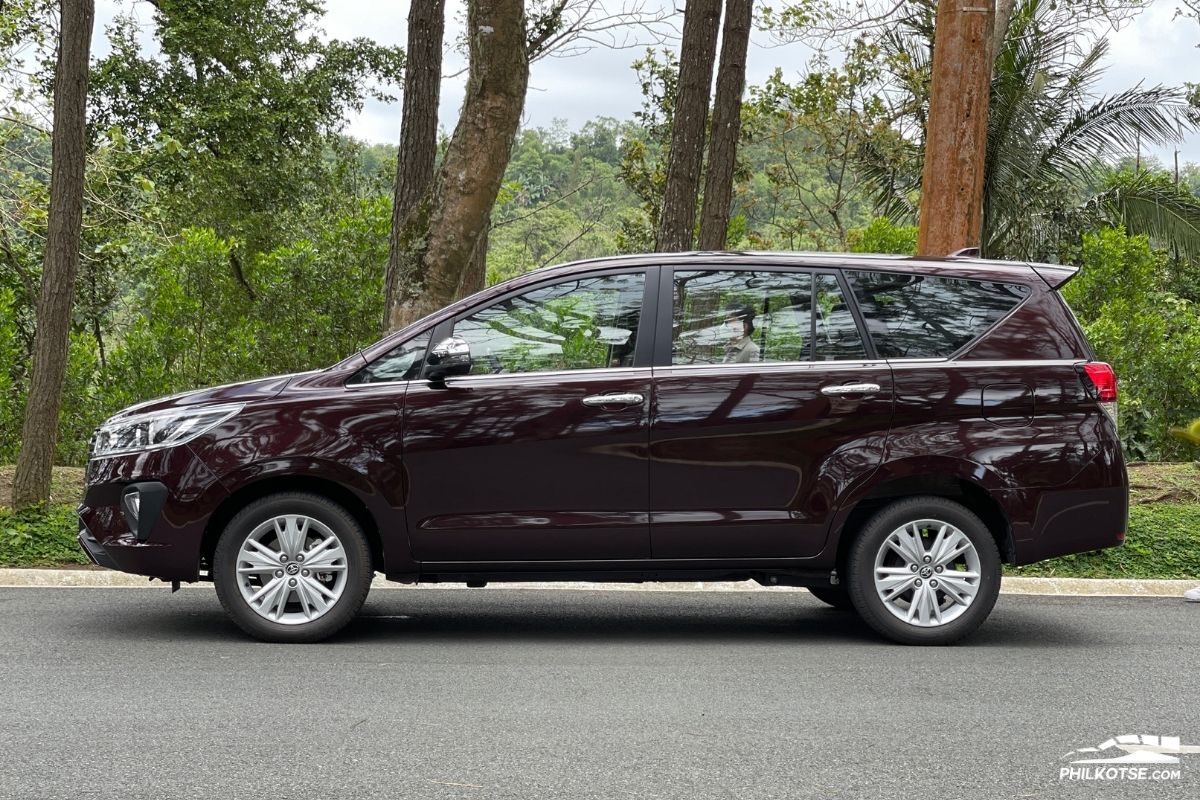 The 2021 Toyota Innova still features its distinctive side profile
>>> Related: Toyota Innova Maintenance: How much does it cost to own one?
Throughout both of its incarnations so far, the Innova's combination of utility, practicality, and refinement in its price point makes it an ideal choice for families searching for a vehicle that's well-suited for both city drives and weekends out of town.
Travels involving a few rough roads inclines, and floods don't pose a problem at all, while the generous head- and leg-room benefit passengers even on long trips.
To its credit, Toyota made sure that Philippine-spec versions of the Innova are assembled at its Santa Rosa plant in Laguna.
This significantly contributes to the economy by generating jobs locally, ensures that parts are always available through a domestic supply chain, and gives customers the satisfaction of owning a vehicle proudly built by Filipino hands.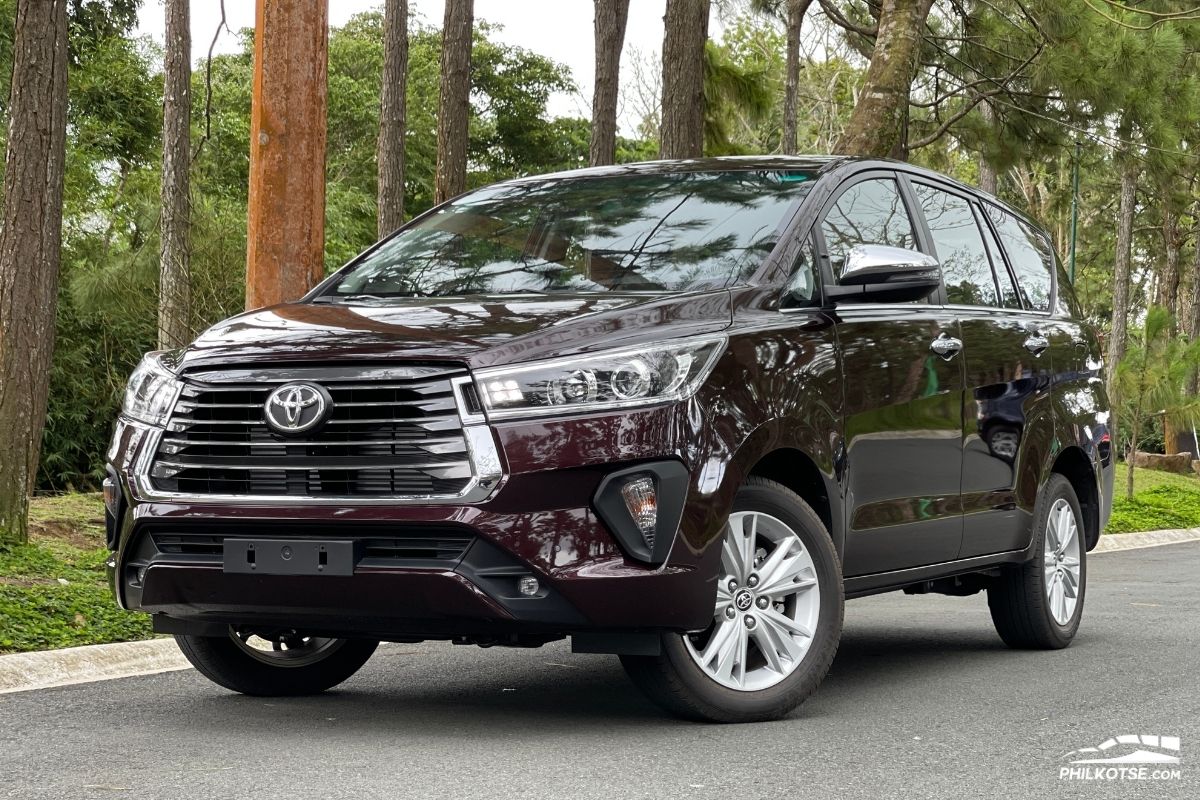 The 2021 Innova marks another chapter in the MPV's history
Now, a refreshed Toyota Innova for the 2021 model year is set to continue the MPV's journey. It sports a revamped and more dynamic fascia, comes with Apple CarPlay and Android Auto, and even offers an expanded list of safety features across the range. Yet, it remains the robust and reliable MPV that captured the hearts of satisfied customers. The 2021 Innova comes with a starting price of Php 1,186,000. 
Whether it's the crew putting together components on the assembly line, the people responsible for maintenance, or the households that ultimately enjoy the finished product, the Innova brings them all aboard on the journey as one big family. That has been, and always will be, this MPV's reason for existence.
----------------------------
This story was produced in partnership with Toyota.
Know more about Toyota Innova 2021

<p>The Toyota Innova is one of the best-sellers of Toyota Motor Philippines. It is a compact MPV that can accommodate seven occupants while other variants have a seating capacity of eight. The Toyota Innova became a logical choice in the MPV segment because of its seating capacity, diesel mill, and raised ride height. It is the main reason why the Toyota Innova is one of the annual top-sellers in the country. This is a testament to how appealing this compact MPV is to Filipino car buyers. The current generation Toyota Innova has a larger dimension than its predecessor. The overall exterior of the Toyota Innova is obviously an MPV, but the styling is inspired by the SUV and crossover models of the Japanese brand. Dominating the front end of the Innova is a large angular grille and large swept-back headlights. It gives the Toyota Innova a more aggressive appearance that reminds us of the U.S &ndash; market Highlander SUV. On the side, it features clean and notable shoulder lines. It has features similar to the RAV4, particularly the near-triangular D-pillars, angular horizontal taillights, and upswept rearmost side windows. The facelifted 2nd-gen Toyota Innova is offered with the 2.8L 1GD-FTV engine that produces 167 hp and 343 Nm of torque on manual transmission variants and an impressive 171 horsepower and 360 Newton-meter of torque on an automatic transmission. The Toyota Innova shares the same platform with the Fortuner and Hilux.</p>

Joseph Paolo Estabillo
Author