The Innova joins the 5-star club.
A week ago, the Toyota Corolla Cross Hybrid achieved a five-star safety rating from the ASEAN New Car Assessment Program (ANCAP). More recently, the 2020 Toyota Innova completed ANCAP's battery of tests and it also received a five-star safety rating.
ANCAP did testing for the Innova back in 2015 and 2016, but those versions lacked some safety features present on the 2020 version of the Innova. ANCAP also extended the offset deformable barrier test to conform to its current testing standards.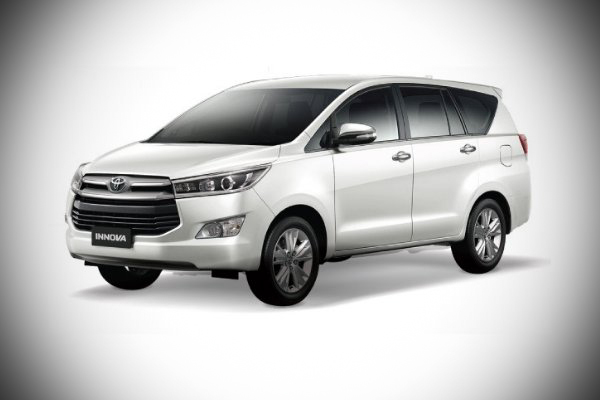 The version ANCAP tested is a 2020 Innova
Just like the Toyota Corolla Cross Hybrid, the Innova had excellent ratings for all categories. For adult occupant safety, the Toyota made MPV received a score of 33.05, with 36 being the maximum points. Of note is the Innova's offset-frontal crash-test score of 14.05 out of 16. In addition, the Innova scored a perfect 16 over 16 on the side-impact test.
On the same tests, the Corolla Cross Hybrid scored 13.01 and 16.00 respectively. For Child occupants, the Innova also performed well with a score of 21.51 out of 24 points in the dynamic assessment child-occupant crash tests. 
When it comes to safety assist features, the Toyota Innova got a score of 15.28 out of 18.00. That's still an excellent score as the variant ANCAP tested was equipped with anti-lock braking, electronic stability control, and seatbelt reminders.
ASEAN NCAP - Toyota Innova (2020)
The Innova didn't get as high a score as the Corolla Cross Hybrid in this category because the Innova variant ANCAP used wasn't equipped with automatic emergency braking, lane departure warning, forward collision warning, etc. In total, the 2020 Toyota Innova achieved 82.69 points out of 100 points, equivalent to a five-star ANCAP rating.
In case you're wondering, the model that ANCAP used on the test was a 2020 Innova, which is the current Toyota MPV that's available in the Philippines. However, the 2021 Toyota Innova was recently launched in Indonesia.
All 2021 Innova variants in the Indonesian market come standard with dual-front and driver's knee airbags, stability control, anti-lock braking, and ISOFIX. On the other hand, the top-of-the-line Innova Venturer comes with even more safety features like side airbags and curtain airbags. Note that the new Innova is a facelift and it still uses the same chassis and frame found on the second generation Toyota MPV.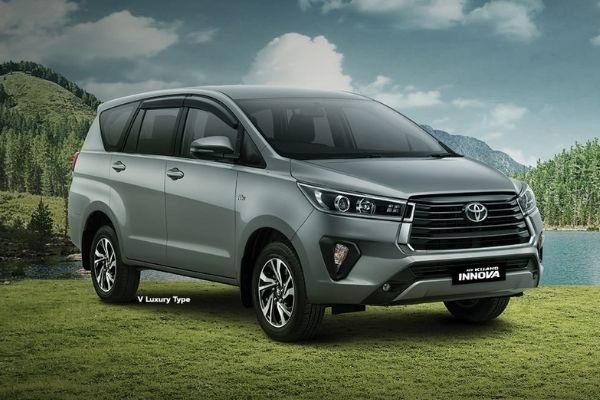 With those safety features, we're predicting that the 2021 Toyota Innova will have a high rating as well
For more automotive-related news, keep reading here on Philkotse.com.
Know more about Toyota Innova 2021

<p>The Toyota Innova is one of the best-sellers of Toyota Motor Philippines. It is a compact MPV that can accommodate seven occupants while other variants have a seating capacity of eight. The Toyota Innova became a logical choice in the MPV segment because of its seating capacity, diesel mill, and raised ride height. It is the main reason why the Toyota Innova is one of the annual top-sellers in the country. This is a testament to how appealing this compact MPV is to Filipino car buyers. The current generation Toyota Innova has a larger dimension than its predecessor. The overall exterior of the Toyota Innova is obviously an MPV, but the styling is inspired by the SUV and crossover models of the Japanese brand. Dominating the front end of the Innova is a large angular grille and large swept-back headlights. It gives the Toyota Innova a more aggressive appearance that reminds us of the U.S &ndash; market Highlander SUV. On the side, it features clean and notable shoulder lines. It has features similar to the RAV4, particularly the near-triangular D-pillars, angular horizontal taillights, and upswept rearmost side windows. The facelifted 2nd-gen Toyota Innova is offered with the 2.8L 1GD-FTV engine that produces 167 hp and 343 Nm of torque on manual transmission variants and an impressive 171 horsepower and 360 Newton-meter of torque on an automatic transmission. The Toyota Innova shares the same platform with the Fortuner and Hilux.</p>

Cesar G.B. Miguel
Author