Though the Toyota Innova and Mitsubishi Montero Sport are not in the same category, comparing these two vehicles is still a hotly-debated topic among car enthusiasts.
Comparing the Toyota Innova to the Mitsubishi Montero Sport might sound like we're going to compare apples to oranges. However, it's still a very hot topic which much being written about the relative strengths and weakness of the 2 above vehicles on social media.
1. Seating capacity and spacious
The
Mitsubishi Montero Sport Philippines
is one of the top-selling vehicles in our market and continues to win the Filipinos' hearts in mixing form and function. The mid-sized
SUV
is recognized by many car owners as a family vehicle and a reliable and solid machine on and off the road.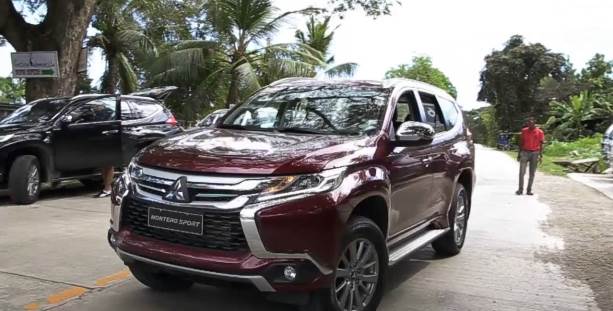 The Montero Sport is one of the top-selling vehicles in the Philippines and continues to win the Filipinos' hearts in mixing form and function

Not only do these workhorses offer enough room to accommodate your whole family, but they also offer better maneuverability over more rugged terrain and awful weather and great wading capacity so essential for many intersections and roads that are prone to flooding during heavy rain events.

Yet, there are some who cannot accept the car for its quite not convenient interior room as they have specific experience with difficulty getting in and out of the Montero Sport. Many car addicts were starting to dismiss the car until its all-new model launched. Categorically, the Mitsubishi Montero Sport is best mid-sized SUV out there.

The Innova, however, have ample space, especially in the third row compared not just to other MPVs but its previous models as well.


2017 Mitsubishi Montero Sport GLS 2.4 8spd A/T FULL REVIEW
2. Safety features
Safety measures of the Montero Sport definitely make you drive with greatest confidence. The SUV is tempered by excellent items that wrap passengers in a cocoon of safety.

GLS Premium 4x2 variant: stability control, 6 airbags, ABS-EBD brakes with Emergency Brake Assist, and hill-start assist.
GT variant: trailer sway control, Hill Descent Control, Forward Collision Mitigation and 8 airbags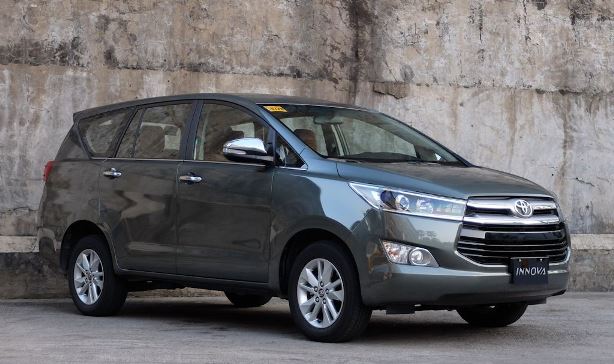 The Innova have ample space, especially in the third row compared not just to other MPVs but its previous models as well
3. Operation
If you plan on doing a lot of city driving, the
Toyota Innova Philippines
is the better choice that has plenty of flexible and good features that can help you maneuver and notify of approaching danger immediately.
For those who travel a lot out of the metro for work, escape to distant and exotic places, or go through three of four feet of water, the Montero Sport is the better choice.

2017 Toyota Innova 2.8 G Walkaround Exterior & Interior

>>> For your reference:

Know more about Toyota Innova 2023

The Toyota Innova is one of the best-sellers from the leading automotive brand in the country, Toyota Motor Philippines. It is a compact MPV that can accommodate seven occupants while other variants have a seating capacity of eight. The Toyota Innova's prices in the Philippines range from PHP 1,236,000 to PHP 1,789,000. It has seven variants in the market starting with the Innova J, up to the top-spec Innova V.
For the Philippine market, the Toyota Innova 2023 has only one engine option. It uses a 2.8-liter turbodiesel engine capable of producing up to 171 horsepower and 360 Nm of torque. Depending on the variant, the Innova uses a five-speed manual gearbox or a six-speed transmission. Size-wise, this Toyota-made MPV is 4,735mm long, 1,830mm wide, and 1,795mm in height. It also has a wheelbase length of 2,750mm, and a ground clearance of 178mm.
The Toyota Innova's competitors in the local market include the Mitsubishi Xpander, Suzuki Ertiga, GAC GN6, and the Maxus G50.