You might want to see this before buying an Innova.
The Innova is Toyota Motor Philippines' (TMP) entry to the local MPV segment. It is a 7-seater vehicle and is a more premium MPV option than the Toyota Avanza. This vehicle remains to be one of TMP's top sellers due to its notable features such as ample interior space that is perfect for Filipino families.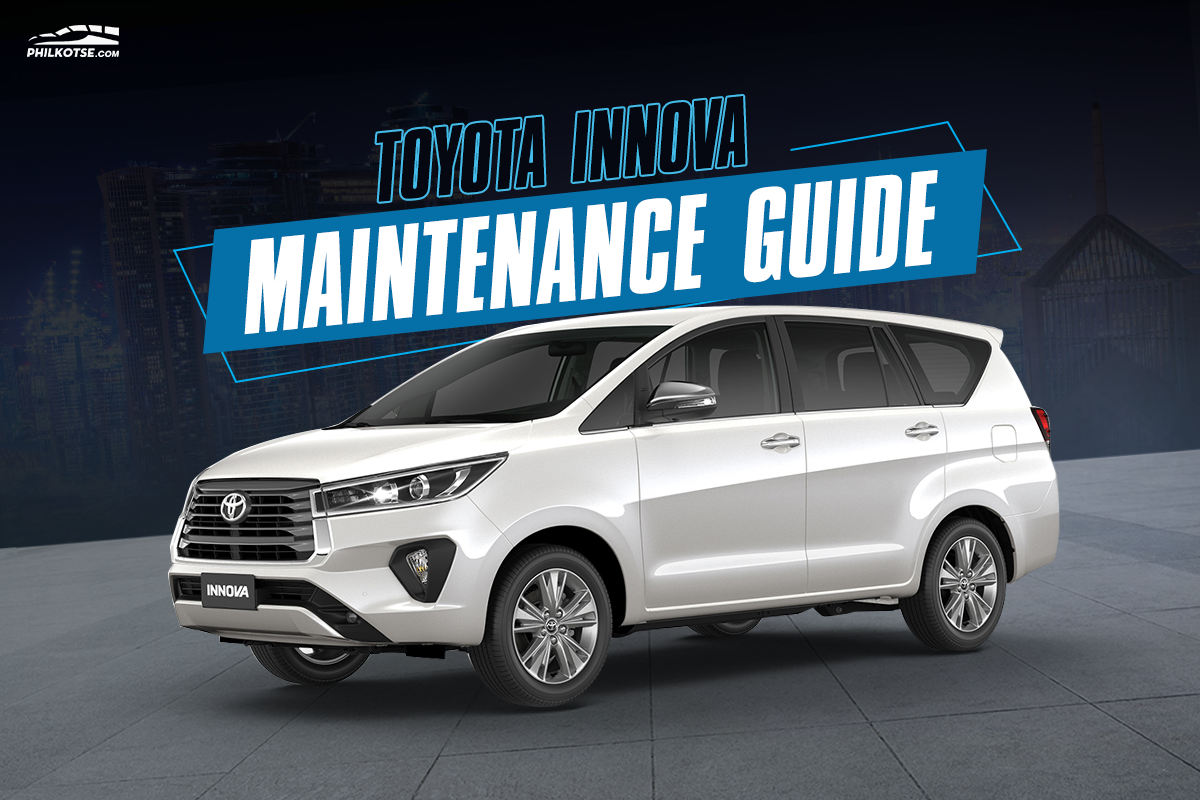 How much does it cost to own a Toyota Innova?
If you plan to buy a Toyota Innova for you and your family, the costs don't stop at just buying it in a dealership. Car ownership also includes the maintenance costs from preventive maintenance services (PMS) to keep your Innova in good condition at all times.
TMP offers the 2021 Innova with one engine option only. Unlike before, TMP decided to offer the 2021 Innova with a 2.8-liter diesel engine across all variants. Pricing for the entry-level J variant is at Php 1,168,000 and goes up to Php 1,739,000 for the top-spec V trim.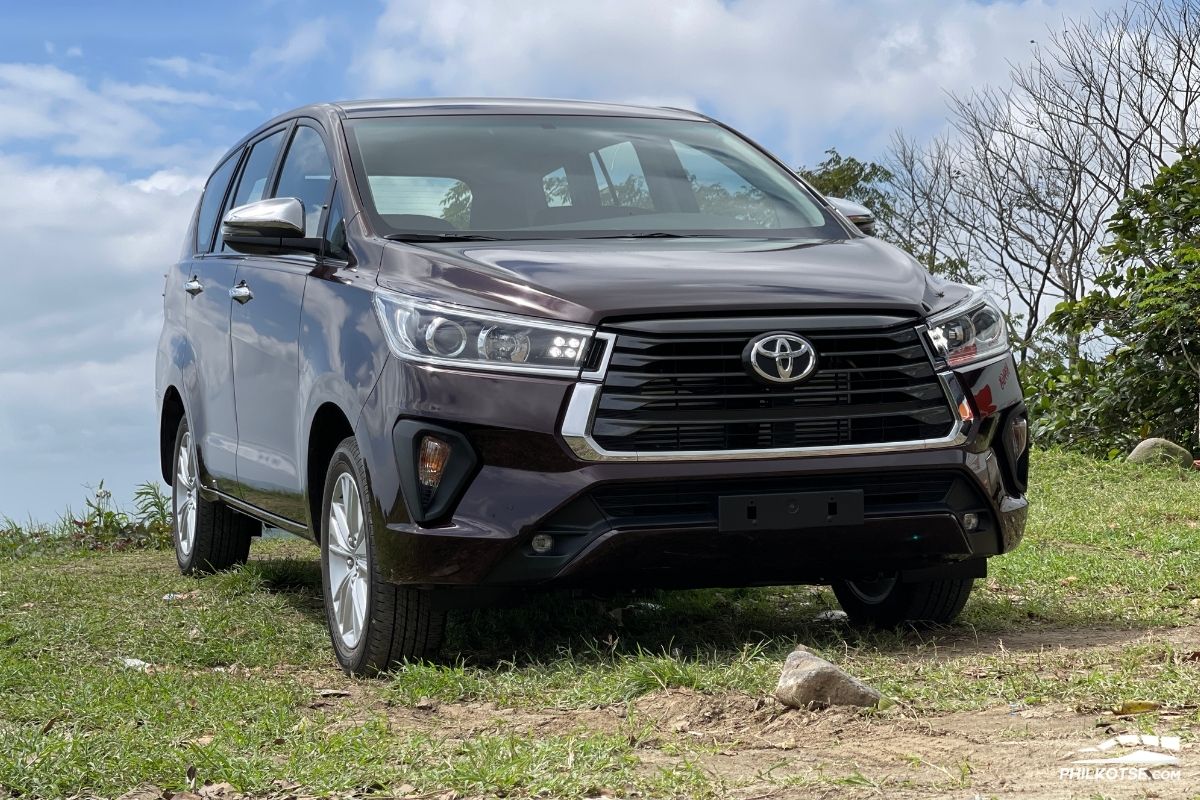 The Toyota Innova
As for the maintenance costs, we have listed down the estimates that you can expect in owning one. Take note that the prices can vary without prior notice and can still depend on the chosen dealership. The following estimates are just for ballpark figures.
>>> Related: Which 2020 Toyota Innova variant should you buy? [Comparison Guide]
Maintenance costs for Parts and Labor
Generally, cars with a diesel engine are cheaper to maintain than those with a gasoline engine due to lesser components such as spark plugs. As such, you could potentially save more on maintenance costs if you opt for the diesel variants of the Innova.
However, just be more mindful on the road as repair due to huge damages from accidents is generally more expensive in a diesel engine than a gasoline engine. A diesel engine is made up of stronger and heavier materials that give it its powerful low-end torque, hence the parts are generally more expensive.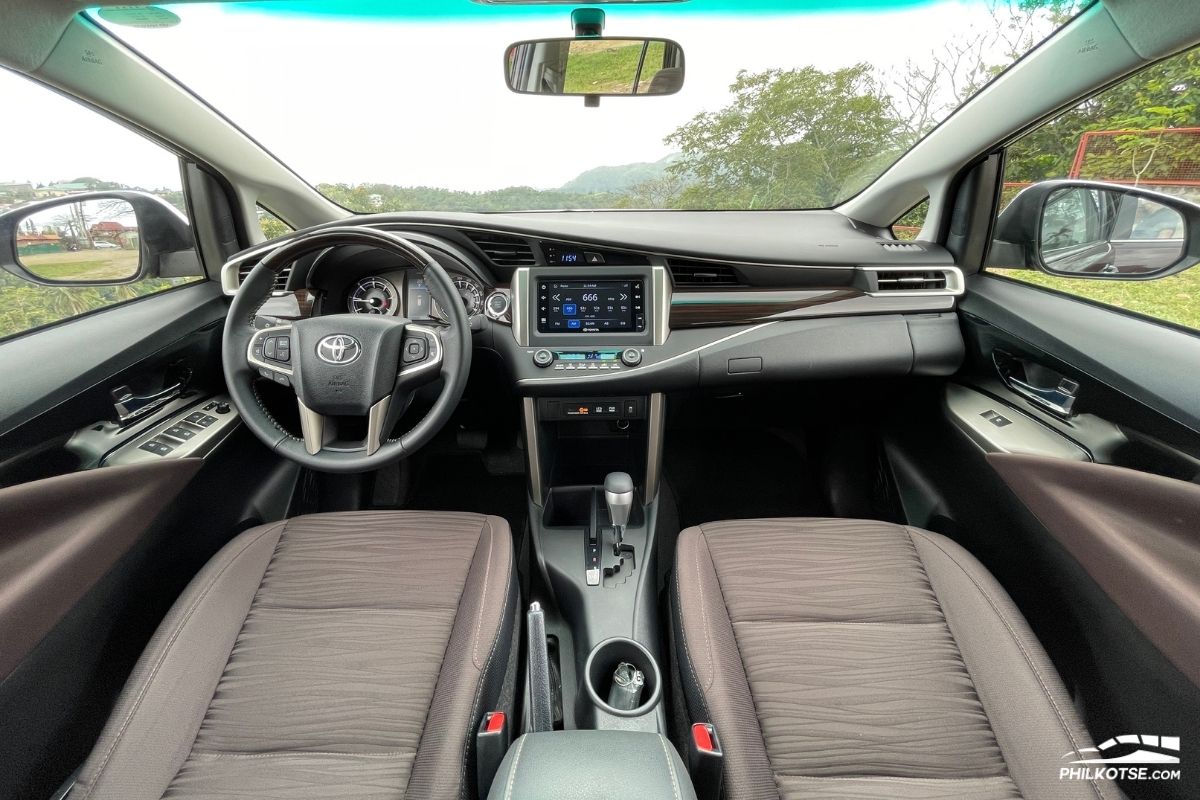 The Innova remains to be a top choice among Filipino families
For the first 1,000-km and 5,000-km, the PMS costs range from Php 1,900 to Php 2,300 each mileage. The costs are relatively light in the first months of ownership as minor maintenance services will be conducted such as oil replacement.
Once you reach the 10,000-km mileage, expect to pay around Php 3,800 to Php 5,500, almost twice as compared to the first two maintenance costs. Both the 15,000 and 25,000 km marks will require you to prepare from Php 3,000 to Php 6,200.
The peak cost for your first year of owning a Toyota Innova is at the 20,000-km mark with a price that ranges from Php 7,000 to Php 8,700. Overall, the first year of owning a daily drive Innova will cost you around Php 20,600 to Php 31,200, depending on the condition of your unit.
Mileage

(KM)

1k

5k

10k

15k

20k

25k

Cost

(PhP)

1,900-2,300

1,900-2,300

3,800-5,500

3,000-6,200

7,000-8,700

3,000-6,200
Mileage

(KM)

30k

35k

40k

45k

50k

60k

70k

Cost

(Php)

3,800-5,500

3,000-6,200

7,800-9,900

3,000-6,200

3,800-5,500

7,000-8,700

3,800-5,500
Mileage

(KM)

80k

100k

120k

140k

160k

200k

240k

Cost

(Php)

11,700-21,700

7,000-8,700

7,800-9,900

7,000-8,700

11,700-21,700

7,800-9,900

11,700-21,700
**Note: Prices are inclusive of 12 percent VAT. The said prices only include labor and parts and not materials, consumables, etc.
Here at Philkotse.com, we value your interest in the automotive industry. Visit our website to find out more.
Know more about Toyota Innova 2021

<p>The Toyota Innova is one of the best-sellers of Toyota Motor Philippines. It is a compact MPV that can accommodate seven occupants while other variants have a seating capacity of eight. The Toyota Innova became a logical choice in the MPV segment because of its seating capacity, diesel mill, and raised ride height. It is the main reason why the Toyota Innova is one of the annual top-sellers in the country. This is a testament to how appealing this compact MPV is to Filipino car buyers. The current generation Toyota Innova has a larger dimension than its predecessor. The overall exterior of the Toyota Innova is obviously an MPV, but the styling is inspired by the SUV and crossover models of the Japanese brand. Dominating the front end of the Innova is a large angular grille and large swept-back headlights. It gives the Toyota Innova a more aggressive appearance that reminds us of the U.S &ndash; market Highlander SUV. On the side, it features clean and notable shoulder lines. It has features similar to the RAV4, particularly the near-triangular D-pillars, angular horizontal taillights, and upswept rearmost side windows. The facelifted 2nd-gen Toyota Innova is offered with the 2.8L 1GD-FTV engine that produces 167 hp and 343 Nm of torque on manual transmission variants and an impressive 171 horsepower and 360 Newton-meter of torque on an automatic transmission. The Toyota Innova shares the same platform with the Fortuner and Hilux.</p>

Rex Sanchez
Author