Here's what to expect if you plan to own a Hilux.
There is no denying that the Toyota Hilux is one of the best pickup trucks you can get in the local market right now. It has built quite a reputation in the country thanks to its reliability, practicality, and durability.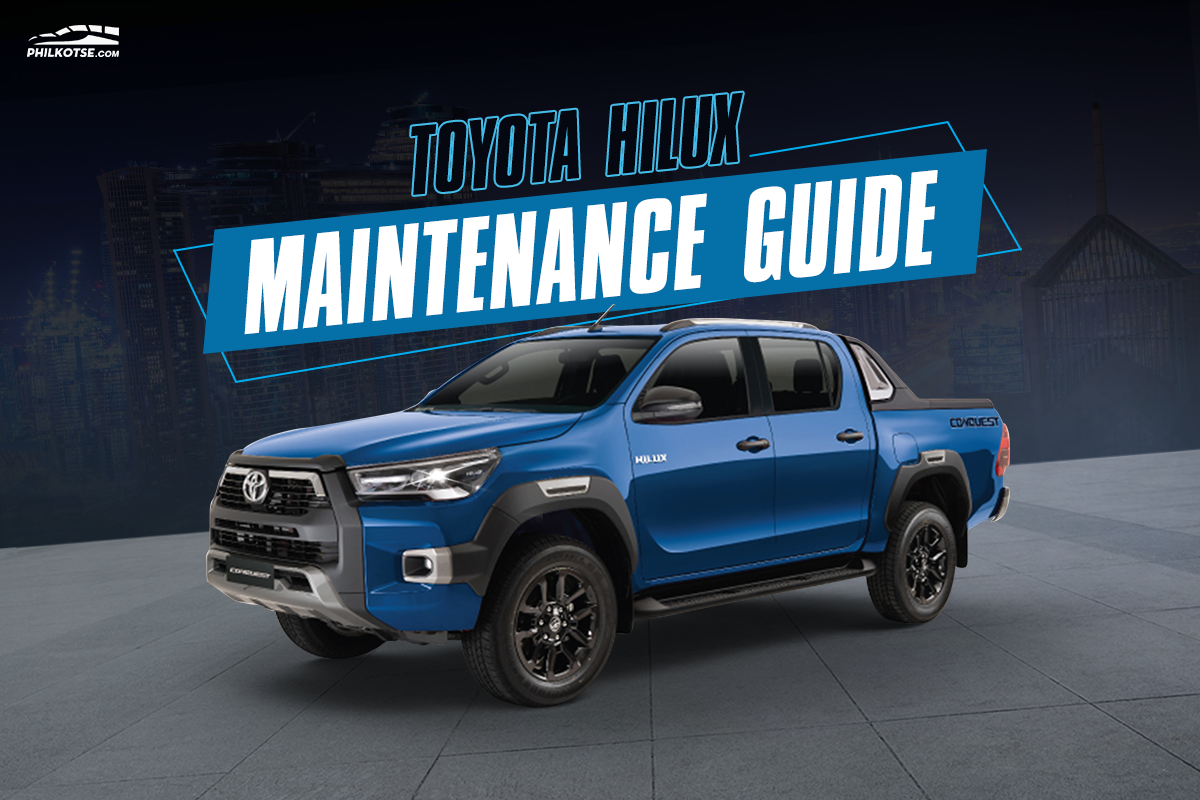 In 2020, Toyota Motor Philippines (TMP) introduced the facelifted version of the Hilux that now offers sleeker and more aggressive styling. TMP managed to sell 10,642 units of Hilux, making it the second best-selling vehicle in the country last year.
If you are in the market for a pickup truck, then you can get the Toyota Hilux at a starting price of Php 952,000 for the base J variant. The top-spec variant, which comes with a 4x4 drivetrain and an automatic transmission, is priced at Php 1,830,000.
Part of car ownership is maintenance. Just a heads up, the estimated costs for the preventive maintenance service (PMS) of the Hilux is more expensive than a Toyota Fortuner. As such, it takes a commitment to keep the Hilux in good condition at all times.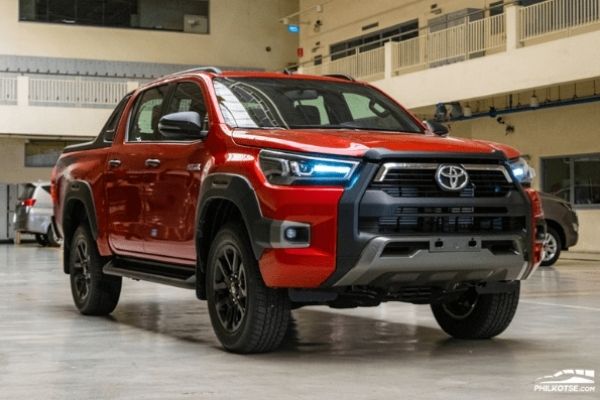 Toyota Hilux Pickup Truck
Without further ado, here are the costs you can expect to maintain the Toyota Hilux pickup truck. Keep in mind that the following costs for the PMS can vary without prior notice. The following estimated costs are just for ballpark figures.
>>> Related: Top 5 easiest cars to work on for beginners this 2021
Maintenance costs for Parts and Labor
For the first 1,000 and 5,000 kilometers, you can expect to pay Php 2,400 for each mileage. No major parts are expected to be replaced. Basic parts such as a new oil filter and air filter are likely to be installed. Some say that you don't need to replace it as early as in this stage. However, this is a preventive measure to keep your Hilux in tip-top shape.
You should prepare Php 4,300 to Php 5,500 after reaching the 10,000-km mileage. The final cost will depend on the condition of your Hilux and what parts should be replaced. If you are careful enough, then you can expect a lower price in the said range.
The Hilux is a one road-ready vehicle 
Once you reach the 15,000-km mileage, expect to pay around Php 3,500 to Php 7,200. It gets hefty once your Hilux reaches the 20,000-km mark as the PMS costs Php 7,500 to Php 10,400. And by the 25,000-km mileage, expect to pay Php 3,500 to Php 7,200.
So for the first year of owning a Toyota Hilux, the total estimated cost would range from Php 23,600 to Php 35,100. That is if you drive the pickup truck on a daily basis. The annual cost of maintaining your Hilux will get higher as more critical parts must be replaced.
Overall Summary:
| | | | | | | |
| --- | --- | --- | --- | --- | --- | --- |
| Mileage (KM) | 1k | 5k | 10k | 15k | 20k | 25k |
| Cost (Php) | 2,400 | 2,400 | 4,300-5,500 | 3,500-7,200 | 7,500-10,400 | 3,500-7,200 |
| | | | | | | | |
| --- | --- | --- | --- | --- | --- | --- | --- |
| Mileage (KM) | 30k | 35k | 40k | 45k | 50k | 60k | 70k |
| Cost (Php) | 4,300-5,500 | 3,500-7,200 | 7,500-10,400 | 3,500-7,200 | 4,300-5,500 | 7,500-10,400 | 4,300-5,500 |
| | | | | | | | |
| --- | --- | --- | --- | --- | --- | --- | --- |
| Mileage (KM) | 80k | 100k | 120k | 140k | 160k | 200k | 240k |
| Cost (Php) | 11,800-21,300 | 7,500-10,400 | 7,500-10,400 | 7,500-10,400 | 11,800-21,300 | 7,500-10,400 | 11,800-21,300 |
***Note: Prices are inclusive of 12 percent VAT. The said prices only include labor and parts and not materials, consumables, etc.
Here at Philkotse.com, we value your interest in the automotive industry. Visit our website to find out more.

Know more about Toyota Hilux 2023

The Toyota Hilux 2024 is a midsize pickup offered in the local market as both fleet and regular units. Toyota Hilux Prices Philippines range from PHP 879,000 to PHP 2,166,000 with 13 variants, spanning from the basic cab & chassis 4x2 model to the range-topping GR Sport 4x4. It is also available in two turbodiesel engine options and four gearbox choices, accompanied by eight exterior colors. Dimensions start at 5,285mm in height, 1,800mm in width, and 1,700mm in height, with a wheelbase of 3,085mm. Among the rivals to the Toyota Hilux in the market are the Mitsubishi Strada, Nissan Navara, Ford Ranger, and the Isuzu D-Max.
This popular pickup continues to evolve and slowly move upmarket after gaining luxuries. The most significant revolutionary jump of the Hilux happened in 2004 when the seventh generation of the model was introduced. It was the first 21st-century iteration of Toyota's pickup. It is also the first generation to ride on Toyota's new Innovative Multi-purpose Vehicle architecture. It provided improved safety, better ride comfort, modern D-4D diesel engines, more interior space, and a more modern aerodynamic body.
The current 8th generation offers a more refined and stylish design than its predecessor, but the tradition of being a tough pickup continues. It received a much-awaited refresh in 2020.

Rex Sanchez
Author