Keep your Fortuner in good condition at all times.
The Toyota Fortuner remains to be one of the top choices among Filipino car buyers who wish to get a large family car. The reason why car buyers choose the Fortuner is due to its reliability and easy-to-maintain characteristics as parts are widely available in the country.
Last year, Toyota Motor Philippines (TMP) introduced the facelift version of the Fortuner that comes with updated technologies, a stronger engine, and overall better styling. These updates could potentially increase the sales figures of the Fortuner this year.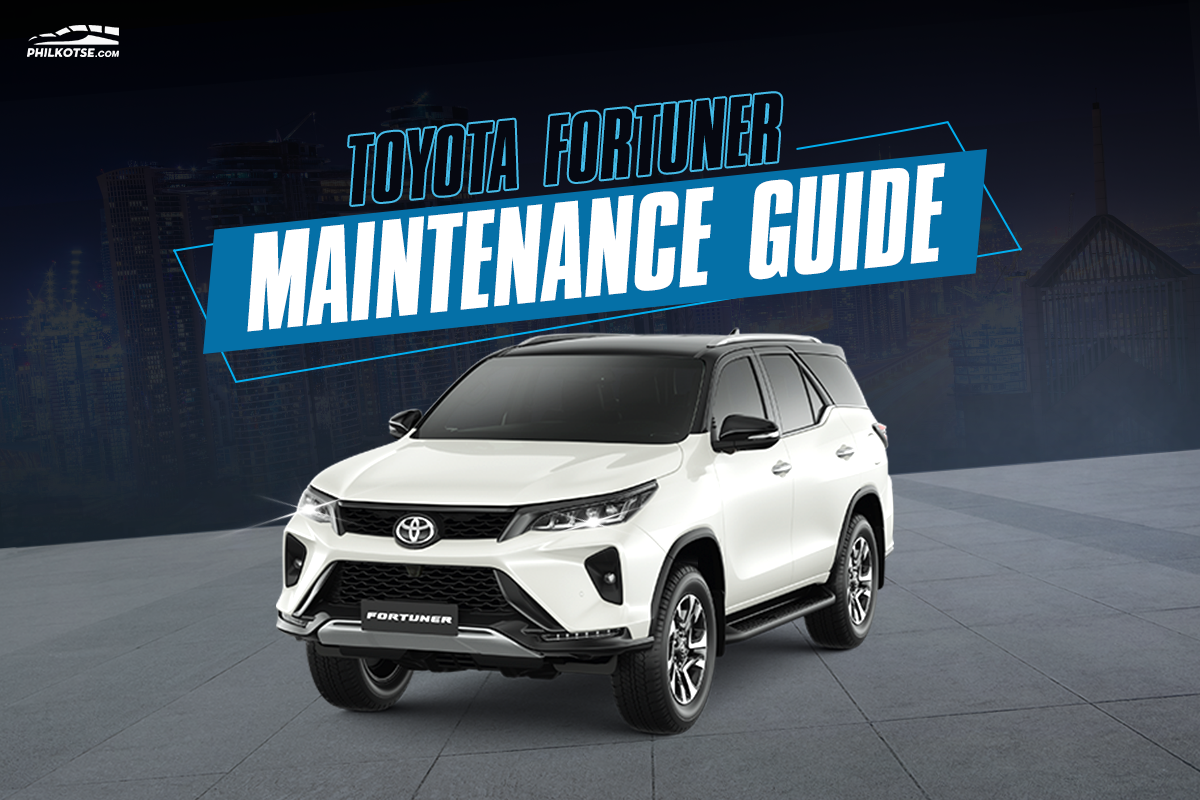 Toyota Fortuner Maintenance Guide
This is why we have decided to give those customers who are considering a Fortuner an idea as to how much it costs to own one. TMP offers the Fortuner with a starting price at Php 1,633,000 for the base G 4x2 MT variant and goes up to Php 2,404,000 for the top-spec LTD 4x4 AT.
Take note, the following maintenance costs are estimates only. The prices could vary without prior notice and can still depend on the chosen dealership and the condition of the unit. As such, the following estimates are just for ballpark figures.
2021 Toyota Fortuner Review: Still the King of SUVs? | Philkotse Philippines
Maintenance costs for Parts and Labor
All variants of the Toyota Fortuner are equipped with a diesel engine which means that generally, they are cheaper to maintain as compared to a gasoline engine. You should just avoid huge damages from accidents as repairs are more expensive for diesel engines.
The preventive maintenance service (PMS) costs for the first 1,000 kilometers and 5,000 kilometers range from Php 1,900 to Php 2,400. Some Toyota dealers offer free service up to the 5,000-kilometer mileage. However, it is still best that you contact your preferred dealer for better clarifications.
>>> Related: 2021 Toyota Fortuner: Expectations and everything we know so far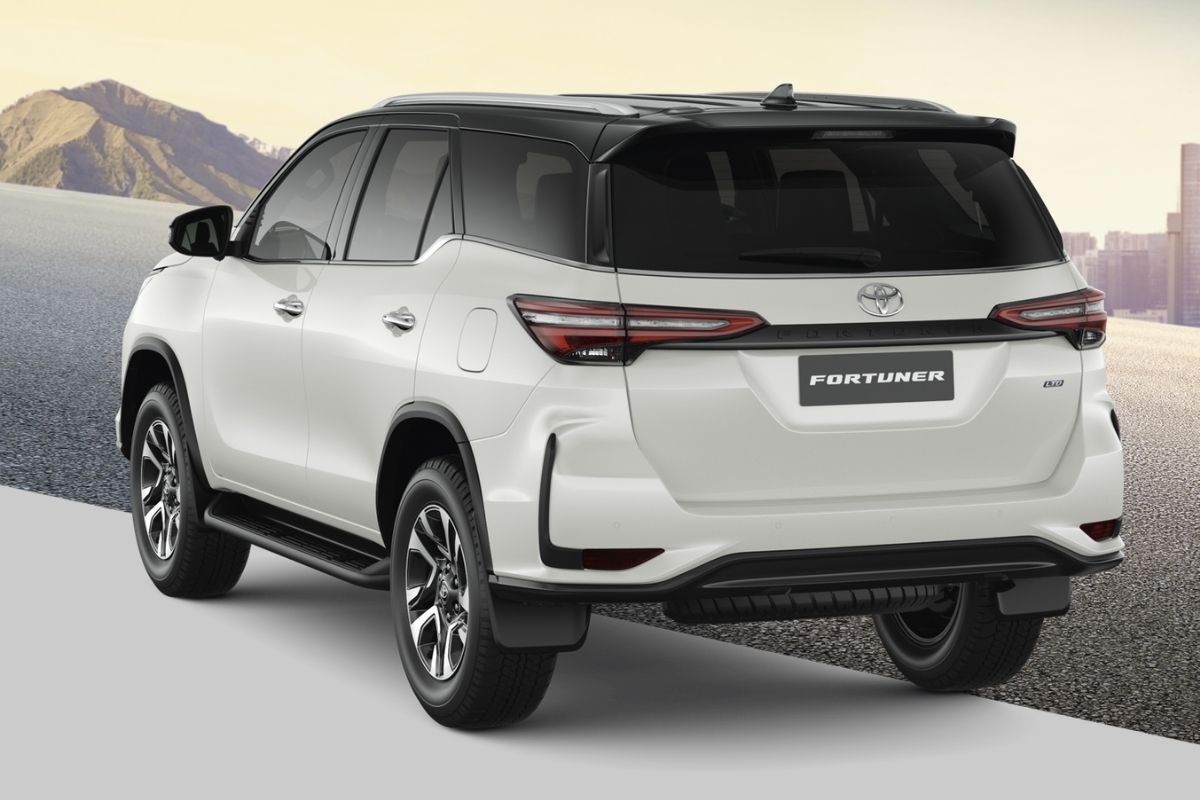 The Fortuner is considered as one of the best 7-seater diesel SUVs in the country
Once the unit reaches the 10,000-kilometer mileage, the PMS comes with a cost that ranges from Php 3,800 to Php 5,500. This price range is also the cost for the Fortuner's 30,000 kilometers, 50,000 kilometers, and 70,000 kilometers PMS.
The cost for the 15,000 kilometer PMS ranges from Php 3,000 to Php 7,700, while the 20,000 kilometer PMS comes with a price from Php 7,100 to Php 10,400. After reaching 20,000 kilometers, you probably have owned the Fortuner for a year already if used for daily driving. This means that for the first year, you can expect to spend from Php 13,900 to Php 27,900 for maintenance costs.
You can expect that the PMS costs for the following years are more expensive as more major parts such as the engine timing belts will be replaced. As such, the Toyota Fortuner comes with an annual maintenance cost of around Php 19,500 to Php 35,500.
>>> Related: What makes the 2021 Toyota Fortuner LTD stand out in the lineup?
Overall Summary:
| Mileage (km)  | 1k | 5k  | 10k | 15k | 20k | 25k | 30k | 35k | 40k | 45k |
| --- | --- | --- | --- | --- | --- | --- | --- | --- | --- | --- |
|  Cost (Php) | 1,900-2,400 | 1,900-2,400  |  3,800-5,500 |  3,000-7,700 | 7,100-10,400  | 3,000-7,700  |  3,800-5,500 | 3,000-7,700  | 7,800-11,400 | 3,000-7,700  |
| Mileage (km)  | 50k | 60k | 70k | 80k | 100k | 120k | 140k | 160k | 200k | 240k |
| --- | --- | --- | --- | --- | --- | --- | --- | --- | --- | --- |
|  Cost (Php) | 3,800-5,500 | 7,100-10,400 | 3,800-5,500 | 11,800-16,300 | 7,100-10,400 | 7,800-11,400 | 7,100-10,400 | 11,800-16,300 | 7,800-11,400 | 11,800-16,300 |
NOTE: Prices are inclusive of 12 percent VAT. The said prices only include labor and parts and not materials, consumables, etc.
Here at Philkotse.com, we value your interest in the automotive industry. Visit our website to find out more.
>>You can refer to:Second hand Toyota Fortuner for sale

Know more about Toyota Fortuner 2023

The Toyota Fortuner 2023 sold in our market spans six five trim levels and 11 variants. Toyota Fortuner prices in the Philippines range from PHP 1,633,000 for the Fortuner G 2.4 M/T to PHP 2,509,000 for the flagship GR Sport 2.8 A/T. This midsize SUV spans two turbodiesel options, with most of the range equipped with a 6-speed automatic gearbox (6-speed manual for the base variant) as well as a 4x2 drivetrain (4x4 is available on the LTD trim and is standard on the GR Sport). The Fortuner brings a length of 4,795mm, a width of 1,855mm, and a height of 1,835mm on a 2,745mm wheelbase.
The lowest monthly installment starts at Php 19,683 for the G 2.4 4x2, with 60-month payment terms on a 50 percent downpayment. As a contender in the midsize SUV segment, the Toyota Fortuner faces off against a slew of rivals including the Mitsubishi Montero Sport, Nissan Terra, Ford Everest, Isuzu mu-X, and Foton Toplander.


Rex Sanchez
Author