Join us in our Toyota Fortuner 2020 Philippines preview as we contribute to the internet rumor mill guessing how Toyota will update the 2020 Fortuner.
In this review...
Introduction

Exterior

Interior

Engine & Performance

Safety Features

6. Toyota Fortuner 2020: Probable release date & pricing

Specsheet

FAQs
1. Toyota Fortuner 2020 Review: Introduction
Toyota is a pretty reputable company when it comes to designing and making SUVs. Case in point is the Toyota Fortuner which has been around since 2004 which is 15 years ago!
Ever since its 1st generation, the Toyota-made SUV has been a leader in its market segment here in the Philippines. Everywhere you look wherever you are, as long as a surface is drivable, there will always be a Toyota Fortuner.
Now why is that? Well for one thing, the current iteration of the Fortuner as well as all of its predecessors are known to be reliable, very solid vehicles. While it's not the most powerful by any stretch, it makes up for it with its very low cost of ownership and its reputation for being very reliable. Also, the Fortuner, as is obvious from our list of Toyota Fortuner for sale on Philkotse.com, apparently retains its value for a long time.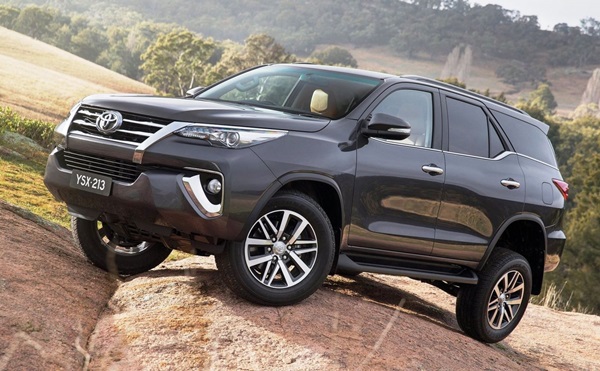 The 2nd generation Toyota Fortuner initially introduced back in 2015 still looks very good today
So for the year 2020, the last year of this decade, it has been speculated heavily that Toyota will undoubtedly give the Second generation Fortuner an update. And if Toyota indeed does have an updated lined up, it will come on a timely fashion too as the aforementioned 2nd generation of the Toyota mid-size SUV has been around since 2015 without much of a change at all.
Let's get our Toyota Fortuner 2020 Philippines preview started!
2. Toyota Fortuner 2020 Exterior: Will it get updated looks?
To answer that question succinctly, yes it will get some exterior updates. There are a lot of sources regarding that though and many of their guesses are all over the place. So let us talk about the most realistic and most probable ones.
First off is the rumor that not much will change at all except maybe that the 2020 Toyota Fortuner exterior will get a slightly larger front bumper and a set of daytime running LEDs. Also, the rear will get a set of reshaped taillights. With regards to the exact shape, the source didn't say.
The second source says that it will very much look like the new 2020 Toyota Hilux that was announced for the Australian market especially with regards to its front fascia. The grille now looks much more similar to the American spec 2019 Toyota 4Runner and a little bit similar with the one on the currently available Toyota Land Cruiser albeit a bit smaller in size.
The air-intake positioned below the aforementioned grille will also get a bit larger and the chrome around the fog lights will disappear and will be replaced by a black, matte finished housing. Other details likes the character lines of the Toyota Fortuner 2020 Philippines according to this source says that it will remain unchanged.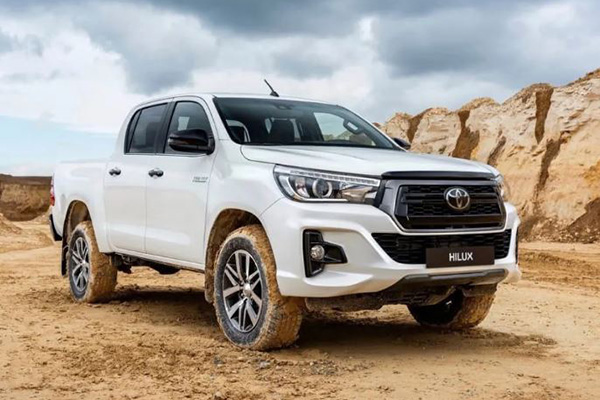 Here's the 2020 Toyota Hilux's front end that some say will look like the one on the 2020 Toyota Fortuner's
And the third rumor, which we think is the weirdest, is that the Toyota Fortuner 2020 will borrow a lot of its exterior features from the current 2019 Toyota Fortuner TRD Sportivo. That means the roof rails will be colored in black and the pair of fog light housing will be shaped a little differently and will not feature chrome.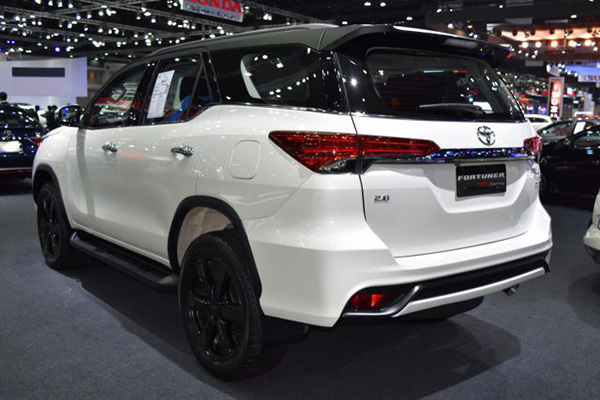 Here's the current Toyota Fortuner TRD Sportivo. 
>>> Recommended for you: 2020 Toyota Fortuner for sale
YOU MAY WANT TO READ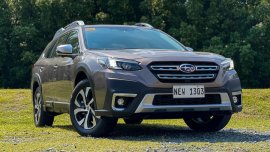 Model Price Philippines
₱ 2,480,000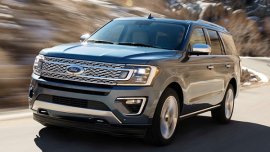 Model Price Philippines
₱ 4,479,000 - ₱ 4,612,000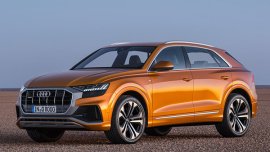 Model Price Philippines
Price available upon request
3. Toyota Fortuner 2020 Interior: The rumor mill goes on
With regards to details about the supposed 2020 Fortuner's interior, the rumors gets a little bit slim. What we do know though is that it will be as comfortable as the current Fortuner and that we also predict (and hope) that the infotainment system will get some updates.
Something along the lines of a new, faster operating system. Interestingly enough, Toyota has recently updated their infotainment systems to come with Apple CarPlay and Android Auto as of August.
Also note that the 2020 Hilux announced for the Australian market has a slightly redesigned dashboard which features wider AC ducts, and a slightly sleeker design. So something similar might also come to the 2020 Toyota Fortuner too.
>>> Extend your options to more affordable deals in our Cars for sale section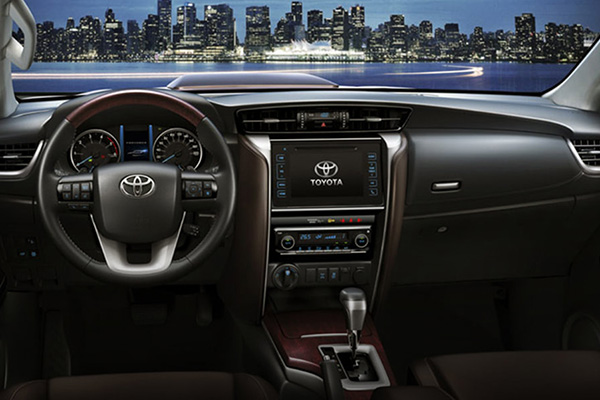 The current, 2nd-generation 2019 Toyota Fortuner's interior.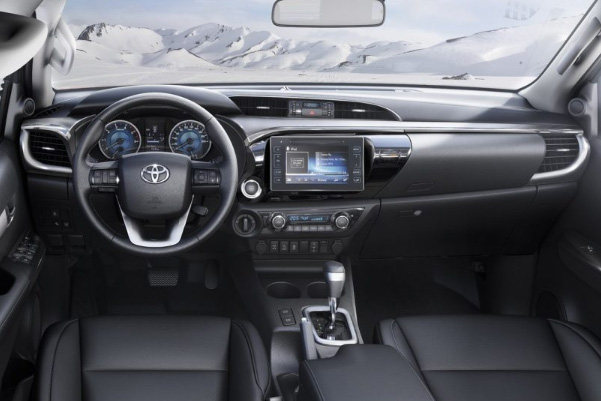 Compare the above to the 2020 Toyota Hilux's interior. Will something this look good on the 2020 Toyota Fortuner?
4. Toyota Fortuner 2020 Review: Engine and Performance
Currently, Toyota Philippines equips the Fortuner with three engine options, a 2.4 liter diesel which makes around 147 horsepower and 400 nm of torque, a 2.8 liter diesel capable of making 174 horsepower and 450 nm of torque, and a 2.7 liter that runs on gasoline and makes around 163 horsepower and 245 nm of torque.
All are really excellently reliable engines that are able to make the appropriate amount of power for a vehicle of the Fortuner's size.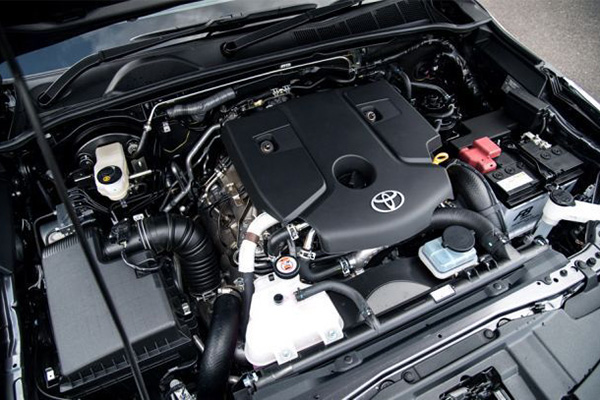 The current Fortuner's 2.4 liter diesel engine. It's reliable and fairly fuel efficient
As for the Toyota Fortuner 2020 Philippines, we hope that the other existing engine options that are available to the Toyota Fortuner in other countries can also make it to the Philippines specifically the 4.0 liter V6 gasoline engine rated at 235 horsepower and 375 nm of torque.
On the other hand, there is also this rumor that a 3.0 liter gasoline inline-4 will also come out.
>>> Worth to note: 
5. Toyota Fortuner 2020: Added safety
Currently, the Fortuner sits just about the same as the rest of the pack when it comes to safety. It has the same amount of airbags as its top of the line Nissan Terra and Mitsubishi Montero Sport counterparts and has around the same safety rating as well.
The current Fortuner however lacks a tire pressure monitoring system and it doesn't have front parking sensors. If they added those two features to the 2020 Fortuner, it would give it a winning edge against its SUV competitors in terms of safety. Also, new driver assist tech like the already existing Toyota Safety Sense suite will also help a lot to improve the already competent SUV.
6. Toyota Fortuner 2020: Probable release date & pricing
According to a reputable source, the 2020 Toyota Fortuner like a lot of other SUV models from other brands will be a very well-kept secret. But if we have to guess though, an announcement regarding an update will come out from the end of 2019 to around the middle of 2020. But if that doesn't happen, we can assure you that some sort of news on a Fortuner update will pop-up at the first quarter of 2020.
With regards to the pricing, some sources say that a base model should be available at around 31k USD which is around the same price of the current Toyota Fortuner 2.4 G Diesel 4x2 MT at Php 1,590,000. Here is the full price list of the currently-marketed Fortuner in the Philippines for your further reference:
| | |
| --- | --- |
| Model | Price |
| Toyota Fortuner 2.4 G Diesel 4x2 MT price | P1,590,000 |
| Toyota Fortuner 2.4 G Diesel 4x2 AT price | P1,680,000 |
| Toyota Fortuner 2.4 V Diesel 4x2 AT price | P1,910,000 |
| Toyota Fortuner 2.8 V Diesel 4x4 AT price | P2,240,000 |
| Toyota Fortuner 2.7 G Gas A/T price | P1,600,000 |
>>> Get the latest pricing news via our Toyota Fortuner guide
And lastly, as a final word, you might want to take all the above guess work with a grain of salt. Some of the rumors might come true or all of them are actually way off, who knows.
For more automotive news and more rumors and pre-views for up-coming 2020 models, please keep reading here on Philkotse.com.
7. 2020 Toyota Fortuner Philippines specs
Take a look at the detailed specifications of the current-gen Toyota Fortuner:
Overall
Make
Toyota
Model
Fortuner 2.4 V Diesel 4x2 AT
Body Type
SUV
Price
₱1,910,000
Transmission Type
Automatic
Dimensions
Length
4,795 mm
Width
1,855 mm
Height
1,835 mm
Wheelbase
2,745 mm
Ground Clearance
193 mm
Turning Circle
11.6 mm
Numbers of Doors
5
Numbers of Seats
7
Engine
Engine Size
2.4 L
Displacement
2,393 cc
Numbers of Cylinders
4
Numbers of Valves
16
Transmission Category
6-Speed Automatic with Sequential Control
Performance
Powertrain
Rear Wheel Drive
Max Output
147 hp @ 3,400 rpm
Max Torque
400 Nm @ 2,000 rpm
Fuel Type
Diesel
Fuel Capacity
80 L
Features
Cruise Control
Yes
Rear Parking Sensors
Yes
Leather Upholstery
Yes
Push Start Button
Yes
Wheel Size
18 inches
Wheels Material
Alloy
Airconditioning System
Dual Zone Automatic Climate Control
Entertainment System

6.5-inch Capacitive Screen
DVD
CD
Tuner
Call Function
Audio Streaming
6 Speakers

Connectivity
Navigation System
Yes
Keyless Entry
Yes
Roof Rack
Yes
Power Steering
Yes
Power Windows
Yes
Power Outlet
Yes
Power Liftgate
Yes
Steering Wheel Audio Control
Yes
Safety Features
Driver's Airbag
Yes
Front Passenger's Airbag
Yes
Knee Airbag
Yes
Electronic Brake Distribution
Yes
ABS
Yes, with EBD
Immobilizer
Yes
Security Alarm
Yes
Electronic Door Locks
Yes
Speed Sensing Door Locks
Yes
ISOFIX
Yes
>>> Contact the nearest Toyota Philippines dealerships for the latest promo and pricing details
8. Toyota Fortunner 2020: Frequently Asked Questions
Q: Is a new Toyota Fortuner coming to the Philippines soon?
The 2020 Toyota Fortuner was officially launched in Thailand in June 2020. However, Toyota Philippines has yet to confirm as of when exactly the updated Fortuner will arrive to Philippine market.
Q: What are the best alternatives to the Toyota Fortuner?
Instead of buying a Fortuner, you can consider the following alternatives: Nissan Terra (from P1,524,000), Mitsubishi Montero Sport (from P1,565,000), Chevrolet Trailblazer (from P1,618,888), and Isuzu MU-X (from P1,300,000).
Q: How many engine options are there in the Toyota Fortuner?
The Fortuner comes equipped with three engine options, a 2.4 liter diesel, a 2.8 liter diesel, and a 2.7 liter that runs on gasoline.
Q: Why is the Toyota Fortuner so popular in the Philippines?
The Toyota Fortuner is a reliable SUV which can meet various demands. A stock Toyota Fortuner can actually handle rough terrain and with little mods, can perform as a full-on off-roader. For others who prefer to use it in the city, the Fortuner can be quite nimble and despite its size can handle city traffic quite well. It also provides loads of practicality as it can sit up to 7 people and its cargo space is adequate. Not to mention, Toyota PH's large dealership network nationwide is defnitely able to accommodate whatever after-sales service your fortuner might need. Last but not least, there are a LOT of aftermarket parts for the Fortuner that can be purchased for cheap.
Q: Does the Fortuner have a sunroof or moonroof?
The PH-spec Fortuner doesn't come with either a moonroof or a sunroof, even on its top-of-the-line variants.


Cesar G.B. Miguel
Author