Finding someone who hasn't dreamt of owning a Toyota Fortuner would be an exercise in futility in the Philippines.
It has been 12 years since the first model made its way on the open road and the
Toyota Fortuner
is currently one of the most popular mid-size
SUVs
in our country.  
The Fortuner, honestly, has captured a lot of feelings of the Filipinos. Even, some Pinoy drivers openly declare that "the only way you'll survive driving in the Philippines is if you have a proper SUV to brave the flood or the mud, and that's where the Toyota Fortuner comes in."
So, what are the reasons for the Toyota Fortuner's domination across our streets for over a decade?  
1. Reliable brand image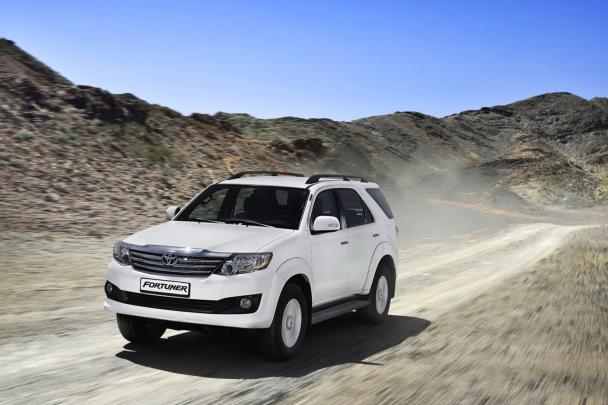 The Toyota Fortuner has always been a fierce rival in the SUV category nationwide
The fact remains that every
Toyota model
is always a preference thanks to its reliability, performance, durability and also excellent customer services. For most buyers, if they plan to go for a good SUV, Toyota models, including the Fortuner are commonly top picks. This explains why the Japanese automaker sold out nearly 2,000 units of Fortuner in the very first month of its debut. From then on, the Fortuner has made it a massive brand in itself and has always been a fierce rival in the SUV category nationwide.  
>>> Philkotse team has gathered 5 Toyota models that are most enjoyed by Pinoy drivers. Check it out.
2. Timeless good look
If you own a Fortuner, there is a strong possibility that you would spend much time admiring the vehicle every morning and even take photos of it whenever you're free. Not overly futuristic as the
Montero Sport
, but flashier than the sober
MU-X
, the Fortuner is a harmonious balance between the elegance, size and aggressiveness. Featuring Toyota's global style design language, the vehicle's muscular look is that of power and luxury with sleek and sharp lines of which we can't take eyes off.  
>>> The Isuzu MU-X is also one of the most favorite SUVs in the Philippines. Read full our article to find out 9 reasons for its popularity.
My brother Joseph has got a first gen Fortuner since 2005, despite having suffered from scars of entrepreneurial use, his vehicle still looks and runs like new. He also asserts that newer competitors like the
Chevrolet Trailblazer
and the MU-X he has seen on the roads can't be in the running with his beloved car.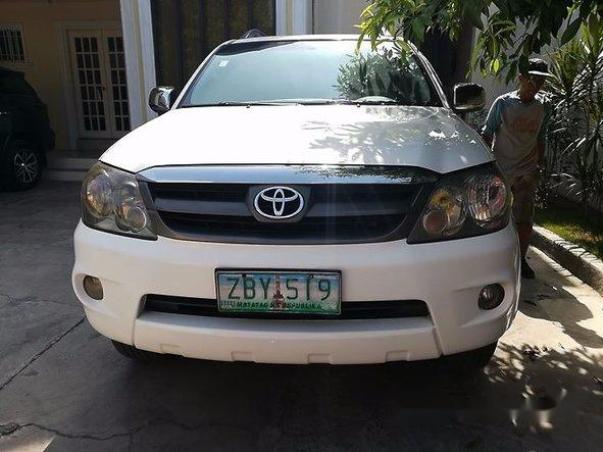 My brother and his 2005 Toyota Fortuner 
3. Superb ride quality
It is undoubtedly true that ride quality and handling of the Fortuner is standard for the class now. The spirited driving makes the vehicle settle down in almost terrain with remarkably precise steering and controlled body motions. "The ride quality is damn good, so you won't feel any jerk while riding this car on city roads," Joseph told me.
>>> View more: Top 10 city cars for the money in 2017
Nonetheless, a petty problem is that the suspension of his car seems not to be very smooth. Riding on rough roads and roads that are not tarred properly will give you a feeling that this vehicle does not have a suspension itself!!! However, modern Fortuners will certainly help you feel better.  
2016 Toyota Fortuner - Test Drive
4.  Spacious interior
High leather seats, light steering wheel and everything of this seven-seater make the driving really, really easy! The cabin is sublime and extremely comfortable. Having a third row is so good unless you need to get in there or place luggage in it. Thus, it's suitable for short people and your children. However, don't worry about that as the way to access the third row is now a lot easier thanks to a simple pull of lever, the backrest on the second-row folds and the entire seat flips forward.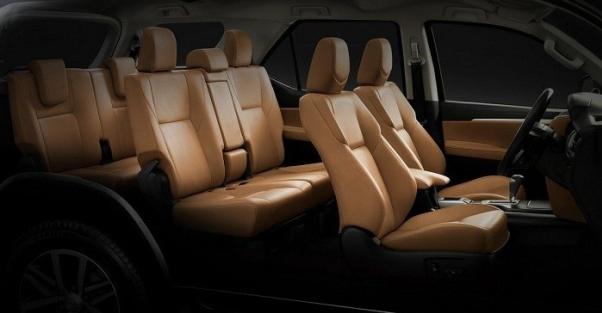 The cabin is sublime and extremely comfortable
 
Not only does the third row seat comfortably about two adults, it also features a distinctive flip-fold-and-clip system. Let's follow my instructions: stand in front of an open rear hatch, pull on a pair of cords from the rear of the seats to the backrest then fold the entire seat sideways, finally, latch it onto the clip and enjoy a commodious cargo space created.
>>> Take a look at our list of top 10 seven-seat vehicles for Filipino families
5. High performance
How much power is enough to convince your senses of visceral motion? The top-spec Toyota Fortuner comes loaded with a 4-cylinder, 16-valve, 3.0L, 2982cc, diesel engine that knocks out a maximum power of 168 hp at 3600 rpm and 343 Nm of peak torque at 1400-3400 rpm. This turbocharged engine offers a high performance with excellent acceleration, helping the SUV never vibrate even at the fast speed of 130 km/h. To verify, just pressing the throttle and your "Fortune" will show its full power.
 
6. Impressive off-road capability
This feature is what I like most about this SUV. Build on the same base as the
Hilux
, it comes as no surprise that the Fortuner genetically inherits some serious off-road credentials from the popular
pickup truck for sale
.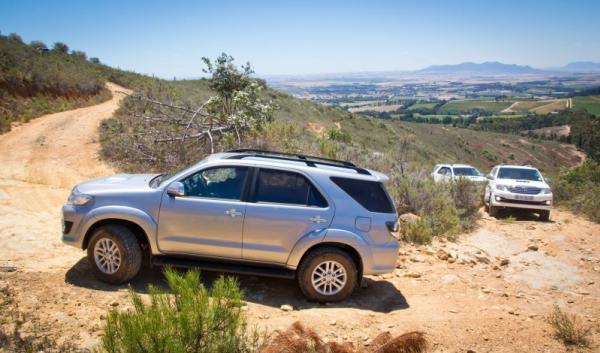 The Fortuner is able to stand stiffly like a brave man in the toughest roads 
 
Namely, the SUV can wade to depths up to 700 mm and has 225 mm of ground clearance, a hefty 3,000 kg towing capacity in addition to impressive approach and departure angles. As a result, this off-roader is able to stand stiffly like a brave man in the toughest roads as well as in any dreadful weather condition and never feels tired. It's perfect for those who need to tow stuff or enjoy taking the family to hard-to-find camping places.
 
2016 Toyota Fortuner Off-road Drive
7. High fuel efficiency
After 12 years with his "Fortune", Joseph averaged 12 km/L on highway and a mere 7-8 km/L in city. This is thanks to the
GD series engines
which help increase the fuel efficiency considerably and likewise, maximize the thermal efficiency of 44%. Thus, it is no doubt one of the most fuel-efficient mid-size SUV in the Philippine market right now.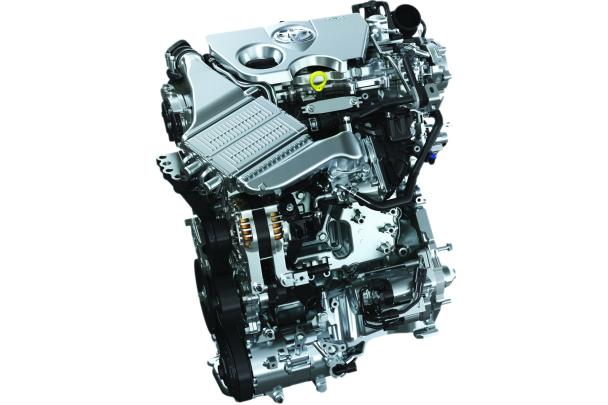 Toyota GD series engine
8. Low maintenance costs
This is one of the main reasons for Toyota's reputation in the Philippines and globally. Although the service intervals of Toyota cars are high, the cost of service remains quite low. The Fortuner is not different, it has an average cost of about P25,000 per year (depending on your service provider). Frankly, it's not bad for an SUV that's well-known all over the world.
>>> Click here for more useful car maintenance tips and advice
9. Wide range of prices
For many drivers, the
Fortuner
appears to impress them at all time, but it is only the price that sometimes keeps their mind away from thinking about it. Admittedly, it's not a very big problem since Toyota gives you numerous variants of Fortuner in seven elegant colors: Grey Metallic, Silver Metallic, Attitude Black Mica, Super White, White Pearl (for an extra fee of P15,000), Phantom Brown Metallic and Avant-Garde Bronze Metallic. P1.4 million is absolutely an affordable price to pay for such a great SUV.
Explore all variants and prices more closely with the table below:
Toyota gives you numerous variants of Fortuner
If the prices above are still not fair to you, please consider our 
list of used Toyota Fortuner for sale
. For all intents and purposes, opting for a used car is not a bad idea. See my brother, he has ridden his Fortuner for nearly 12 years and has no intention of going for a new one.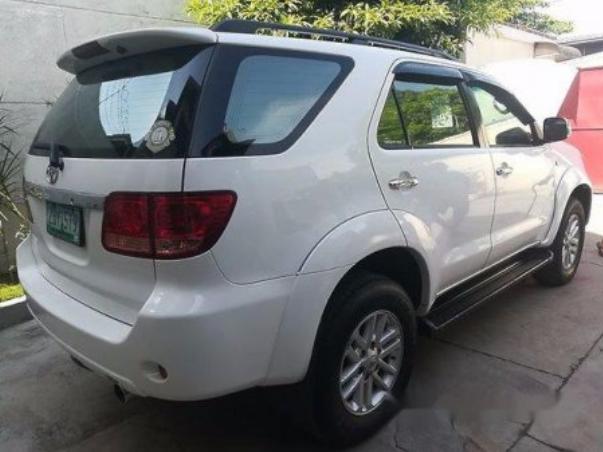 My brother Joseph's Fortuner
10. Great resale value
I dare say buying the Toyota Fortuner is definitely a wise investment. For all reasons I've mentioned above, I'm pretty sure that some of you start looking around the Internet to find out your dream Fortuner. At the same time, many others are also checking out thousands list of Fortuner for sale. Consequently, the vehicle always remains its high resale value in auto market. Its value declines only 15% of the original value after 36 months of use. This also explains why
Toyota Fortuner is one of the top 3 most stolen cars in the Philippines
. 
Lastly, I would like to sum up my post with the conversation I had with my brother Joseph:  
- "Do you fancy getting one for yourself?" Joseph asked me.
- "Enough said.", I replied.

Know more about Toyota Fortuner 2023

The Toyota Fortuner 2023 sold in our market spans six five trim levels and 11 variants. Toyota Fortuner prices in the Philippines range from PHP 1,633,000 for the Fortuner G 2.4 M/T to PHP 2,509,000 for the flagship GR Sport 2.8 A/T. This midsize SUV spans two turbodiesel options, with most of the range equipped with a 6-speed automatic gearbox (6-speed manual for the base variant) as well as a 4x2 drivetrain (4x4 is available on the LTD trim and is standard on the GR Sport). The Fortuner brings a length of 4,795mm, a width of 1,855mm, and a height of 1,835mm on a 2,745mm wheelbase.
The lowest monthly installment starts at Php 19,683 for the G 2.4 4x2, with 60-month payment terms on a 50 percent downpayment. As a contender in the midsize SUV segment, the Toyota Fortuner faces off against a slew of rivals including the Mitsubishi Montero Sport, Nissan Terra, Ford Everest, Isuzu mu-X, and Foton Toplander.