Keep your 7-seater family vehicle up and running.
If you are in the market for an affordable 7-seater vehicle, chances are you are already considering a Toyota Avanza. Toyota Motor Philippines (TMP) offers the Avanza in two seating configurations, namely in five and seven seats.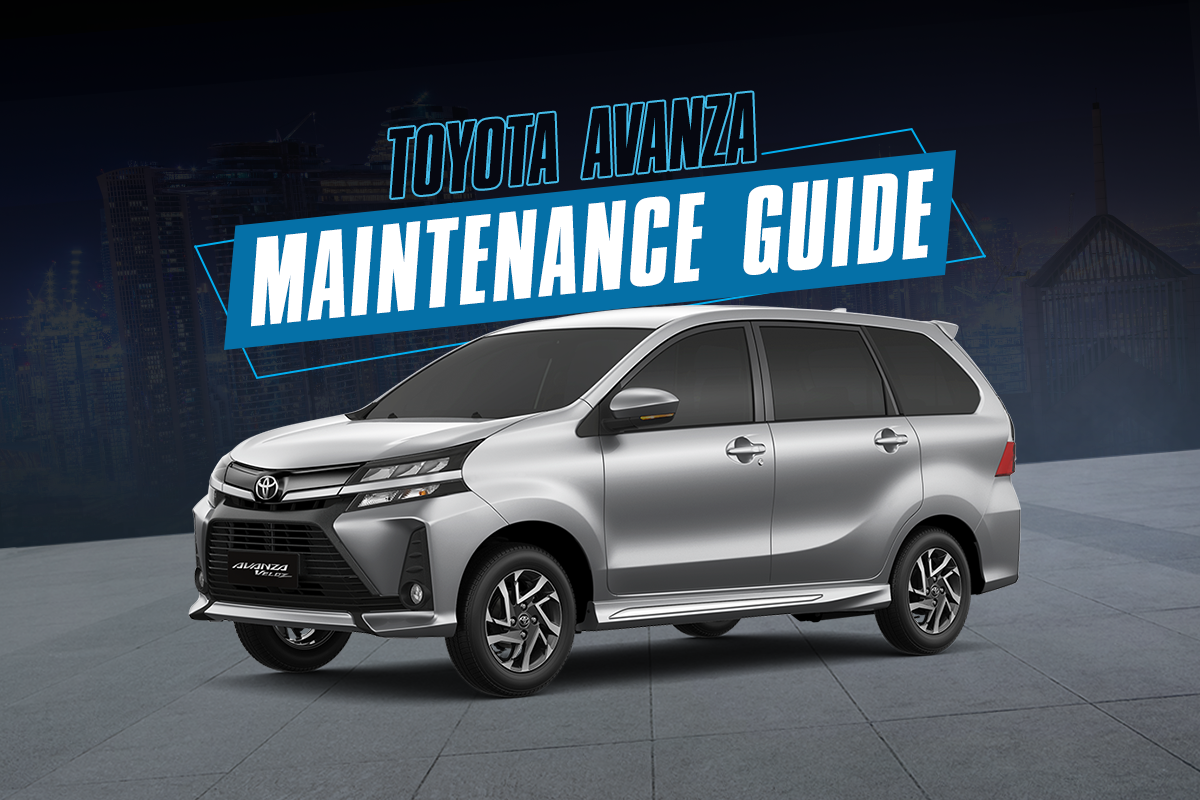 Toyota Avanza Maintenance Guide
The Toyota Avanza is the Japanese carmaker's entry to the local MPV segment. Under the hood, the Avanza is offered in two engine options.
The first engine option is a 1.3-liter gasoline engine good for 95 hp and 121 Nm of torque. The second engine option is a 1.5-liter gasoline capable of producing 103 hp and 136 Nm of torque.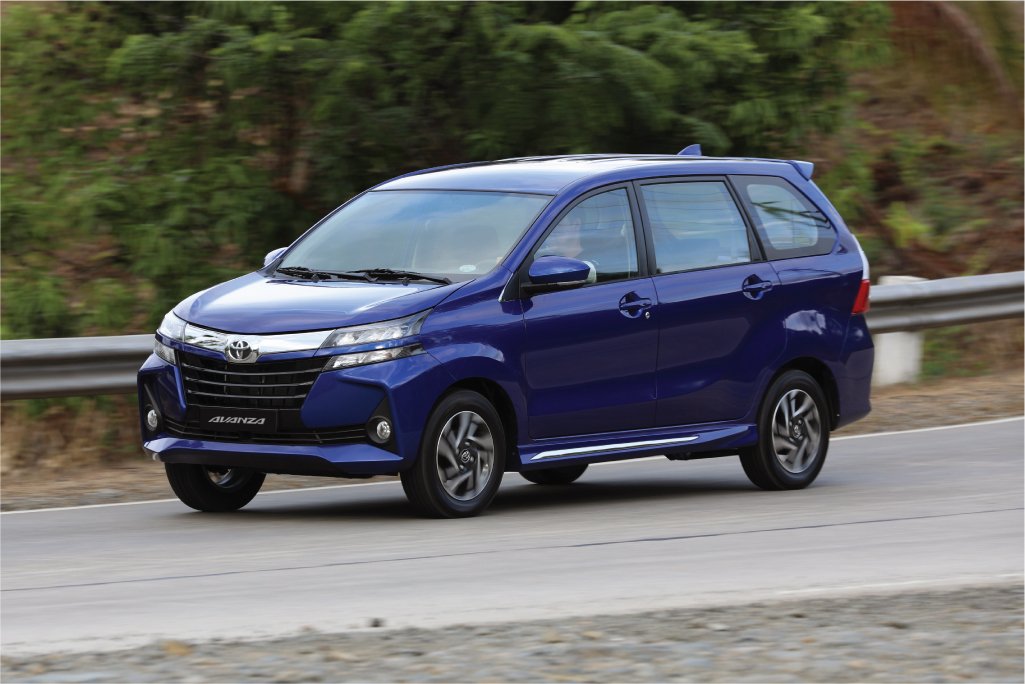 The Toyota Avanza MPV
As for pricing, the Toyota Avanza is offered with a starting price of Php 743,000 for the base 5-seater Avanza J 1.3 MT variant and goes up to Php 1,012,000 for the top-spec Avanza G 1.5 AT. For a more stylish option, the Avanza Veloz is up for grabs offered at Php 1,077,000.
Of course, part of car ownership is maintenance. It is a good thing to know the maintenance costs so you can manage your finances better in the long run. Fortunately, the maintenance costs for a Toyota Avanza is relatively affordable as compared to other Toyota vehicles such as the Fortuner.
So without further ado, here are the maintenance costs in owning a Toyota Avanza MPV. Of note, the following costs for preventive maintenance service (PMS) can vary without prior notice. The following estimates are just for ballpark figures.
Maintenance costs for Parts and Labor
The first 1,000 and 5,000 km PMS of your Avanza will be the cheapest. Both mileages will cost you from Php 1,500 to Php 2,100. Inspection of various parts such as braking system, HVAC system, and lubrication system is expected.
Once you reach the 10,000 km mark, the PMS cost gets higher, ranging from Php 3,600 to Php 4,200. And as for the 15,000 km mileage, it will cost you Php 2,600 to Php 7,500.
The final PMS cost will depend on the condition of the Avanza and the parts that need to be replaced. The better it is taken care of, the less the maintenance cost will be.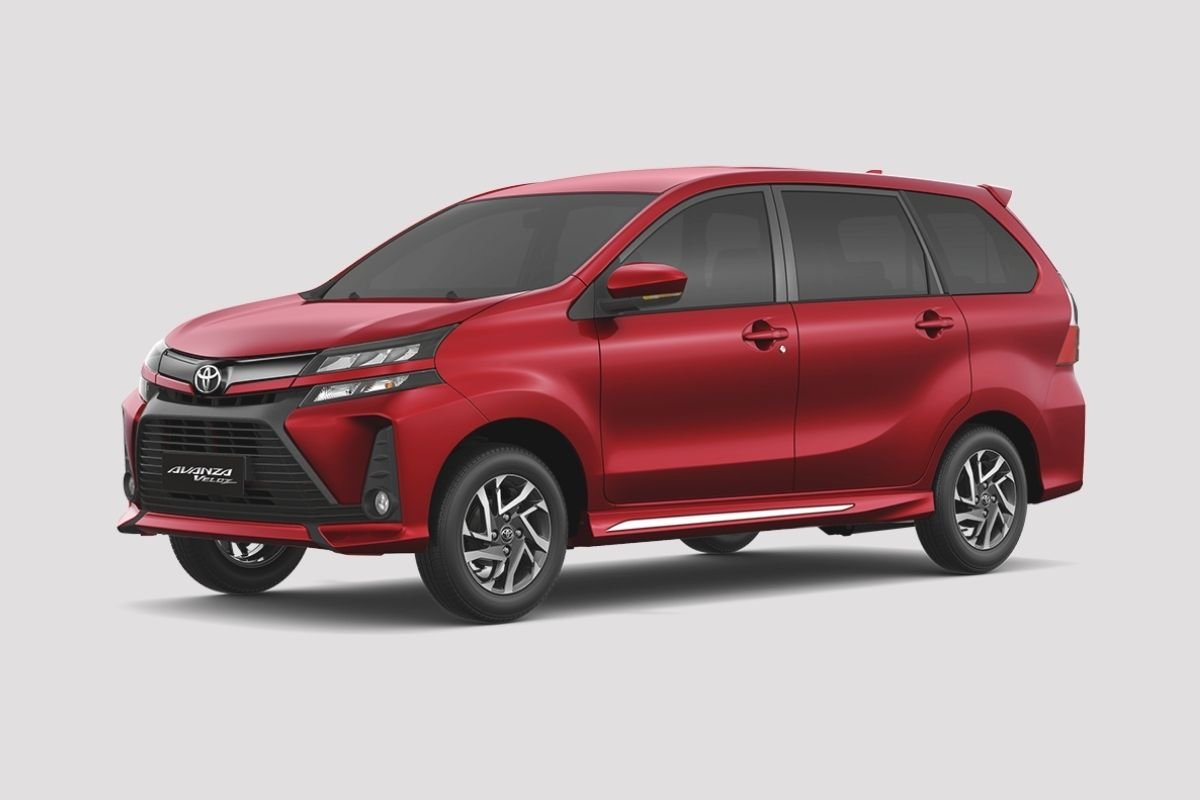 The more stylish Toyota Avanza Veloz
>>> Related: 2021 Toyota Avanza: Expectations and what we know so far
Expect a Php 3,600 to Php 4,900 maintenance cost once your Avanza reaches the 20,000 km mark. From here, you have probably owned the Avanza for a year if it is driven on a daily basis. This means that the maintenance cost for the first year of ownership could range from Php 12,800 to Php 20,800.
You can expect an increase in maintenance cost for the next years of ownership as more major parts such as the timing belt and clutch disc should be replaced. The peak costs for maintenance is at the 80,000, 160,000, and 240,000 km mileages priced from Php 11,400 to Php 12,800.
| | | | | | | |
| --- | --- | --- | --- | --- | --- | --- |
| Mileage (KM) | 1k | 5k | 10k | 15k | 20k | 25k |
| Cost (Php) | 1,500-2,100 | 1,500-2,100 |  3,600-4,200 |  2,600-7,500 | 3,600-4,900 | 2,600-7,500 |
| | | | | | | | |
| --- | --- | --- | --- | --- | --- | --- | --- |
| Mileage (KM) | 30k | 35k | 40k | 45k | 50k | 60k | 70k |
| Cost (Php) | 3,600-4,200 | 2,600-7,500 | 7,200-8,600 | 2,600-7,500 | 3,600-4,200 | 3,600-4,900 | 3,600-4,200 |
| | | | | | | | |
| --- | --- | --- | --- | --- | --- | --- | --- |
| Mileage (KM) | 80k | 100k | 120k | 140k | 160k | 200k | 240k |
| Cost (Php) | 11,400-12,800 | 3,600-4,900 | 7,200-8,600 | 3,600-4,900 | 11,400-12,800 | 7,200-8,600 | 11,400-12,800 |
***NOTE: Prices are inclusive of 12 percent VAT. The said prices only include labor and parts and not materials, consumables, etc.
Here at Philkotse.com, we value your interest in the automotive industry. Visit our website to find out more.
Know more about Toyota Avanza 2021

Toyota introduced the Avanza in 2006. It's a new entry-level multi-purpose vehicle offering from the Japanese carmaker. The PT Astra Daihatsu Motor of Indonesia developed the Avanza and marketed it as both a Daihatsu and Toyota in its home market. The conventional front engine-rear drive layout was retained similar to the Tamaraw. However, it's a bit different from its AUV ancestors in terms of size, weight, and body. The Avanza is lighter, smaller, and car-like unibody construction. The first-gen Avanza has a simple and contemporary style. The MPV we have today is the second-generation Avanza, which landed on our shore in early 2012. It received its initial refresh in 2015, wherein Toyota gave it a more upmarket appearance. It received its second facelift in 2019 when the Japanese carmaker decided to give it a sharper and sportier look. The second refresh features new wheels, new taillights, distinct split headlights, reshaped fascia, and a new grille. The interior of the Toyota Avanza also received a full makeover. It now features a more modern dashboard with added trim detailing and sharper lines. A touchscreen infotainment system was added on higher Avanza variants during the 2015 refresh. In the 2019 update, it got an updated infotainment system and new digital air-con controls. Toyota Motor Philippines offers the Avanza with two engine options. The first option is a 1.3L engine with an output of 95 hp and 121 Nm of torque. The other one is the 1.5L power plant that produces 103 hp and 136 Nm of torque. The new Dual VVT-I four-cylinder inline 16-valve DOHC engine can be paired with a 5-speed manual or 4-speed automatic transmission.

Rex Sanchez
Author