2017 Nissan Almera exterior
The design of the Nissan Almera is not too different from its big brother Sylphy with the same hourglass-shaped grille and swept back boomerang headlights. Besides, this model is also decorated with chrome accents on the fog lights, grille and door handles to help the overall look of the car more harmonious.
The 2017 Nissan Almera has a sporty look thanks to its small rear spoiler. Although not as polished as Toyota Vios, Honda City or Mazda-2, the 2017 Nissan Almera makes an impression with its simplicity with a bit of class.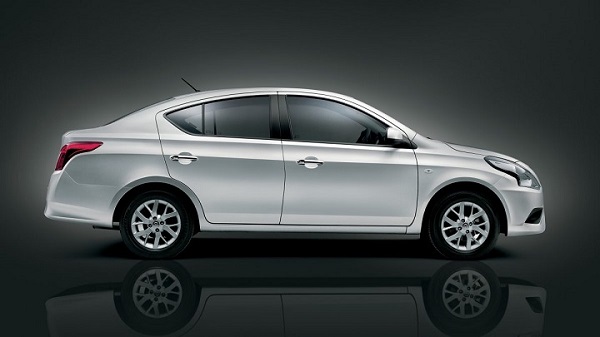 If you want to get to know a newer model, you can read Nissan Almera 2018 review.
2017 Nissan Almera interior
Nissan Almera has a gentle interior style with a light-filled cabin, simple and clean center console. The simple 2-DIN head unit is integrated with the control panel and can be easily connected to your iPhone/iPod via USB. However, Android users will need to connect via the secondary port. And no, Bluetooth connection is not available with this model.
With its large size, the Nissan Almera has the advantage of interior space. There's plenty of space even for those 1.75m tall, who in the back can enjoy a cozy ride with the dual air vents that can be controlled independently.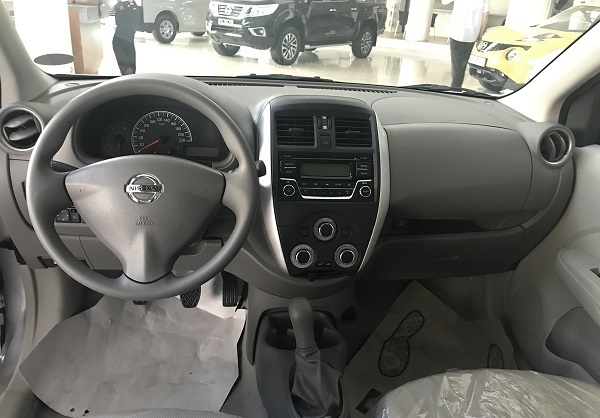 The 2017 Nissan Almera has comfortable leather seats. Moreover, this car is equipped with a soft suspension that can absorb imperfections. With the aforementioned characteristics and legendary Nissan air conditioning system, we can boldly say that the best point of the Almera is the driving comfort for the driver and passengers.
Nissan Almera 2017 Safety
To best protect the driver and passengers, the Nissan Almera 2017 features dual airbags on the front seat. It also comes with electronic brake distribution, an anti-lock brake system, security alarm, immobilizer, electronic door locks, and speed sensing door locks.
2017 Nissan Almera engine
The heart of the Almera is a 1.5L 4-cylinder gasoline engine combined with a 4-speed automatic transmission. On paper, its 99hp and 134 Nm of torque are a poor contender in the segment, however, it's a different story when driven.
The car performs well at any speed it allows. The Almera is also endowed with a light steering feel, so navigating tight city roads is effortless and effortless. Even so, it would have been better if the steering had been kept a bit firm on the highway for a more stable ride.
Fuel economy of 2017 Nissan Almera
Perhaps this is arguably the best part of this model. Almera has shown impressive fuel economy figures. Stop and go situations at an average speed of 15 km/h result in 7.1 km/l, while light traffic at 60 km/h results in 15.2 km/h. On the other hand, the highway burn reads 21.3 km/l at an average speed of 90 km/h.
Technology features
There are several features Nissan designed to make you drive more easily including rear parking sensors, push start button, leather upholstery, and keyless entry.