Exterior
The first thing we want to discuss in this Nissan Almera 2017 review is the exterior and some key Nissan Almera 2017 specs.
In terms of the exterior, this car features chrome-colored grille, door handles, and fog lamps. On the side of the car, there are character lines that give it an elegant look while the rear end is given a small lip spoiler for a little sporty feel.
Overall, the 2017 Nissan Almera measures 4,425 mm in length, 1,695 mm in width, and 1,505 mm in height.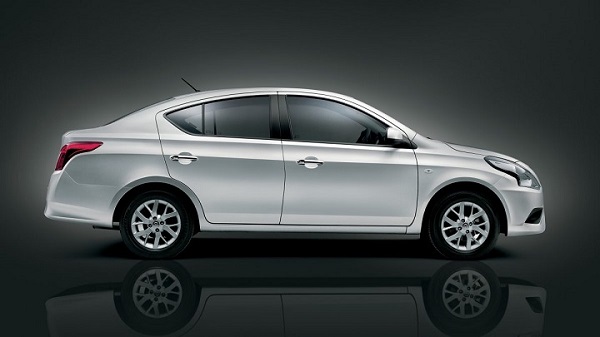 If you want to get to know a newer model, you can read Nissan Almera 2018 review.
Interior
The dimensions we mentioned above gives certain advantages to the Nissan Almera 2017 interior, which is mostly in beige and grey. It's overall well-lit but requires extra care to avoid dirt and stains.
All the controls are easily reached but connectivity lacks support for Android and Bluetooth. One of the most impressive things, though, is the interior space. To sum up, it's huge! There's a great deal of room for legs, head, and elbows even for those taller than the average. At the same time, the leather seats in the Almera 2017 feel nice, giving the driver a comfortable driving position for the best experience and concentration.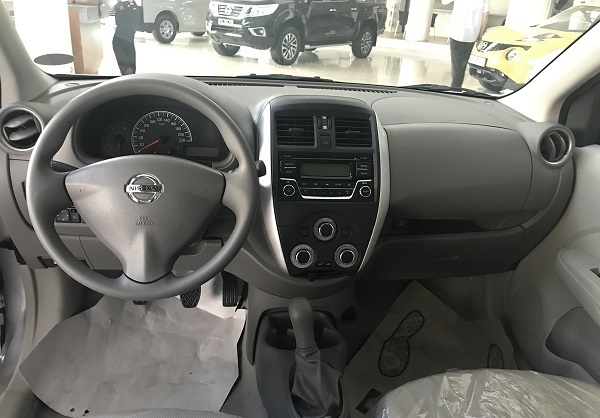 Safety
To best protect the driver and passengers, the Nissan Almera 2017 features dual airbags on the front seat. It also comes with electronic brake distribution, an anti-lock brake system, security alarm, immobilizer, electronic door locks, and speed sensing door locks.
Technology features
There are several features Nissan designed to make you drive more easily including rear parking sensors, push start button, leather upholstery, and keyless entry.