Exterior:
The remarkable advancement of Nissan Almera 2021 compared with its big brothers is the bolder yet elegant exterior design. This design is the result of the narrow grille and subtle bumper. The boomerang-shaped headlamps and smooth curves also add a dynamic sense to its appearance.
The Nissan brand replaced the fog lights with the front bumper in the Almera N-Sport model to create a stylish variant. Moreover, the chrome trim, side skirts, rear skirts, and N-sport design 15-inch alloy wheels also enhance its sporty look.
As for all variants, Nissan Almera sticks with the standard dimension set of 4.425 x 1.695 x 1.505 mm (L x W x H). The brand also offers 6 Nissan Almera colors for customers to choose from Tungsten Silver, Radiant Red, Orange, Diamond Black, Dark Grey Metallic, and Brilliant White.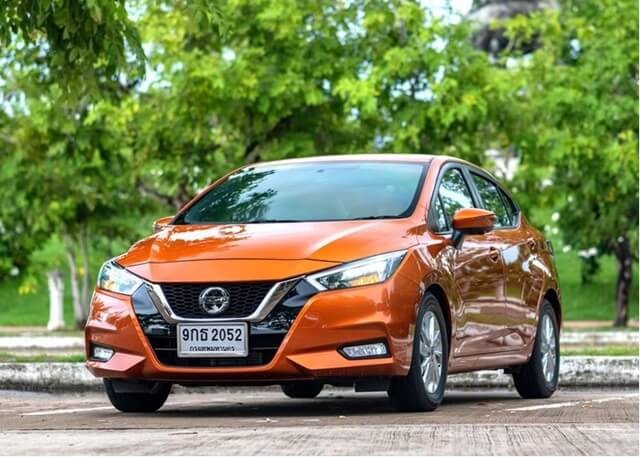 Interior:
When you open the car door, you will be surprised to acknowledge that even the inside of this model is considerably charming.
Nissan Almera Philippines carries out a refined design of the superb interior. The light beige color of this design can bring a relaxed sense to passengers. Additionally, its expansive cabin increases comfort level, making the ride enjoyable from the spacious headroom, legroom, and rear room, to the very ample cargo space of up to 490 liters. It's such an ideal vehicle for long family trips!
Other valuable add-ons are the exceptional air conditioning and the rear fan system that keep passengers cool during bad weather.
Stepping inside the cabin, the piano black center console with silver accents stands out from the beige color theme. The fully plastic telescopic steering wheel, along with a dual gauge, also enhances its premium looks. Well-placed buttons also make it easier for the driver to utilize features of the car.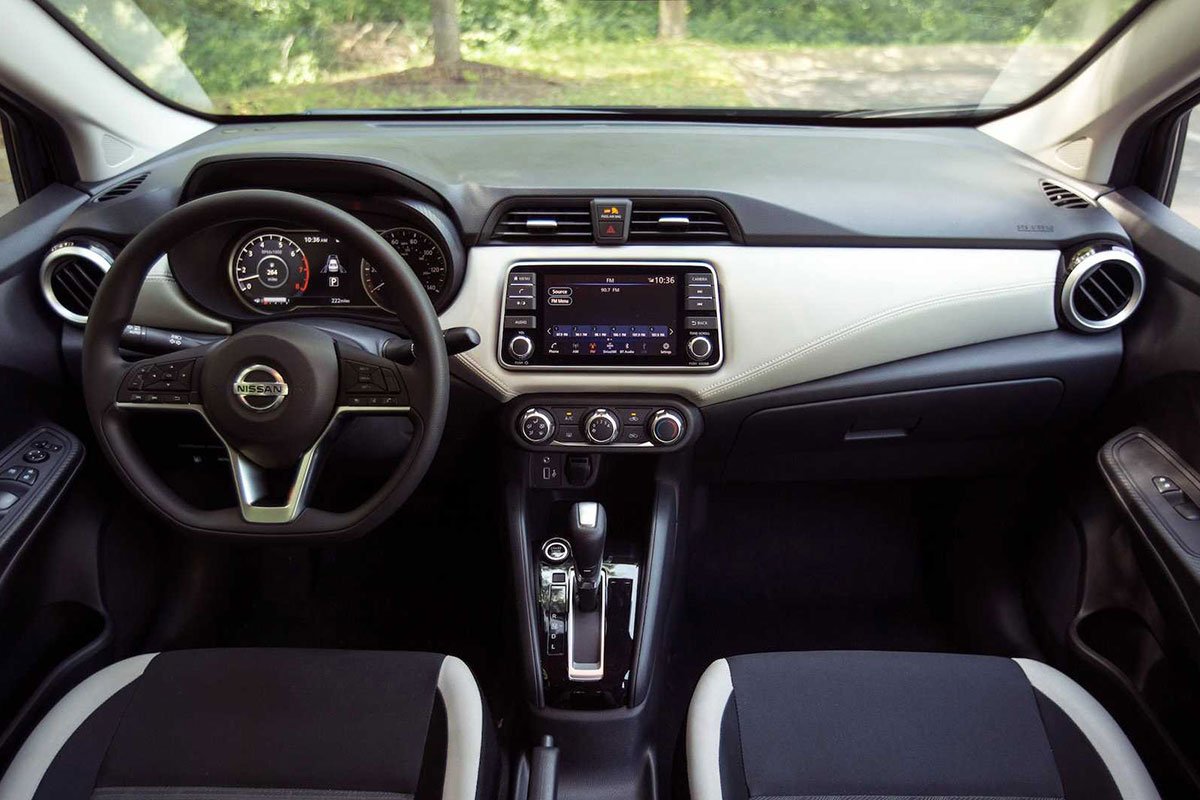 Specs:
The iconic Nissan Almera Philippines sedan 2021 is famous for being reliable and affordable. Different variants of this line offer either the 1.2 MT or the 1.5 MT/AT engine. There are 6 variants that own the 1.5 MT/AT: N-Sport 1.5 AT & 1.5 MT, E 1.5 MT & AT, V 1.5 AT & VL 1.5 AT. All variants come with five adult seats.
The 1.2 MT engine churns out a maximum of 78 horsepower and 106 torque output. The higher 1.5 engine can produce up to 98 horsepower and 134 torque output.
Safety:
Nissan Almera Philippines has standard safety features such as two airbags, speed-sensing door locks, immobilizer, ISOFIX child seat tethers.
Technology:
Its advanced features set consists of these essential ones in most vehicles. These are the 6.75 6.75-inch infotainment screen, USB charging port, four speakers, and a 12V Accessory Outlet.
The top variants possess some additional climate and audio control integration features on the steering wheel and rear parking sensor.
Click here for a full review of the Nissan Almera.