If you are planning to buy a used car this 2020, the list will highlight the top 5 best 2nd hand cars to buy in the Philippines within your budget.
You can still get the most out of preowned cars, even without the depreciation. These machines can still retain a considerable of their market value, as long as they're given a little tender loving care. Preowned cars may not be as pristine as brand-new ones, but many of these cars are the very models we lusted over when we were still in school, or during times when we couldn't afford one!
We've already compiled a list of the best secondhand cars to buy in the Philippines a few months back, but we felt the need to bring it up because the cars presented the last time looked as if you didn't have a choice. This time around, we KNOW you want these cars on our list; luckily all of them are on our car for sale section for your consideration. Now let's get down to it, shall we?
1. Best 2nd hand cars to buy Philippines: Kia Picanto 2008-2009
Specifications

Year/Make/Model

2008-2009 Kia Picanto LX

Horsepower

63 hp @ 5500 RPM

Torque

96 Nm @ 4400 RPM

Engine

1.1-liter SOHC 12V with Multipoint Injection

Fuel Economy (City)

12-13 km/l

Price Now

P150,000 – P200,000

New car review
Kia Picanto Review by Philkotse expert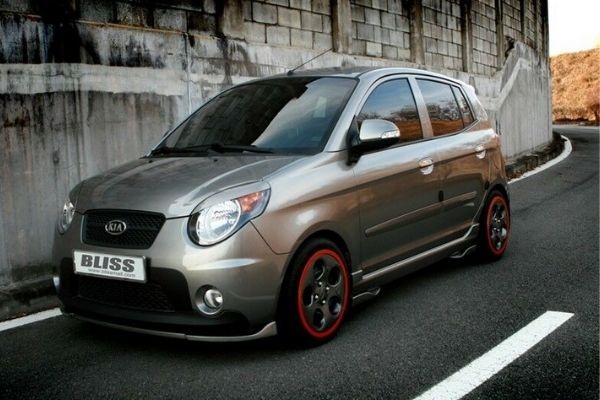 I don't know about you, but I think the Picanto can still take on modern mini hatchbacks
I've written about the Kia Picanto in our best brand new cars under P700K list last week, and I traced back its roots to this model in particular: the first-generation Picanto, particularly the mid-cycle refresh version, was a game-changer in modern Filipino motoring. It offered people an antidote against the insanely high gas prices of the era, but at the same time it was also a fun and relatively spacious vehicle that everyone can enjoy.
If you've ever driven a go-kart, that is exactly how the Picanto felt like. Precise steering, agile maneuverability and impeccable fuel economy defined this car. These days, cars in the vein of the Picanto have become more ubiquitous on the road, whic means you don't have to look far to experience the same driving enjoyment. I recommed getting the manual transmission variant for more control of the power that the Picanto offers.
There is a single caveat with the Kia Picanto though; the small auxiliary fan tends to struggle in keeping the engine cool, seizing up after 60,000 kms. Thankfully that's all you have to worry about, as the Picanto will happily keep tootling along with regular and proper maintenance.
2. Best 2nd hand cars to buy Philippines: Honda Civic VTi 2005
Specifications

Year/Make/Model

2005 Honda Civic VTi

Horsepower

130 hp @ 6000 RPM

Torque

155 Nm @ 6500 RPM

Engine

1.6 L D16W9 I4 SOHC VTEC

Fuel Economy (City)

8-9 km/l

Price Now

P200,000 – P250,000
>>> New and used Honda Civic for sale at best price
How can I ever leave this car out of the list for the best secondhand cars to buy in this Philippines? I personally own one and, I have to tell you, even with a 1.6L powerplant, it definitely pulls hard. The D16W9 engine packs power high on the rev range yet offers torque at the low RPMs, which means you can have your cake and eat it, too!
The trademark VTEC scream comes on past 5,000 RPM, but that's not the only thing going in the Civic VTi's favor; there's also the low-key looks and the reputation of being one of the most underrated Civics ever released, next to the ninth-generation model.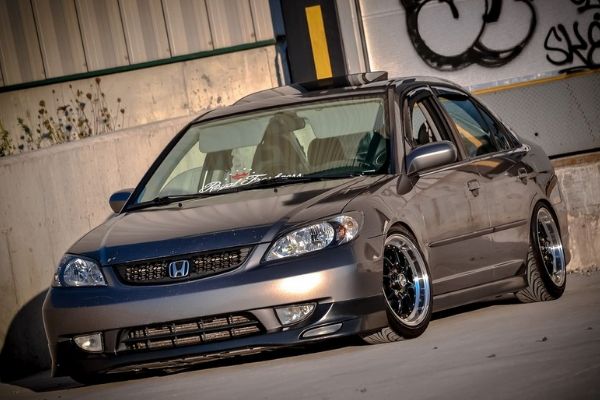 The Honda Civic 2005 VTi is an example of understated capability
Keep in mind that Hondas, especially the 2000-era ones are notorious for accumulating plenty of dirt and gunk in their throttle bodies. If you notice the car losing power or the RPMs dropping for no reason, it's usually an indication that the throttle body needs cleaning. Make sure to check the vacuum lines for leaks as well. Again, the manual transmission is preferred, not only to better harness the engine's performance but for better fuel economy.
>>> Also check out: 
3. Best 2nd hand cars to buy Philippines: Toyota Corolla Altis 1.8G 2007
Specifications

Year/Make/Model

2007 Toyota Corolla Altis 1.8G

Horsepower

145 hp @ 6000 RPM

Torque

188 Nm @ 4200 RPM

Engine

1.8 l 1ZZ-FE I4 gasoline

Fuel Economy (City)

8-9 km/l

Price Now

P250,000 – P300,000

New car review
Full-scale Toyota Corolla Altis Philippines Review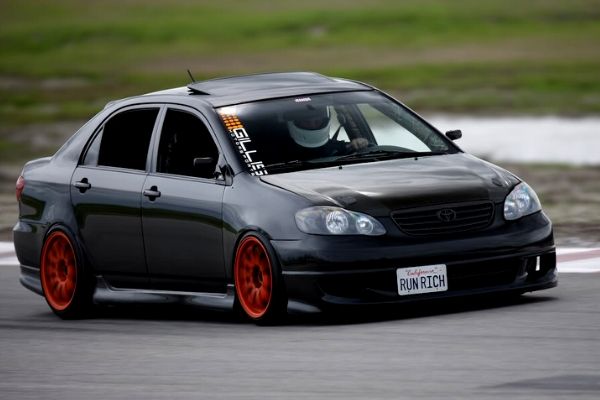 You can see design elements from the Lexus IS
I might be a Civic owner, but when people ask me what the best secondhand car with an automatic gearbox is, I always lead them to this car. The Toyota Corolla Altis 2007 is a low-key sleeper that can be tuned and styled into any configuration you need. For one thing, it features leather seats and faux wood trim in the cabin, with a large center console that doubles as an elbow rest during extended cruises, something not all cars offer these days.
Toyota was largely inspired by the Lexus IS, so you can't help but notice a number of similarities between the Altis and its more premium sibling, especially the muscular rear fenders and tail lights. The 1.8L engine is also mated to one of the best automatic transmissions ever, a four-speed slushbox that may sound basic but really gets the job done.
Corolla Altis units of this generation are known to have oil leaks; fortunately these were fixed by the 2005 model year, and there haven't been any reported cases in subsequent models. Just the same, stick to the manufacturer's prescribed oil, taking care to never mix different grades, and you should be fine. The Corolla Altis definitely deserves a slot for the best secondhand cars to buy in the Philippines.
4. Best 2nd hand cars to buy Philippines: Mazda 3 2.0R 2010
Specifications

Year/Make/Model

2010 Mazda 3 2.0R

Horsepower

147hp @ 6500 RPM

Torque

187 Nm @ 4500 RPM

Engine

1.8 l 1ZZ-FE I4 gasoline

Fuel Economy (City)

6-7 km/l

Price Now

P250,000 – P300,000

New car review
Mazda  3 Review by Philkotse experts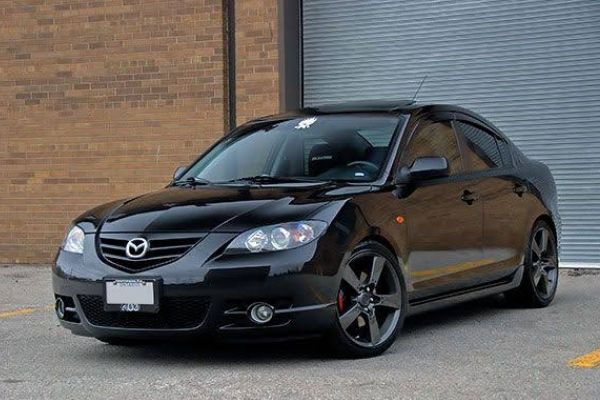 Mazda is having a hard time topping this design
We've recently had the pleasure of testing out a preowned 2007 Mazda 3 1.6V, and although we loved everything about the car, I personally felt that the stock engine under the hood wasn't doing justice to the car's solid chassis and architecture.
Fortunately, the first-generation Mazda 3 has a 2-liter DOHC variant that does exactly that. Not only does it have more grunt, but the original 3 offers more amenities by way of automatic climate control, a retractable sunroof, and standard OEM body kits sitting on 17-inch alloy wheels. The Mazda 3 only has a four-speed automatic transmission that doesn't sound much at first, but a built-in manual mode lets you wring out every ounce of the engine's power. Fuel economy is the only low point to owning this car, but the power it makes is worth it.
2007 Mazda 3 Philippines | Used Car Review | Philkotse
Ownership is largely painless as long as you religiously follow its prescribed service intervals. Just watch out for those suspension parts; being a heavy car and driven in a spirited manner, the Mazda 3 is susceptible to early wear and tear on the bushings and suspension control arms.
>>> Also check: 5 best used cars for beginners in the Philippines
5. Best 2nd hand cars to buy Philippines: Hyundai Tucson CRDi 4x2 2009
Specifications

Year/Make/Model

2009 Hyundai Tucson CRDi 4x2

Horsepower

112hp @ 4000 RPM

Torque

239 Nm @ 1800-2500 RPM

Engine

2.0 L R-Line D4EA CRDi I4

Fuel Economy (City)

9-10 km/l

Price Now

P350,000 – P400,000

New car review
In-depth Hyundai Tucson Philippines Review
Much like its fellow Korean carmaker Kia, Hyundai pretty much rewrote the script for one of the local market's segments. Before the Hyundai Tucson CRDi came along, one's choices were limited to gas-guzzling, gasoline-powered models. Who knew that adding a turbocharged diesel in a compact crossover will pay dividends? It offered the driver the ability to be both sporty and frugal, thanks to the diesel option.
Interior space is amazing, with the rear seats folded flat to make even more room. One thing about the Hyundai Tucson though is that the power figures may be a tad understated. The official spec sheets say that this crossover does not come with VGT, but my own seat-of-the-pants experience says otherwise. Take the technical specifications with a healthy grain of salt, and get ready to be pleasantly surprised when you do get the chance to drive one.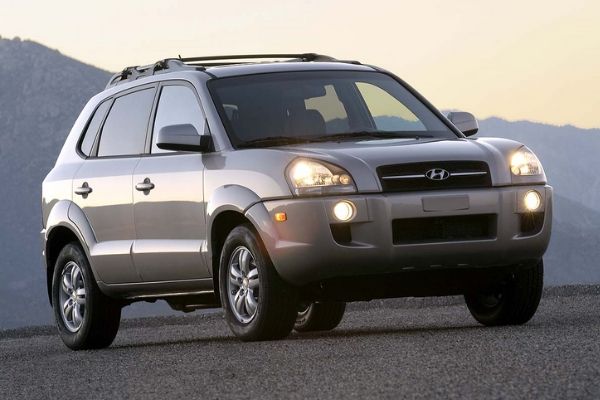 Low-key looks come with low-key power, but my own butt dyno doesn't lie
Since the Tucson is powered by a direct-injection diesel engine, watch out for units that were neglected in terms of maintenance. These cars require a minimum oil change interval of 5000 kms., along with replacing fuel filters, oil filters, the works. I've also experienced problems with the stabilizing links and bushings, but these are mainly borne out of spirited driving; the Tucson is just too fun to drive.
These are all the cars I can personally attest to being the best second-hand cars for your buying pleasure! Keep your eyes glued on to Philkotse.com for more tips, news, and reviews on local motoring!
Know more about Toyota

Toyota leads the local automobile industry, distributed by Toyota Motor Philippines. It has a staggering total of 73 dealerships all over the country. It has 27 dealerships in Luzon, 15 in the Visayas, 11 in Mindanao, and 20 in Metro Manila, including Lexus Manila, Inc. for its service centers and sales distribution. TMP has the most extensive car lineup in the country, with its current range consisting of 20 vehicles in total. See the latest price list of Toyota vehicles in the Philippines here.

Roy Robles
Author