[Philkotse pick] Top 10 Best-in-value used 4x4 vehicles
Acquiring a 4x4 SUV or truck for serious off-roading and hard work might be beyond the budgetary reach of some. So why not consider instead a used yet still perfectly serviceable vehicle?
Assuming that you're here from the Philippines and that you've been around the country, you may well know that it is abundant with rough terrain just waiting for off-roaders to test their mettle.
If you're reading this article for that, cool. But otherwise, we also acknowledge that there are some out there who have a need for a 4x4 not only for fun and adventure but also for necessity.
There might be some who live in inaccessible places,  whose routes require fording a river and/or wading through mud and as such. Only a rugged 4x4 can do that. Some might even need it to haul cargo around the farm or to the market.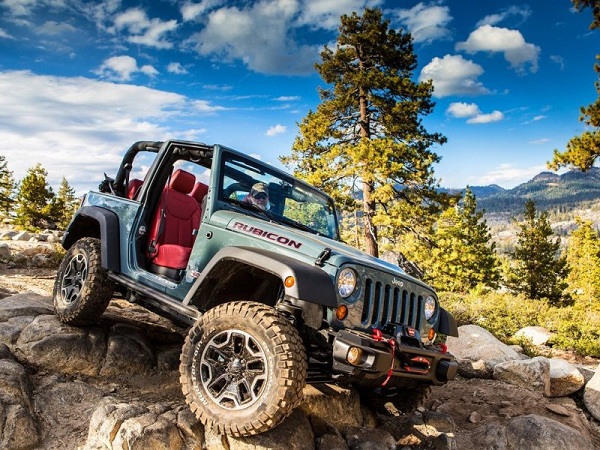 Going off-road can be fun but it can be quite hard on your vehicle
1. Why buy a used 4x4 vehicle?
Buying brand-new off-road cars can be an expensive proposition, and some people might not want to drive their shiny new truck or SUV through harsh terrain, and that's understandable. You want the vehicle to be fresh and damage free for a long time to preserve its value and, of course, its looks.
So one thing that might drive you to buy a used 4x4, whether truck or SUV, is the reduced cost. As with any used vehicle, even that 4x4 model that cost big bucks six years ago when it was new is now very affordable.
It's also an interesting observation that here in the Philippines, some people have gotten more money- and environmentally conscious.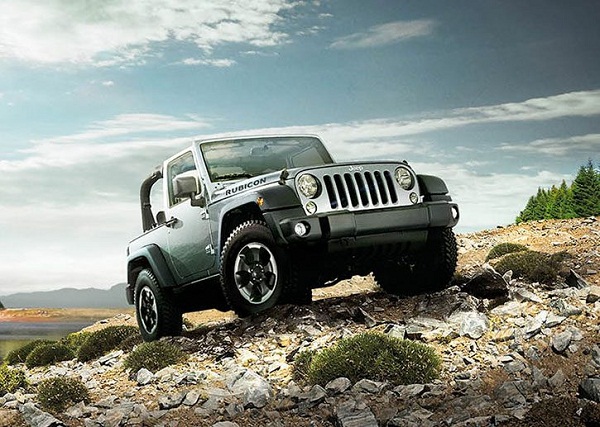 Buying a used 4x4 car is considered environmental-friendly
The next advantage of buying a used 4x4 is how easy it is to find modifications for your prospect 4x4 truck or SUV. A used vehicle often means an expired manufacturer's warranty, so you can do with it what you want.
Also, a lot of these 4x4's we have listed here have abundant available aftermarket parts, along with people who know how to tweak them to your desired specifications.
They've been around quite a while now so there is no shortage of both parts and expert mechanics for these vehicles.
>>> Also check out: 8 Modern 4x4 Features You Should Look Out For
2. How did we choose the 4x4s on this list?
As we compiled this list, we followed a few rules. First, the model should have an available 4x4 variant, and have the potential to become a capable off-roader. Second, the vehicle should be used or pre-owned. Third, used units should have good, running examples that are priced not more than P500,000.
Fourth, all should have more than five listings on our Philkotse.com automotive classifieds section. Last but not least, all should have current-year versions except for the Terrano and 4runner which we could not simply ignore because these two have a rather sizable following worldwide.
We also considered these vehicles for their reputation as durable vehicles which are more than capable of their intended purposes.
3. Buying guidelines
Questions to ask
More often than not with used 4x4 are cases of owner misuse. One must be extra wary of this if buying any kind of used vehicle but certainly to a much larger extent on off-road vehicles. Ask these questions before buying: How did the owner use the truck?
Was it a daily driver? Was it pushed as an actual off-roader? Was it involved in a crash? Take note of the condition of the under chassis, suspension, wheels, and gearbox especially if the vehicle has been used extensively on rough terrain.
Know beforehand what you want
Even before going out to look at used 4x4s, take into consideration the brand, the model, the ins and outs of your prospect vehicle. Do you want a diesel or a gasoline 4x4?
Also, consider what kind of suspension it has. Is it more comfortable coil springs, or does it have leaf packs which can rattle your bones but otherwise can carry heavy loads?
Know everything there is to know about a model you want. It also helps to narrow down your choices to three vehicles to not get overwhelmed.
Focus on the vehicles' mechanical stability
Even if the vehicle is heavily modded, ignore it and focus instead on the vehicle's mechanical stability. Check the undercarriage if it's already rusted out or not. Mods on a second-hand vehicle of any kind can be tempting but, more often than not, some use the wrong mods or don't even install them properly - which can be dangerous.
Car parts to check
Check the engine and get down and dirty to inspect its condition. If leaks, cracks, and significant misalignments are present, walk away. Check the exhaust system for leaks.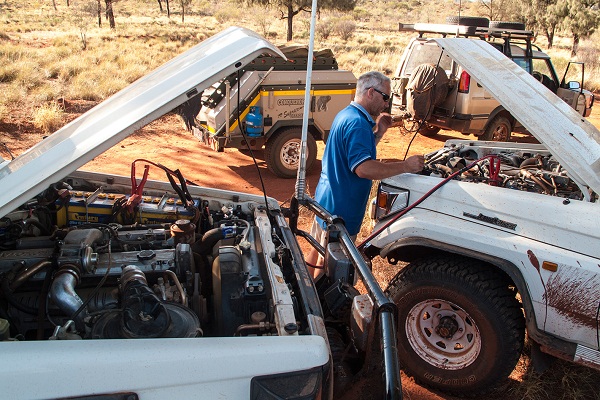 Thoroughly check the engine compartment
 >>> Worth to note: 5 parts to inspect before buying a used car
Test drive
Test drive and don't be too shy to ask to do it. When doing so, watch out for strange noises when applying the brakes or when changing gears as these might indicate a defect. Look at the dash if there are any warning lights on.
Those are not good signs at all. Finally, after a long test drive, go back under the vehicle and check it for leaks.
4. Top 10 best used 4x4 vehicles
To help you along, here is our list of the most affordable yet capable still capable second-hand 4x4s listed here in Philkotse.com just waiting to be purchased.
Model

Picture

Year: 2005 - 2010

Price: From Php 250,000

Year: 2000 - 2007

Price: From Php 365,000

Year: 2001 - 2003

Price: From Php 420,000

Year: 1994 - 1998

Price: From Php 145,000

Year: 2002

Price: From Php 200,000

Year: 1990 - 1997

Price: From Php 269,000

Year: 2004 - 2016

Price: From Php 150,000

Year: 2005 - 2010

Price: From Php 160,000

Year: 2004 - 2013

Price: From Php 200,000

Year: 2001 - 2014

Price: From Php 210,000
>>> Widen your search with our Cars for sale section to look for the best deal
Author
Cesar learned how to drive a car years before he got his license. Today, he's still looking for that perfect '90s Japanese coupe to drive into the sunset while listening to Crazy Little Love by Nuage. Also has a thing for badass off-road vehicles and weird engine swaps.
Recent Posts