We provided pieces of information about buying a car online to help you make sure that you won't be scammed.
Owning and driving your own car is definitely a dream come true for most Filipinos—no more hassles of falling in line during a commute and waiting to get a ride from point A to point B. It also gives you the fulfillment of knowing that you put your hard earned money to good use.
You can choose to buy either a brand-new or second-hand car for your purposes. Additionally, with today's technology, you now have the option of buying a car online.
Owning a car saves you the hassles of commuting.
Online car buying is increasingly becoming a popular choice around the world, and there are already a number of websites in the Philippines that specialize in selling cars. On the flip side, the internet is also teeming with scammers, which is a risk when buying a vehicle online.
But fear not, because Philkotse.com will provide you with information that will help you make the most of your car-buying experience.
I. Why people choose to buy cars online
People who have already experienced transacting a car purchase online say that there are many advantages to doing so. Some of these are:
1. You get the car you really want
Traditionally, you have to the rounds of various car dealerships just to get the specific vehicle that you want. And when they don't have the specific trim or colors that you prefer, sales agents will instead push alternatives that are often less than ideal or fall short of your expectations.
On the other hand, when you select a car online, the car company's representatives do almost all of the hard work for you, utilizing their large network of car sellers or dealers whom they can contact to get the exact car that you want.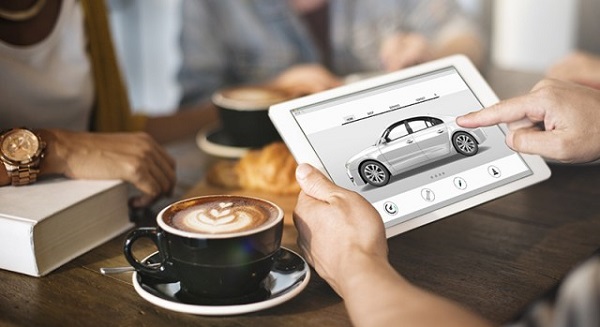 Buying a car online can be done anywhere, as long as you have a reliable internet connection.
2. No haggling
Any car buyer would want to get the best deals when buying a car at the lowest price possible; after all, who doesn't want to save and spare some cash for other things, right? However, one of the most difficult parts of the car buying process is haggling, in the course of finding a car that fits within your budget.
Online car sellers can help you with that, as their network of dealerships allows them to easily compare prices, available features and other factors that can help you decide on which car to buy.
3. Convenience
SImilar to any online shopping experience, buying a car online is very convenient, saving you time and effort. With just a click of the button and while sitting in the comfort of your own home, you can search for thousands of Cars for sale at affordable prices and get the car that you want with the help of online auto selling platforms such as Philkotse.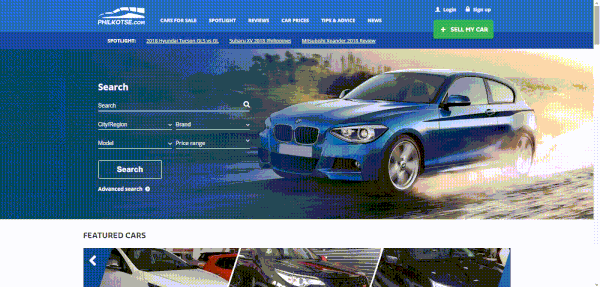 An advanced search tool plays a key role in helping minimize your time and effort to buy cars
II. Things to Keep In Mind When Buying a Car Online
Some Filipinos might understandably be skeptical or have reservations about buying cars online. We have collated some best practices for you to ensure that you are buying the right car and you are buying from a legitimate online seller.
1. Identify your needs and wants
It's easy for us to picture our dream car—the specific brand, model, and style. However, not everyone is aware of the features that are really important for them and their loved ones. As such, it is important to be as keen as possible when deciding which car will address your needs and wants.
How? By reading as much as you can about the car that you want: What features does it offer? What is the purpose of each feature? Are they all necessary for you, or are there certain features that you can live without?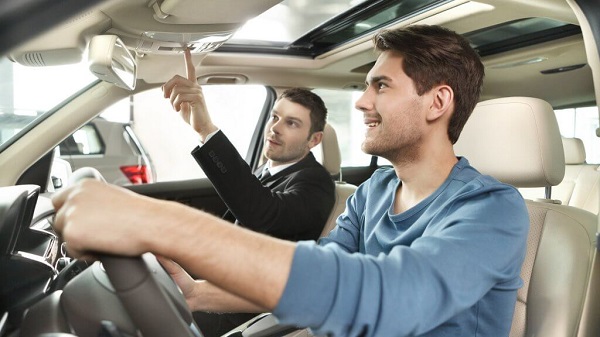 Focus on the car features that you need
Once you have identified all of those things, stick to them and make sure you as much of them as possible in the car that you are considering. This also gives the online car dealer you are working with a good idea of what kind of car they need to find for you.
2. Get to know your dealer
Scammers are everywhere, and more so over the internet. That is one of the scariest facts about buying a car online. Fortunately, you can counteract this by establishing a good relationship with the car dealer you'll be working with.
Exercise due diligence in doing some background research on a particular dealer's track record, especially in aftersales service and overall customer satisfaction. Read the comments, reviews, and testimonials while looking out for red flags, if any.
3. Have a written agreement
Phone texts, emails and chat messages serve to document your transaction, but it is always best to ask the dealership to formalize the terms of a purchase with a written agreement, signed by all parties concerned.
A written agreement will put you in a safe place, assuring that no changes in the final deal will happen along the way. That piece of paper will also help you deal with other dealerships that offer you overpriced cars, since you'll have evidence that another company can provide you with the same unit and features, at a lower price.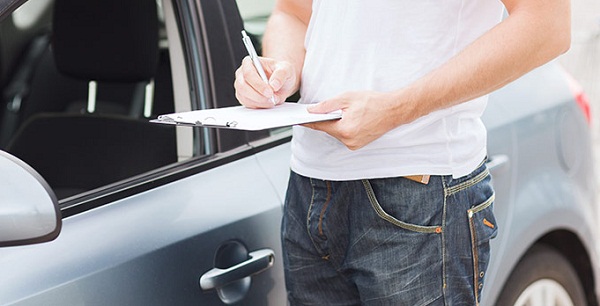 A written agreement will put you in a safe place
4. Return Policy
The main advantage of the traditional car buying process is that you would be able to see the car personally, take it for a test drive, and sample the features before making the commitment to purchase the unit.
While buying online does away with the physical presence of the buyer to some extent, it is still wise to consider dealerships that have a return policy, especially if the car begins to manifest unusual problems or defects during the first few months.
III. Online Car Buying Is the New Norm!
Buying a car online goes a long way in removing some of the stress and hassles you would otherwise experience with doing things that traditional way. Just make sure that you have done your research well and you know what car you really want.
It doesn't completely eliminate the risk of scams, but by being mindful of these car buying tips, and exercising due diligence, you will already have the advantage towards making a secure and satisfactory transaction.


Charisse Kim
Author