if you've unfortunately fallen to an internet car scam, follow our step-by-step guide below to report your case to the authorities.
There are probably plenty of people who have been victimized on online car scams. They often suffer in silence and too worried that others will laugh at them and think they are foolish. They usually don't want to speak up about their own problem and seek help. But you can't heal when you stay away from your trouble.
Don't stay silent, if you've fallen to an internet car scam, you should always step up and say something. Please help other people avoid becoming other victims of car scams.
>>> We have listed down 5 tips to avoid being a victim of car scams. Check it out.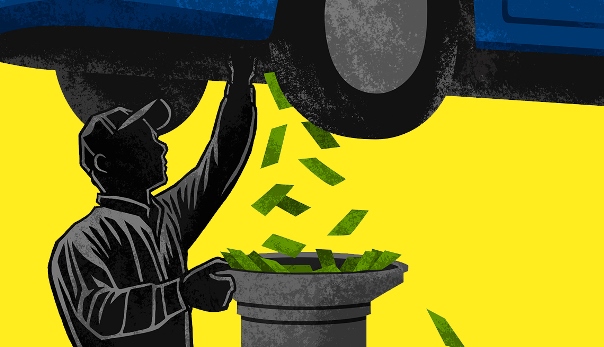 Don't stay silent, if you've fallen to an internet car scam, you should always step up and say something
We here at Philkotse always strive to make our website a safe and convenient platform for car sellers and buyers alike. However, we do not mediate transactions. Philkotse is a place where sellers and buyers meet and communicate, and is therefore not liable for such cases. These fraudulent acts should be brought to the Philippine National Police (PNP). Rest assured, we are always willing to support your case to the best of our abilities. At this time, we're here to lead the way for you if you've been scammed.
Use the step-by-step guide below to find out what you need to do if you've fallen victim to fraudulent acts and understand how to file a formal complaint.
>>> See related post: Go to Highway Patrol Group's Facebook page to check your missing car
Step 1: Report the scammer to Philkotse
If you are an unlucky victim of car scam, immediately let us know in detail what happened by sending us a private message on Skype, Facebook or contacting us via "Support Request" function on our website. In order to properly assist you, we will need some following information:
Alleged scammer's Philkotse listing link
Payment date
Screenshot of your thread of the deal via SMS or email
Send photos or copies of your receipt to us
Additional contact information
We will review the profile of this seller and will contact him/her to determine whether to take down his/her listing as a temporary measure, or suspend his/her account on Philkotse if necessary. We will also advise you to report your case to the PNP office.
Step 2: Visit the PNP Anti-Cybercrime Group (PNP-ACG)
Your personal appearance is mandatory as the PNP will ask you to sign the report. If you've contacted them via email, you will receive a notice from the PNP asking that you have to go to their nearest offices to make a more formal complaint.
The PNP-ACG has several offices located in many major areas including:
Region I, 3, 4A, 5, 7, 9, 10, 11 & 12
Camp Crame
For more details, please contact their number directory and view their official website.    
Note: Make sure to take copies and screenshots of all papers you have that will help the police pursue their investigation.
Step 3: Things to do at the PNP office
Once you get to the PNP office, you have to fulfill some tasks to report a car scam, beginning with completing the complaint form, then writing a statement of events for the car scam. List and attach all relevant documents/evidence to submit the formal complaint. These can include the thread between you and the scammer, your evidence of payment, and photos of the scammer's contact information. Make sure to attach any evidence that may help the PHP investigate your case. 
Step 4: Always be there to support the PNP-ACG along the way
Philkotse is always willing to coordinate with the PNP to expedite the legal process as much as we could.
The online car scams could get to be a real inconvenience, but listen to a person who has had long experience in such cases, it can save you a lot of time and money. 
>>> The Philippine National Police-Highway Patrol Group (PNP-HPG) has reported the top 3 stolen vehicles in the Philippines. Click to find out.