Off-Road Challenge: How to Be an Awesome Off-Road Driver?
Everything starts by defining what off-road driving, or more popularly known as OFF ROADING is. Off roading is an activity that involves driving in unconventional roads, or say, unsurfaced roads or tracks composed of materials such as sand, stones, gravel, mud, water, streams, river and snow, among other natural terrains.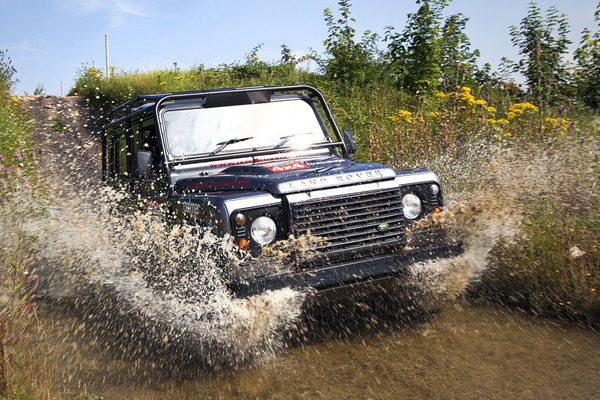 Off road driving can totally give you the thrill and rush that you don't get from driving in the city
If you're a city driver, this may come to you as a challenge and adventure all at the same time. It won't hurt you to try, just for the weekend, for some exciting new driving experience. Who knows, you might enjoy it and might want to add it on your regular weekend gigs. 
Now that we know what off roading or off-road driving is, it's time to know what you have to do to prepare yourself and your 4WD for this out of the ordinary weekend getaway.
Let Philkotse.com equip you with 8 helpful and simple tips to become a good off-road driver!
1. You have to know your vehicle and its features that you may need
It's going to be totally different from your usual drive – the environment, the surfaces, the feels. You have to make sure to remind yourself that this is adventure driving and not a smooth, easy city driving anymore.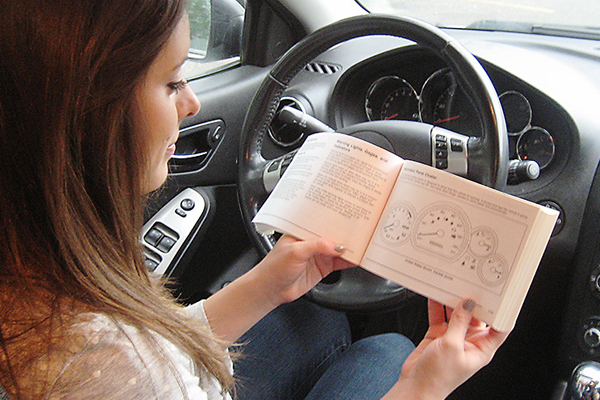 Studying or learning what your vehicle can do and what outback-useful features it has can help you get ready for an outdoor adventure
Research and refer to your owner's manual to know the features present in your vehicle that you would be needing for your outdoor adventure. Study how they work, so you know when and how to apply these features.
2. Prepare your vehicle
Having good tires for off roading is a good way to start. You have to have a set of tires that could conquer different type of surfaces and terrains in the Philippines, no matter how uneven and challenging. Tires will keep you safe from accidents so you better make sure that you got the right set of tires of the specific kind of environment you'll be driving in.
The best way to know what kind of tires would best fit your vehicle needs would be the experts in the tire shop. Talk to them and let them know your plans so they can advise and give you the best tires you'd be needing.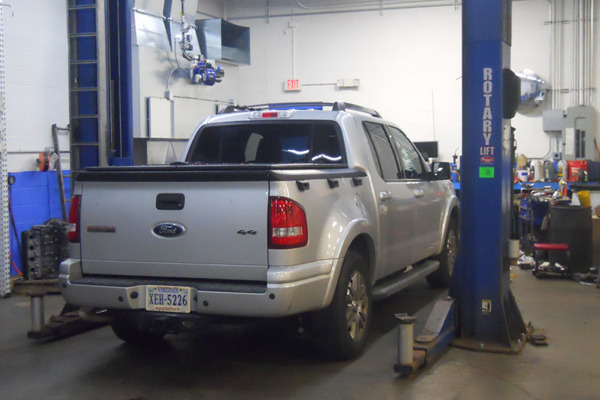 A visit to your mechanic would be a good way to prepare for an off-road activity
You also have to have a great suspension and the key is the shock absorber. You have to have a dependable shock absorber because as the name implies, it absorbs all the stress induced by the surfaces you're driving on.
You also have to make sure that you top up all you vehicle fluids. Since off-roading puts a lot of stress on your 4x4, it only makes sense that all fluids should be in the best level to address the engine stress. Even your windshield wiper fluid should be filled up to ensure best views through the windshield.
Also, take your vehicle to your auto shop for a quick check for leaks and other things that might cause trouble during your outdoor adventure.
3. Ensure you have a buddy who knows about off-roading
If this will be your first time driving off-road, it won't hurt to drive with a friend who is more familiar with these types of roads.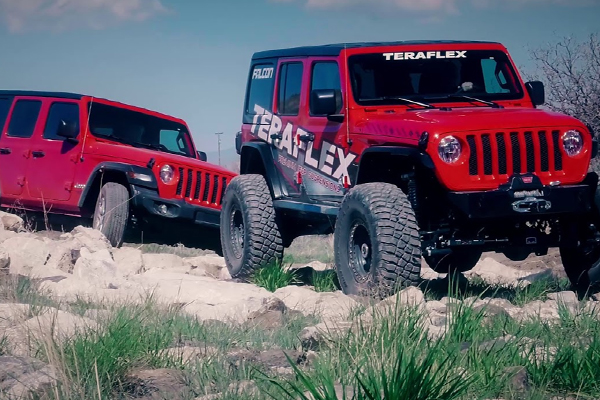 Driving in buddy system is also good during off roading - so you can have each others backs when needed
He or she will serve as your guide to ensure that you're driving correctly and safely along the dirt road.
4. If you have time, learn or study off-road driving
If you have spare time, just to prepare yourself and be at your best when that day arrives, take some crash course about 4WDing. You may think you don't really need it but sufficient knowledge will take you far and can help you during times of distress.
5. Slow down and go fast only as necessary
It is pretty understandable that due to adrenaline rush and excitement, you may step on the gas and go as fast as you can to make you feel like Vin Diesel during your outback driving. However, also remember that going fast can also risk your vehicle and your safety. Be sure to just exercise the 'Fast and Furious' only as necessary.
6. Experience being stuck in the terrain
Weather its mud or rocks, getting bogged in the terrain can surely harness your driving skills.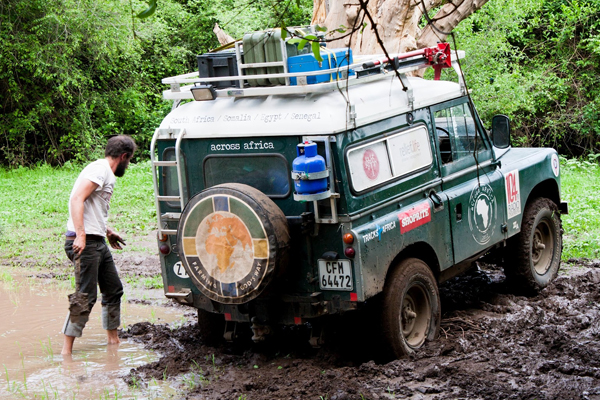 Getting stuck somewhere deep like mud during off roading practices your patience and critical thinking skills
It can sharpen up your problem solving and critical thinking skills too. Also, besides learning more it can give you quite an exhilarating and triumphant experience once you get out of where you were stuck up.
7. Always prepare necessary equipment
It always pays to be prepared – make sure you have some essential safety equipment in your vehicle in case something goes wrong. Things that will help you survive in the wild.
8. Have fun!
Don't be too technical and competitive – there's no "best off-road driver" trophy to win. At the end of the day, what you'll be taking are memories so make sure you enjoy every moment and have fun!
Being a good driver, or more specifically, be a good off-road driver starts with a simple preparation and some studying and don't forget to check out a number of helpful tips and advice for your safe driving on Philkotse.com. You don't really have to be a super professional just to enjoy the off-road experience. Sometimes you have to experience it yourself so you'd know how you can improve and be better next time.


Ivy Kristia Padura
Author