Philkotse.com offers a huge listing of the best used cars. Find the best cars available for just below PHP 250,000!
PHP 250,000 is not what it used to be. In the past tell anyone that you have that much in your bank account and they'd probably muse at the fact that you are a moderately rich man. Nowadays, though, that is not the case especially if you are in the market for your first vehicle.
There are a lot of things to consider with a limited budget. What my friends ask me what the best car is to purchase, I always shoot back the question; would you be willing to consider a second-hand vehicle? With the rising cost of new cars nowadays, there has never been a better time to consider purchasing a used car.
Now this endeavor has both its pros and cons. The most glaringly obvious benefit of purchasing a used car is its initial cost of purchase. Cars are definitely not your average piece of property.
Firstly the market price of the vehicle drops the moment you drive it off the dealer's car lot. It loses most of its value during the first 3 years of ownership and the price then tapers off the longer you own the vehicle.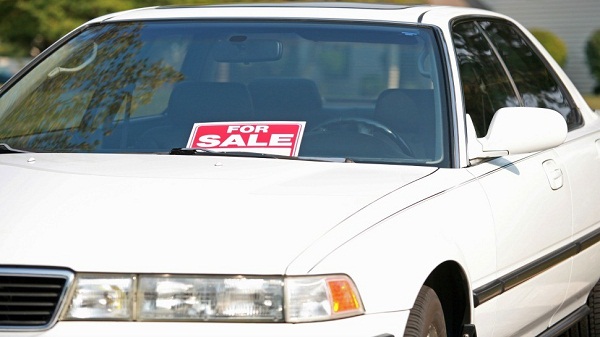 Used cars definitely have an advantage when it comes to cost
It is not beyond the stretch of one's imagination to find a new car that costs about a million pesos and then find the same car in a used car lot that may be a year old being sold for 25% off that price.
The biggest caveat; however with this sort of deal are the maintenance costs. Newer cars tend to be more fuel efficient than older cars with the advent of newer technology and advancements with the internal combustion engine. Car companies also throw in their support behind their product with warranties and discounts with their after sales maintenance.
The benefits and pitfalls of both of these points are discussed thoroughly in our post entitled Used or new cars, which is better for you?. For now, we are focusing on the exciting prospect of surfing through the used car listings.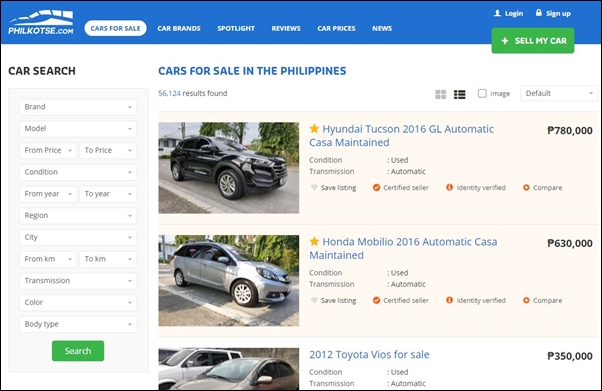 Do you know what is the exciting prospect of surfing through the used car listings?
This list of best 2nd cars price 200k to 250k in the Philippines is based on actual experience driving many models over the years, proper interviews with both mechanics and owners. If you have any suggestions or reactions to this list you can always drop me a line.
1. Honda Civic 2004 - 2005
The Honda Civic 2004 - 2005 was Honda's first attempt, for better or worse, to slowly move away from their crazy experimental ways of the 90s. Whenever we hear the word Civic, the Filipino consciousness would always refer to the EK Civic of the 90s more specifically the venerable SIR, with its screaming B16 engine and 9000 RPM redline but not its successor.
Which is a real shame to be totally honest, because as benign and totally opposite of the EK Civic as this model is, it is miles away in terms of space, refinement, and availability of modern amenities. Enter a Honda Civic 2005 and it would not be that much out of place as more modern, albeit admittedly more entry-level offerings.
Just because a vehicle is more refined doesn't mean it's a total slouch either. The all-new 2-liter k20 engine shares the same underpinnings with the same generation Civic Type R mated to an advanced 5-speed automatic it doesn't bring the horses to the 4 wheels the same chaotic, caffeine-induced way as the old SIR but in a more linear and relaxed manner.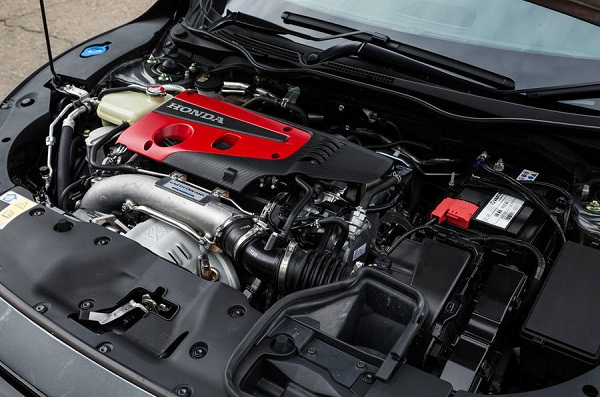 The all-new 2-liter engine shares the same underpinnings with the same generation Civic Type R
The only indication you'll ever have is your speedometer telling you that you're going much faster than you should.
The model to get through is the 1.6-liter mid-range VTIS model that comes standard with Dual Airbags, ABS and a 4 wheel disc brake system. Expect maintenance to be fairly hassle-free as long as you keep within the prescribed PMS schedule, the D-series engine is basically bullet-proof.
Just watch out for the timing belt that needs replacement after hitting the 100k mark. As this is an interference engine, once the timing belt snaps, it bends the engine valves giving you the excuse to finally get that type R engine we were talking about earlier, but to be honest that situation is not something you would want.
>>> Find all second hand Honda Civic for sale at best prices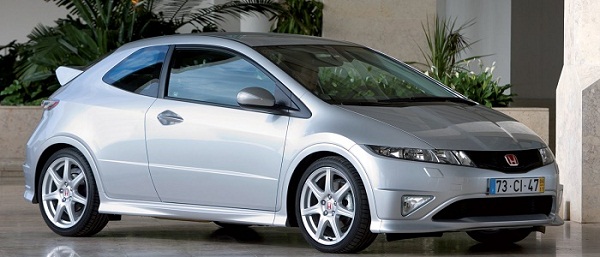 2005 Honda Civic if you want to have your cake and eat it too
2. Toyota Corolla Altis 2001 - 2007
If the 2005 Honda Civic is the underrated sleeper, the 2007 Toyota Corolla Altis is the undisputed LEGEND. With designers drawing inspiration from Toyota's richer cousin, Lexus they were able to come up with, in my opinion, the best Corolla ever.
Bulging side body panels offer more than just a muscular appeal, but houses more insulation, more refinement than any other Corolla that came before it. In tandem with Toyota's famed reliability and after-service support and parts availability, Toyota Corolla Altis 2001 - 2007 is a no-brainer for anyone in the market for a used car.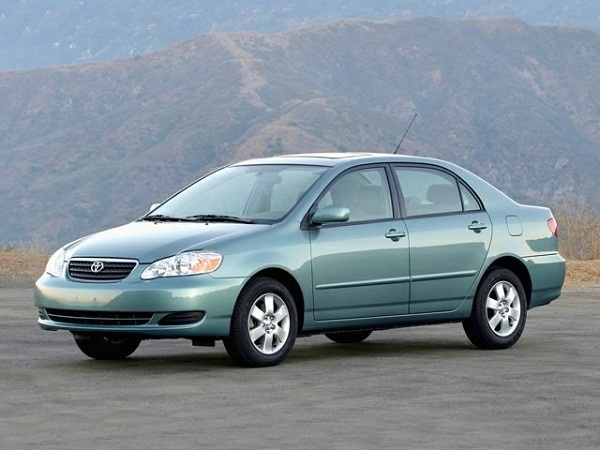 2007 Toyota Corolla This Car WILL outlive you
This car is the complete and polar opposite of the Civic when it comes to performance and driving dynamics. If you've noticed, the power figures are not that much to par with the Civic, horses are only half of the conversation. Whatever this car lacks in horsepower it more than makes up for it in sheer torque and the way that those reliable engines are tuned.
The pulling power is readily available at the bottom end of the rev range compared to the Civic's where a lot of the available power and torque lie above 3000 to 4000 RPM. With the Corolla Altis, hovering between 2500 to 3500 RPM gives you this surge of pulling power you can only experience in diesel or high displacement engines.
2007 Toyota Corolla S Review, Walkaround, Start Up, Test Drive
This does wonder to the car's fuel economy rating. In fact, most fleet users and taxi services have adopted the use of the Corolla Altis, not just for its reliability but also because of that fact and the sheer availability of both OEM and third party parts.
The one downside is that after 4000 RPM the engine does begin to complain as it hates being revved high. It gives you the power that you need early and then wheezes out at higher RPMs. This car doesn't sing, but it booms.
The model to have is the 1.8 Liter top-of-the-line G variant with the 4-speed automatic. The higher displacement engine offers a better power to weight ratio giving you potentially better fuel economy.
I don't usually go and recommend automatics over the manual but the automatic in this model has never received any negative feedback so far as maintenance is concerned and proper maintenance intervals are adhered to.
3. Nissan X-Trail 2003 - 2009
Compact SUVs were not as prolific in the early 2000s as they are today. They were in fact considered as a niche market with a very limited appeal. Who are we to doubt our younger selves?
Oil prices reached an oil time high of USD 120 per barrel and the reality of PHP 70 per liter gas looms almost every day. Sedans were the go-to family hauler and the thought of getting an SUV would mean that you must have had won the lottery that day.
Fast forward today and SUVs and crossovers are now the norms, Ford has actually gone as far as canceling their sedan offerings and selling SUVs, trucks, and Mustangs exclusively. I believe that you have the likes of the Nissan X-Trail to thank for that.
Introduced in 2003, the Nissan X-Trail was a direct response from Nissan to bring in their hat in the ring and compete against the CRV and the Rav4. Nissan's take on the crossover wars of the early 2000s was its ruggedness, with its HUGE fender flares which are made of hard durable plastic.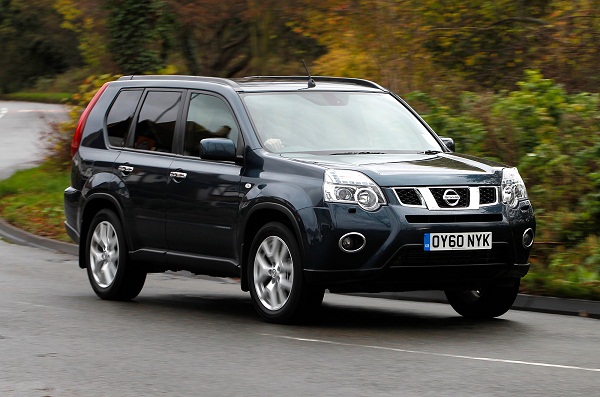 2009 Nissan XTrail – Criminally Underrated
Which the main feature was that if you get into a collision, all you have to do is to shove it violently and it comes back into place. Please do not try that though. It has the performance to match those rugged looks as well, with the top of the line model having an impressive 4WD system. Can the CRV and Rav4 boast of the same?
Ride quality can only be described as plushy. Suspension settings are set to comfortable settings making at a great companion for our jagged Philippine roads. Available in both 2 and 2.5-liter engine displacements power is adequate if just; get the 2.5-liter for gruffer.
If you are in the market for a Nissan X-Trail 2003-2009 for sale, make sure that you the 2.5-liter 4WD variant. It would be difficult to use this as your go-to off-road machine; the only available transmission is an out-dated but reliable 4 speed automatic.
P/S: I think I want one.
4.

Kia Picanto 2011 - 2015
Kia cars have always been in the collective hearts and minds for Filipinos, for better or worse when you think of small cars. The 90s era Kia Pride was the epitome of the small car: cramped, slow, boring and disposable.
The Pride has since grown up and evolved into the Kia Rio, gentrification claims another victim folks. The introduction of the first generation Picanto in the early 2000s proved that there definitely was a market for small, no-frills motoring.
That model was met with mixed reactions. Personally, I loved that little fun-box, it was like a go-cart, punch the accelerator, turn the wheel and it just goes. I guess it has something to with the styling with its big, round googly eyes and circles everywhere that turned off some people. Not the second generation.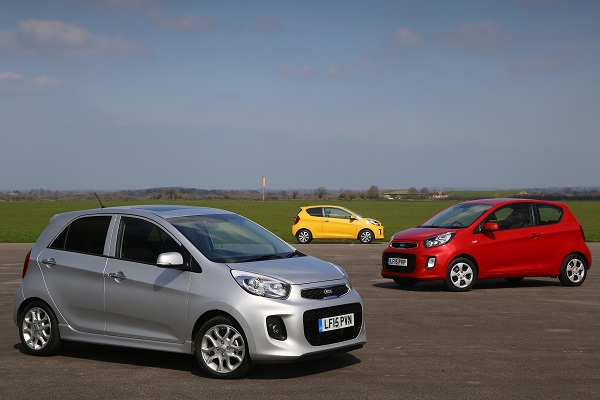 Kia Picanto - The Car that will Get You Far
Right off the bat, it created waves with its design thanks to Peter Schreyer's design vision. Up front you will find large, angry headlights and the Kia signature tiger-nose grill, paired with a larger front grille and fog lamps, you can't get any closer to the perfect mini car.
Inside you will find ample space for the average Filipino. This car is bigger in every dimension which can only benefit the car's leg space. One thing that this car has an advantage over the rest of the class and even larger cars like the Vios, is the amazing headroom, giving it a wonderfully airy and non-claustrophobic feel inside.
You won't win any drag races or carve canyons with utmost confidence with its minuscule engine displacements, but this car is not made for those aspirations anyway. What it does best is get you as far as possible with every drop of petrol. The Kia Picanto is basically a living legend for hypermilers. This car is damn well perfect if you don't mind taking your time on the road.
>>> Check out our Kia Picanto 2011-2015 for sale list in the Philippines.
5. Suzuki Swift 2005 - 2011
Small wheelbase, wide stance, peppy engine front wheel drive, and those black A-Pillars. No, we're not talking about the mini-cooper, but I can't blame you if you thought we were. What we have here is the most probably the coolest car on this list, and you can get it for less than PHP 250,000.
The Suzuki Swift caught everyone by surprise back in 2005, challenging the already established Honda Jazz and challenging the notion that small cars will forever and will be penalty boxes and boring economic cars. The Swift is the total opposite of the then sales leader Honda Jazz.
Whereas the Jazz featured "magic-seats" and a spacious interior, the Swift was barely the size of a Picanto in the inside. But what it lacked in practically, it totally made up for it with a sport-tuned suspension and wider stance. I hate saying this phrase, but this thing ran on rails and thrived on tight twisty roads.
Suzuki Swift hatchback review
Interior amenities lack the quality and craftsmanship of the Jazz and its rival Yaris. Scratchy plastic and lack trim abound, you won't find a screw out of place but the best way to describe the Swift is Simple, and Spartan. You won't find any Magic Seat trickery here as well, it really sticks to its sporty aspirations, tight and driver-centric.
Fuel economy was also NOT its strong suit. This tiny little pocket rocket requires 95 octanes of petrol, lest you risk engine knock. You will be lucky to reach 8-9 km/l in the city and 11 on the highway with this, especially paired with its archaic 4-speed automatic.
Maintenance cost also comes at a premium compared to its contemporaries. Not that they're expensive or hard to find or anything but compared to Toyota and Honda, their parts and services network, especially for a 15-year-old car is not the best.
Yet despite all these drawbacks, the Suzuki Swift is still an amazing car. If you want something that is fun to drive and be different from the crop of Hondas and Toyotas, Suzuki Swift is the car for you. This is my pick, personally, and I see myself having this as my next car, to be honest.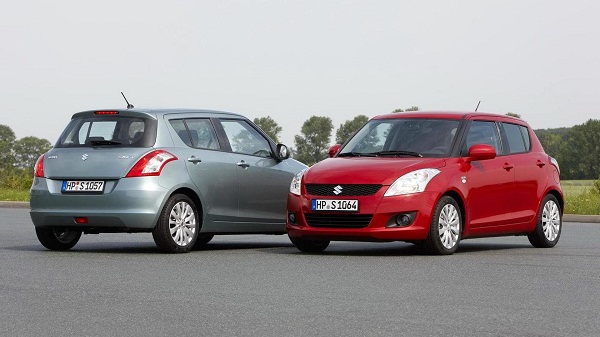 Suzuki Swift - When the Mini is too Mainstream
Do you agree with our list of the Best used cars for sale under PHP 250,000? Please drop me a line to start a conversation, I'm looking forward to finding out about your own list!
Last but not least, speaking of used car listings, have you ever checked the Cars for sale section on Philkotse.com? Because you should. There are tons of high-quality pre-loved vehicles on there and access to our network of dealers offering the best deals out there. Partnered with our affiliated banks owning a used or brand new car is never easier!


Roy Robles
Author