For those who are wondering which to go for between a brand-new car and a second-hand one.
You are looking for a good car but your budget is limited? A second-hand car could be a wise choice. However, it is evident that we cannot resist the attraction of a brand-new car's smell despite an extravagant price tag. Normally, to reach the final decision, you must thoroughly consider your budget, need and also, lifestyle.
In this article, Philkotse will put all pros and cons of buying new and used cars together, so that you can have a fair comparison and make a proper decision on your own. Check them out!
>>> View more useful advice on car buying and selling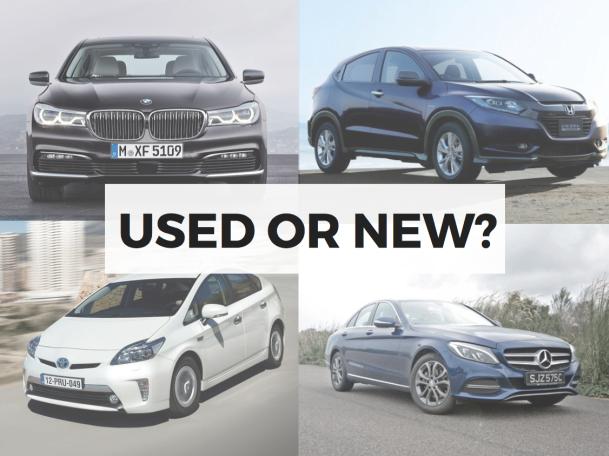 Consider your budget, lifestyle and need before deciding to buy an old or new car
1. Costs:
Used cars
It's obvious that the affordable price is the most considerable benefit of buying a used car. In fact, some of those cars might cost just 30% of their original value.
Let's take the Ford EcoSport as an example. The price tag for a brand-new Ford EcoSport 2017 is somewhere around P855,000. However, this price will gradually decrease after a period of time. Now, take a look at the prices of a used Ford EcoSport:
Used Ford EcoSport 2016 price: P800,000 = You save P55,000 after 1 year
Used Ford EcoSport 2015 price: P657,993 = You save P197,007 after 2 years
Used Ford EcoSport 2014 price: P598,000 = You save P257,000 after 3 years
Used Ford EcoSport 2011 price: P498,000 = You save P357,000 after 6 years
So after 6 years, the Ford EcoSport has lost more than 40% of its original price. It is obvious that the older the car gets, the cheaper it is. Therefore, buyers or sellers should consider this point when you intend to buy or sell a used car to have a good deal.
New cars
There is no arguing that new cars are more expensive because of its new condition and especially, the emotional satisfaction of owning a car that no one has used before. However, spending extra penny on a new car still makes sense in some cases. Although buying a used car can save you some money, it also comes with hidden expenses for repairs. And in case you might not know, it's less expensive to maintain a vehicle than to repair it.
Watch also:
Comparing the cost of new and used cars
2. Depreciation
Used cars
The value of the used cars goes down by time, but it's not always at the same level of depreciation.
Specialists point out that the sharpest depreciation happens in the first three years of a car. Hence, it's advisable to buy a used car in its fourth or fifth year before the other strong depreciation perdiod comes when it is more than 8 years old.

Car depreciation chart over used years
New cars
It's no doubt that car value drops very quickly. Nonetheless, you may not know that as soon as you take a brand-new one out of the dealership, its value has already decreased by around 11%. Even, after five years of ownership, your car only retains nearly half of its original value.
>>> View more: Top 10 best resale value cars in 2017
3. Insurance
Used cars
It goes without saying that insurance policies for used cars are not as good as for new ones.
New cars
Because of the better insurance policies, the insurance costs are consequently costlier, especially when you cannot afford to pay your monthly car fees regularly.
>>> Click here to learn more about car insurance in the Philippines
4. Maintenance and warranty
Used cars
To guarantee not to buy a damaged car, you should check its previous history and maintenance service reports before buying.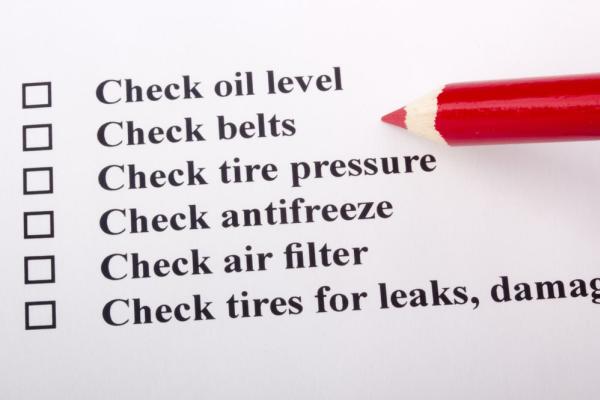 Check previous history and maintenance service reports before buying a car
New cars
Warranty is a benefit of buying a new car because you can have it fixed without worrying about maintenance costs. Commonly, a brand-new can comes with 3- or 5- year warranty. So, remember to take advantage of free maintenance services to save your money as well as ensuring the best condition of your vehicle.
5. Features and gadgets
Used cars
Sadly, it's not easy for you to find a used car with all features you want. Try to consider some most important requirements and needs that you truly expect from it.
New cars
Obviously, you have more options to choose from colors, style, features and so on when going for a new car.