So you need a car to learn about driving, car maintenance and serve as an introduction to enthusiast driving and car culture in general? Here are the 5 best used cars for beginners in the Philippines
Learning how to drive is a rite of passage and a life skill everyone should know how to do. No matter what your social leaning is or your opinion on car ownership, driving is an essential part of life just as learning how to read and write.
From the early days of riding a horse or simply walking, a major reason why mankind has progressed this far up the evolutionary ladder is their ability to become mobile.
You don't have to relegate yourself to small brand new cars as beginner cars
Now last time, we discussed the 4 best cars for beginners in the Philippines and most of them although quite just only alright, aren't really what I would call the very "best" for beginners. A beginner's car should be about honing your driving ability, teaching you the inner workings of your car and simply not driving away without having to check its bits and pieces.
Also, the last time we talked about beginner cars, we simply gave you what's good about them and why you should buy it. If you noticed most of the considerations were about price and attainability. Although this is a major factor, today I'll be telling you what makes these cars the best reasons why they should be on your list.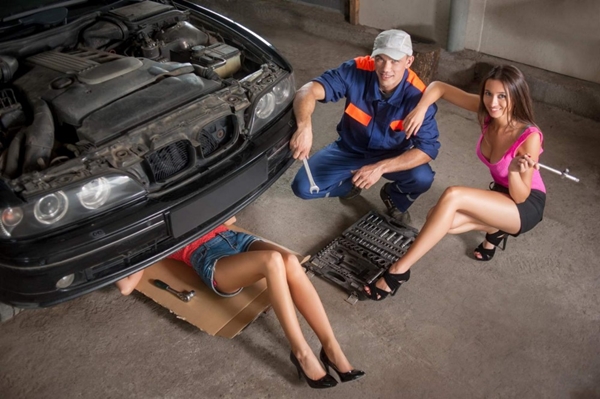 As a beginner, you want a car that is fun yet easy to own and maintain
Oh yes, since these would probably be your first cars, we wouldn't want you to ruin it on a brand new car, no sirree bob. There is going to be a list of THE BEST used cars you can buy RIGHT NOW on Philkotse.com that you can absolutely play around with, and teach yourself some important life lessons with, so join me on this list and hopefully, you'll drive home with one today!
>>> Read more: 
#1. Honda Civic: A quintessential best car for beginners
| | |
| --- | --- |
| Year/Make/Model | 1999 Honda Civic 1.6 VTI |
| Horsepower | 127 hp @ 6,800 RPM |
| Torque | 143 Nm @ 5,700 rpm |
| Engine | 1.6L I4 SOHC D16Y5 VTEC |
| Fuel Economy (City) | 8-9 km/l |
| Price Now | P 150,000 – P 200,000 |
Honda Civic is the quintessential peoples' car. The 90s Civic, in particular, is one of the best examples of what first cars you can own without having to break the bank or look gaudy and goofy. You should be able to appreciate the joy in driving and owning the car and Honda Civic 1996 - 2000 exemplifies this!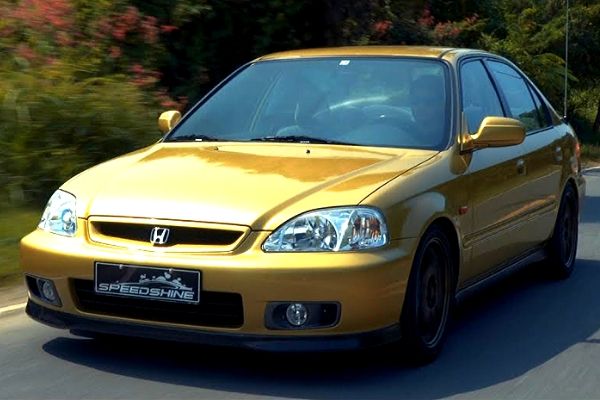 The Smiles per gallon you get from the Honda Civic is unmatched
While it is a given that it does have enough power and grunt to pull your weight around thank VTEC in the 1.6-liter engine. It is in the details that make this car special. It has fully independent front and rear double-wishbone suspension which traditionally can only be found in F1 race cars!
Even though it is a front-wheel-drive car, thanks to this suspension setup you can basically just point and shoot the car in whichever direction you want it to go! It is a fun, economical and most especially easy to maintain and own as the best car for beginners in the Philippines. Get the 5-Speed Manual Version for more VTEC fun.
#2. Toyota Corolla Altis: An ultimate car for beginners in the Philippines
| | |
| --- | --- |
| Make/Model/Year | |
| Horsepower | 134 hp @ 6,000 RPM |
| Torque | 171 Nm @ 4,200 RPM |
| Engine | 1.8L I4 DOHC 1ZZ-FE |
| Fuel Economy (City) | 7-8 km/l |
| Price Now | P 150,000 – P 200,000 |
Not everyone wants a stoplight dragster or canyon carver. Many of us which to have the perfect car that offers luxury, power and fuel economy and looks good while doing it. While those are subjective and can be said about most cars the 2005 Toyota Corolla Altis in the top of the line 1.8 liter G variant is the ultimate car for the young, quiet and reserved type.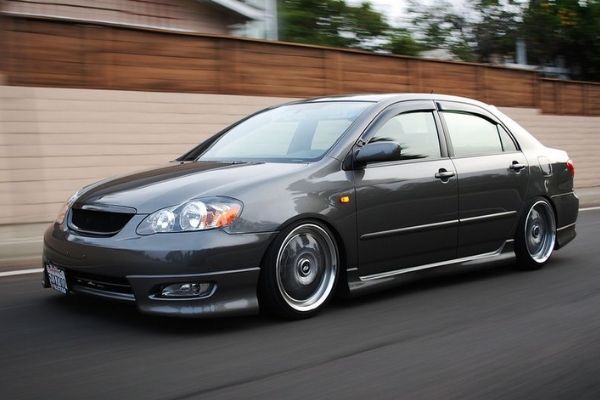 The 9th Generation Corolla Altis has the Lexus IS as an inspiration
Designated as the E120, the 9th generation Toyota Corolla was a stark departure from the Corollas that came before it. The Corolla Altis was bigger, more muscular around the fender arches and C pillars and offered a dignified stance as well as a great canvas for many car enthusiasts.
If luxury and refinement is the name of the game for you, the Corolla Altis hits just the spot as its architecture was inspired by the Lexus IS sedan of the same era. That meant it stood on a solid platform and can accommodate passengers well with great interior space as well as luxury bits like leather and wood for the interior.
Not only that, but it also features Toyota's Super-ECT 4-speed transmission system by AISIN, which I just have to tell you makes your ride even more pliant as it delivers power low on the rev range and wills itself to shift perfectly.
>>> The Corolla Altis is one of top 10 cheapest cars to maintain & repair
#3. Nissan Sentra: A compact car for beginners in the Philippines
| | |
| --- | --- |
| Make/Model/Year | Nissan Sentra 1.3 GS 2005-2013 |
| Horsepower | 87 hp @ 6000 RPM |
| Torque | 130 Nm @ 4400 RPM |
| Engine | 1.3 L I4 DOHC QG13DE |
| Fuel Economy (City) | 9-10 km/l |
| Price Now | P 150,000 – P 200,000 |
If you've been following me on this website, you would have noticed that I've been giving Nissan Philippines a hard time. It is not because I hate the brand, but because I loved them. One of the reasons that led me towards them is the venerable Nissan Sentra.
For the longest time, the Sentra badge has graced countless street racing legends and was lauded not just for its performance but also their driving dynamics and standard kit. This 1.3-liter gem may not be the fastest but it sparked the end of an era for a once-proud nameplate.
Marketed as the N16 Pulsar or Sylphy in other countries this particular model and trim had the 1.3 L QG13DE inline-4 engine that was, again, not the fastest out there but can still haul its passengers in quiet comfort and reliability.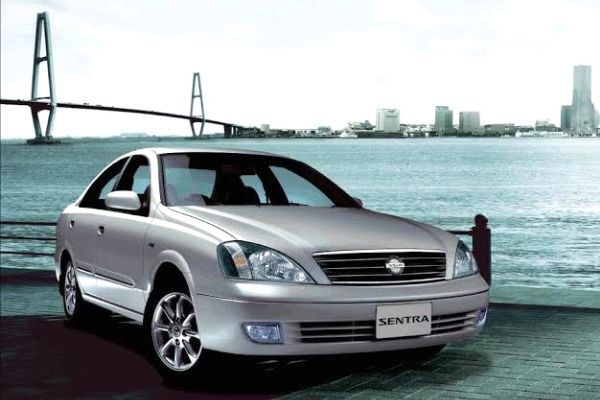 I took too long to find a decent picture of a Nissan Sentra, that is how slept on this car is
Anyone who knows the Nissan Sentra of this era will tell you to save yourself the trouble and get this engine over the 1.6 and 1.8-liter variants which were also available at the time. The engine is practically bulletproof as long as you give it the proper maintenance and care.
It can also net a ridiculous fuel economy that you can only find in cheaper, much smaller cars. At its heyday the Nissan Sentra 1.3 l GS was actually going head to head with the Toyota Vios in the Taxi and fleet car industry, and if you asked me which car would I prefer to be in, I would go pick the compact Sentra over the sub-compact everything else.
Styling is good and timeless as well and you will be able to find a ton of these on our website. I know a guy who actually has 2 of this car and he loves every single bit about them.
>>> For your reference: It's highly recommended to buy a Nissan car in the Philippines & we will tell you why!
#4. Toyota Rav4: A fuel-efficient car for beginners
| | |
| --- | --- |
| Make/Model/Year | Toyota Rav-4 2000-2005 |
| Horsepower | 87 hp @ 6000 RPM |
| Torque | 130 Nm @ 4400 RPM |
| Engine | 1.3 L I4 DOHC QG13DE |
| Fuel Economy (City) | 9-10 km/l |
| Price Now | P 150,000 – P 200,000 |
| Reviews | Full-scale Toyota RAV4 reviews |
For those who want to have their first car riding high, you can never go wrong with the original Soft-Roader. The car that started it all and the harbinger of the current trend of compact SUVs, the 2nd generation Toyota RAV4 offers the best value for your money thanks to its youthful, sporty looks, fuel-efficient engine, interior space, and overall value.
For a first-time car buyer being able to have a commanding view of the road ahead of you is paramount and the feeling of confidence and safety can be had with this RAV4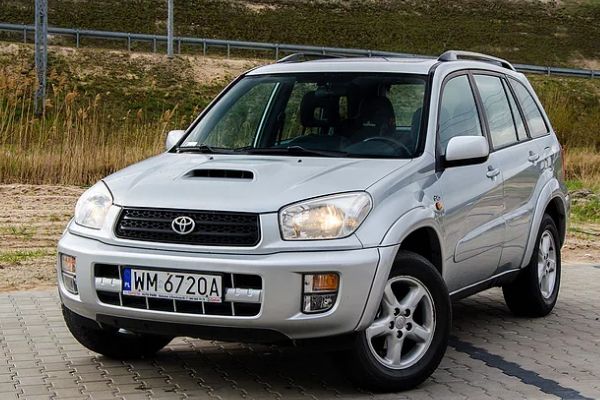 The 2nd Generation Toyota RAV4 is still, in my opinion, the best Compact Crossover
The engine inside the Toyota Rav4 is the same engine found in the Corolla Altis found earlier in the list of the best cars for beginners in the Philippines. That means you have a torque band that peaks early on in the rev range allowing you to have more usable power down low to haul you in the car around and still be fuel-efficient.
For years Toyota has reigned supreme with the success of the first-generation RAV4, so with this model we can find all the research placed and continually being done of their flagship crossover.
You will find the best fuel economy around among all gasoline-powered crossovers when that engine is matched to a manual transmission. Tapping that power to surface with the 5-speed manual makes driving ease especially in rush hour traffic.
>>> Update the current Toyota RAV-4 Philippines price list right here!
#5. Mazda Miata: 2-seater car for beginners in the Philippines
What is the best first car for a track day? What is the best first car for personal use? What Sports car would you recommend for first-time owners? Whatever the question is always remember that the answer is: "Miata Is Always The Answer" or simply put; Miata.
It is the little 2-seater roadster that can, available in both retractable soft-top for full-on sports car model or a removable hardtop for those who wish more anonymity and privacy as well as protection from the elements thanks to that solid hardtop.
>>> Check out: Mazda MX5 Miata 2019: A contender for the best sports 2-door coupe of 2019
The Mazda Miata is the best enthusiast car for beginners
Although diminutive from the outside, it has a lot of character, inside you will find a gauge cluster and center console and dash that seems to be designed by someone who traveled from the future. It seems to have carried itself and aged quite well over time.
Although it can only seat 2 people as this is a legit roadster, you will find ways to make it work for any occasion, it's just that good. Parts and accessories can be found in local car shops in Banawe and Evangelista streets as well as online sellers. This is the reason why I think that the Mazda MX-5 Miata, is one of the best first cars if you want to go that racing route.
| | |
| --- | --- |
| Make/Model | Mazda Miata NA |
| Horsepower | 129 hp @ 6,500 RPM |
| Torque | 149 Nm @ 5,500 RPM |
| Engine | 1.8l I4 DOHC Mazda BP |
| Fuel Economy (City) | 9-10 km/l |
| Price Now | P 350,000 – P 400,000 |
So there you have it, boys and girls, the BEST first used cars for beginners. Again, this list is based on many factors beyond price. As I've said earlier, you should be able to enjoy your first driving experience.
You should also consider the availability of parts, ease of maintenance and use, and these cars are all just the best for their specified purpose.
>>> For more affordable options, please visit our cars for sale section.


Roy Robles
Author