Having car insurance is the most vital part of any auto purchase in the Philippines.
1. Car insurance in the Philippines: Overview
Your automobile is arguably one of the most significant investments you can make. Its function as personal transport means convenience for you and your household. It also serves as a trophy of sorts to mark a milestone in your life. Moreover, your car is also an expression of your personal style and sensibilities.
Now, even if you're the most careful and diligent driver in the world, traffic collisions will strike when your asset least expect it. You might have flawlessly executed a rolling stop at an intersection (staying clear of the pedestrian lane and leaving ample space from the car in front of you), but a runaway truck slams into you from behind. A sudden and prolonged downpour thoroughly submerges your car in murky floodwaters. Or the familiar routine of getting into your car for the drive home is interrupted by carjackers that strike the moment you let your guard down.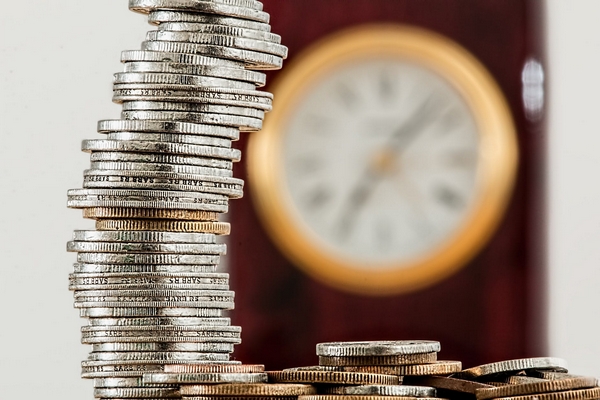 Not having auto insurance is like stacking your money carelessly until it falls over
This is where auto insurance comes in. Car insurance in the Philippines is particularly essential since daily driving in our country is practically a martial art, and the weapons are whatever you and other motorists out on the road are driving. According to the Department of Transportation (DOTr), an average of 262 road crashes occur on a daily basis in Metro Manila alone. So whether you're at the wheel of a fresh-from-the-showroom model or a pre-owned vehicle, you'll need a measure of security and peace of mind from whatever the days might have in store.
In today's article, Philkotse.com will guide you through basic knowledge about car insurance in the Philippines, covering what auto insurance is, why you should have one and comparison of two main type of car insurance in PH.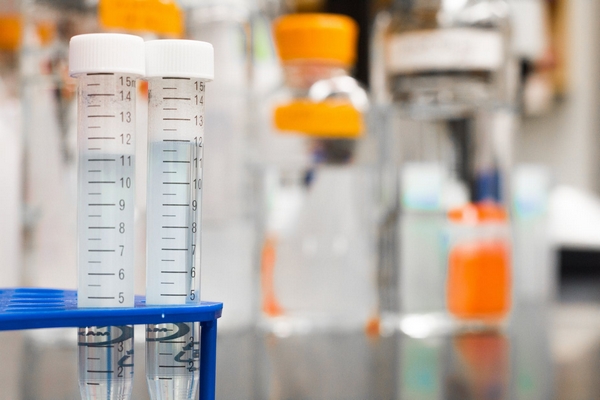 Even laboratory tests related to injuries sustained in an accident are covered by insurance
2. Car insurance in the Philippines: What is it?
Car/auto insurance is a contract between you and the insurance company. It guarantees that you will be compensated financially in case your insured motor vehicle is damaged, stolen or lost. This is in exchange for you paying an annual premium as outlined in your insurance policy. The premium you'll be paying for your car insurance in the Philippines depends on several factors, such as:
The make and model of the automobile you own and the type of engine it has. Popular models tend to have higher insurance premiums since they are more desirable in the market;
The kind of job or occupation you are engaged in. If an insurer assesses that your job exposes you to high levels of risk on the road, this could translate into higher annual premiums;
Your age, as it is generally believed that younger drivers are inexperienced and therefore prone to accidents than older, more experienced motorists;
Your place of residence, since if your area has a high incidence of vehicular accidents or theft, this will drive the insurance premium higher;
Your driving history, where some insurers might ask you for information on past auto insurance claims you might have filed. A corresponding claim on an accident, even if it wasn't your fault, might result in a higher premium to be paid.
3. Car insurance in the Philippines: Why is it so important to have it?
As mentioned, auto insurance is your guarantee of protection against financial loss, in case something untoward happens to your car.
When your car sustains damage that isn't part of normal use, such as a collision with another vehicle or it was hit by falling debris, the insurance company will pay for the repairs or replacement, where necessary. The same thing applies if your vehicle is lost to theft or robbery.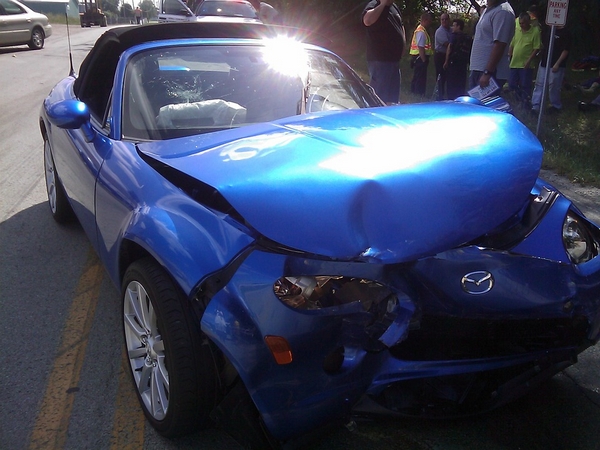 Without insurance, accidents like this won't end well for your wallet
Having car insurance in the Philippines can also save you from potentially expensive liabilities, especially if you hit a pedestrian or damage property such as other cars. Rather than paying for these expense by yourself, with car insurance, you can claim the own damage with the insurer, subject to the terms of your insurance contract.
Apart from the man-made factors, there is also Mother Nature to consider. Remember that an average of nine tropical storms pass through the Philippines every year, and all these put your car at risk in a number of ways (flooding from continuous rains, falling trees or billboards from fierce winds, even landslides in mountainous areas), so having auto insurance in PH adds to your peace of mind.
On top of the standard protection, many insurers also offer add-on benefits in their insurance policies. For example, an auto insurance policy can include free towing and roadside assistance in case your car breaks down in the middle of your journey, and lets you avail of a temporary transport service (or reimburses the transportation costs you incurred) while your car is undergoing repairs at an authorized shop. Some insurers will even provide assistance with booking accommodations.  
4. Car insurance in the Philippines: Which type should I get for my car?
There are two main types of auto insurance that constitute protection for your car, each complementing the other.
Two main types of car insurance in the Philippines
 
 Comprehensive insurance Philippines
Compulsory Third Party Liability insurance 
Overview
Cover the cost of repairing damage
Higher annual premium

Not cover the cost of repairing damage
Mandatory

Cost
Participation fee: 0.5 - 1% of the total market value of the insured vehicle
TPL insurance price: vary depending on the size and purpose of the vehicle:

- Private cars: from P560
- Heavy trucks & buses: up to P1,200

Coverage

- Cost of collision damage
- Malicious acts of third parties when the vehicle is not being used
- Auto Personal Accident (APA)
- Damage caused by fire and explosions

Potential public liabilities that insurance in the Philippines covers:

- Pedestrians;
- Your passengers who are not related to you;
- Driver/occupants of the other car if was involved.
4.1. Comprehensive car insurance in the Philippines
A Compulsory Third Party Liability insurance (CTPL) policy usually does not cover the cost of repairing damage to the insured vehicle. This is where comprehensive insurance comes in. Comprehensive car insurance in the Philippines takes care of costs related to damage, theft or loss of the insured vehicle.
Compared to CTPL, comprehensive insurance policies entail a higher annual premium, since they are broader in scope, as indicated by the word "comprehensive". Typically, a comprehensive car insurance policy will apply to the car in its stock form; third-party accessories are not included. However, you can have your accessories declared under the policy, with a corresponding increase in your annual premium.
Insurance policies often cover vehicle breakdowns as part of the service
Filing a claim for comprehensive car insurance in PH entails paying a deductible, or participation fee, to facilitate processing. This car insurance participation fee is typically 0.5 to 1% of the total market value of the insured automobile. The fee is there as a safeguard against the policyholder abusing the insurance policy by claiming for the smallest of damages, as well as deterring fraudulent claims. 
Aside from covering the usual collision damage that your car might sustain while on the road, comprehensive insurance Philippines also provides protection even when it's not being used. For example, you leave your car at a proper parking facility while you go about your business, only to come back and find it vandalized; this qualifies you for insurance coverage under malicious acts of third parties.
If parts of the insured car have been damaged or stolen, such as side mirrors, wheels or tires, you can also file a claim for the items lost (as long as their fair market value exceeds the amount of the participation fee); however, this may not apply to items placed inside the car, such as personal belongings.
If the entire car has been taken, the insurer (after due investigation with authorities) will declare a loss and pay you the monetary equivalent of the car, subject to its fair market value and depreciation at the time of the theft.
The Auto Personal Accident (APA) cover is another add-on to your car's comprehensive insurance; if your passengers are related to you, this provides financial aid for any injury, disability or death arising from an accident.
Comprehensive car insurance in the Philippines can also provide protection against damage caused by fire and explosions. Remember, though, that most insurers exclude damage caused by civil disturbances, such as terrorism, protest actions, riots, insurrections, coup d'etats or other actions that defy established law and order.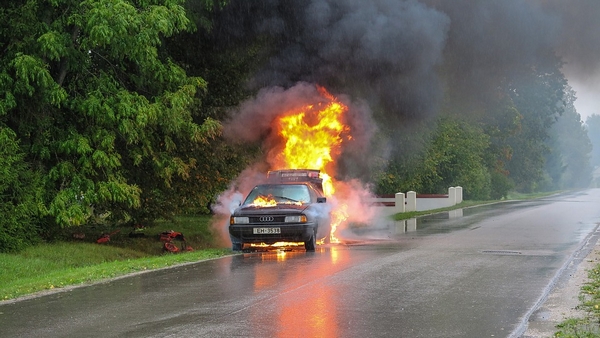 You can avail of insurance coverage against fire damage and explosions
Thanks to the onslaught of Typhoon Ondoy back in 2009, which saw thousands of cars submerged in record-high floodwaters, motorists are now keen on getting Acts of Nature/Acts of God coverage on their comprehensive insurance. This particular benefit covers damage caused by natural disasters, such as typhoons, earthquakes, tornadoes, volcanic eruptions and other calamities. If you happen to be living in an area prone to floods, landslides, or tsunamis, you might want to consider getting this kind of coverage.
A comprehensive insurance policy typically provides 100% coverage on accident damage for the first five years of ownership on a brand-new vehicle. After the fifth year, the policy-holder begins to shoulder a percentage of the repair or replacement cost with every claim, and this usually increases every year, up to 55% on account of depreciation.
>>> Do you know which is the best car insurance company in the Philippines?
4.2. Compulsory Third Party Liability insurance in the Philippines
The Compulsory Third Party Liability insurance (CTPL) is known as a basic type of auto insurance. As the first word in the name suggests, this type of insurance is mandatory within the Philippines whenever you register your car (either first time or renewal) with the Land Transportation Office. Whether you'll be using the car for private of commercial use, you'll need to secure one before you can have your car duly registered.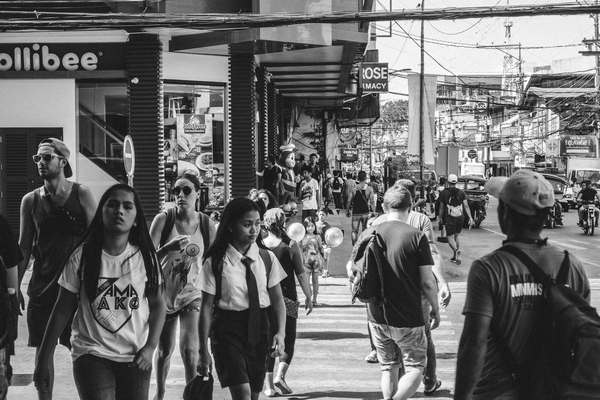 CTPL insurance offers protection for the general public
The participation fee for the car insurance of the CTPL  varies according to the size and purpose of the particular vehicle to be insured, from a low of PhP560 for private cars to as high as PhP1,200 for heavy trucks and buses.
What this type of car insurance in the Philippines covers is your potential liabilities to third parties in the event of an accident (such as pedestrians, your passengers who are not related to you, the driver/occupants of the other car if was involved); in other words, the general public with whom you share the road with on your daily drives.
The CTPL policy contains the Confirmation of Cover, which contains the following information:
The insured's name
Basic details of the vehicle (such as chassis number, engine number, and plate number)
The limit of liability for the policy.
The schedule of benefits such as death benefits, funeral expenses, disability/dismemberment as well as conditions for medical reimbursements is also enumerated within the policy.
There are two kinds of compulsory Third party liabilities Insurance Philippines:
Bodily Injury (BI)
Property Damage (PD).
They immediately come into effect if an investigation has determined that a particular injury or damage was caused by the insured's motor vehicle.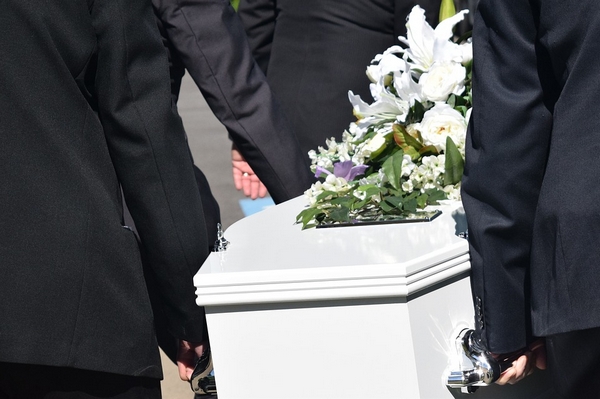 Insurance coverage provides financial aid in case of injury, disability or death
The CTPL provides as much as PhP70,000 for death indemnity and PhP30,000 for funeral expenses. In cases of injury, the CTPL pays for up to a 45-day hospital stay, at a maximum reimbursable amount of PhP500 per day, and medicine costs of up to PhP20,000. Under the "No Fault" clause of a CTPL policy, a third-party victim can receive up to PhP15,000 without having to prove negligence.
Because this type of car insurance in the Philippines is affordable and easy to acquire, some fly-by-night companies will take advantage of this, targeting motorists who want to expedite the car registration process. Having a fake CTPL policy is one thing you should avoid since it will not be valid in the event of an accident; consequently, you will have to pay damages out of your own pocket. Always exercise due diligence and double-check the legality of the insurer offering you a CTPL policy.
Having car insurance coverage in PH might look like an added expense to you now, on top of the usual costs of owning a car. But this is one expense that pays off in the long run in terms of security and peace of mind, and it can prevent you from incurring even bigger expenses in the future.


Joseph Paolo Estabillo
Author