Possibilities and things to consider before getting a car insurance for second hand vehicle.
Much as we all want to have a brand new, fresh from the showroom car, sometimes they can be quite difficult to achieve. Although, there are lots of low down payment promotions and flexible payment terms available across most brands of cars, if you're the type who have more important priorities other than paying for a car monthly, you wouldn't spend too much money on a brand new vehicle. You now opt to buy a second hand car just to help you get to work every day conveniently and not have to go through sun and rain in your office clothes.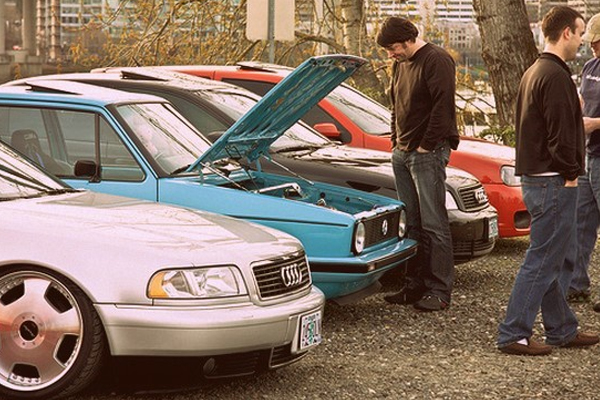 Not all second hand cars equate to old and webby: it's all in the matter of choosing the best that you can get
You are lucky to get a good, still shiny car that is obviously tended to carefully by its previous owner. You were very happy about it and as you drive to your work, you see an accident along the way – just a simple, no-blood accident. Just one car hitting the other car's back. You see damages, the two car owners talking and exchanging numbers, police taking pictures and bystanders just making 'usyoso.' You now thought to yourself, "What if that happens to me? What shall I do?" Then an answer comes in – insurance. You need to get a car insurance. But another question comes in: "I have a second hand car, is it still possible?". Find the answer in the following article on Philkotse.com.
>>> Find more tips for car insurance in the Philippines:
1. Importance of Car Insurance
Car insurance is not only important to new car owners, but also to those who owns a second hand vehicle. We all want to make sure that whatever happens, there's an insurance to cover for the damages and injuries incurred from an accident, fire or even car theft. Car owners will find it convenient to pay for an insurance gradually rather than paying a huge amount of money upfront during an accident to the affected people.
2. Factors to Consider in Getting Your Second Hand Car Insured
First, don't lose hope. It is still possible to have your second-hand car insured, depending on some factors. But keep in mind that just because it's a second hand car, it doesn't necessarily mean that you have to pay less for its insurance. Again, it depends on several factors which we will go through one by one below:
2.1. Age of the Car
If the second hand car you bought is still fairly new, then you can just put a big check on this bullet point. However, if the car is leaning towards the older generation, comes with it is a high mileage. This means that the car has been in use for a long time and in that duration, of course, it also had gone to too many trips, which could also reflect that the car might have gone through wear and tear. Usually, the insurance companies can only approve cars that are aged 10 years and below. It is also possible that a 10 year old car or cars that lean towards that age can be approved at a high interest.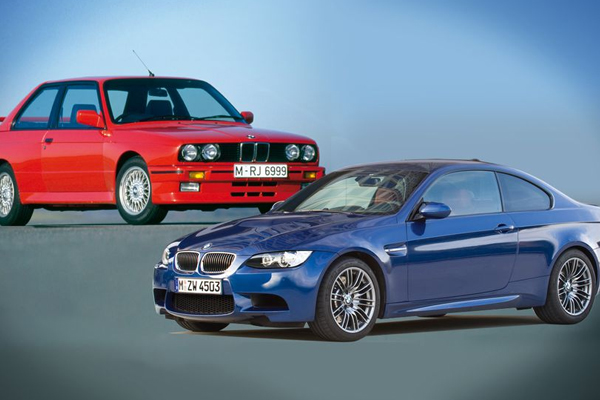 Your car's age can be a determining factor for insurance approval
2.2. Car State and Form
Not all second hand cars look grumpy, dusty and old. There are some car owners who really took extra care of their vehicle. They are the 'masinop' type of owners. If you are lucky enough to get an almost brand new looking car, you might still be in for a good insurance coverage. However, if the insurance company sees that your vehicle looks devastated or has been used and abused, the chances of getting your insurance application approved is just nearly impossible.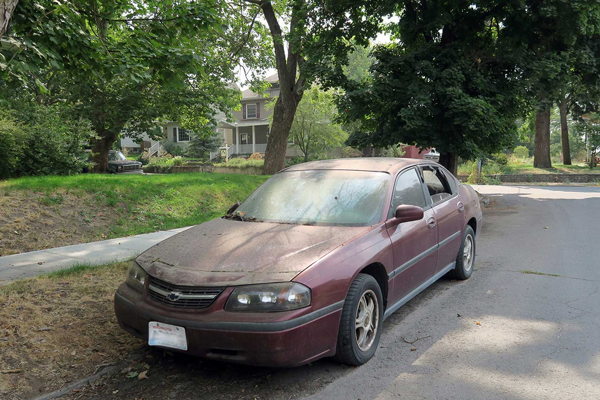 Make sure you choose a second hand car that doesn't look misused and abused
2.3. Car is a sight for a potential car theft
If your second hand car is high end, like those sports car and other flashy rides, then the tendencies of it being car napped or stolen is too high. If this is the case, the insurance will set a high premium for you. It could be as high that it will not be practical spending money on it – to the point that it may be more reasonable to buy a brand new car than paying for it.
2.4. The risks of getting in an accident
How a driver handles a car is also an important factor in determining the price of the insurance coverage. Let's say a person owns a sports car which pushes his risk factor up by giving in to try speeding up in a highway versus an ordinary man owning an ordinary car who drives carefully whatever road he is in – chances are, the previous will pay more for his insurance rather than the careful guy. This is because the one who owns the sports car has a higher chance of getting in an accident than the latter.
So, more risks, higher premium. Lower risks, lower premium.
>>> Also check out:
2.5. Possible cost of repairs
Another important factor is the practicality of getting the car fixed if deemed necessary. This is a good example: the car got damaged and the cost for it to get fixed is rather high, that selling the car is more sensible than having it repaired. This is the type of scenario where the insurance company would decline your insurance application.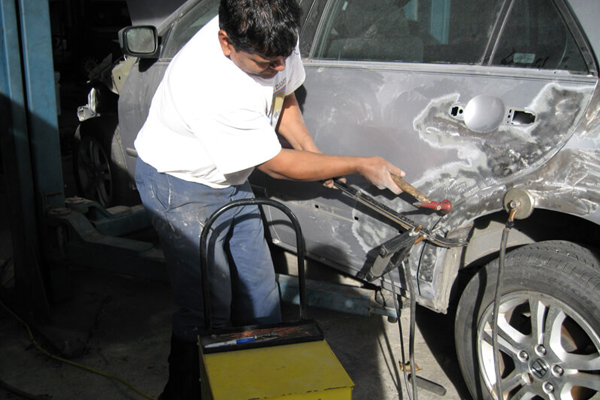 Also consider that the repair cost of your car should not be more than its selling price
2.6. Spare Parts Availability
If you have the rare kind of second hand car, or an old one that spare parts that can be used to repair any damages is hard to come by, most likely the insurance company will declined your insurance application.
2.7. Safety level of your car
This is another important factor for insurance companies to approve your application. If your car is safe enough that in case of accidents, it is able to stand firm with minimal damage and at the same time protect its passengers, your chances of getting an approval from the insurance company is high. Having a safe car means that accidents are unlikely to happen, or if it ever happens, the probability of lesser or no injury at all is high – meaning, minimal insurance claims which consequently results to lower premiums.
After reading these things and you think that your second hand car abides or qualifies for an insurance coverage, don't hesitate to get one. It's always better to be safe and secured than just giving up early while in search for possible insurance coverage and feeling sorry in the end.
>>> Click here to get more helpful tips and advice for your car buying


Ivy Kristia Padura
Author