In spite of various nice and brand new choices out there, we believe that there are still many good reasons why people choose to own second hand cars.
However, it is undeniable that purchasing
used cars
also has its pitfalls. In order to help you come up with a decent decision, we have listed down 7 tips to consider before you take the leap.
Tip 1: Word of mouth
Let your friends and co-workers know that you're looking for a
second hand car
. Someone always has an elderly aunt who is searching for the right buyer for her mint-condition
Buick Lucerne
. In such cases, sellers may not be fully aware of the exact market value of their vehicles. Or maybe they are just not motivated to get through the rigmarole procedures of putting their
cars for sale
. That is why these often make the best deals.
>>> Click here to see the list of second hand cars of various brands in good conditions for sale in the Philippines
Tip 2: Have two budgets
Here is the the reasons why you should plan for two separte budgets, one for the initial purchase of the car and another to make it truly roadworthy: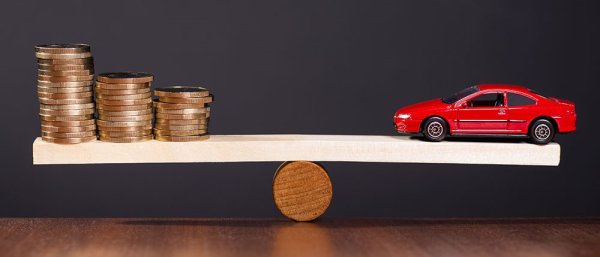 Always set a "just-in-case" budget for unexpected repairs
Always have a "fix-it" budget that's at least 20% of the purchase price. By doing this, you won't get stressed if there are any problems occurring after your purchase.
If you're taking out a loan, your car payment shouldn't be over 20% of your take-home pay. This is because second hand cars usually require small extra attention.
If the car you're planning to buy is out of warranty, set aside a "just-in-case" fund to cover any unexpected repairs
Tip 3: Test-drive - Drive it like you own it



45 minutes is long enough for a test-drive to detect any possible issues
Instead of a five-minute spin around the neighborhood, ask the car sales rep for a good 45 minute drive, ideally together with a mechanic. It's about enough time to take the vehicle on the highway to experience and detect any possible issues.
Remember to drive it like you already own it. List down all issues detected and evaluate if you still want the car, and if you are willing to fix these problems. If you decide that you can deal with them, you can claim these to the seller in the final price negotiation. However, if the car seller does not allow a long enough test drive, then don't hesitate to take your business elsewhere.
Tip 4: Have the car inspected thoroughly by a mechanic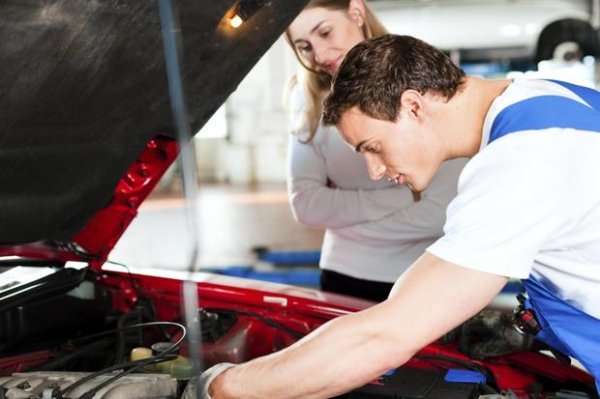 It's a must to have the car inspected thoroughly by a technician
It is important to have the car that you are eyeing carefully inspected by a mechanic. A professional technician can detect creases caused by significant collisions in the unibody and paint overspray.
A private-party seller will possibly allow you to do this without much resistance. Most dealerships will allow you to take the car to an outside mechanic to be inspected. You'll be paying the inspection, of course.
>>> Make sure you do inspect these 5 parts before buying a used car
How to quickly check a used car for purchase
Tip 5: Consider the seller's disposition
You might want to do a bit of psychology here when you meet up to check the car. Don't be afraid to ask a direct question (in a polite manner, of course), for example: "Has this car been flooded or crashed?". Look him straight in the eye and find consistency in his replies. If he shows shifty eyes or any hesitancy or inconsistent answers, then be on your guard no matter how attempting the car looks.
Tip 6: Check the Vehicle History Report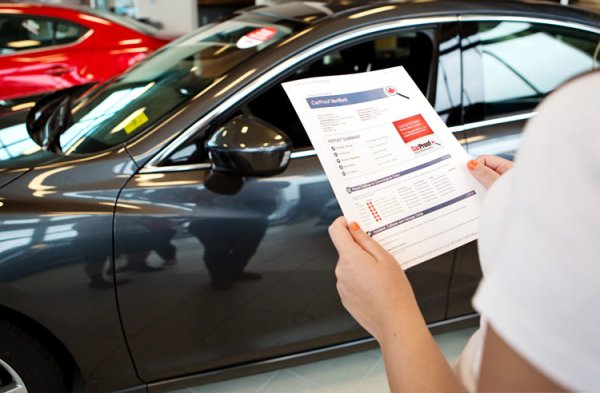 It's essential to require a vehicle history report unless you are buying the car from someone you trust
Unless you're purchasing the car from a close friend or family member who can assure its history, don't forget to get a vehicle history report. This is a necessary initial step. If the car you like has a bad history report, the sooner you know the better.
You'll need the car's vehicle identification number (VIN) to get essential information about the car, and in some cases, all you need is the license plate number.
Tip 7: Negotiate a good deal

Remember to offer a number that is lower than your maximum price
Does the idea of "talking numbers" fill you with dread? It shouldn't. If you have a proper plan, chances are you can come up with a good deal pretty quickly and easily:
Decide beforehand how much you're willing to pay for the car. Remember not to start with this number in your discussion.
Offer a number that is lesser than your maximum price. Make sure this number is in accordance with the budget strategy that is mentioned in the second tip above. Explain that you've done researches thoroughly, so you have facts to support your offer.
If you and the seller mutually agree at a price that sounds good to you and is somewhere around the average price paid, possibly you're in good shape.
>>> View more: How to estimate the price of a car?