China's automakers are on a mission.
Years ago, Chinese car brands were not as prominent in the Philippines as they are now, since they tended to focus more on their domestic markets. But these automakers have started to gain traction among Filipino customers with their feature-loaded and well-designed vehicles that manage to offer compelling price points.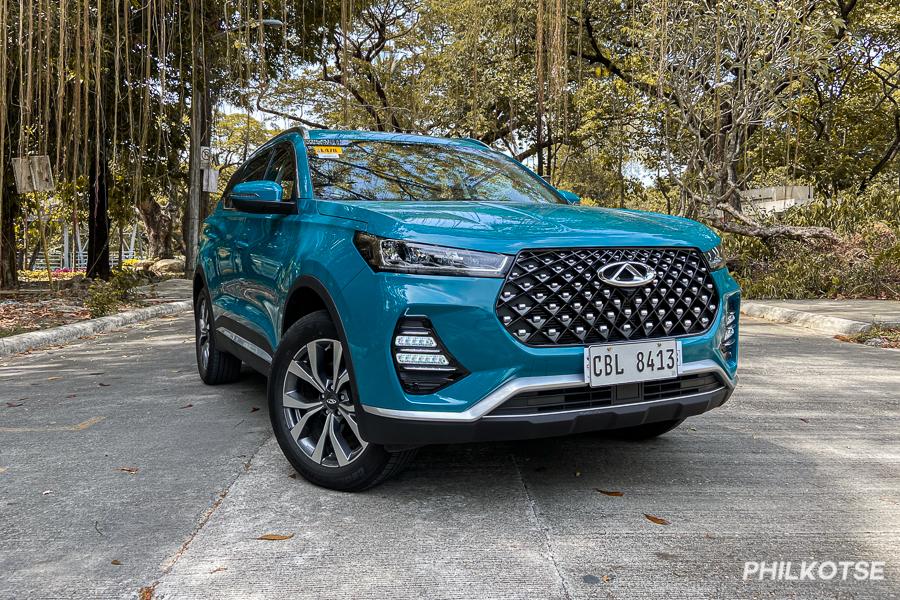 Chinese automakers are on the rise
That said, one can expect that it is only a matter of time before car brands from China start to become more competitive on a global scale. To help us keep track of the numbers, Motor1 reported the 2021 sales of nine Chinese automakers including their sales improvement over the previous year. To note, the following numbers exclude joint venture sales.
9. GAC Group
Last year, Guangzhou Automobile Group Co., Ltd. or GAC Group managed to sell 449,992 units through GAC, Aion, and Trumpchi. Aion is responsible for producing the group's electric vehicle (EV) offerings, while Trumpchi manufactures a wide array of vehicle types including sedans and SUVs. The company garnered a 15-percent improvement versus its 2020 sales.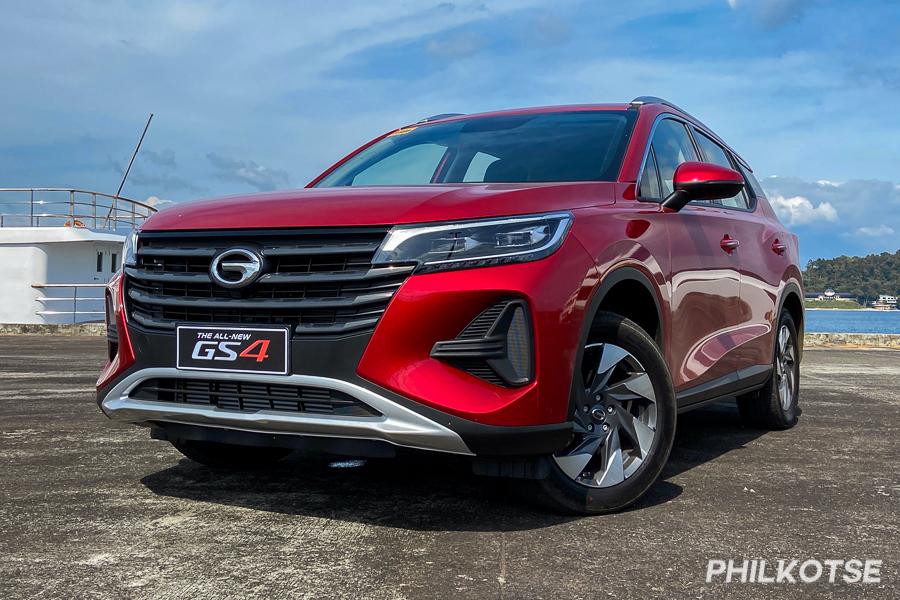 GAC GS4
In the Philippine market, the Chinese automaker is making its presence known by joining endurance races including the 2021 Kalayaan Cup 12-Hr Endurance Challenge with the GA4. It is also looking to expand its lineup with the EMPOW55 sports sedan, which was previewed at the recent 2022 Manila International Auto Show (MIAS).
8. BYD
With a sales improvement of a whopping 73 percent, Build Your Dreams or BYD sold 740,131 units in 2021. BYD manufactures different types of vehicles including trucks and forklifts. It even develops batteries that got automotive giant Toyota to use them for the Japanese marque's new EV sedan.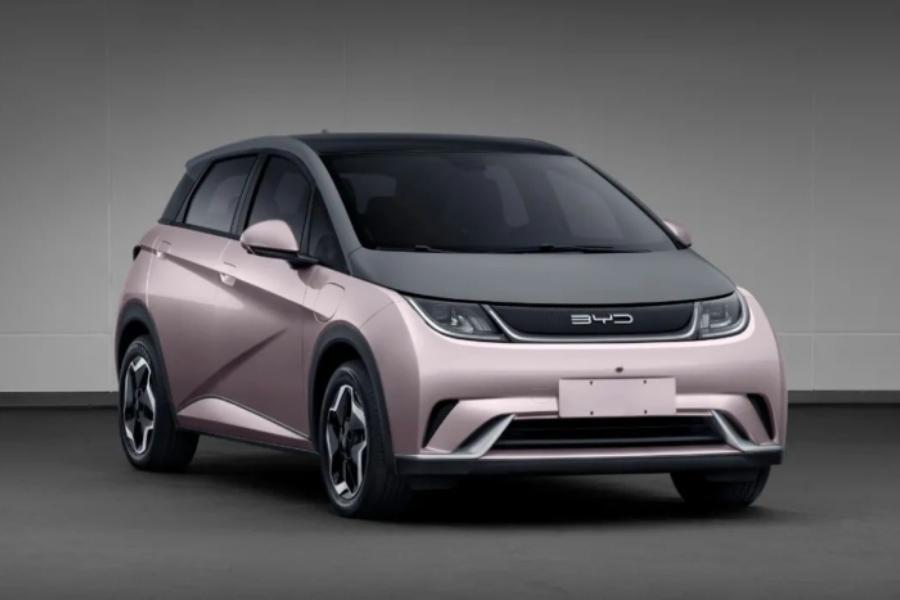 BYD Dolphin
BYD is a familiar brand name to Filipinos, probably due to the fact that it is the first to introduce an all-electric vehicle in our market with the E6 electric crossover. The automaker is also venturing into autonomous driving technology which can help its models keep up with other brands that have already ventured into that field.
7. Dongfeng
Chinese state-owned automaker Dongfeng posted 761,683 sold units last year, which is a 13-percent increase over the previous year. It currently ranks third in the 'Big Four' state-owned car manufacturers in China, with SAIC Motor in first, FAW Group in second, and Changan in fourth.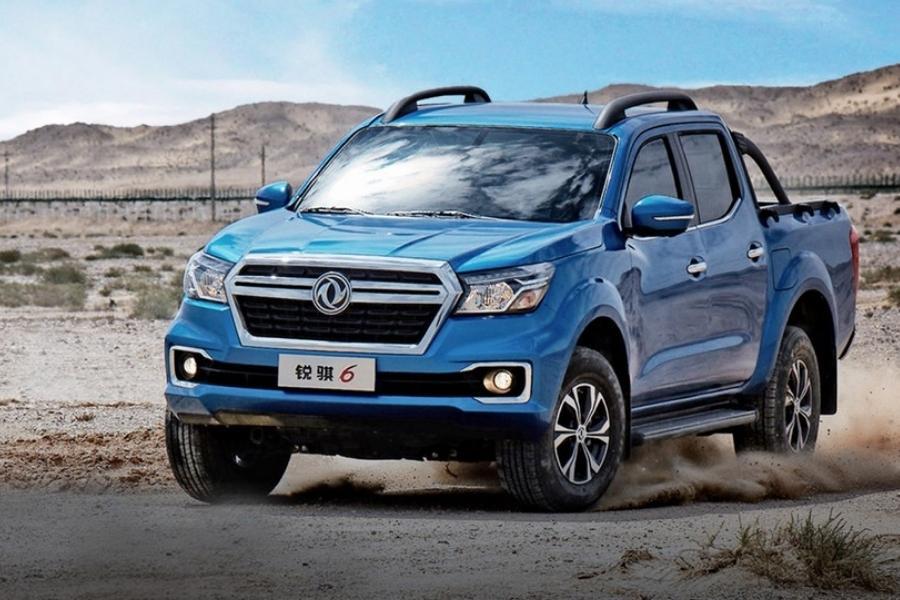 Dongfend Rich 6
A handful of brands are sitting under the Chinese car company, namely Aeolus, Fengdu, Forthing, Dongfeng, Venucia, and Voyah. One of the latest initiatives of Dongfeng is tapping into the all-electric pickup truck market with the Warrior M18 electric pickup. It will go up against the Hummer EV in China once it goes on sale next year.
6. FAW
As said earlier, FAW is one of the most significant automakers in China as it ranks second in the 'Big Four.' In terms of 2021 sales, FAW sold 809,660 units through its three brands, namely Jiefang, Bestune, and Hongqi. This translates to an 8-percent improvement as compared to its 2020 sales.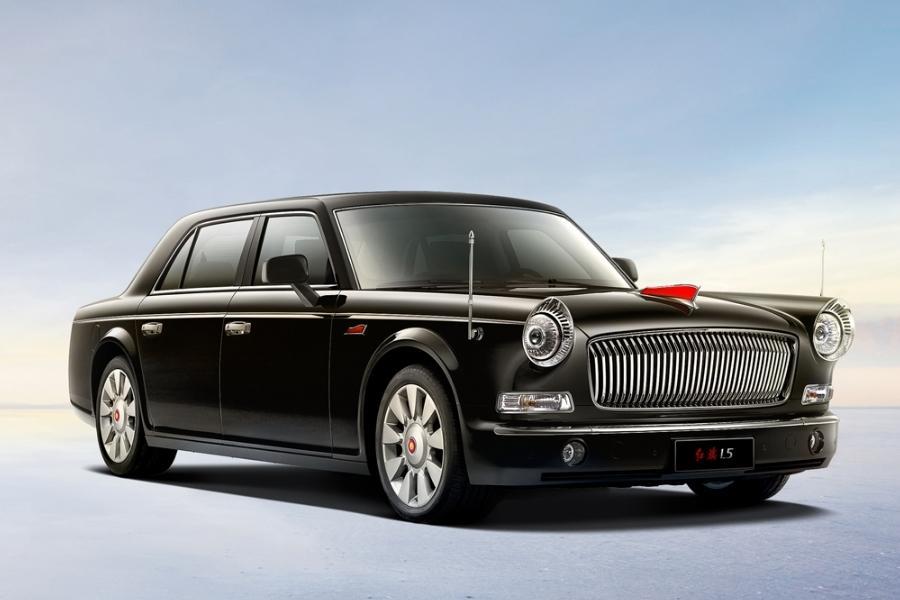 Hongqi L5
The Chinese automaker is competing at a high level through its joint ventures with renowned car companies including Toyota, General Motors, and Volkswagen Group. With these, the company is capable of producing passenger cars, Audi-branded models, and light-duty trucks, among others.
5. Chery Automobile
Ranking fifth on this list is Chery Automobile as it managed to sell 961,926 units last year through its Chery, Karry, Jetour, Exeed, and Cowin Auto badges. It boasts the second-highest sales improvement over 2020 just after BYD with a 32-percent increase.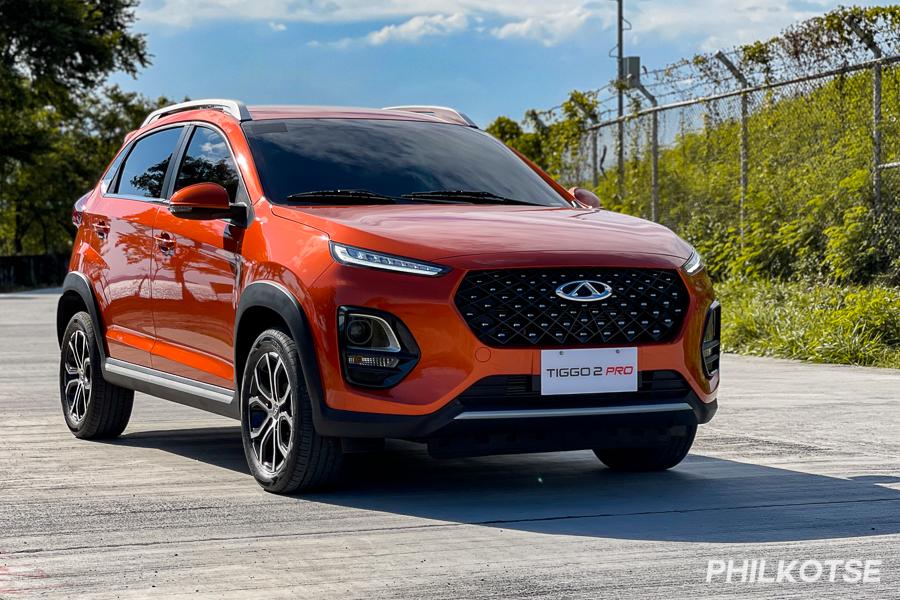 Chery Tiggo 2 Pro
Chery Automobile may be a relatively new contender as it was founded in 1997, but it is one of the more familiar Chinese automakers in the Philippines. Currently, Chery Auto Philippines is strategically competing in the local market with its Tiggo crossover lineup only which consists of the Tiggo 2 Pro, Tiggo 5x, Tiggo 7 Pro, and Tiggo 8 Pro.
4. SAIC Motor
SAIC Motor started to breach the 1-million sales range as it sold 1,106,876 units in 2021, which is a 22-percent increase over the previous year. It competes against the biggest automakers in the world such as General Motors and Ford Motor Company in terms of sales revenue.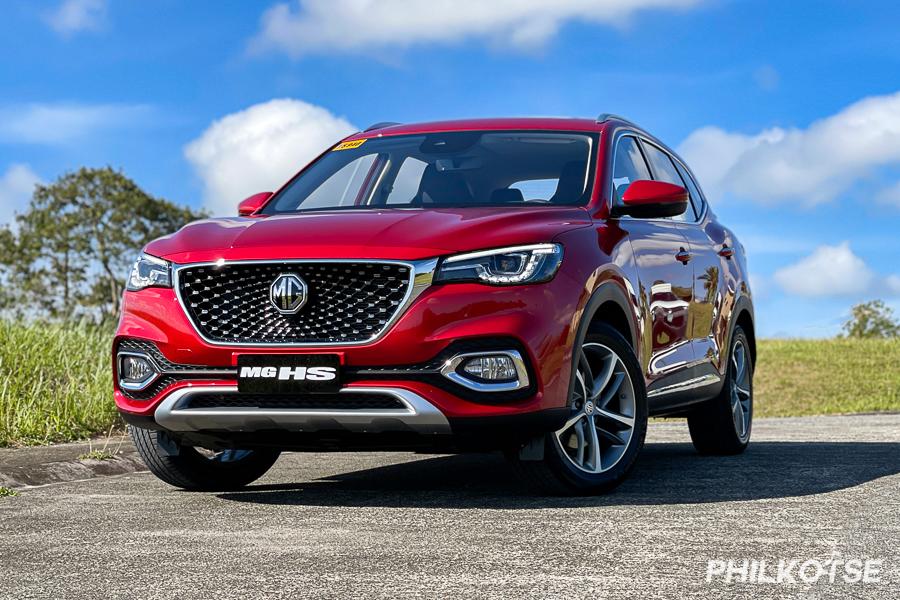 MG HS
Among the brands under SAIC Motor are MG (Morris Garages) and Maxus. Locally, MG Philippines is offering sedans and SUVs, with the HS compact crossover as the latest entry. Meanwhile, Maxus Philippines is looking to further strengthen the brand's presence by expanding its dealership network to 12 by the third quarter of this year.
3. Great Wall Motors
In 2021, Great Wall Motors (GMW) managed to sell 1,280,951 units. That's a 15-percent improvement in comparison to its 2020 sales. Although most of the said sales numbers were posted in China, the automaker has already set plans for global expansion.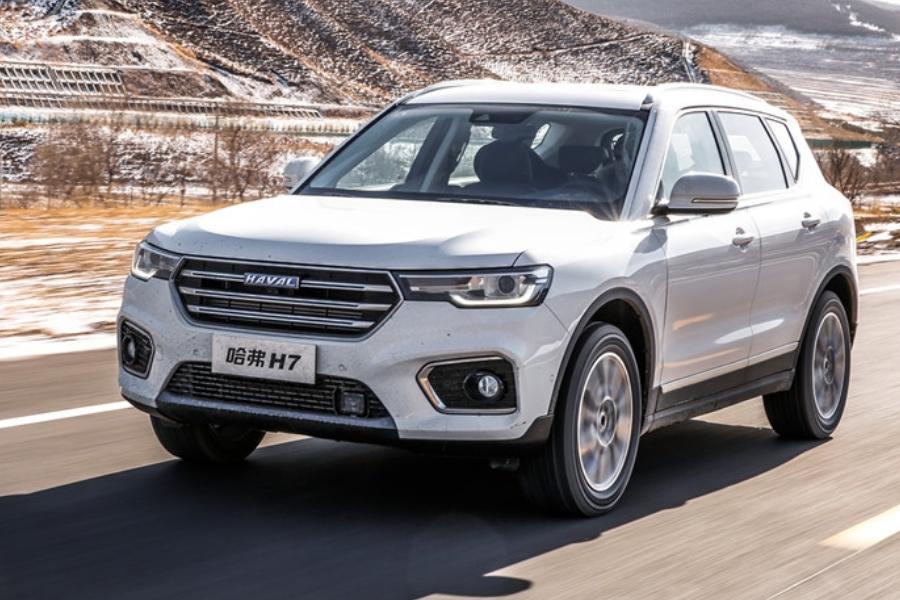 Haval H7
Included in the GWM's global expansion is the Philippines as it is looking to re-enter our market this year. The company already acquired a General Motors plant in Thailand in 2020, which will serve as the central hub for manufacturing vehicles bound for Southeast Asian countries and elsewhere in the region including Australia.
2. Geely Group
Geely Group is one of the Chinese automakers that is expected to emerge globally as it owns renowned brands such as Volvo Cars and Lotus, along with Proton and Lynk & Co. It sold 2,026,729 units last year, which translates to just a 2-percent increase in comparison to 2020.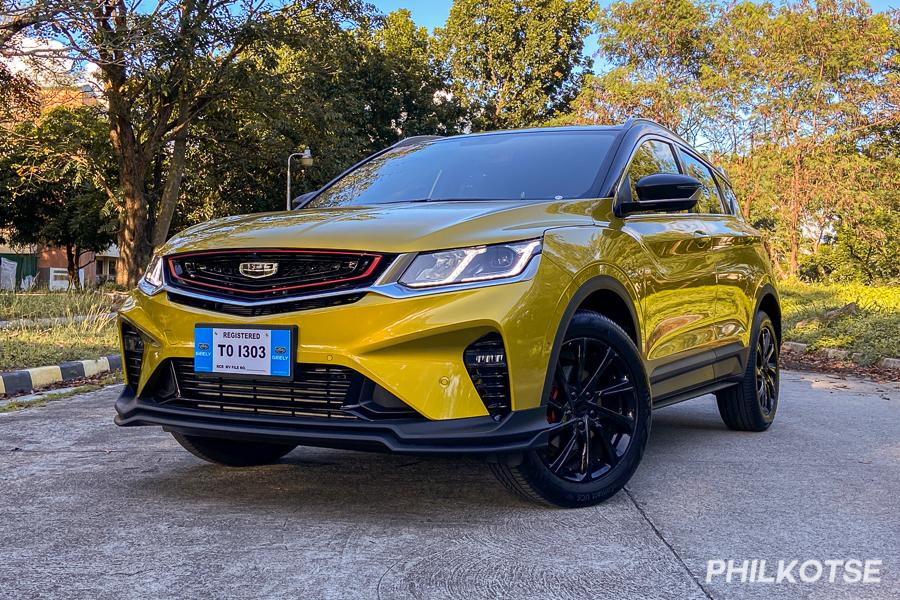 Geely Coolray
In the Philippines, Geely is showing excellent performance, finishing ninth overall in the sales ranking despite entering the market last 2019 only. The Geely Coolray has been doing wonders for the brand in terms of network expansion. It is currently joined by the Emgrand, Azkarra, and Okavango.
1. Changan Automobile
Topping this list is Changan Automobile, selling a staggering 2,300,530 units in 2021. This is a 15-percent increase in comparison to the company's 2020 sales. Changan Automobile produces mass-market vehicles under the Changan, Shenlan, Oshan, and Kaicene brands, and maintains joint ventures with Ford and Mazda.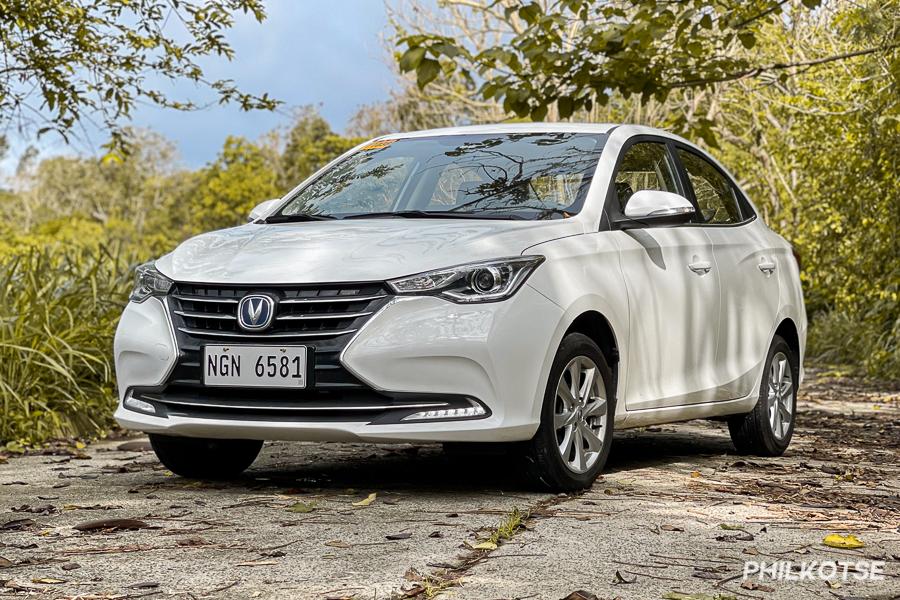 Changan Alsvin
It was in late 2020 when Changan reintroduced itself to the Philippine market with five car models. One of the models is the Changan Eado EV460 which is the brand's entry into the growing EV market. It is capable of a 400-km cruising range and a full charge time of just 30 minutes using a fast charger.
Get to know more about various automakers at Philkotse.com.
Know more about Chery Tiggo 2 Pro 2022

The Chery Tiggo 2 Pro is the latest crossover in Chery Philippine's lineup. Like the Tiggo 2, the Tiggo 2 Pro is a subcompact crossover that can seat up to five occupants. For the Philippine market, the sole variant of this model is the Tiggo 2 Pro 1.5 CVT and it has a price tag of Php 828,000.
Like the Tiggo 2, the Tiggo 2 Pro uses a 1.5-liter inline-4 gasoline engine. At the maximum, it can produce up to 108 horsepower and 140 Nm of torque. Of note, this new model uses a continuously variable transmission (CVT) instead of the four-speed automatic that the older Tiggo 2 uses.
Size-wise, the new Tiggo 2 Pro 4,200mm long, 1,760mm wide, and 1,570mm in height. It also has a wheelbase length of 2,555mm, and a curb weight of 1,260kg.
The Chery Tiggo 2 Pro competes against the likes of the Geely Coolray, Volkswagen T-Cross, MG ZS, Kia Stonic, Hyundai Venue, and many other subcompact crossover models.

Rex Sanchez
Author
Recent posts