With the launch of the BYD E6, BYD becomes the first carmaker to market a full EV in the Philippines.
BYD Philippines has recently announced that it will begin selling an all-in electric vehicle in the near future. The EV is a crossover dubbed the BYD E6 and gets 450 Nm of torque in maximum and a range of more than 300 km. Especially, thanks to the new tax reform, the full EVs don't have to be charged excise taxes. Therefore, the BYD E6 price in the Philippines will be more reasonable.
Walking around, the BYD E6 gets a sleek design featuring a specially designed grille, LED daytime running lamps, LED fog lamps and taillamps and stylish 17'' 7-spoke alloy wheels. It measures at 4560mm in length, 1822mm in width, 1645mm in height and gets a 2380 kg curb weight, 150mm ground clearance and a 2830mm wheelbase.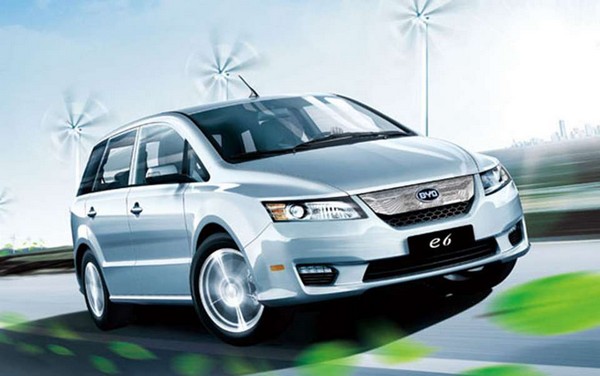 The BYD E6 gets a sleek design 
The BYD E6 is also combined with an iron-phosphate 61.4 kWh battery pack producing 118 ho and 450 Nm of torque, along with 140 km/h in top speed and 300 km in maximum range.
Due to the lack of EV infrastructure, BYD will advise clients on solutions for charging stations at home.
According to the latest car news, the BYD E6 price has yet to be unveiled at the moment.