No, Toyota did not rank number one this time.
The automotive industry is one of the most competitive industries in the world. With every small change in detail or an upgrade on a car, it can either make or break a company. For that, we've put up a ranking of the largest car companies in the world. 
Keep in mind that the ranking is based on their respective annual revenues in 2019.
10th largest companies in the world: Nissan ($104 billion)
In 1999, Nissan was facing a serious financial crisis – which prompted the Japanese company to join an alliance with Renault and had nearly 450,000 employees. The alliance consists of Renault, Nissan, Mitsubishi, Infiniti, Datsun, and many more.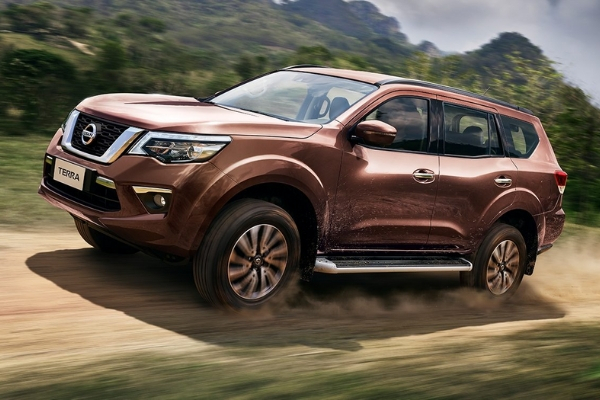 Nissan Terra, priced at Php 1.5 million
Nissan ranks third in car sales in the Philippines with 42,694 units sold in 2019 – that's 10% of the overall sales in the country. We could only hope for the Japanese automaker's future endeavor to blossom with Nissan Motor Co.'s new CEO, Makoto Uchida after he replaced Carlos Ghosn who got arrested for numerous controversies.
9th: BMW ($112 billion)
Germany is a country well-known for producing distinguished and high-quality cars. BMW is an epitome of this rightful claim. Some strong key points for BMW's worldwide success include its consistent aesthetic designs, powerful engines, and reliability. No wonder why the BMW M3 on the market is still relevant up to today's time.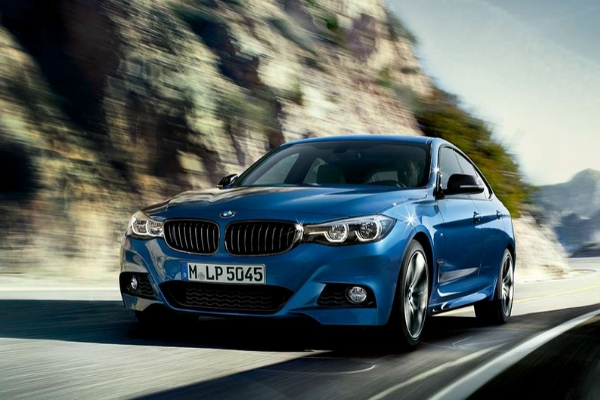 BMW 3 Series Gran Turismo
British automakers Rolls-Royce and Mini are both owned subsidiary by BMW. Despite owning a few car brands and having independence in the business world, the German company still managed to produce 2.5 million units in 2019.
>>> Related: Why car brands from Germany are respected as they are?
8th: Fiat Chrysler ($121 billion)
Fiat Chrysler Automotive is an Italian-American multinational corporation founded in 2014, merging Fiat and Chrysler into a new holding company. Its subsidiaries include Alfa Romeo, Fiat, Maserati, Dodge, and Jeep.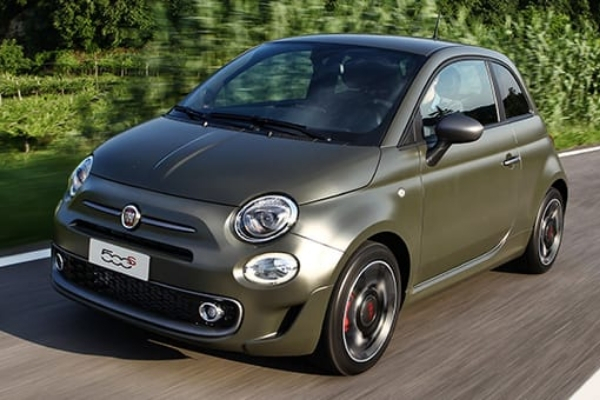 Fiat 500 Sport
The Italian-American company set out a 5-year plan that expects its sales to increase to seven million. The plan consists of its subsidiaries playing a specific role in the automotive market.
Alfa Romeo to compete with Mercedes-Benz, BMW, and Audi.
Chrysler to compete with Ford, Chevrolet, Toyota, and Volkswagen
Dodge to focus on the performance-enhancing of its vehicles.
Maserati to compete with high-luxury car brands like Bentley and Rolls-Royce.
>>> Related: An appreciation for car brand from Italy and their iconic models
7th: SAIC Motors ($135 billion)
SAIC Motor Corporation Limited (formerly Shanghai Automotive Industry Corporation) is a Chinese automotive manufacturing company headquartered in Shanghai, standing on the 7th place for the largest car companies in the world. Despite people's bad perception of Chinese vehicles, SAIC continued to strive – resulting in a $135 million revenue in 2019.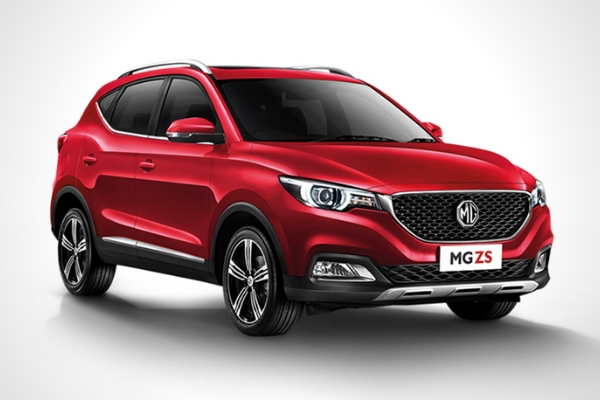 MG continues to contribute to SAIC Motors' success
With the help of its partners, General Motors and Volkswagen, SAIC has set up manufacturing plants in Thailand, India, and Indonesia. One of the main reasons why SAIC continues to impress is because of its major contributor, MG Brand. In 2019, more than 10,000 of MG's EZS were exported to Europe.
>>> Related: Car logos and names list & 15 FAQs about car logos
6th: General Motors ($137 billion)
GM is widely known as an American multinational corporation that manufactures vehicles and vehicle parts. GM's major automotive brands include Buick, Cadillac, Chevrolet, and GMC. General Motors was also part of the emergency financial rescue plan by U.S. President George Bush in 2008.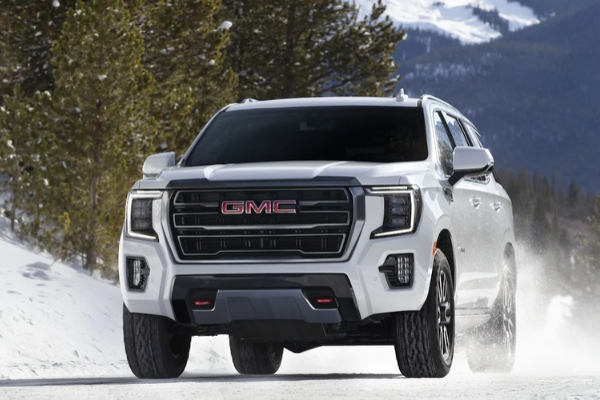 Redesigned GMC Yukon available in the U.S. summer 2020
With the challenge presented, GM returned to the stock market with one of the largest IPOs in U.S. history in 2010 and was crowned as the largest automaker in the world the following year. 2014 was a tough year for the American company, as it recalled 780,000 vehicles due to faulty ignitions. Unfortunately, this setback caused 124 people to lose their lives.
5th: Honda ($141 billion)
Fifth on the list of the largest car companies in the world is the Japanese automaker, Honda. The marque started to make a noise in the '50s, becoming the world's largest motorcycle manufacturer since 1959, reaching approximately 400 million units sold in 2019. Another milestone the Japanese automakers achieved was selling internal combustion engines, producing more than 14 million each year.
More than 70% of Honda's profit comes from the U.S. market, of course, with the help of Honda's well-known Civic that was first introduced in 1972.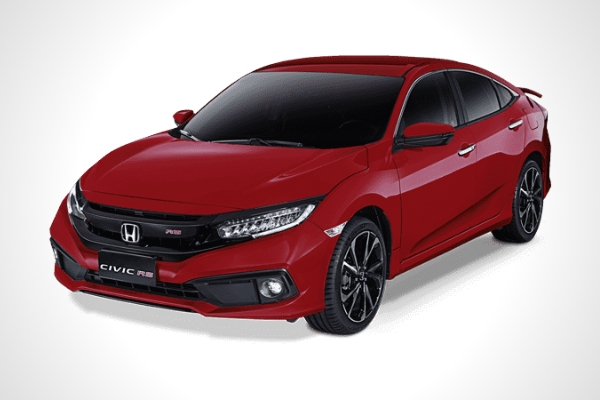 Honda Civic now on its 10th generation
Five ingredients of Honda's success that set the Japanese automaker from its competitors are focusing on localization, sticking to its status quo, relying less on robots, listening to its engineers, and focusing on factory flexibility.
4th: Ford Motor Company ($156 billion)
"I will build a motor car for the great multitude. It will be so low in price that no man will be unable to own one," said Henry Ford. With that being said, Ford's iconic car, the Ford Model T, was the first car to sell fifteen million units from 1908 to 1927. The ambitious man founded Ford Motor Co. in 1903. Since then, Ford has grown to become an American powerhouse in the automotive market.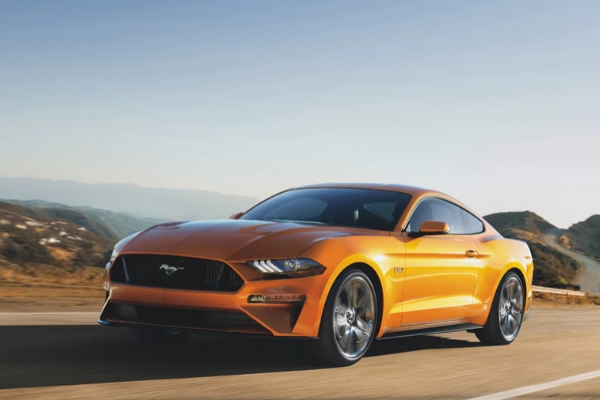 Ford Mustang took exception in Ford's primary focus in producing big cars only
In December 2008, U.S. President George Bush announced an emergency financial rescue plan for the American automaker – this was done in order to prevent the collapse of the company. Ford had shown continuous growth in its market. Today, Ford's primary focus is to sell pickup trucks, SUVs, and crossovers. 
3rd: Daimler AG ($187 billion)
Founded in 1926, Daimler AG (commonly known as Mercedes-Benz) continues to dominate in the auto industry with 3.3 million units sold and generated $187 billion in revenue in 2019. Some subsidiaries of Daimler AG include Daimler, Mitsubishi Fuso Truck and Bus Corporation, and Master Motors. In addition, Mercedes-Benz is a valuable division of Daimler AG.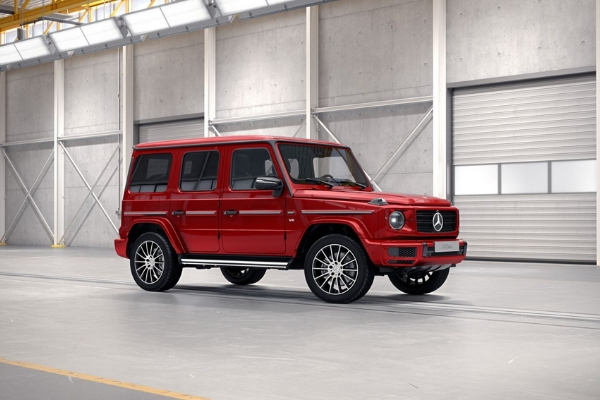 Mercedes-Benz G Wagon: Night Package 
Daimler AG said that they plan to grow in the automotive industry by implementing electric driving in all divisions, focusing even more on the experience for the customer, promoting autonomous driving, exploiting the significant potential of digitization, and many more.
2nd: Toyota Motor Corporation ($270 Billion)
Toyota has been around for more than 80 years and still continues to prevail in today's global market. The Japanese automaker is an absolute powerhouse here in the Philippines selling 161,385 units – that's 39% overall auto sales in the country.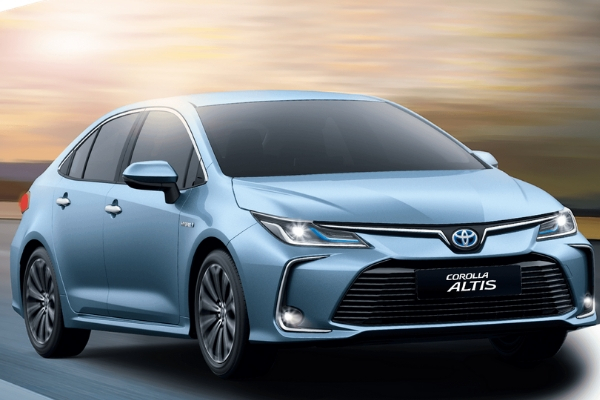 The car that put Toyota on the map
Easy, reliable, and functional – this is how many describe most Toyota cars. In November 1966, Toyota's most valuable possession, the Corolla, was first introduced. Little did Toyota know that this vehicle would be the best selling car with over 40 million units sold worldwide, surpassing the Volkswagen Beetle with over 21 million units.
>>> Related: The Top 5 greatest Toyota cars ever made!!!
The largest car companies in the world: Volkswagen Group ($282 Billion)
Ranking first on the list is the car company from Germany. Volkswagen Group is a German multinational automotive manufacturing company based in Wolfsburg, Lower Saxony, Germany. It is no surprise that the Volkswagen Groups has ranked number one thanks to its high profile subsidiaries.
Some of these subsidiaries include Audi, Ducati, Bentley, Lamborghini, Porsche, and many more. Volkswagen had overtaken Toyota in global sales in 2016, selling 10.3 million cars comparing to Toyota's car sale of 10.2 million.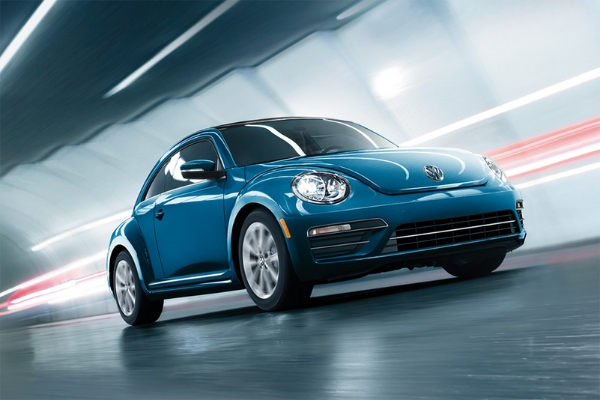 Volkswagen Beetle: Final Edition
Volkswagen's flagship marque, Volkswagen, has always been ranking high ever since the world war – this has been one of the many reasons why VW is so successful. Although the market for Volkswagen cars here in the Philippines seems to be on a low selling 550 units, it hasn't shown much effect in its global sales. A few of the iconic cars Volkswagen showcased were the Volkswagen Beetle and Volkswagen Golf.
Here at Philkotse.com, we value your interest in the auto industry. You can visit our website to find out more.


Rex Sanchez
Author