TMP lends several vehicles to frontline medical workers and relief efforts amidst the enhanced community quarantine.
Due to the spread of the highly infectious COVID-19 in the Philippines, an Enhanced Community Quarantine has been implemented by the government to stop its spread.
One guideline of the said quarantine is to temporarily suspend all operations of public transport. That includes the Metro Rail Transit and the Light Rail Transit, public buses, the Philippine National Railways, taxis, public utility jeepneys, tricycles, and transportation network vehicles services like Grab, as well as motorcycles taxis like Angkas.
This had the unintended effect of practically stranding thousands of crucial frontline workers including those working in the medical field. And, everyone knows that the country really needs them to get to their place of work right now due to the nature of this crisis.
Luckily, many have stepped up to lend their aid, and one of them is Toyota Motors Philippines (TMP).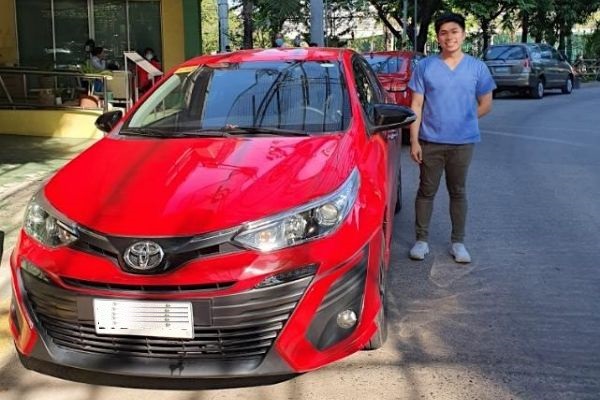 With Toyota's help, Medical staff will be able to get to their workplace fresh and ready to fight the COVID-19 outbreak
Toyota is committed to helping the fight against COVID-19
TMP, the largest motor vehicle maker in the country, has stated that it is committed to help combat the coronavirus. It's currently doing this by lending 47 units, which includes a combination of Toyota Vios, Rush, Hiace, Innova, Fortuner, and other models to local government units and hospitals during the enhanced community quarantine period.
Of course, the sanitation and health-related standard safety procedures are already in place for these said vehicles.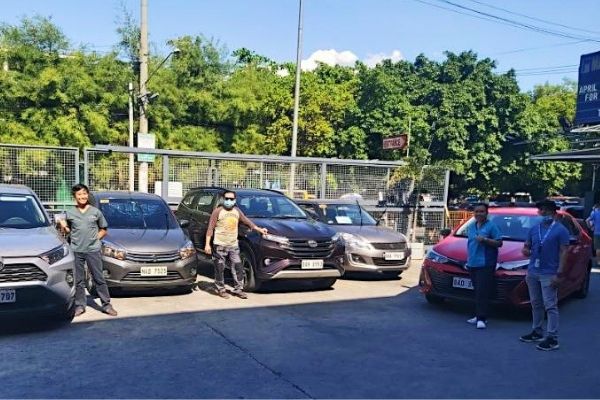 The list of units TMP lent is a very varied lineup
Here's a list of LGUs and hospitals to which TMP already lent the said units:
East Avenue Medical Center
Ospital ng Makati
Mary Johnston Hospital (Manila City)
Binangonan Lakeview Hospital
Unihealth Parañaque Hospital and Medical Center
City Government of Santa Rosa and the Santa Rosa Community Hospital
City of Manila/ Mayor Isko Moreno
Navotas City Disaster Risk Reduction and Management Office
TMP also is also currently working with other LGUs and hospitals besides those listed above.
How did TMP reach out to these institutions?
It was TMP itself who tried to connect to the LGUs who then coordinated the company with DRRMOs, city health offices, and hospital transport officers. Hospitals and doctors also reached out to the company when they heard about these efforts. As such, TMP was referred to more hospitals whose personnel were in dire need of transport.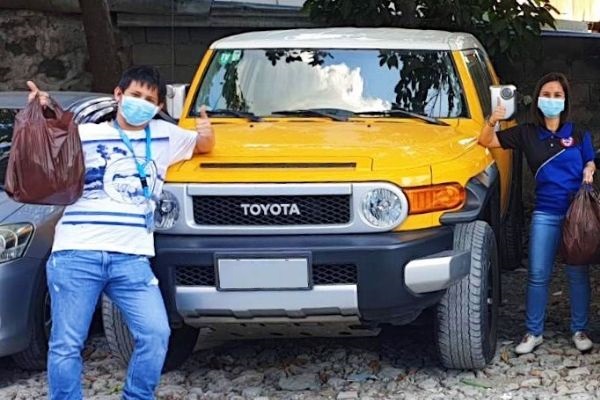 A Toyota FJ cruiser lent by TMP
For more good news, keep reading here on Philkotse.com.
Know more about Toyota

Toyota leads the local automobile industry, distributed by Toyota Motor Philippines. It has a staggering total of 73 dealerships all over the country. It has 27 dealerships in Luzon, 15 in the Visayas, 11 in Mindanao, and 20 in Metro Manila, including Lexus Manila, Inc. for its service centers and sales distribution. TMP has the most extensive car lineup in the country, with its current range consisting of 20 vehicles in total. See the latest price list of Toyota vehicles in the Philippines here.

Cesar G.B. Miguel
Author
Cesar is a graduate of AB English with previous experience working as a freelance writer for varied internet publications in-between his former stints in the Pharmaceutical Industry, and later as a First Aid Provider and Training Staff at the Iligan City Disaster Risk Reduction and Management Office.
Since childhood, Cesar has been keenly interested in cars. He has learned the ins and outs of these marvelous vehicles and is a competent amateur mechanic who is keen on sharing his knowledge.
Cesar is perceptive of car culture in general – not only in the Philippines but in global regard, as well. His knowledge ranges from the prevalent stories and trends among car enthusiasts around the world, to closely following the latest local and international developments in the automotive industry.
Recent posts