Here's a useful map showing the COVID-19 community quarantine checkpoints in Metro Manila.
As you very well may know, the national government has implemented the Enhanced Community Quarantine over the entirety of Luzon in order to curb the spread of COVID-19, a.k.a novel coronavirus.
To make sure that the aforementioned quarantine is effective, several COVID checkpoints in Metro Manila were placed. 
One unintended result of the checkpoints is traffic caused both by people on foot and by private vehicles since public transport services are already suspended. The congestion around these checkpoints inevitably caused crowding despite the Department of Health's call to heed social distancing.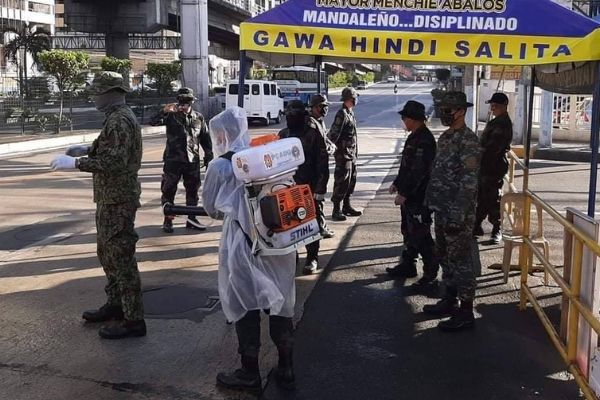 One of the many Metro Manila checkpoints during COVID-19. [Source: Philippine National Police]
Prof. Tiglao's Quarantine Checkpoint Map
In order to ease the congestion around these COVID checkpoints in Manila, Noriel Christopher Tiglao, a University of the Philippines Diliman professor who specializes in Spatial Information Management, Travel Demand Analysis, and Sustainable Transport Policy, created a map which shows the location of every single quarantine checkpoint in Manila.
Another academic, Mahar Lagmay, a geologist and the director of the Nationwide Operational Assessment of Hazards or Project Noah, then shared the said map on twitter. Here's a view of the said map;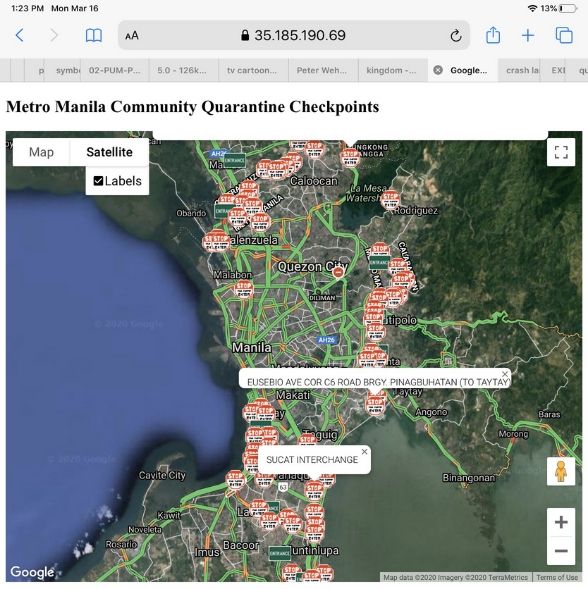 Metro Manila Quarantine checkpoint Map
If you want to view Professor Tiglao's map more closely, then visit https://www.safetravel.ph.
NOTE: The map is continuously updated, so the markers may not appear at times.
Apart from showing the quarantine checkpoints, the map is also linked to Google Traffic, which also enables a user to view the current traffic situation on the roads surrounding the checkpoints. Currently, however, the map only shows the quarantine checkpoints in Metro Manila.
As of March 25, 2020, there are already 552 confirmed COVID-19 cases in the Philippines with 20 cases already recovered, and 35 deaths.
Keep safe everyone and for more COVID-19 related traffic and travel news, keep yourself posted here on Philkotse.com.

Cesar G.B. Miguel
Author
Recent posts