It takes a miracle for a company to actually last more than a decade, especially automotive companies. Here is a list of 6 most iconic discontinued car brands that are now defunct and why they closed down.
Companies come and go all the time especially for car companies. Having a company last for even a few decades is a miracle in itself. Why do you think companies celebrate their decade milestones, much more their centennial celebrations?
We've seen a lot of car brands, many of them as iconic as the wheel itself shut their doors down for good.
If these car brands were so iconic or legendary as we say they are why then would they close shop? Is it possible for us to see a resurgence for these discontinued car companies in the future?
Today we'll be discussing some of the most memorable and classic car brands that we may never see again. What their impact on car culture is and their most popular car models! Let's check out with Philkotse.com
1. Discontinued car brands: Hummer
"Get in the chaappaaa!" ah yes, the Hummer. It was originally conceptualized for exclusive military use until that is, they showed it to Arnold Schwarzenegger. He was so enamored by its macho appeal that he forced AM General (The original manufacturer) to build him his own.
GM picked the project up and began building the Hummer H1, the more civilian H2, and more compact H3.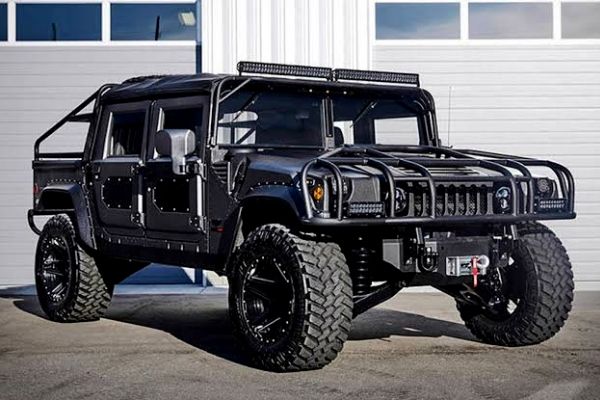 The Hummer H1 doesn't know the word compromise
Amid controversy and complaints from environmental activists for its blatant display of excess and decadence not to mention horrible fuel economy mileage and impact on the environment, it sold relatively alright in its own niche market.
GM had to cease all operations for Hummer in 2010 as part of an agreement with the US government to streamline operations in relation to the financial buy-out after the events of the US Financial Crisis in 2010.
>>> Related: What are the 10 most reliable car brands?
2. Discontinued car brands: DeLorean
Why there aren't any modern biopics for this company, I don't know. It was established in 1975 by the US car industry's golden boy John DeLorean. He was GM's youngest-ever CEO and was responsible for designing the iconic Pontiac GTO as well as other cars.
DeLorean Manufactured the DMC-12 and was one of the most exciting and anticipated cars of the 80s however was severely panned for its poor quality control, underpowered engine and stratospheric cost. Rubbing salt in the wound was John DeLorean's scandal with the FBI wherein he was caught in a sting making a drug-related deal.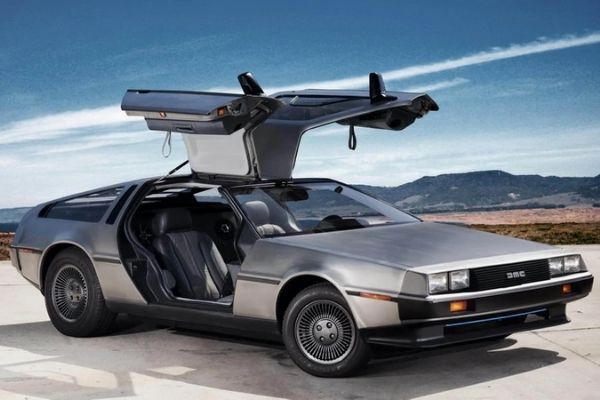 DeLoreans are unapologetically about style than substance
He was since acquitted but his reputation and company were in ruins and the company shut down in 1982 due to lack of funding. The car has now reached mythical status as it was featured in the hit Back to the Future movie franchise and is now one of the most sought after cars in the world.
>>> Learn more about other car models that were phased out in the Philippines: 
3. Discontinued car brands: Saturn
The third place in the discontinued car brands list is Saturn that also was a subsidiary of parent company General Motors but unlike its other sister companies it's corporate and design structure was different.
The ownership is shared by its employees and they enjoyed much more freedom in designing and engineering their vehicles. It was supposed to be marketed towards young, and hip customers and cash in on the import craze, do battle against the likes of Honda, Mitsubishi and Toyota.
Unfortunately, their sales figures were not enough to win over the hearts and minds of its young audience and they folded in the government-mandated restructuring package of 2010.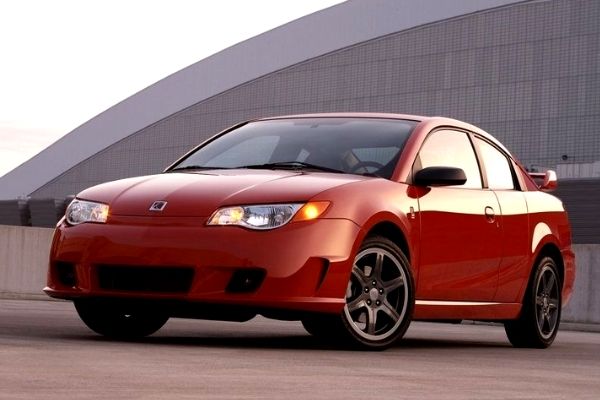 There is nothing bad about Saturn cars, there isn't anything exceptional either
The company never really had any memorable or iconic cars but the closest would be their longest-running model, the Saturn S-Series of compact sedans and coupes.
The model spanned 3 generations from 1990 to 2002 and went head to head with customer favorites, the Honda Civic and Toyota Corolla. They were unspectacular and didn't really stand out, which is a shame for a company that tried to be different but ultimately failed.
>>> Also check: Goodbye, Again? Chevrolet Camaro to be Discontinued by 2023
4. Discontinued car brands: American Motors Corporation
Early on, Ford, Chevrolet and sometimes, Dodge had to contend with another major car company, the American Motors Corporation or AMC. The brand, back in the 1950s was considered one of the biggest car manufacturers given that it was the result of the merger between Hudson Motor Company and the Nash-Kelvinator Corporation.
They were set to dominate the United States car market at the time but fell embarrassingly short as most of their cars put the focus on fuel efficiency and not outright practicality and performance.
Quality and workmanship were also suspect with their AMC Gremlin car model being the poster-boy for the term "lemon" which is a car that breaks down so often, it just isn't worth owning and better off junk.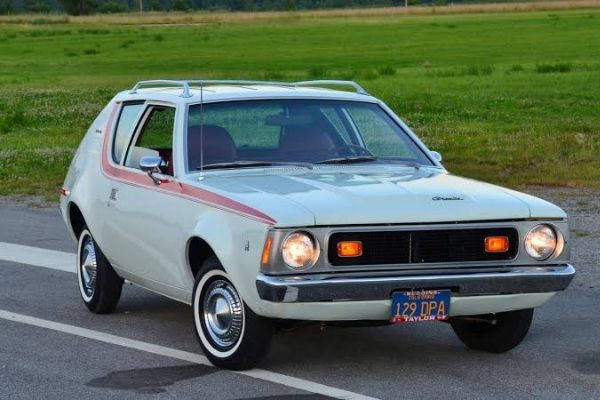 The less said about the AMC Gremlin, the better
Not everything was dark and glum for AMC though, they were the original manufacturers of Jeep and this product line was what kept the company afloat throughout the 70s. The Jeep brand was then picked up by rival company Chrysler for a pretty penny and before AMX closed shop in 1988.
>>> You might like to read: Mitsubishi Adventure: An adventure for all seasons
5. Discontinued car brands: Mercury
Mercury is a manufacturer of entry-level luxury vehicles under parent company Ford. It served to fill the market gap between the mass-marketed Ford vehicles and Luxury marque, Lincoln.
Its marketing and corporate hierarchy worked independently from the parent company, Ford and produced a lineup of properly luxurious models. You have the likes of the iconic Mercury Grand Marquis which ran on the Ford Panther platform, a modular chassis well renown for its adaptability and versatility for any of Ford's needs.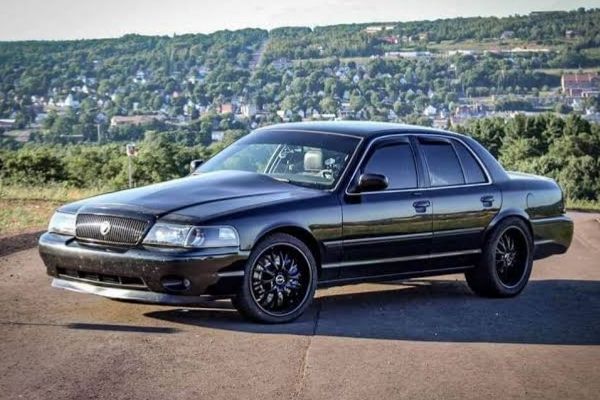 I admit that this is one of my childhood dream cars
Unfortunately, times have changed and big hulking luxury cars can no longer be profitable in a mass-market strategy. Ford already had its Lincoln company for this market which made the Mercury Brand redundant. The Mercury Marauder, though, will always be my favorite Panther bodied car ever.
>>> Related post: Brand consciousness: What different car brands are known for?
6. Discontinued car brands: Pontiac
Similar to Mercury bridging the gap between its mass-market cars and luxury line, General Motors has Pontiac. The brand is also listed as one of the most iconic discontinued car manufacturers with its muscle cars pony cars and even sports cars.
They were responsible for bringing into the world the Pontiac Firebird, the Thunderbird, Trans AM, GTO the Fiero, the Grand Am and many more. Their presence in motorsports is undeniable with the likes of their Trans Am and other cars tearing up the tracks with their stock cars.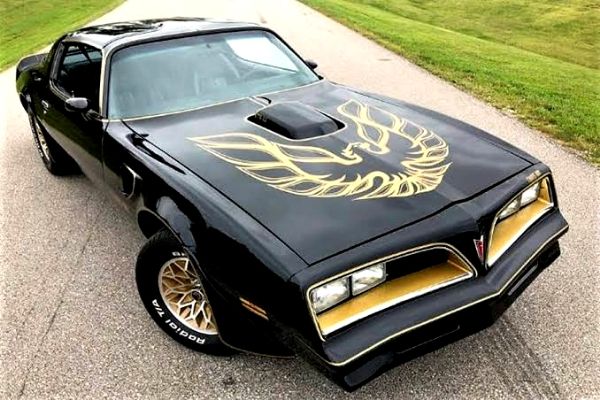 The only car brand I consider the wrongful victim of the 2010 Financial Crisis
The last of the great Pontiac Pony cars was the Pontiac GTO. The last generation was manufactured in Australia and was originally the Holden Monaro.
The spiritual successor to this car was the Chevrolet SS which in itself was a flop due to poor sales despite the overwhelmingly positive reception. It is because of these poor sales that General Motors has decided to include Pontiac in the list of companies they had to ask in order to receive government bailout money in 2010.
So there you have it folks, some of the most famous car companies that no longer exist. Do not lose hope however, car companies may fold their businesses but that does not mean they cannot come back! So let's keep our fingers crossed as hope springs eternal. 


Roy Robles
Author
Recent posts