The very popular Isuzu Crosswind will end production in 2017. Peep our list of 5 reasons why Filipino families love this drive.
Isuzu Philippines is one of the largest automotive companies in the Philippines. As per the recent report from the Chamber of Automotive Manufacturers of the Philippines, in the first five months of 2017, Toyota was the market leader with 43,67% market share while Isuzu was in fourth position with 7.02% share. When a car maker is getting very close to its ambition to be the number one automaker, it will always make every effort to meet customers' growing expectations, and improve its market standing.

Here is a matter of concern we would like to bring attention to: what is the reason behind the emerging success of Isuzu vehicles? It's a known fact that every car maker has some typical models that are most liked by the customers and Isuzu is not an exception. The short list of its hottest-sellers includes:
Philkotse has already published an article explaining
9 reasons why the Mu-X is one of the most favorite SUVs in the Philippines
 and an expert review for the D-Max. This time, we decided to do an in-depth article where you can find what impressed consumers the most about the Crosswind. Please note that, it isn't an all flowery documentation. In fact, we would like to put this matter in a fair point of view and give our readers a comprehensive review about this drive.
Let's analyze the Crosswind and find if the car truly deserves so much attention or it's just overrated by folks.
Why do we love Isuzu Crosswind?
 1. Low running costs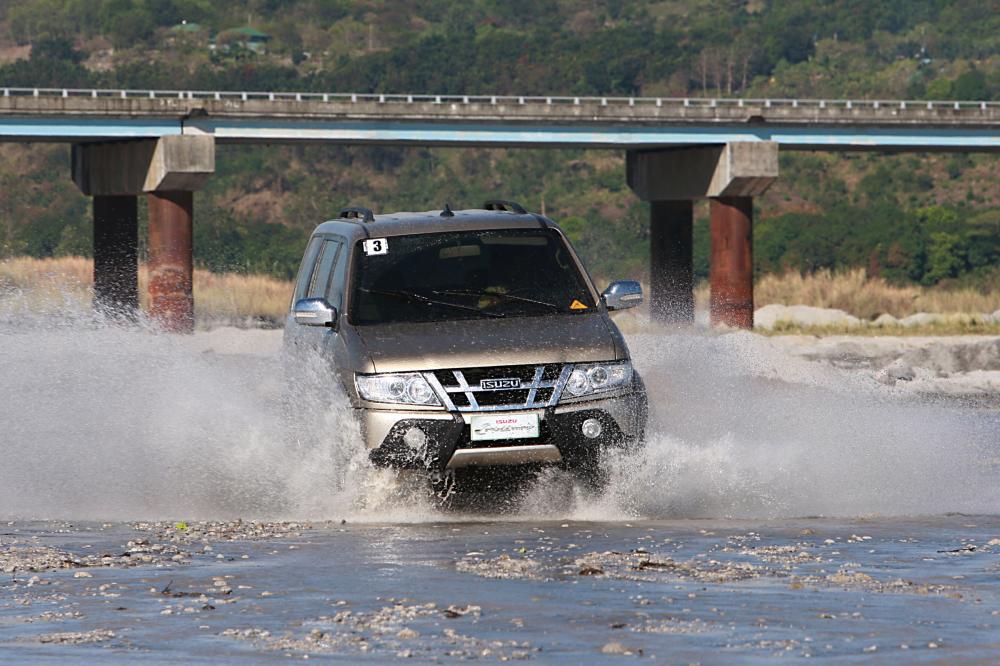 With many people, Isuzu Crosswind is nearly the only car they will purchase
Isuzu
is also one of the brands lived up to their claims of being reliable. Each and every Isuzu vehicle with Isuzu badge costs less to maintain. So, keep your Crosswind running great, lasting a long time and looking good would be the easiest thing ever, and this we can say by many consumer acquisition acquired over a long period of time. Crosswind owners have always benefited from the low running costs. Well, all thanks to Isuzu's widespread service network and a wide selection of genuine Isuzu parts readily available to be rapidly shipped to you at a reasonable price.  
With many people, Isuzu Crosswind is nearly the only car they will purchase. Many bought a 1984 Isuzu reaching 300,000 km (or even more) said that the car never need an engine rebuild. This is respectable as several American made vehicles can't claim that.
>>> Click here for simple yet useful maintenance tips for different parts of your beloved car
2. One of the best cars for resale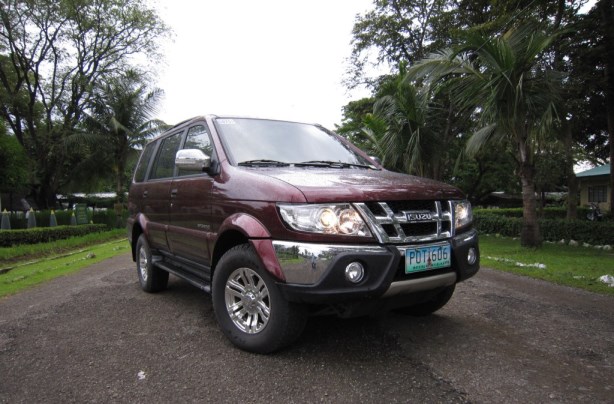 Isuzu Crosswind will still be among the best vehicles for resale
3. Fuel efficiency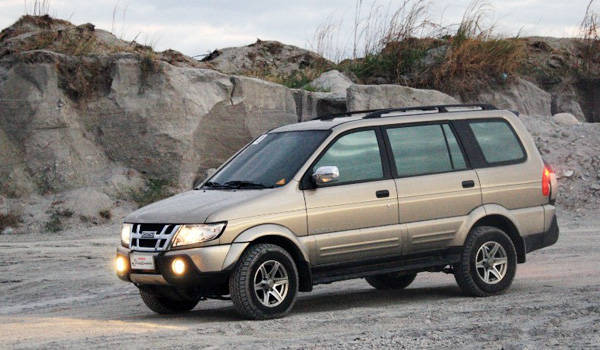 The Crosswind is one of the most fuel efficient car models that are currently marketed in the Philippines

GREAT fuel economy – the adjective is written in capital as we want you guys to know exactly the intensity of the matter. The Crosswind is one of the most fuel efficient car models that are currently marketed in the Philippines. It goes without saying that fuel efficiency is also among one of the most significant factors customers look for in a vehicle, especially for family, mid-size, subcompact vehicles. To elaborate the matter further, during the 2nd leg of the 2013 Isuzu Challenge, the Isuzu Crosswind XT registered a stunning average consumption of 17.42 km per liter.
 
4. Reliable car for long distance travels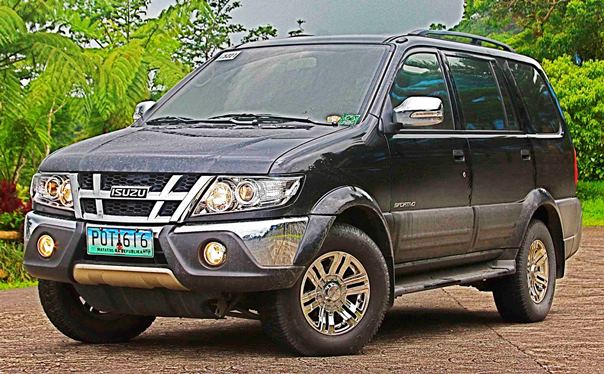 Isuzu Crosswind is great for week-long commercial purpose
Isuzu Crosswind is known for its versatility. Perhaps Isuzu always tries its best to seek more ways to make the Crosswind more Filipino-centric. The car is great for week-long commercial purpose, wherein you can move series of goods to or from the car without affecting its performance level. An all-time favorite, the Crosswind can be a great choice for small families with plenty of baggage and a reliable car for long distance travels.
>>> 
Discover the coolest ways to make your summer road trip better than most.
5. Hunky and masculine design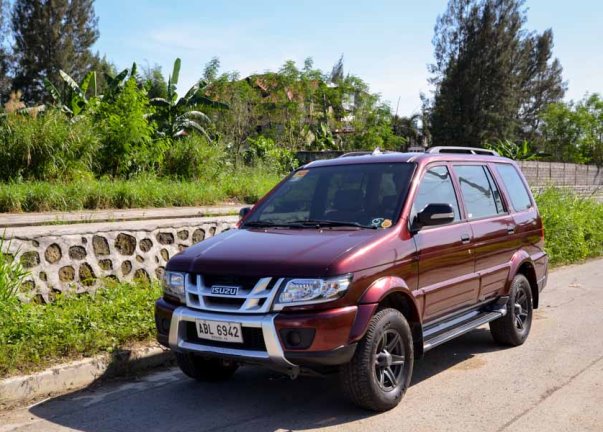 Hunky and masculine design

One of the key plus point of the Crosswind is its hunky, masculine design. So, if you desire to own a very strong player standing outside your house then the Crosswind is an attractive option for you. Its appearance is now upgraded and gets several pleasant things including:
 
 All-weather type fog lamps
Multi-reflector halogen lamp
Spare back door mounted tire
Shark fin antenna
Aluminum black side step board
Roof rails
Rear spoiler
If you are into this model, you can take a look at the used Isuzu Crosswind 2018 for sale sold at reasonable prices. 
Isuzu Crosswind & Mitsubishi Adventure: Which one do you prefer?
 


It is easy to see why the Crosswind and the Adventure are so popular
>>> The phaseout of Mitsubishi Adventure leaves behind a lasting legacy in Pinoy motoring. Read a review for this model from an Adventure owner at Philkotse.com
When it comes to commuters, few vehicles have the widespread fame that the two above enjoy. If you are driving around the Metro Manila, chances are you will come across one of these strong players somewhere along the way. These popular cars are used for a wide variety of purposes, from family transport to public transport (such as Uber/Grab car).  
It is easy to see why the two solid workhorses are so popular. Both can fit up to 9 passengers and carry bulk of items, they're available with diesel engine, and they have affordable prices for most car buyers. These two transport titans have been in the Philippines for well over a decade and their high reputation remains as strong as ever.  
People pit these drives in a head-to-head battle on paper to see which is the stronger player? For some quick self-eval, try checking out the table below:  
Which one would you prefer: Isuzu Crosswind or Mitsubishi Adventure?
The prospects of the Crosswind in the future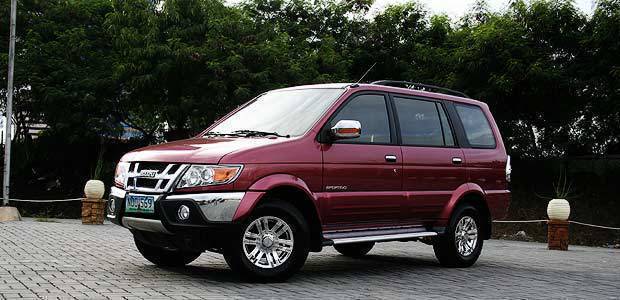 After 2018, there will no longer be any car like Crosswind, L300 and Adventure
What has been on the news is that the Philippines is finally shifting to the
Euro 4 emissions standard
. The environment is the problem, and the government wants to clean the air. Too bad the Isuzu Crosswind can't replace its engine with Euro 4.  
Putting an all-new engine is easy, but it's not just the engine. Isuzu said that if you want to put a Euro-4 compliant engine into the Crosswind, you have to change the brakes, the axle, the transmission and modify the engine and chassis, which is a whole complex system. Isuzu will discontinue the production of the Crosswind in the near future. When production stops, thousands of Crosswinds that are assembled in our country will be gone. A lot will be lost.  
Isuzu can no longer register Euro 2 cars after December 31, 2017. After 2018, there will no longer be any car like Crosswind, L300, and Adventure, while the 
Isuzu Sportivo X
will be discontinued as well. Do you think that this time is the final days of the multipurpose cars?
>>> Read more about Mitsubishi's plan to cease Adventure manufacturing and update Euro 4 compliant engine for L300
Final thoughts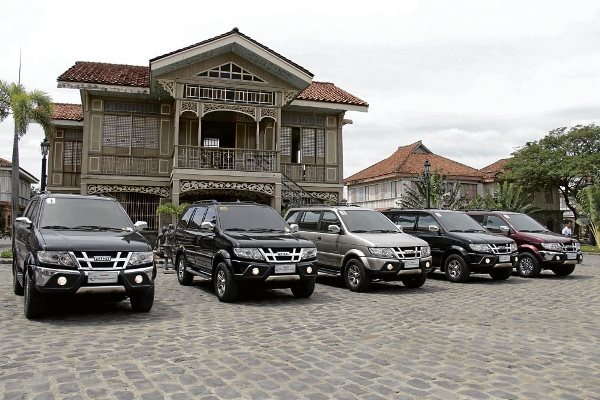 Isuzu Crosswind is one of the oldest running vehicles in our country
All in all, the aforementioned good things about the Crosswind clearly depict the reasons which make this absolutely practical and multi-utility drive so popular among Filipino families. Although some details are available only in the expensive variant but then with several standard amenities in hand, who cares for additional ones. The Crosswind's prices are also affordable and attractive. Isuzu always strive to give away many cool promotions and discounts which are considered the company's booster to improve the sales of this very solid workhorse.  
So why throw the Crosswind away? We all agree that the company should advance these legends in order to meet Euro 4 standard. Of course the old motors were gone but with a little of more work, everything is going to work fine. Many wonder what model Isuzu
will 
replace to the Crosswind while its direct rival – Mitsubishi already have a concept. However, from what we gather at the moment, this drive will not have a replacement.  
Isuzu Crosswind is one of the oldest running vehicles in our country. Time to go we will miss it. Fortunately, if you still want one, we have a selection of
Isuzu Crosswind 2019
for sale right here. 
>>> Click here to know whether it is possible to register your Euro 2 car in 2018 or not
See also:   

2017 Isuzu Crosswind Media Test Drive
>>> For latest market updates on facelifted cars, new debuts and sales reports from various automotive makers, please click here
Know more about Isuzu Crosswind 2023

The Isuzu Crosswind is a compact multi-purpose vehicle widely enjoyed due to its well-built body, overall versatility, and efficient engine. It features a classic exterior available in a five-door wagon and a two-door pickup truck. In other parts of the world, the legendary Japanese automaker offers the Isuzu Crosswind as a compact SUV and a compact pickup truck. In the Philippines, the Isuzu Crosswind is a popular people-carrier as it is built with a spacious cabin fitted with a generous number of safety and convenience amenities. You may choose from the Isuzu Crosswind Sportivo X AT, the Isuzu Crosswind Sportivo X MT, the Isuzu Crosswind XUV AT, the Isuzu Crosswind XT MT, the Isuzu Crosswind XL MT, and the Isuzu Crosswind XS MT. It comes in Cosmic Black, Gray, Red, Splash White, and Beige. In 2018, Isuzu launched the mu-X RZ4E variants to stand as the spiritual successor to the Crosswind as an affordable family vehicle.
Another variant of Isuzu Crosswind called Isuzu Sportivo was also discontinued. You could still find old Isuzu Sportivo for sale here.
Recent posts