After two decades, the Mitsubishi Adventure bids goodbye to the Philippine market. Between its virtues and its faults, for its ardent fans, it leaves behind a lasting legacy in Pinoy motoring.
How the Mitsubishi Adventure became an iconic nameplate?
Archaic. Crude. Dependable. Bulletproof. The
Mitsubishi Adventure
is a lot of things, depending on who you ask. But its existence, in part, reflects the Filipino psyche: resilience, reliability, and the readiness to make the most out of so little. With over 100,000 units sold as of April 2014, its ubiquity is readily evident on Philippine roads, whether as family cars, business workhorses, public transport or government vehicles. It still placed among CAMPI's 10 Best-selling Nameplates as of February 2017, testament to its enduring popularity among budget-conscious buyers.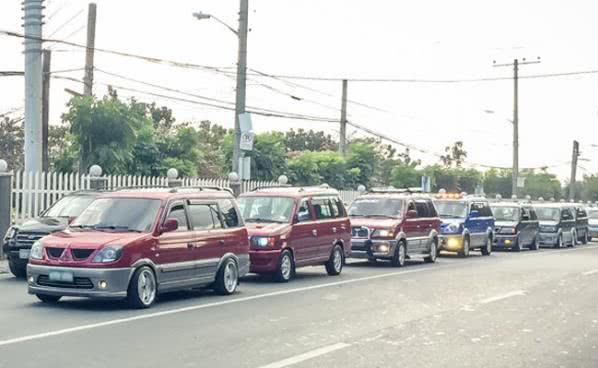 The Adventure was first launched in 1997
 
The Adventure was first launched in 1997, bearing design cues that were similar to Mitsubishi's Gen 2 Pajero SUV. The new wagon was just as boxy, yet more utilitarian in its approach; rear-wheel drive, a 5-speed manual gearbox, lower ground clearance, and a decade-old 2.5L 4D56 powerplant that was famously used (in turbocharged form) on the first generation Pajero.
 
A gasoline variant powered by the Mitsubishi fifth-gen Galant's 2.0L 4G63 and an automatic transmission were offered for a time, but it was the thriftier oil burner that eventually prevailed in the market, an indication of the car's fuel-conscious middle income buyers.
>>> Related: Here on Philkotse, we have lots of Mitsubishi Adventure and other used cars for sale in Santa Rosa Nueva Ecijaat a reasonable price, check it out!
 
As the last remaining holdout from the models of the previous century that gave birth to the AUV (Asian Utility Vehicle) class, the Adventure has outlasted its batchmates; Toyota's Tamaraw FX became the Revo and eventually evolved into the more refined Innova, while Isuzu's Hi-Lander subsequently bulked up into the sub-SUV Crosswind, coining the term XUV (Crossover Utility Vehicle).
 
Through it all, the Adventure remained largely unchanged in terms of size and mechanics, sticking to mostly cosmetic revisions in order to keep costs down. Two of its distinct advantages, however, lay in its car-like layout and relatively silent operation. For instance, the Adventure used a conventional floor-mounted handbrake compared to the pull-twist contraption under the dash on the Tamaraw FX. The 4D56 diesel was quieter during idle than any Isuzu, and the Adventure's gearshift had relatively shorter throws, which was a blessing on long drives.
Two distinct advantages of the Adventure lay in its car-like layout and relatively silent operation
As a commuter, I wasn't short on experiences riding the Adventure, since it was pretty much everywhere on the streets. By that standard, the Adventure was a stellar performer, for what better way to demonstrate a vehicle's reliability than to have it filled with passengers, and brave Philippine traffic conditions night and day? Despite the Adventure's size, I've always been in awe at how public drivers effortlessly gun and maneuver it on the road with ease, almost as if they were driving something considerably smaller, lighter and more agile.  
From my in-laws' Tundra Green 2000 model GLX named "Pogi"…
My in-laws had an Adventure unit of their own, a Tundra Green 2000 model GLX variant. Power steering and power-assisted front brakes were what passed for luxury at the time, the windows and side mirrors had to be adjusted manually, and it only had a 1-DIN Fujitsu cassette head unit.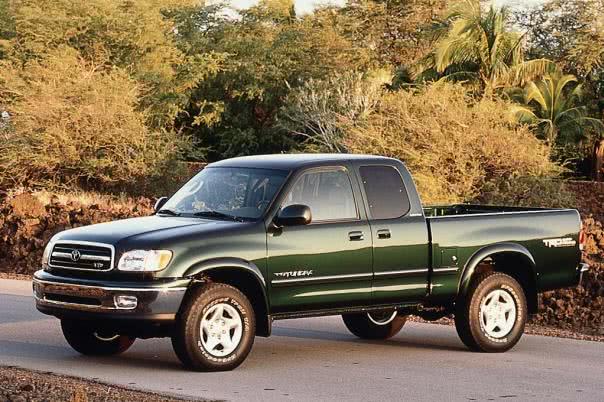 What the Tundra Green lacked in terms of features, it made up for in price, leaving enough change to accessorize
But what the car lacked in terms of features, it made up for in price, leaving enough change to accessorize. The stock 14-inch alloys were traded in for aftermarket ones, housed under added fender flares to make the car look beefier. Side and rear stepboards were attached to aid in ingress and egress. An extended bumper in front sported integrated foglights, while the roofline terminated in a new rear spoiler. Window visors all around helped keep both sun and rain out, with an extra mirror attached to the rear hatch to aid in reversing, way before rear parking cameras were the norm.  
>>> Mitsubishi Adventure 2017 Review: Price in the Philippines, Specs, Interior, Exterior & More
All dressed up as such, the car was christened "Pogi" (handsome), but its merits went far beyond its looks. It withstood yearly jaunts to Bicol, the occasional drives to Subic, and everything in between. It carried nearly a dozen people, or the equivalent weight in cargo, with nary a complaint. Pogi even endured my early efforts at driving (going half a kilometer with the handbrake still engaged, and almost running over a cow in the middle of the road).  
…To "Macho" – my own Adventure GLS Sport
It was more than enough to convince me to get my own Adventure unit after getting married in 2004, a brown GLS Sport we nicknamed Macho.  
Exterior and interior
Being a newer release, Macho sported the facelifted "bug-eye" headlights and gaping grille which gave the car an angry face, in contrast with Pogi's calm fascia. It offered slightly more toys, with power windows, power side mirrors, standard foglights and a Kenwood in-dash radio/CD player. A top-lifting rear hatch allowed for loading bulkier items such as stacked boxes with ease.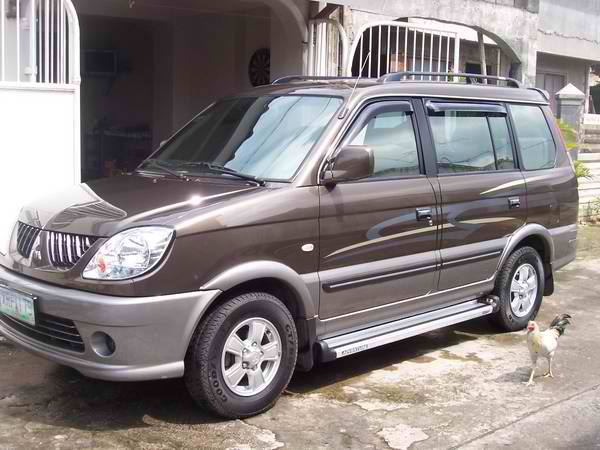 Real picture of my own Adventure bought in 2004, a brown GLS Sport nicknamed "Macho"
The tradeoff was in seating capacity; where previous models came with side-facing third row benches that could seat four people in total, ours came with front-facing jump seats good for only two passengers at the back.  
It wasn't without its kinks, of course. Faux-wood inserts in the interior were hardly convincing in terms of aesthetics. A turning radius of 5.2 meters made maneuvering in tight spaces a bit difficult. No ISOFix anchors meant it was a struggle fastening baby seats. For models with side-facing rear benches, passengers would be squeezed at an odd angle against the D-pillar, making extended trips somewhat uncomfortable. As the leaf spring suspension on newer variants was tuned for comfort, the rear would almost always dip under full load. And the indirect-injection SOHC diesel powerplant definitely won't win any speed records.       
Operation
Through the years, Macho proved its worth, and how. Its main duty was as our daily driver, traversing the 40-kilometer daily drive from home to the office and back (the fact that we live in a hilly area influenced the decision to get the more frugal and torque diesel variant). When we needed to occasionally transport home appliances, the wagon readily obliged. Fuel consumption was pretty good, as I managed to squeeze in 11 to 12.5 km/liter between fuel stops in combined city and highway driving.  
Still, it was reliable whatever the weather brought down, as I was usually confident enough to drive it through flooded streets where compact cars feared to tread. The wagon was versatile and mechanically uncomplicated: no engine electronics to foul up, and a live rear axle meant only the front wheels needed alignment checks. Mechanics were very much familiar with the 4D56, assuring maintenance wherever one requires it. Both genuine and aftermarket parts were easy to come by, as the Adventure shared components with another Mitsubishi stablemate, the L300. And the engine was very hardy, able to run on a range of fuels from name-brand regular crude to biodiesel from independent oil players.  
Throughout ten years of ownership, I've had to replace the clutch and a handbrake cable only once. I was largely satisfied with its stock form with no need for modifications, except for a rocker switch near the steering column that allowed me to alternate between the stock horn and a much louder Stebel Nautilus unit I had installed. I was convinced that I wouldn't need anything else in a car.   
Some defects
However, Macho eventually started to show its age, not the least of which due to increasing advances in automotive technology.  
More powerful and efficient common-rail diesel engines left the 4D56 in the dust, as well as making it more vulnerable to stricter emissions standards. For a people carrier, the Adventure's stark lack of safety features was increasingly worrisome, relying exclusively on front seatbelts, second-row lapbelts and side-impact beams. I've had to replace the car alarm as well as a burned-out motor on the driver side power window.  
My biggest issue was with the engine's timing belt, requiring periodic replacement which consequently added to the cost of ownership; I've had to replace it thrice in keeping with the manufacturer's recommendations, but with other engines using more durable timing chains and timing gears, it was an expense I could do without. The most significant problem was when the engine had to be recalibrated after losing power one day. All things considered, it was time for Macho to go, after ten years.  
It wasn't an easy decision to make. Macho had been an indispensable part of the family, ferrying relatives, friends and cargo on countless trips within the city and out of town. It had saved me from being swept away by raging floodwaters that had completely engulfed the hood, braving the deluge on sheer grit while I prayed that the engine wouldn't stall midway. It ferried my pregnant wife to the hospital twice, and safely brought home two newborn daughters. Even when my in-laws had put their
Mitsubishi Adventure for sale
and upgraded to a Montero Sport, we held on to Macho, even as we were searching for a suitable replacement.  
Mitsubishi Adventure vs. Mitsubishi Mirage G4
 
Eventually, we settled on a Mitsubishi Mirage G4: dual airbags, anti-lock brakes, seatbelts all around, and a rigid RISE body cell structure. It looked safer than the Adventure, and was more fuel-efficient thanks to a 1.2L MIVEC gasoline engine with a timing chain (one less item on the maintenance list), apart from the more aerodynamic design. It carried less people though, and it could only handle light floods. Front-wheel drive would mean spending for four-wheel alignment.
>>> Related: Mitsubishi Mirage G4 for sale on Philkotse.com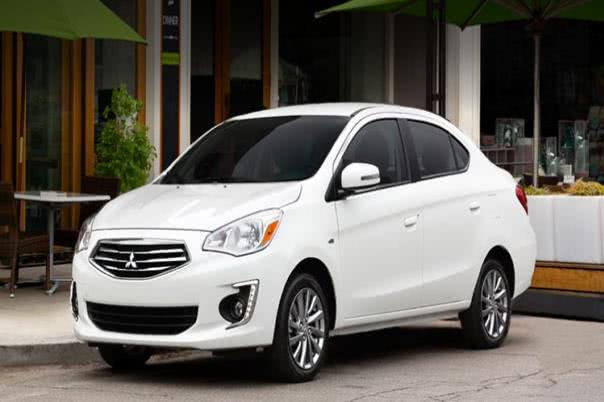 The Mirage looked safer than the Adventure, and was more fuel-efficient but carried less people, and it could only handle light floods
But the generous interior space made up for it somehow, belying its small exterior size. And a 2-DIN touchscreen interface with navigation meant I wouldn't have to memorize a map anymore, although the latest Adventure units do offer a similar in-dash system.  
>>> Click here to read expert review on the Mitsubishi Mirage G4
Phaseout of "Macho" – The end of an era
And so the day came for Macho to change hands. We washed the car for the last time, an unusually emotional exercise this time around. The wife couldn't hold back her tears, and I was a bit wistful at the thought of letting go. But we both agreed it was for the best, given that we had already doubled the expected five-year ownership of a typical car.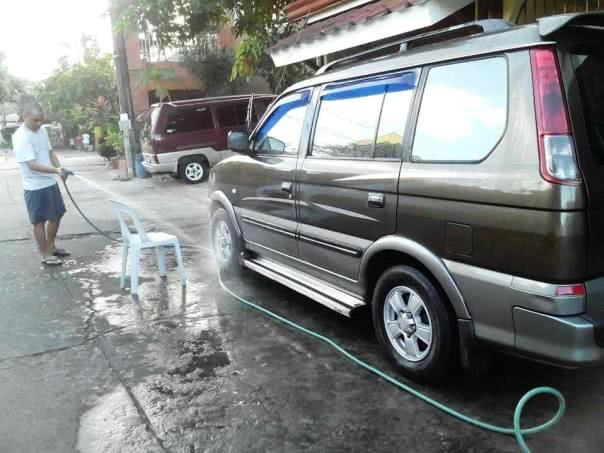 I was washing Macho for the last time before handing it to its new owner
Still, it's never easy to part ways with your first ride. I did take a little comfort at the new owner marveling at how well the car was maintained, despite what it had to endure during the last ten years. Even the original seat fabric was preserved, thanks to aftermarket leather seat covers we put in. Occasionally we would come across Macho on the road, and the sight would invariably bring a smile to our faces.  
With a host of offerings from manufacturers across the MPV/AUV segment, something told me that the days of the Adventure as a whole were numbered. There were no real updates coming from Taiwan, where the Adventure originated as the Freeca, and its competitors were relentless in their offerings, chief of which was Toyota's Innova.  
My suspicions were confirmed when
Mitsubishi Motors Philippines Corporation
officially announced that the Adventure, along with the L300, would no longer be marketed beginning next year. Not because of reduced demand, but because they could no longer keep up with increasingly strict emissions rules; engines capable of Euro-4 compliant fuels will be mandated from 2018, while the Adventure can only use Euro-2 compliant fuel. Consequently, there isn't a newly made
Mitsubishi Adventure 2018 for sale
for you to find.   
>>> If you are wondering about you can still register your Euro 2 car in 2018 or not, read our full article to find out
It's the end of an era, then. Some would say it had been a long time coming for the Adventure, with its competitors coming up with increasingly sophisticated offerings. Others believe it had come too soon, as the Adventure remains one of the top choices among buyers looking for a vehicle versatile enough to assume multiple roles, and entails minimal upkeep. However you look at it, the Adventure will always represent a glowing chapter in Philippine motoring, and one can only hope that the model that replaces it will build on the gains it has achieved among its loyal fans.
Know more about Mitsubishi Adventure 2022

The Mitsubishi Adventure is a compact multi-purpose vehicle specifically offered and designed for Asian consumers. It features a durable two-toned exterior detailed with a semi-elongated fascia and a subtly-designed rear. Inside, it offers a comfortable and spacious cabin fitted with a generous number of driving and passenger amenities. Whether you're driving in the smooth streets of the city or cruising challenging rural roads, expect reliable performance from this well-received and versatile people carrier. In the Philippines, the Mitsubishi Adventure is offered in the following variants: the Mitsubishi Adventure GX, the Mitsubishi Adventure GLX, the Mitsubishi Adventure GLS Sport, and the Mitsubishi Adventure Super Sport. It is available in Black, White, and Orange. The Mitsubishi Xpander serves as the current spiritual successor of the Adventure AUV, picking up from its popularity while offering a more modern cabin and feature-set.

Joseph Paolo Estabillo
Author