In this article...
1. Suzuki XL7 vs Mitsubishi Xpander Cross: Specsheet comparison

Dimensions

Interior

Engine and Performance

Safety Equipment

Price

Conclusion
1. Suzuki XL7 vs Mitsubishi Xpander Cross: Specsheet comparison
If you're a keen-eyed car enthusiast, surely you've noticed that more and more car companies have been releasing new SUV-like versions of their MPVs. These look awesome, and of course, many are attracted to their macho designs.
There's the Honda BRV, the one that started this trend and the Toyota Rush, which is essentially a beefier Avanza.
Recently, both Mitsubishi and Suzuki have also launched their own equivalents here in the Philippines. Suzuki has the XL7, which is based on the popular Suzuki Ertiga, while Mitsubishi launched the 2020 Xpander Cross.
2020 Suzuki XL7 vs Xpander Cross: What's your choice?
Now both the 2020 Suzuki XL7 and the Mitsubishi Xpander Cross were just launched this month and as a result, many people, including us, can't help but compare these two against each other.
As such, here's our spec sheet comparison of the all-new, 2020 Mitsubishi Xpander Cross and Suzuki XL7.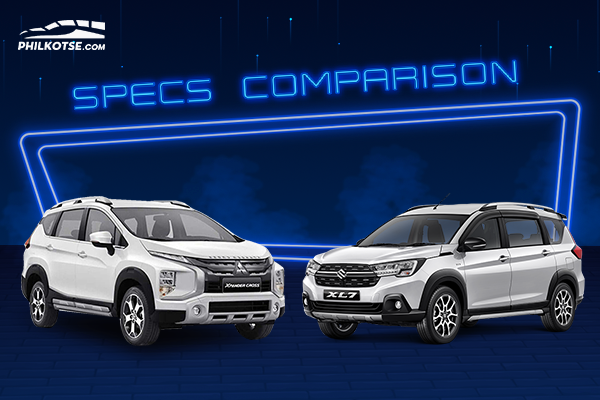 Let's compare these two's specs, shall we?
>>> Related: Which Mitsubishi Xpander should you buy? [Philkotse Guide]
2. Suzuki XL7 vs Mitsubishi Xpander Cross: Dimensions
If you park the XL7 and Xpander Cross side by side, you'll notice that the latter is definitely larger. The XL7's dimensions measure at 4,450mm long, 1,775mm wide, and 1,710mm in height, while the Xpander Cross is at 4,500mm in length, is 1,800mm wide, and 1,750mm in height.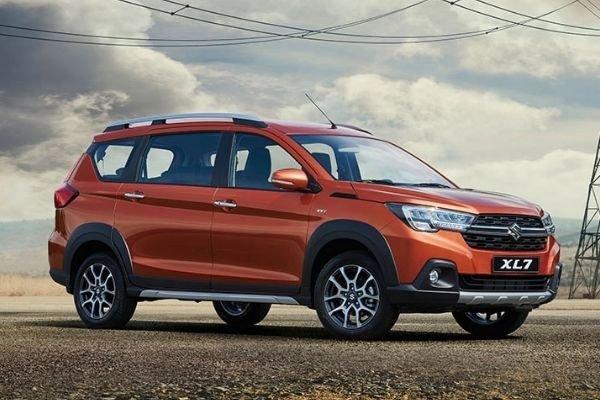 XL 7
More importantly, this Mitusbishi Xpander 2020 also has a minimum ground clearance of 225mm. That's 25mm more than the XL7's. This can potentially mean that the Xpander Cross is better at dealing with potholes and rough terrain than the Suzuki contender.
In terms of style, however, they have their own strengths, but both do have similarities like the fact that they are both equipped with roof rails, beefier wheel arches, body cladding, and faux skid plates.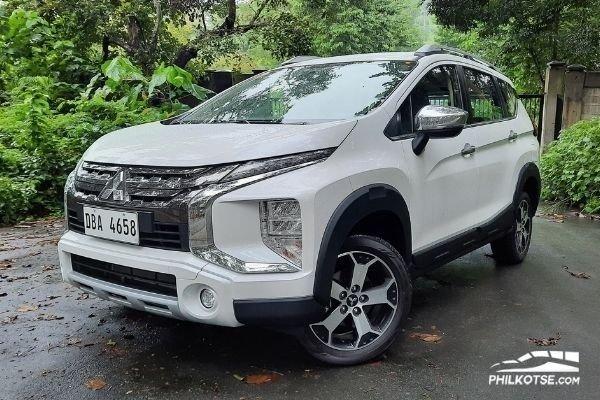 Xpander Cross
The Xpander Cross, on the other hand, is better at setting itself apart from the Xpander than how the XL7 is to the Ertiga. The side profile and roofline of the Suzuki XL7 2020 is unmistakably from the Ertiga. The same goes for its rear end.
3. Suzuki XL7 vs Mitsubishi Xpander Cross: Interior
Both of these vehicle's interiors are very similar to the 7-seater MPVs they are based on, albeit with some styling differences.
This is especially true with the Xpander Cross's earthy, two-tone color scheme which makes it more premium-feeling than the lower Mitsubishi Xpander variants.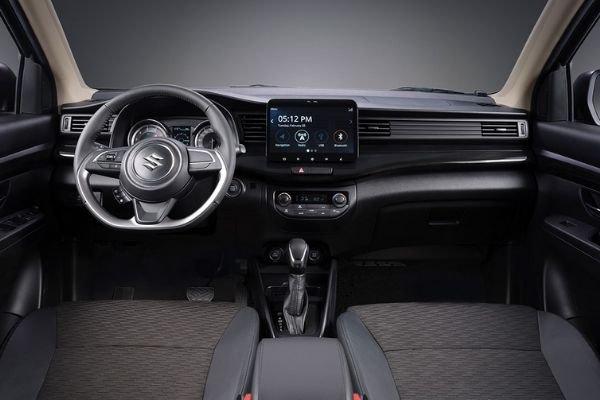 XL7's cockpit
When it comes to driving amenities, however, the Xpander Cross has a tilt and telescopic adjustable steering wheel, whereas the XL7 only has a tilt adjustment. The aforementioned model also has cruise control; the XL7 does not.
Both vehicles are equipped with a multi-function steering wheel, GPS navigation, and a keyless system with a push-to-start button.
Also common between the two are 12-volt sockets for each row, air-conditioning vents for the rear passengers, numerous cup holders, and a smartphone holder.
Likewise, the seats of these two vehicles can also be configured in a myriad of ways to maximize cargo space.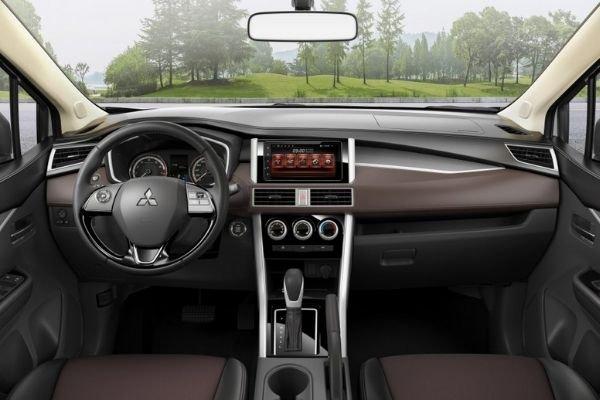 Xpander interior
What the Xpander Cross lacks, however, are the Suzuki XL7's sliding second-row seats which can mean that the Suzuki made MPV can have more in the way of legroom for its passengers. 
In terms of touchscreen infotainment systems, the one aboard the 2020 Suzuki XL7 is a larger 10-inch unit. In comparison, the Xpander Cross has a smaller 7-inch screen.
Both are just as capable as each other in terms of connectivity, with radio tuners, USB ports, aux jacks, Bluetooth connectivity, smartphone connectivity, and the same number of speakers.
4. Suzuki XL7 vs Mitsubishi Xpander Cross: Engine and Performance
When it comes to engines, the Xpander Cross has the 1.5-liter 4A91 DOHC with MIVEC, while the XL7 has the 1.5-liter K15B inline-4 VVT.
As you can see, they have just the same displacement and both are four-bangers, but do note that the Mitsubishi engine does produce slightly more pull at 103 horsepower and 141 Nm of torque.
The Suzuki engine, on the other hand, makes 103 horsepower and 138 Nm of torque.
Both engines are paired with a traditional torque converter 4-speed automatic transmission, which sends power to the front wheels.
These two MPVs also have similar suspension setups; a MacPherson strut with coil springs for the front, and a torsion beam with coil springs for the rear.
5. Suzuki XL7 vs Mitsubishi Xpander Cross: Safety Equipment
For safety, both the XL7 and the Xpander Cross are equipped with what you'd expect from a modern vehicle.
They both have dual front airbags, stability control, hill-start assist, anti-lock braking with electronic brake distribution, and parking sensors.
What the XL7 lacks that the Xpander Cross has is the presence of traction control and an emergency stop signal system that flashes the car's hazard lamps during hard braking.
6. Suzuki XL7 vs Mitsubishi Xpander Cross: Price
Currently, the 2020 Suzuki XL7 GLX AT, the model's sole variant, is priced at Php 1,068,000, while the 2020 Mitsubishi Xpander Cross, which replaced the top of the line Xpander GLS Sport, has a heftier price tag of Php 1,255,000.
7. Suzuki XL7 vs Mitsubishi Xpander Cross: Conclusion
If it isn't pretty obvious by now, the Suzuki XL7 and the Mitsubishi Xpander Cross does come close when it comes to its features.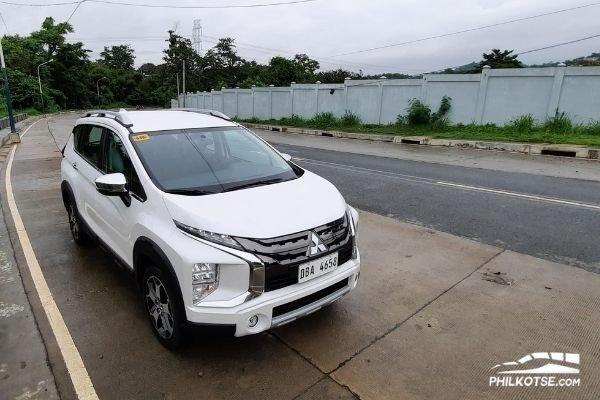 While it's more expensive, the Xpander Cross has traction control and its hyper-futuristic look
But when it comes to their prices, the Xpander Cross costs Php 187,000 more than the Suzuki offering. Sure, it has some features that the XL7 doesn't, but can those justify the more expensive price tag? That's your call.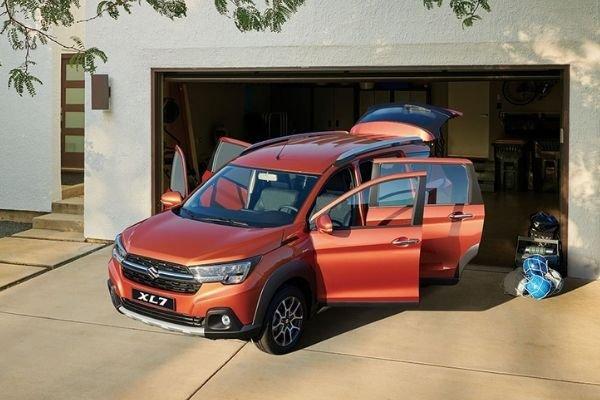 Ready for adventures and family trips
If you want to read more comparison articles like this one, keep reading here on Philkotse.com.


Cesar G.B. Miguel
Author