Meet Mr. Masahiko Nakamuro, the newly appointed president of HCPI.
Honda Cars Philippines, Inc. (HCPI), Honda's automobile business unit in the Philippines welcomes Mr. Masahiko Nakamura as its new president, effective April 1, 2020.
Nakamura-san will replace Mr. Noriyuki Takakura, who was appointed as the president of HCPI on April 1, 2017 and held the position in HCPI for three years. Takakura-san will bestow his 18 years of experience working in Honda to Honda Automobile (Thailand) Co., Ltd. (HATC).
Some of the accomplishments by HCPI during Mr. Takakura's term are the launching of its 2nd generation Honda Brio and its 10th generation Honda Accord.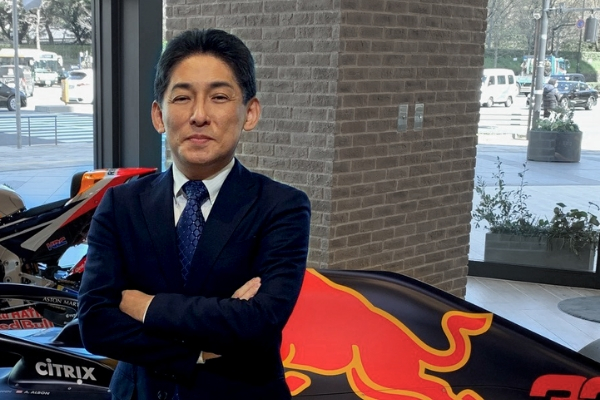 Mr. Masahiko Nakamura, president of Honda Cars Philippines, Inc.
In addition, he aided HCPI in receiving five awards in Auto Focus Media's Choice Awards on October 16, 2019, and helped Honda Philippines to rank number one in the J.D. Power 2019 Sales Satisfactory Index.
A look into Mr. Masahiko Nakamura's career
Since 2016, Mr. Nakamura has held deputy general manager positions in various divisions at the Honda Motor Co., Ltd. headquarters in Japan, gaining expertise in sales, business strategy, and marketing. Overall, Mr. Nakamura has more than 30 years of experience in Honda automobile operations. He previously held managerial posts for Honda in Thailand and Indonesia.
HCPI's future with Nakamura-san
The newly appointed president of HCPI faces a tough challenge as Honda Cars Philippines closed its factory in Santa Rosa, Laguna affecting approximately 380 workers.
Trade Secretary Ramon M. Lopez further clarified this issue by saying that the suspension of HCPI's factory in Laguna was a decision prompted by Honda's headquarters. Nakamura-san will be working from Honda's headquarters to a workplace with no manufacturing sector.
With all the challenges presented, the new HCPI top executive still looks forward to sharing his expertise with the local team as he hopes to steer Honda's automobile business through a challenging and evolving automotive landscape.
Here at Philkotse.com, we value your interest in new car releases and the latest news in the auto industry. You can visit our website to find out more.

Know more about Honda

Honda Cars Philippines, Inc. (HCPI) has a total of 10 passenger cars with no commercial vehicle offerings for the local market.
Starting at Php 658,000 the most affordable Honda model in the Philippines is the Honda Brio, while the CR-V is the most expensive model at Php 2,290,000. The current lineup consists of four body types including crossover/SUV, sedan, hatchback, and MPV. Crossover/SUV includes Honda CR-V and Honda HR-V. As for the sedan models, HCPI offers the Honda City and Honda Civic. Moving to hatchbacks, there's the Honda Brio and Honda City Hatchback. Last but not the least is the Honda BR-V is classed as an MPV.
At Philkotse.com, we provide you with the most up-to-date Honda Cars Philippines price list, along with promotions from all dealers, the best monthly installment program, prepaid, and cash discount on the Philippine market.
For more information about the Honda Cars Philippines price list 2023, we listed down the details below.

Rex Sanchez
Author