Car brands from Italy can be anything from strong, passionate, creative and powerfully fast and exotic. Read on to know more about popular Italian car brands and iconic models.
Italians car brands can be best described by their extreme reputations. At the one end, they are known for their small front-wheel-drive city cars and on another end, you have their hyper exotic, almost erotic models that can be considered works of art. Italians are so passionate with car making that the industry makes up for 8.5% of the country's GDP.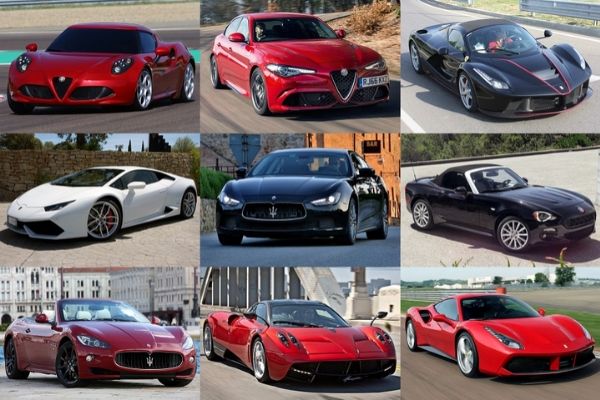 Italian cars are well known for their aesthetic beauty and raw performance
Love them or hate them, you can never fault the creativity and passion put behind the design and performance behind Italian car manufacturers. There are 7 major car companies based in Italy with the likes of Alfa Romeo, Ferrari, Fiat and Lamborghini, the diversity between the different car brands is unmistakable.
For instance, you can definitely tell the difference between a Lamborghini and a Ferrari even though they are pretty much rivals in the same car class. Let's dive into and talk about these different car brand from Italy and their most iconic models.
>>> Also check: Brand consciousness: What different car brands are known for?
1. Italian car brand: Ferrari
You cannot start off any list about Italian business let alone car manufacturers without mentioning the Maranello based automobile brand, Ferrari. Founded by Enzo Ferarri they were initially a racing division of Alfa Romeo under the name Auto Avio Costruzioni in 1939.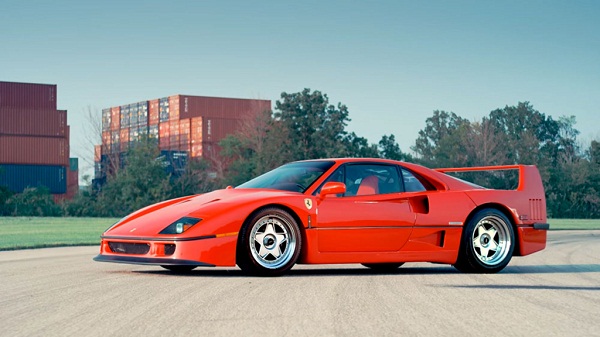 The Ferrari F40 is one of the rarest cars on the planet
Scuderia Ferrari, or loosely translated; the Ferrari Team, used to field Alfa Romeo cars and prepped them for races. They've gotten so good with it that they've decided to break off from the clutches of Alfa Romeo and started to build their own race cars.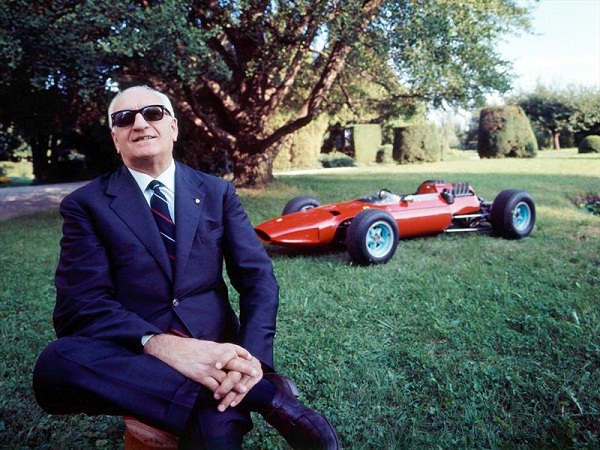 Enzo Ferrari loves his race cars
Enzo Ferrari was so passionate about racing cars and initially had no intention of selling road cars, but the money had to come from somewhere so in 1947, he and his company reluctantly built their first Ferrari branded road car the Ferrari 125S.
This as all after World War 2 when all production ceased for the war efforts and the Allied Forces bombed their factories.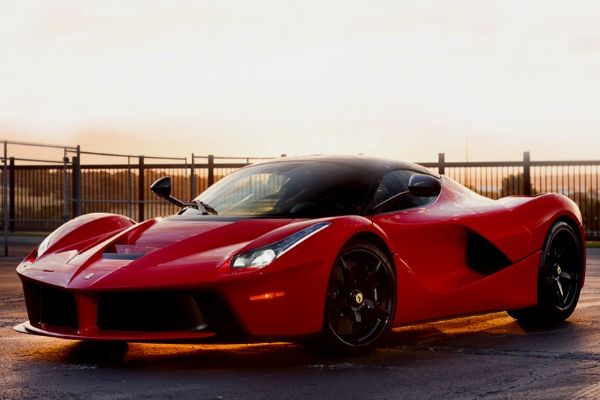 The Ferrari LaFerrari is the culmination of almost 100 years of Ferrari
Through the years, Ferrari car is well known for its motorsports prowess, even after Enzo's passing in 1988. They continued to churn out properly wicked road cars such as The Ferrari Laferri, Ferrari Testarossa, Ferrari 246 Dino, and the Ferrari F40.
Keep in mind though that Ferrari is fully committed to their motorsports division and they are simply selling these cars to further fund their passion. Which I think is just the most boss move any car company can make.
2. Italian car: Alfa Romeo
Alfa Romeo has one of the most storied histories in the world of automobiles in general. It was founded in 1910 in Milan, Italy and right off the bat won a series of legendary race events from the likes of the Le Mans, Monza, Mille Miglia, Monaco, and even the European Touring Car Championship.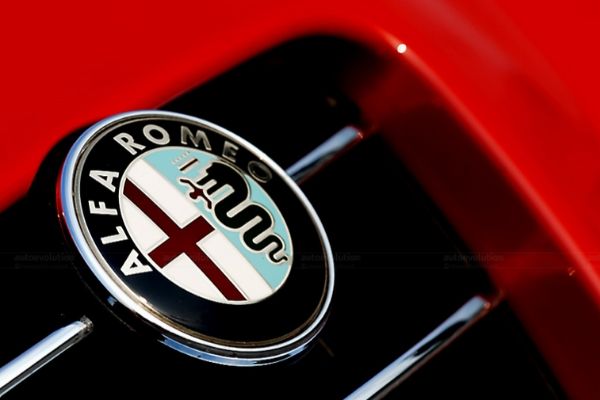 The Alfa Romeo Badge is one of the most obscure and odd corporate logos out there
The brand Alfa Romeo has been known for racing much like Ferrari and as earlier mentioned Ferrari started off as a racing team within Alfa Romeo itself. These days they are known for their uniquely designed automobiles. One can truly see the love and passion put into every Alfa Romeo vehicles.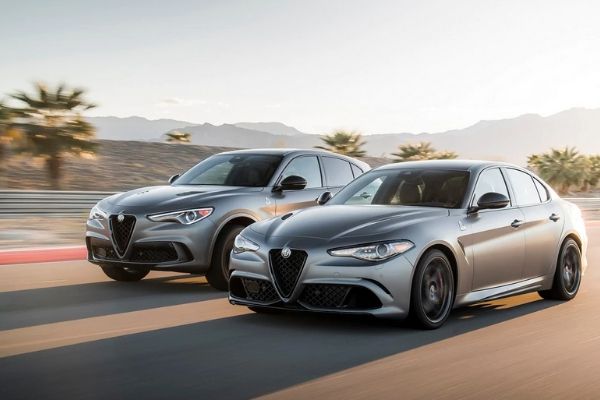 Alfa Romeo is ready to take on the future with a variety of car models 
From compact cars such as the Giulietta and Giulia to Modern SUVs like the Stelvio, the Alfa Romeo brand offers a striking design for any car segment. They've recently re-entered the US market with their flagship sports car the 4C Spider. Things are definitely looking up for the proud Italian brand.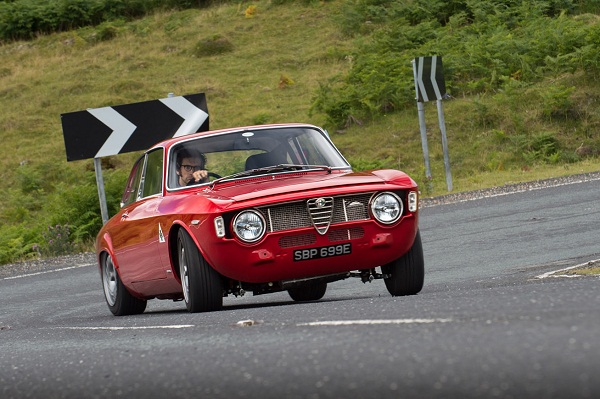 Alfa Romeo has a history in racing
>>> You might like to read:  American Car Brands: All about the history, development & iconic models
3. Car brand from Italy: Fiat
FIAT is one of the most well known and oldest Automakers in the world which traces its history back in 1900 when Giovanni Agnelli opened the first factory in Turin, Italy. Fiat is an acronym that stands for Fabbrica Italiana Automobili Torino.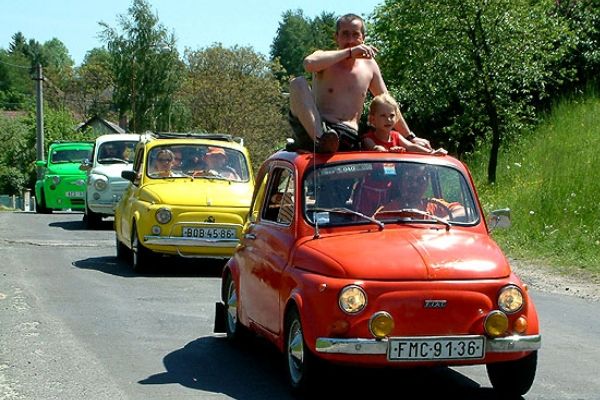 Nothing else screams "European!" more than a Fiat 500
Their most iconic car is the Fiat 500 which first saw light as the Nuovo 500 back in 1947. It was a 2 door economy car that had a rear-mounted 500cc 2-cylinder engine that made 13 hp. Its design and engineering were pattered on the Volkswagen Beetle. It was a huge hit because of its practicality to serve the needs of a post-war Europe.
>>> Find yourself a Fiat car in our Fiat for sale section to get the best deal.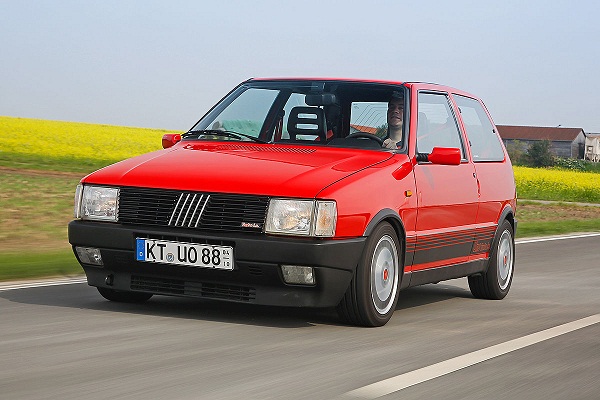 The Fiat Uno was the brand's attempt at creating a world car
It came in multiple sizes and configurations. It remained unchanged for the longest time until it was reintroduced in 2007. It was a huge hit with the nostalgic crowd and rode the same wave as modern retros such as the New Beetle and the Mini Cooper.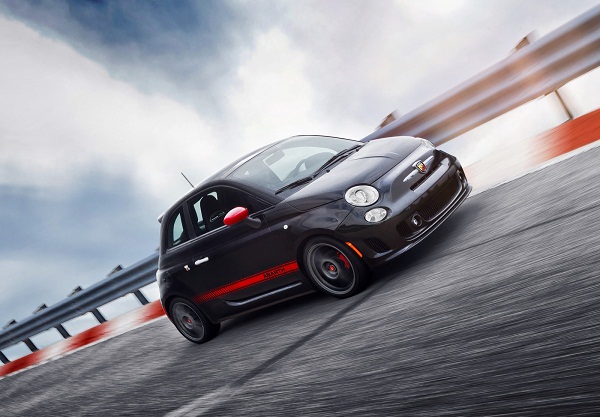 The Fiat 500 Abarth was the brand's answer to the growing hot-hatch segment in the mid-oughts 
Today the Fiat 500 is still being sold in different configurations with a 2-door hardtop, soft-top, and even a crossover and SUV. Fiat also sells its world-renown Fiat Panda, subcompact Tipo, the Mazda MX-5 twin 124 Spider, and the upcoming Centoventi Concept.
Fiat is now part of Fiat-Chrysler after they bought the American car company giving it a significant foothold in not only American but the global market.
4. Italian car: Lamborghini
Lamborghini is a relatively new Italian car manufacturer established in 1963 by Ferruccio Lamborghini. It was an act of defiance on his part against Ferrari after he was insulted by its founder Enzo Ferrari.
As the story goes, Lamborghini owned a Ferrari vehicle but was unhappy about the quality of the vehicle and lamented at the fact that he had to bring his car to Maranello every time it had to be serviced.
The Lamborghini Countach is arguably the most beautiful car ever made
He gave this feedback to Enzo but was brushed off by the Ferrari owner belittling the fact that Lamborghini only made tractors and farm tools.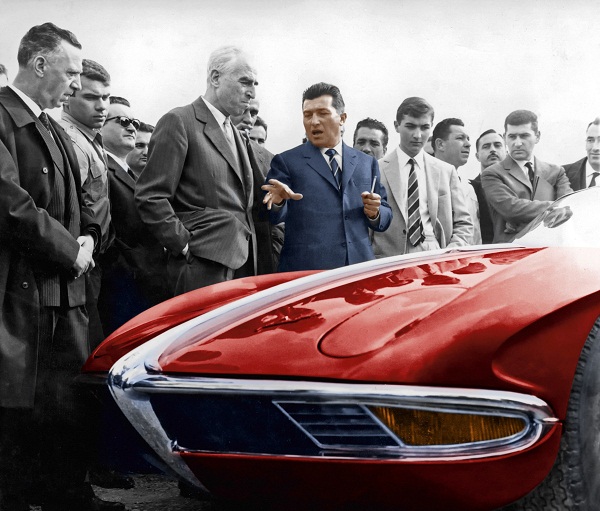 Ferruccio Lamborghini made it his life's mission to stick it to Ferrari
Since then Lamborghini swore to beat Ferrari at their own game by building most desirable and amazing streetcars. He chose the Bull for his company logo for his love of bulls and bullfighting. In fact, his car model names have since been named after prized bulls.
The Lamborghini Miura kicked off the trend of powerful exotic cars with their famed 4-liter V12 engine it made up to 380 hp and 400 Nm of torque which for the 70s was totally unheard of in road cars.
It was succeeded by what remains to be one of the most sought after and beautiful cars of all time the Lamborghini Countach which with its insane 5.2-liter V12 engine made a whopping 550 hp and 500 Nm of torque and achieved 0-100 km/h in 4.5 seconds.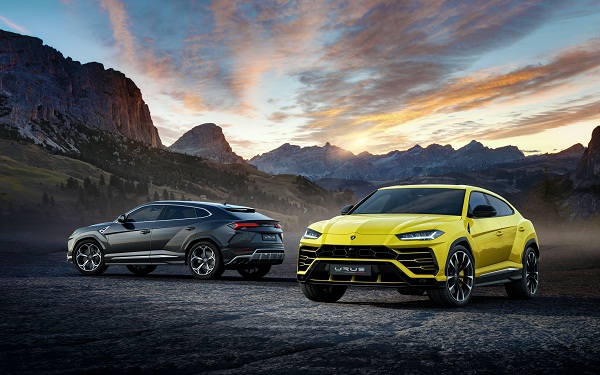 The Lamborghini Urus is one of the brand's best selling vehicles, proof of people's love of SUVs
Today Lamborghini still continues its legacy of performance with the Huracan, the Aventador, and their Urus, the company's first foray into the SUV market which is their most successful sales model to date. This just goes to show you why you should not insult a proud Italian.
Keep posted at Philkotse.com for the latest car news worldwide!


Roy Robles
Author