All across Toyota's colorful and rich history, there are models that simply stand out. As such, here is our list of the top 5 greatest Toyota cars ever made.
The Toyota Motor Corporation which was established way back in 1937, has been building, developing, manufacturing great cars for the better part of 82 years now and counting.
Currently, it is plain to see that the company's direction of making exciting vehicles have returned to the forefront which of course is signaled by the return of legendary names like the Toyota 86 and more recently, the 2020 Toyota Supra.
There's also their continuing efforts in developing exciting vehicles like the Toyota 86 which we've reported before will be built under the Toyota's new GA-B platform.
Indeed, the fact that Toyota will stick to building "non-boring" cars is welcome news to everyone especially for the dedicated fans of the company.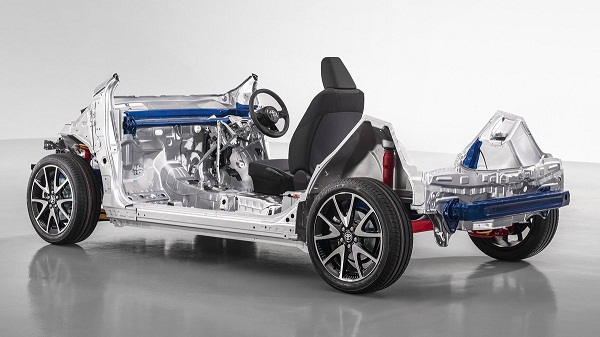 The new incoming Toyota GA-B platform
In lieu of the impending great change, we will soon see from Toyota's new GA-B platform, we here at Philkotse.com has found that the time is right to have a good look back at the top five greatest vehicles Toyota has ever made.
Toyota models have started trends and have captured the hearts and minds of car enthusiasts here in the Philippines and all over the world.
A slight disclaimer though, these list of top Toyota vehicles will most likely feature old models, some of which wasn't even available in the Toyota Philippines' local model lineup but are still significant to the Toyota timeline nonetheless.
So without further ado, here are the top 5 greatest Toyota cars ever made in no particular order.
1. Toyota Supra Mark IV A80 1993
Quite possibly the most recognizable performance nameplate Toyota has ever conceived, the Supra, specifically the 4th generation Mark IV Supra is a testament to the company's engineering prowess.
Powered by the mythical 2JZ engine, the Supra in its heyday managed to beat the likes of much more expensive cars like the Porsche 911 Turbo 993.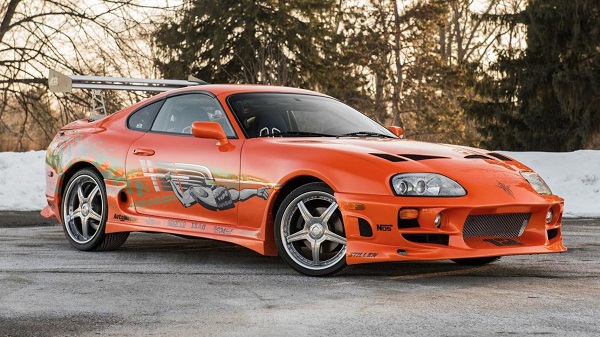 Here's Dominic Toretto's Mark IV Supra from the Fast and the Furious
Today, surviving models of the Mark IV are either hoarded to acquire more and more value or are modified to make humungous amounts of power.
Thanks to its nearly immortal and indestructible 2JZ inline-6 engine, the Supra can comfortably sit on a 500 to 600 horsepower tune by way of turbos, superchargers or a combination of both AND be used as a daily. Quite impressive don't you think?
>>> Related:
2. Toyota Hilux 1988
Toyota Hilux models most especially in current times are quite a popular choice for many Filipinos. It's versatile, durable, and quite comfortable for a utility vehicle.
The 1988 Hilux is on a different level of all-together. How? Well, this one popular motoring tv-show had sought out to "kill" a 1988 Hilux by drowning it at a beach, driving it down a flight of stairs, crashing it into trees, dropping a mobile-home on top of it, and finally, parking it on top of a building that was demolished using explosives.
Despite having scratches and a lot of dents, the 1988 Hilux, with a little adjusting here and there, simply did not fail to start its engine. Alas, a legend was born; the Immortal Toyota Hilux.
>>> Related: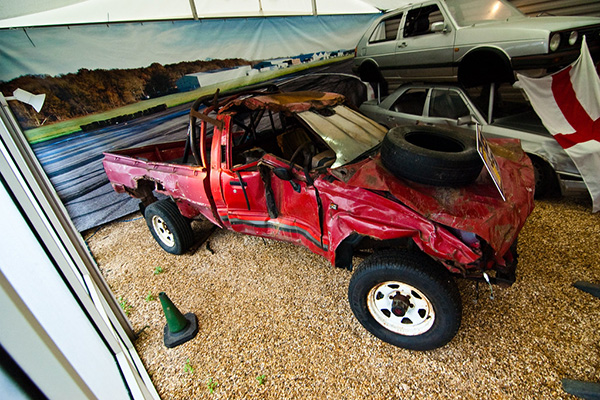 That's right. This hunk of junk is a 1988 Toyota Hilux that still starts and runs
3. Toyota AE86 Sprinter Trueno
Make no mistake, if boiled down to its base essences, the mythical Toyota AE86 is indeed a Toyota Corolla for sale on the market. Even the GT and the Trueno Apex variants were during their time, unassuming little cars that made just up to 128 horsepower in its most powerful configuration.
So why is it so famous? Why is it a "JDM darling?"
Well, aside from being the "hero car" of a famous motorsport anime/manga series called Initial D, it showed the world that horsepower isn't everything especially when it comes to some types of racing and instead, handling is the key to victory.
And it also helps a lot that the AE86 Trueno weights under a ton and is a rear-wheel-drive so it's 4AGE engine can easily spin the rear wheel to turn it into a drift which is of course always fun.
So at that time when it became famous, it turned into the go-to car for a first-time amateur racer. It wasn't that expensive and it wasn't that hard to tune to make more power. And yeah, even the drift king himself; Keiichi Tsuchiya made a name for himself driving an AE86 back in the late '70s to the early '90s.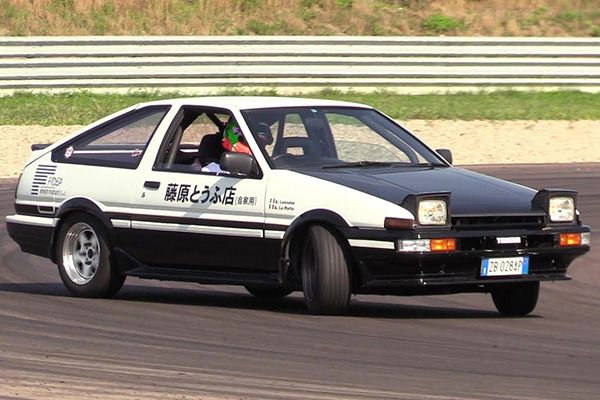 An example of the Toyota AE86 Trueno in the famous "Tofu Shop" colors
Nowadays, fresh and affordable examples of Trueno are become harder to come by. As you might have guessed; the drift tax is real especially here in the Philippines where we didn't exactly get the AE86 Sprinter Trueno and its rare Apex variants.
Also note that the Trueno, despite being derived from the humble Corolla, had actually managed to score some major victories in 1984 to the 1988 European Touring Car Championship. Imagine a BMW M6, BMW 325i, and a Mercedes 190E being beaten by a small and relatively cheap Japanese made coupe. Imagine the look on their shocked faces.
And lastly, the AE86's 4AGE 16V engine, with a little tweaking and mods, can actually rev up to 10,000 RPM!
Initial D Toyota AE86 Trueno Drifting on Track! - 4AGE Sound with Tomei Titanium Exhaust!
4. Toyota Land Cruiser BJ 1950
Now this story's going to be a bit unusual.
Back in 1941 when the Japanese Imperial Army occupied the Philippines, one unit had actually managed to capture an American made Willys Jeep. So, with the intention of studying it and reverse engineering it, they sent the Jeep back to Japan.
This made great sense after all as the American made Jeep was known to be a durable workhorse and could prove an invaluable asset to further the Japanese war effort.
After several attempts, the Japanese came up with the Toyota "Jeep" BJ Land Cruiser to avoid a trademark lawsuit from none other than the Willys Company. At this point in time, the war was long over. But the engineers didn't exactly abandon the project outright.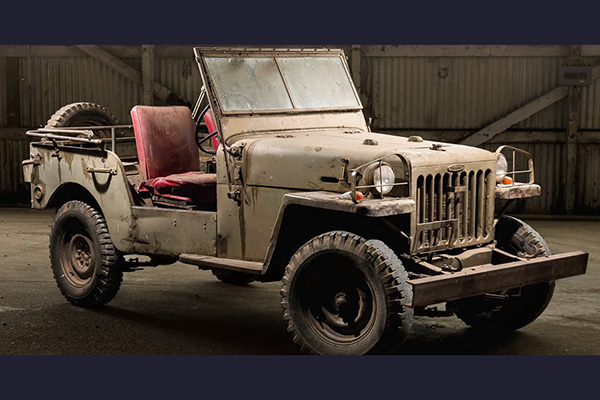 If you manage to find one of these in this shape, count yourself lucky. Very lucky
When the 1950s came about, Toyota was hired by the United States Government to provide 100 "Jeeps" for another war; the Korean War. During its stint in Korea, the Toyota made "Jeeps" actually performed great and was arguably a crucial part of the war for the Multi-national alliance.
After the war, specifically in 1955, the 2nd generation of the Toyota Land Cruiser was born and this time, it was a civilian model that was exported to numerous countries around the world thus cementing Toyota's reputation for building robust and reliable vehicles. In short, the Toyota Land Cruiser born due to two wars…badass!
>>> Related:
5. Toyota Celica 2000 GT 1973
Imagine being an American Car manufacturer in the 70s. You're confident that no other car companies save other American ones will compete against your high displacement hunks, fuel-guzzling models. Then suddenly, out of the blue, the Japanese, who usually made small Econo mobiles released a liftback model.
You begin panicking a bit. You take a look at its specs, you say it isn't too bad but then again you notice the Japanese model's fuel efficiency and power to weight ratio…you panic.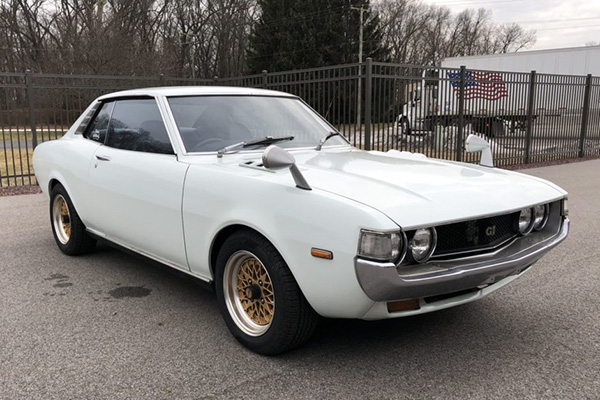 Japanese classic cars will never be out of style
This is exactly what Toyota did with the Celica 2000 GT which undeniably took a lot of design cues from popular American pony cars at that time and consequently beating the Yanks in their own turf. The model thus introduced Toyota into a larger market, therefore, establishing what the Japanese company will become in American for the years to come.
And yeah, the Toyota Celica itself is a very coveted model nowadays. It's mechanically simple, it's stylish is timeless, and it reminds a lot of people of their youth. In short, it's a certified classic.
So did you guys like our list of the top 5 cars Toyota has ever made? If this article has sparked something inside of you, something that's driving you to check out rare car models, click here to browse cars for sale section because, from our expansive list of cars for sale, you'll never know what you'll find.

Know more about Toyota

For the local market, Toyota Philippines offers 22 car models. The most affordable of these is the Toyota Wigo hatchback. Toyota also has three sedan models namely the Vios, the Corolla Altis, and the Camry. It then has one entry to the pickup truck segment, the Hilux. For coupes, Toyota Philippines offers two models: the GT 86 and the Supra. The Toyota local SUV segment has four models. These include the Fortuner, Land Cruiser, and Land Cruiser Prado. The Toyota MPV segment for the Philippines has three models: the Avanza, Rush, and the Innova. Then there are two Toyota vans in the Philippine market: the Hiace and the Hiace Super Grandia. For hatchbacks, there's the Wigo, the GR Yaris, Prius, and the Yaris, while the minivan segment then has the Alphard. And lastly, the crossovers sold by Toyota include the Corolla Cross, and the RAV4.
Here at Philkotse.com, we provide the complete Toyota Philippines Price list for 2023, which we update on a monthly basis. Besides that, we also list the latest and hottest car promos ranging from low monthly amortizations, cash discounts, and low downpayments.
For more information about the Toyota Philippines price list for 2023, as well other details regarding the brand, continue below.

Cesar G.B. Miguel
Author