The next generation Toyota 86 and the Subaru BRZ will use Toyota's new TNGA GA-B platform.
Subaru BRZ 2020/ Toyota 86 2020: Next Generation
According to a reliable news source from the land of the rising sun, details regarding the next generation of the Toyota 86/Subaru BRZ has surfaced several days ahead of the 2019 Tokyo Motor Show where it is rumored to be debuted.
One major detail that has come to light is that the 2020 Subaru BRZ/Toyota 86 will utilize a new platform that will be derived from Toyota's TNGA or the Toyota New Global Architecture.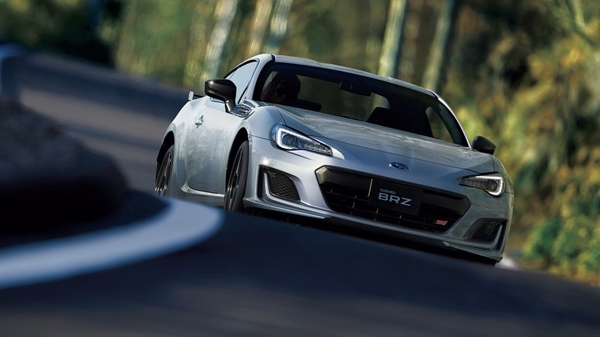 The next generation of the Toyota 86/Subaru BRZ has surfaced several days ahead
You might also remember that Toyota has announced a platform spawned from TNGA known as the GA-B, this one to be used for future subcompact car models like the Toyota Vios and the Toyota Yaris.
According to recent developments and the latest rumors, it is highly likely that Toyota and Subaru will also make use of the GA-B on the next-generation models of their sport coupes.
Subaru BRZ 2020/Toyota 86 2020: Why the GA-B platform?
According to Toyota themselves, the GA-B platform will have a much stiffer architecture that also allows for the use of a MacPherson-strut suspension for the front.
But it doesn't stop there, because it won't just be a plain MacPherson-strut and instead it will also be reinforced by a set of low-friction dampers and different kinds of springs. As for the rear, the TNGA GA-B based next-generation 2020 BRZ/86 will also be set to make use of a multi-link or torsion beam suspension.
Aside from those, it is already known that the GA-B platform is intended to provide a driver more road feel and it also has a driver's seat positioned lower than that of the current-generation coupe resulting in a lower center of gravity. So yes, we can presume that the driving dynamics of the next-generation Toyota/Subaru sports coupes are going to be sportier.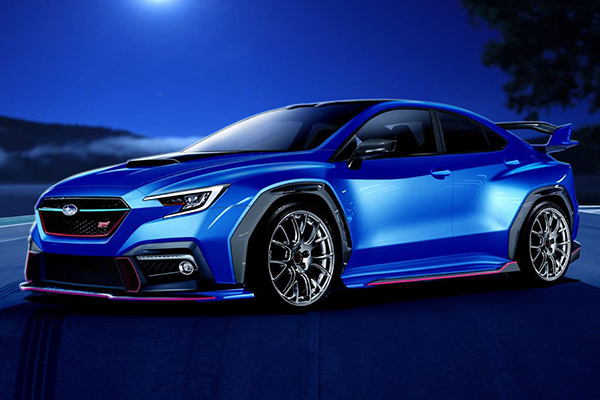 Here's a render of what a next-generation Subaru BRZ STi will look like
One thing we greatly hope to know about further however is how Toyota will configure the GA-B platform to accommodate a rear-wheel-drive because going by the pictures we've seen so far, we've only seen a GA-B configured for front-wheel-drive.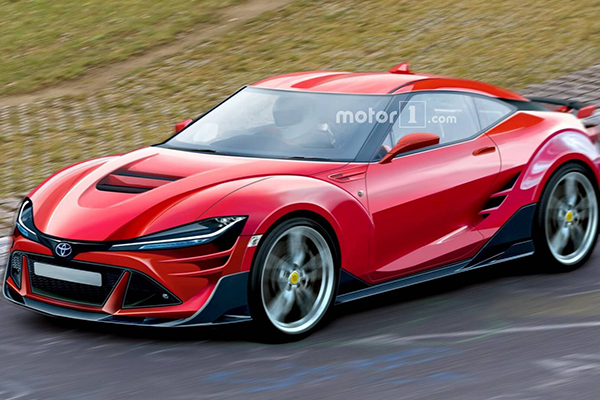 Here's a render of what a next-generation Toyota 86 will look like [Source: Motor1]
Subaru BRZ 2020/Toyota 86 2020: Rumored power-train
Currently, the BRZ/86 sports coupe uses a 2.0-liter Boxer engine known as the 4U-GSEI for the Toyota 86 and the FA20 H4 for the Subaru BRZ. For the next-generation Toyota/Subaru sports coupe, most sources have been saying that all version's engines, whether built by Subaru, Toyota or Scion will be replaced by a turbocharged 2.4-liter engine from the Subaru Ascent SUV.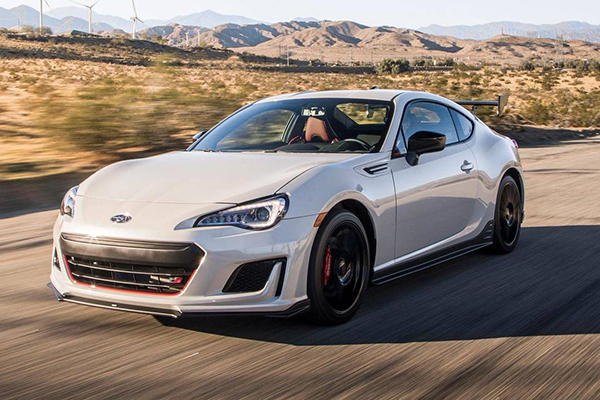 The current Toyota 86/ Subaru BRZ is still a great looking car
In its current form on the Ascent, the 2.4 FA24H4-T which also has a boxer layout, can produce up to 260 horsepower which will be de-tuned down to 217 horsepower on the BRZ/86 which is still a 12 horsepower increase from the current models. As for torque, it is also predicted to be a much larger figure than the current BRZ/86's 205 Nm.
As of now, we do not yet know why the manufacturers want down tune the engine so we'll just have to wait until the Tokyo Motor Show scheduled on October 23, 2019. So in order to keep yourself updated on the next-generation 2020 Toyota86/Subaru BRZ, please keep reading here on Philkotse.com.
Also, if you can't wait to get yourself a Subaru BRZ or a Toyota 86 or even more, please check out our car for sale section which has numerous listings for those sport coupe models.
Know more about Toyota 86 2021

The Toyota 86, or GT 86 in other markets, is a 2-door sports car produced together by Toyota and Subaru. It shares the same engine and platform with the Subaru BRZ, while having slight variances when it comes to exterior and interior design. Under the hood, the Toyota 86 uses 2.0-liter, naturally aspirated boxer engine. While this engine is produced by Subaru, it uses Toyota's D4-S fuel injection system. At most, the engine can make up to 200 horsepower and 205 Nm of torque. Power is sent to the rear via a six-speed manual transmission.

Cesar G.B. Miguel
Author