Here are the upcoming pickup trucks that should pique the interest of truck-loving Filipinos.
The number of Filipinos who prefer to own a pickup truck has increased over the years. You can't blame them because pickup trucks have transformed into a rugged workhorse into a lifestyle vehicle that can almost do anything.   
This year has been tough for everyone but we should try our best to be hopeful that better days are coming. The content team of Philkotse is finding ways on how to cope with the sudden lifestyle change we're experiencing.
We are also thinking of how to help you get excited about the future. As such, we came up with an idea to give a list of seven pickup trucks to watch out for in 2020 (and beyond).
7 Pickup Trucks to Watch Out for in the Philippines | Philkotse Top List
Toyota Hilux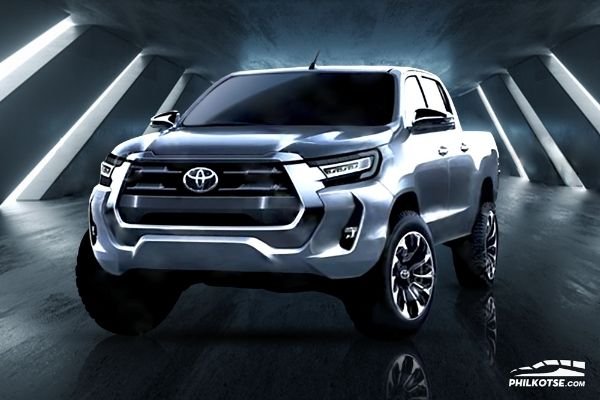 Leaked image of the soon-to-be-launched 2020 Toyota Hilux
In case you're unaware, Toyota will be introducing the 2020 Hilux this week and it will make its global debut on June 4. 
Leaked images and renders of the 2020 Hilux has been circulating around the web for quite a while. Now, Toyota has released an official teaser image about the Hilux's global debut.
Toyota's pickup truck seems to be set to have a Tacoma-like grille along with a new headlight design. The front end also looks more aggressive, which suggests that the Hilux is ready to challenge its younger segment rivals.
Nissan Navara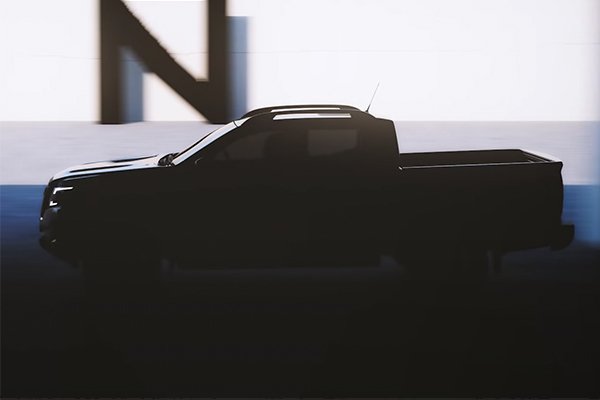 The Navara will get a new version within the next 18 months, according to Nissan
The next-generation Nissan Navara will debut soon and this is confirmed by an official Navara's teaser video released by the Japanese automaker.
Although no date has been set for its launch yet, the next-gen Nissan Navara will be sharing a platform with the Mitsubishi Strada, which is also known as the Triton in other markets. 
Nissan Chief Operating Officer Ashwani Gupta said that the company is "working very closely with Mitsubishi to use the common powertrain, common transmission, but also to have common modules on the next Triton and next Navara." 
Jeep Gladiator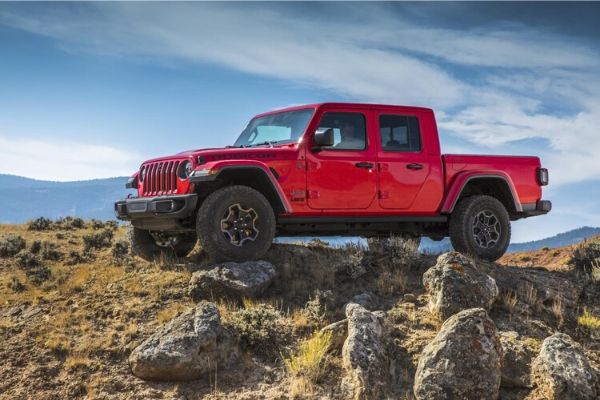 The Gladiator is coming soon to the local market, as confirmed by Jeep Philippines
The Jeep Gladiator made its debut at the 2018 Los Angeles Show. However, Jeep first used the model name Gladiator in 1963. 
Now, Jeep Philippines has confirmed that this vehicle will be arriving in the country this year. According to its website, the Gladiator will arrive in the Philippines mid-2020. The Gladiator is said to feature unrivaled off-road capability – basically, it's a Jeep Wrangler with added cargo bed at the back.
Isuzu D-Max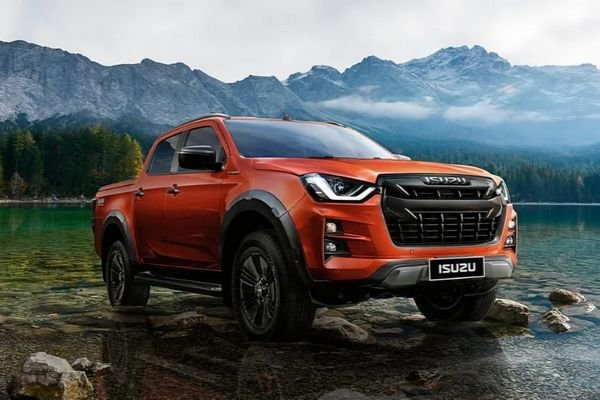 No announced date yet for the all-new D-Max, but the Philippines needs this
The Isuzu D-Max 2020 was introduced in Thailand last October 2019, which features a bolder fascia, more aggressive bumper, and a redesigned rear.
The launch in Thailand last year indicates that there's a chance that Isuzu Philippines Corporation will bring the 2020 D-Max in the local market, and that can be very soon since the company is ramping up its aging lineup.
Mazda BT-50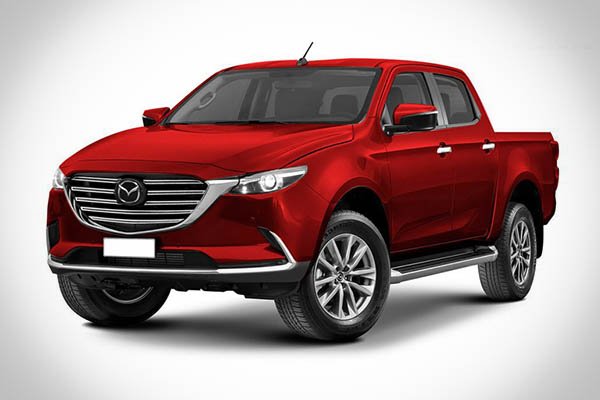 This is just a rendering, but expect the Kodo design language with the new BT-50
Australian car news site called CarExpert.com.au reported that the 2020 Mazda BT-50 is set to be launched globally this June 2020. Of note, the next-gen BT-50 will be based on the new Isuzu D-Max. 
With that in mind, the D-Max based BT-50 could have the same 3.0-liter turbodiesel engine and chassis of its Isuzu pickup counterpart. We expect that Mazda BT-50 2020 will feature Mazda's current iteration of the Kodo design language.
Ford Ranger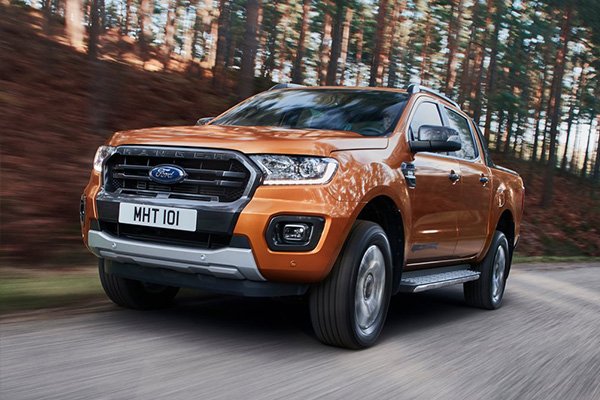 A more powerful Ranger and Everest is coming
Last month, we reported that Ford is working on a next-gen Ranger. Nothing is confirmed as of this writing but all roads lead to the idea that Ford is indeed working on a next-gen Ranger that will be equipped with a 2.3-liter turbocharged gasoline engine along with an electric motor.
The combined power output of this engine is said to deliver 362 hp and 680 Nm of torque. 
On the other hand, the top-of-the-line Ranger is expected to be fitted with a 3.0L V6 twin-turbo diesel engine that generates 250 hp and 600 Nm of torque. The next-gen Ranger could make its global debut towards the end of 2022.  
Hyundai Santa Cruz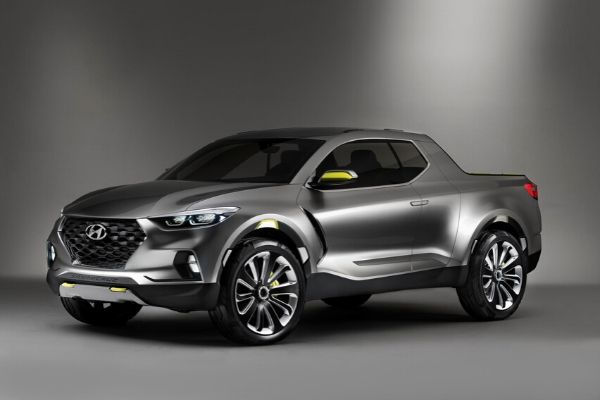 The Santa Cruz has not yet been confirmed for local release, but we'd like to think it's best sold here
Hyundai has finally announced that it will enter the pickup segment last year, which is four years after the Hyundai Santa Cruz concept was revealed at the 2015 Detroit Motor Show.
The Santa Fe features a unibody chassis that offers better handling and ride comfort as compared to the usual pickup truck configuration known as ladder-frame. 
The ladder-frame chassis is seen in pickup trucks such as the Toyota Hilux, Ford Ranger, and Mitsubishi Strada.
However, the Santa Cruz pickup will only be available in the U.S. market – at least initially, but it's not far-fetched that it will also be offered in the Philippines, considering the popularity of pickup trucks here. It is expected to be launched in 2021.
Here at Philkotse.com, we value your interest in the automotive industry. You can visit our website to find out more.

Know more about Toyota Hilux 2023

The Toyota Hilux 2023 is a midsize pickup offered in the local market as both fleet and regular units. Toyota Hilux Prices Philippines range from PHP 861,000 to PHP 2,057,000 with 14 variants, spanning from the basic cab & chassis 4x2 model to the range-topping GR Sport 4x4. It is also available in two turbodiesel engine options and four gearbox choices, accompanied by eight exterior colors. Dimensions start at 5,285mm in height, 1,800mm in width, and 1,700mm in height, with a wheelbase of 3,085mm. Among the rivals to the Toyota Hilux in the market are the Mitsubishi Strada, Nissan Navara, Ford Ranger, and the Isuzu D-Max.
This popular pickup continues to evolve and slowly move upmarket after gaining luxuries. The most significant revolutionary jump of the Hilux happened in 2004 when the seventh-generation of the model was introduced. It was the first 21st-century iteration of Toyota's pickup. It is also the first generation to ride on Toyota's new Innovative Multi-purpose Vehicle architecture. It provided improved safety, better ride comfort, modern D-4D diesel engines, more interior space, and a more modern aerodynamic body.
The current 8th generation offers a more refined and stylish design than its predecessor, but the tradition of being a tough pickup continues. It received a much-awaited refresh in 2020.

Martin Aguilar
Author