Toyota PH's new online showroom is the closest we'll get to a configurator
Like fiddling with car configurators? Then you'll like TMP's virtual showroom
Toyota PH's new online showroom
If you've ever been a curious car enthusiast like us, then surely you know that websites for some car brands in the U.S. uses an online car configurator. If you don't know what is, it's a virtual showroom wherein you can change the way your car looks inside and out based on several options.
It's indeed a powerful tool as it allows a car buyer to make a truly personalized vehicle. Apart from that however, these configurators can also help a buyer inspect the car better due to the fact that these configurators commonly use 360-degree views of the interior, the exterior, and other useful view modes.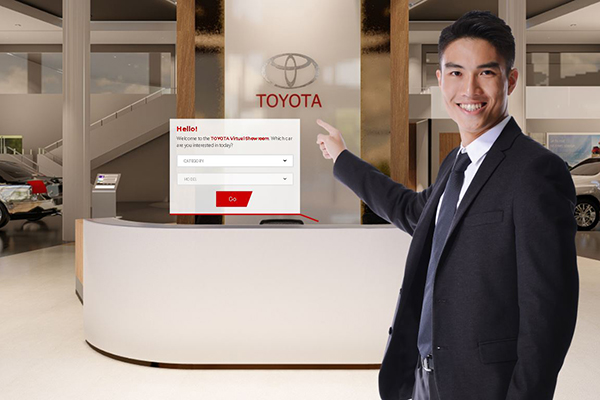 Here's the landing page for the Toyota virtual showroom. Here, you can select the model you want to view
Now why are we talking about online car configurators? Well due to the COVID-19 pandemic, a lot of car dealerships here in the Philippines, despite being allowed to open now, are hard at work in developing ways for a better car buying experience from the comfort of your home.
One such car company is Toyota Motor Philippines, which has recently launched the Toyota Virtual Showroom, which to us, is the closest thing we can get to an online car configurator.
Not a configurator, but still a useful virtual showroom
That's right, because like the car configurator common in American car websites, the Toyota Virtual Showroom also has a 360-degree vehicle display, as well as other interactive features that'll surely help you get to know all the Toyota car models available in the Philippines better, inside and out.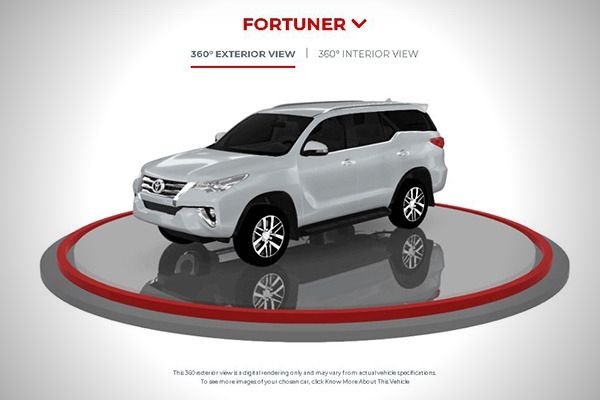 Once you've chosen a model, a 3D which you can view from all angles will load
Once you've chosen a car, the virtual showroom can also show you payment estimates, and if you fill in the provided online forms with your details, dealer representatives can then contact you to answer more of your questions, offer a quotation, and of course, facilitate an actual car purchase. In short, it's an easier way to view and/or purchase a car from the comfort of your home.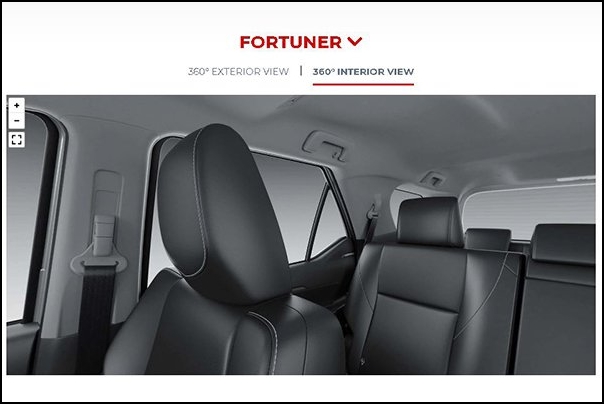 A 360-degree view camera is also available for the interior of the car. Neat!
>>> Related: A complete guide to Toyota cars in the Philippines
Regrettably though, the most you can do to "customize" or "configure" your car is choosing its color. Car options aren't that common here in the Philippines after all, and it's more of an American thing.
Regardless, the Toyota Virtual Showroom is still a very useful tool, which will undoubtedly provide a lot of convenience especially in this age of social distancing.
For more automotive industry news, keep reading here on Philkotse.com.
Author
Cesar learned how to drive a car years before he got his license. Today, he's still looking for that perfect '90s Japanese coupe to drive into the sunset while listening to Crazy Little Love by Nuage. Also has a thing for badass off-road vehicles and weird engine swaps.