The Toyota GR Yaris RS gets sporty looks but underwhelming power 
A new Toyota GR Yaris RS has been launched in Japan with a power output that is almost the same with the Vios, which is underwhelming considering all the hype generated by this hot hatch. 
It is underwhelming since GR stands for Gazoo Racing, which is Toyota's motorsport division. As such, Toyota cars with the GR badge should ideally have significantly more power than stock cars available in the market such as the Vios.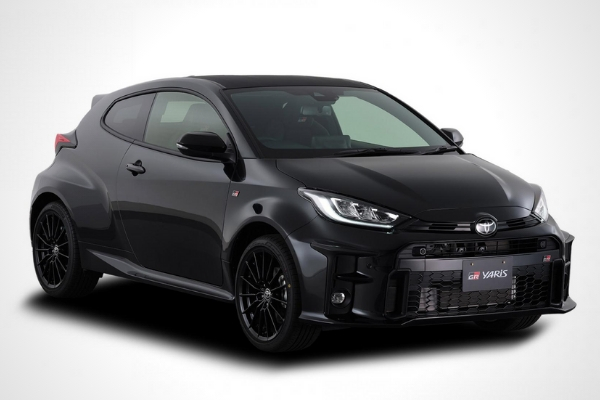 Do you think the underwhelmed Yaris RS would sell?
The GR Yaris RS's exterior looks sporty and worthy of being called a hot hatch. However, looking at its spec sheet is a different story. 
Under the hood, it is equipped with a 1.5-liter 3-cylinder engine that generates 118 hp and 145 Nm of torque. To put things in perspective the current 1.5-liter Vios G variant, available in the Philippine market, generates 106 hp and 140 Nm of torque.
The GR Yaris RS's engine is connected to a CVT that has a 10-speed sequential shiftmatic.
>>> Related: Get Toyota Yaris downpayment and installment price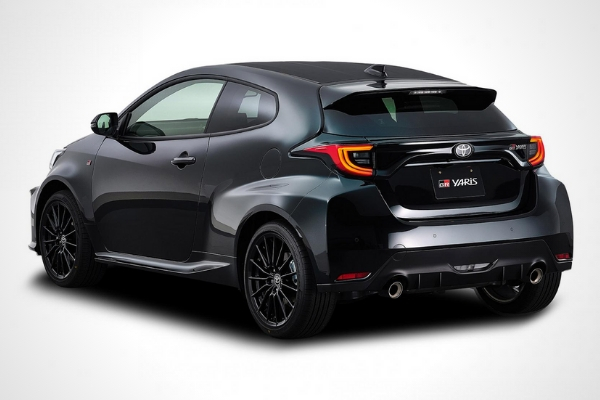 Significant exterior updates have been made to complement its whopping engine power
Aside from the RS, the Japanese automaker also offers the RZ and RC variants. The RC and RZ models are powered by a bigger 1.6-liter 3-cylinder gasoline turbo engine that is capable of producing 268 hp and 370 Nm of torque – twice the power of the RS model.
These two new models will come with a 6-speed manual transmission and four-wheel drive with a mode dial switch (Normal/Sport/Track).
If you feel displeased with the Yaris RS, then you shouldn't worry as this model will be available in Japan only. Toyota President Akio Toyoda, however, is still confident with the said released lineup as his company seeks to develop its people and its cars through the pursuit of making ever-better cars.
>>> Related: 2020 Toyota Fortuner, Hilux debut with 500 Nm, 360-degree view camera, more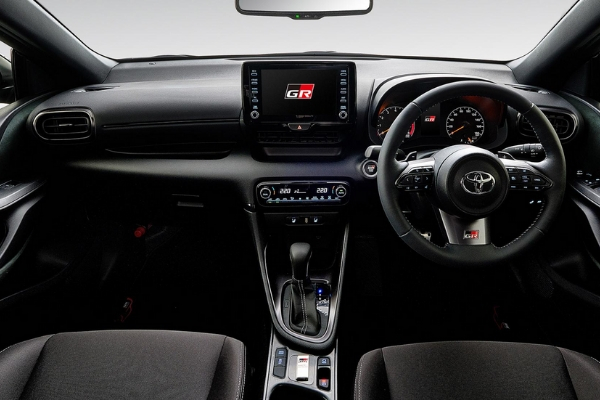 Here's an interior view of the new GR Yaris
"The GR Yaris is a car developed for win. In the past, we tried to be successful in motorsports by taking a production car and adapting it for motorsports. GR Yaris is the very first model to reverse this process. There is no limit when it comes to the improvement of this car. The final touches to this car should be done by your own hands," he said.
Here at Philkotse.com, we value your interest in the automotive industry. You can visit our website to find out more.
Know more about Toyota Yaris

Toyota Yaris is another subcompact hatchback offering from Toyota. It is a perfect vehicle for individuals with an active lifestyle because of its youthful vibe. The current version of this subcompact hatchback looks stylish and modern compared to its predecessor. The redesigned front exudes a premium and very trendy look. Inside, the five-seater Yaris features a 6.75-inch touchscreen entertainment display, and a 60:40 foldable rear seat to make additional room for the already spacious 326-liter cargo space. This subcompact hatchback is known for providing exceptional in-cabin comfort levels. The spacious cabin, particularly at the rear part, is massively impressive, considering the car size. The seats also offer under-thigh support and great cushioning. ABS with brake assist and brake distribution, complete set of airbags, and immobilizer with alarm are a standard feature in the Toyota Yaris. Toyota Yaris provides two engine options. The first option is the smaller 1.3-liter with an output of 98 hp and 124 Nm of torque. The second one is a bigger 1.5-liter unit that produces 106 hp of power and torque of 140 Nm. It comes in a total of two variants with base variant price at Php 973,000.

Rex Sanchez
Author
Rex found his passion for cars at a young age. He loves anything with an engine – which includes cars and planes. Right now, he is pleased to impart that passion for cars to a professional level under Philkotse as staff writer.