Meet the Toyota Yaris Cross, Toyota's latest crossover to rival the Juke and other small crossovers.
Details about the 2021 Toyota Yaris Cross are out. If you remember, Toyota launched the all-new, fourth-generation XP210 Yaris hatchback earlier this year. It rides on the Toyota New Global Architecture GA-B platform, and boy did it get many car enthusiasts and Toyota fans excited.
Toyota was in preparation to launch the crossover version of the new XP210 Yaris at the Geneva Motor Show, but that didn't push through since it got canceled due to the coronavirus pandemic.
However, that didn't stop the Japanese marque from unveiling the Yaris-based crossover, albeit, online. So, what's it look like?
>>> Related: Watch out for latest Toyota Yaris 2021 price list in the country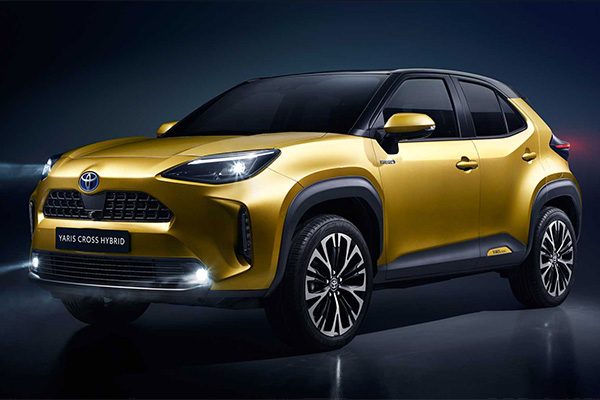 The Yaris Cross looks like this. Pretty rad, right?
2021 Toyota Yaris Cross: It's pretty
Size-wise, the 2021 Toyota Yaris Cross is compact because this new crossover is positioned just below the Toyota C-HR. When comparing it to the XP210 Yaris, however, the Yaris Cross measures 90mm taller. Its 4,180mm length also allows it to feature longer overhangs. The wheelbase, on the other hand, measures 2,560mm – just like the regular Toyota Yaris it is based on.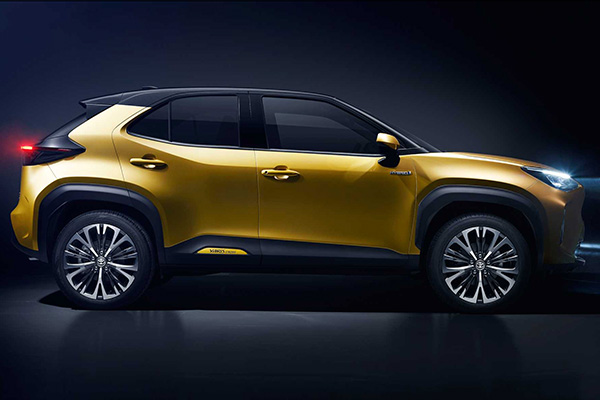 We reckon that it'll have more wiggle room for its passengers
The new Yaris Cross is also 20mm wider than its hatchback brother so this might mean that it also has better elbow room for its passengers.
When talking about its styling, the Yaris Cross isn't as quirky as the C-HR, and yes, it does stick close to the Toyota Yaris hatchback currently on sale especially with regards to its front fascia. It is, however, very aggressive with its eagle-eyed, pouting front end, and its bulging, black plastic-clad wheel arches.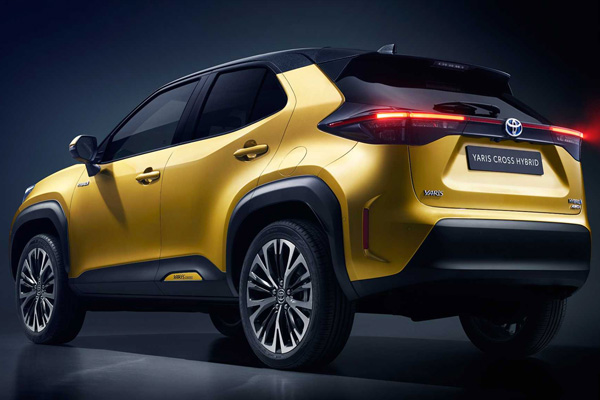 Also, some markets will be getting an optional power tailgate
2021 Toyota Yaris Cross: Engine
The Yaris Cross is a hybrid. It makes use of a 1.5 liter inline-3 gasoline engine, combined with an electric motor.
With those two working together, it can make around 116 horsepower, which is frankly more than enough for a city going crossover. Do note that the Yaris Cross has all-wheel-drive so it can also deal with a bit of rough, muddy roads when you need it to.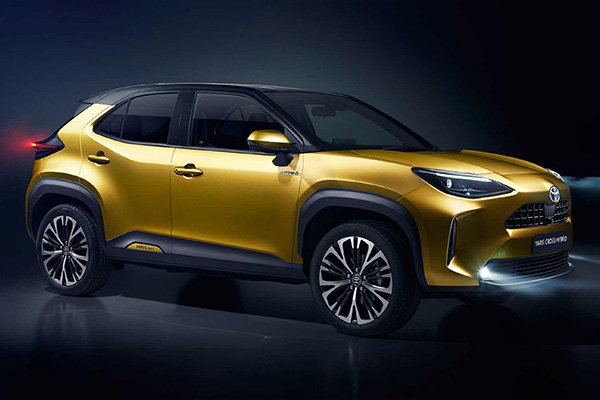 Its AWD might even be enough to handle some sand
2021 Toyota Yaris Cross: We want it
As of now, Toyota has announced that the Yaris Cross is going to be available for the Japanese and European markets. There's no word yet whether Toyota Philippines is bringing in this exciting new crossover model but, here's to hoping.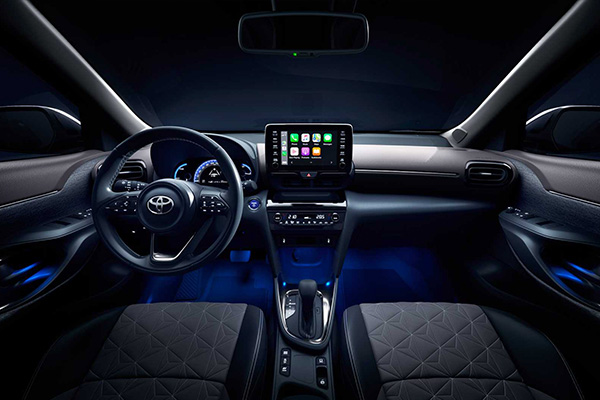 Toyota fans, check out that interior. It's clean and well-arranged
For the latest news updates from the automotive industry, keep reading here on Philkotse.com.
Know more about Toyota Yaris 2021

Toyota Yaris is another subcompact hatchback offering from Toyota. It is a perfect vehicle for individuals with an active lifestyle because of its youthful vibe. The current version of this subcompact hatchback looks stylish and modern compared to its predecessor. The redesigned front exudes a premium and very trendy look. Inside, the five-seater Yaris features a 6.75-inch touchscreen entertainment display, and a 60:40 foldable rear seat to make additional room for the already spacious 326-liter cargo space. This subcompact hatchback is known for providing exceptional in-cabin comfort levels. The spacious cabin, particularly at the rear part, is massively impressive, considering the car size. The seats also offer under-thigh support and great cushioning. ABS with brake assist and brake distribution, complete set of airbags, and immobilizer with alarm are a standard feature in the Toyota Yaris. Toyota Yaris provides two engine options. The first option is the smaller 1.3-liter with an output of 98 hp and 124 Nm of torque. The second one is a bigger 1.5-liter unit that produces 106 hp of power and torque of 140 Nm. It comes in a total of two variants with base variant price at Php 973,000.

Cesar G.B. Miguel
Author