After releasing the GR Yaris, Toyota is now currently developing a crossover based on the said hatch.
A Yaris-based crossover
To hop in further into the current crossover hype train permeating the international automotive market, Toyota announces or rather, teases us with its plan to build a Yaris-based crossover.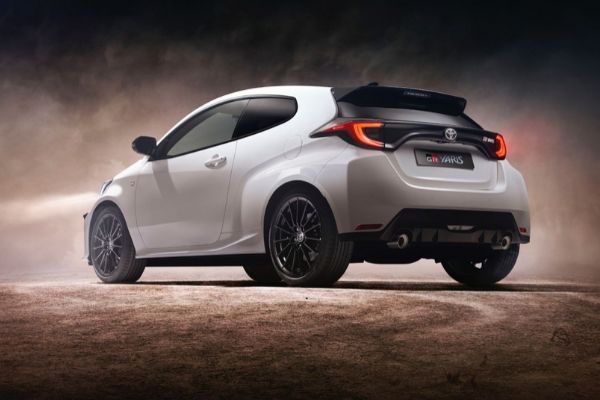 Officially released on Jan. 10, the GR Yaris is a 268 horsepower beast of a hatch
Now, this yet to be named model will most assuredly be using the all-new Toyota Global Architecture-B, specifically the GA-B platform.
And if you remember the new Yaris, it's also using the GA-B making for a very tight handling hot hatch regardless of being the GR Yaris or the humbler but economical 1.5-L, 1.0-L and 1.5-L Hybrid versions.
Not just a Yaris on stilts
According to Matt Harrison, the executive vice president of Toyota Europe, this new crossover model "isn't just a Yaris with body cladding and a raised suspension."
In fact, this new crossover will have a very different exterior design and will be instantly recognizable from the smaller hatch.
Check out this teaser sketch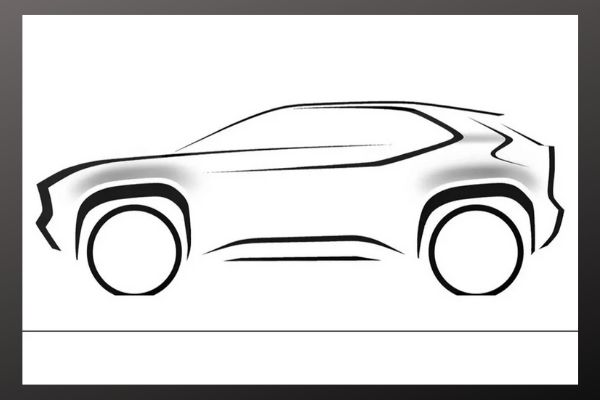 If you squint your eyes HARD then tilt your head just a bit, it  looks like the Toyota Fortuner
If we go about this very basic, rough yet stylistic piece of work, the overall shape reminds us much of the Toyota Rav4. If indeed the new Yaris based crossover sticks to what this sketch is trying to show us, then it's definitely larger and might even be able to take on rough patches of terrain. We hope.
Matt Harrison also says that "you won't have to wait too long to see the final design." This means that we might be seeing a rendered example sometime soon in the upcoming months but the production itself won't begin until 2025.
Toyota has high hopes for this future model and that is clearly evident by the company's statement that this new crossover will account for 30% of its sales in Europe.
>>> Check out: A review of last years' total car sales and our prediction for 2019's
Toyota Yaris crossover release date?
As of now, there's no news yet as to when this Yaris-based crossover will be shown-off to the world. Likewise, there's also no word yet as to where exactly it will be released.
About that though, we're certain that it'll be released in Europe and there's also a very slim chance for it to be introduced in the United States.
As for the Philippines? Well, while some of us here are skeptical, in the car world, sometimes penguins can fly.
For more news articles, keep reading here on Philkotse.com.

Know more about Toyota Yaris 2022

Like its brothers in other Southeast Asian markets, the Philippine-spec Toyota Yaris is a five-door subcompact hatchback based on the Toyota Vios sedan. Locally, it is available in two variants: the Yaris E 1.3 AT and the Yaris S 1.5 AT. Toyota Yaris price Philippines starts at ₱973,000 for the entry-level E 1.3 AT, while the top-of-the-line Toyota Yaris S 1.5 AT is priced at ₱1,114,000
Both trims of the 2021-2022 Toyota Yaris Philippines utilize a 1.5-liter inline-4 gasoline engine capable of making up to 106 horsepower and 140 Nm of torque. For both Yaris variants, both come with a continuously variable transmission with a paddle shifter manual-mode.
Size-wise, the Toyota Yaris measures 4,140mm long, 1,730mm wide, and 1,500mm in height. It also has a wheelbase length of 2,550mm, and a ground clearance of 140mm.
In the local market, the Toyota Yaris' competitors includes the likes of the Volkswagen Santana GTS, Honda City hatchback, Mazda2, Suzuki Swift, etc.

Cesar G.B. Miguel
Author