A review of 2018's Q4 car sales, 2018's total car sales, and what we predict will happen towards the end of 2019.
The year 2019 is drawing to a close, and apart from the Yuletide holidays, it's also the season for sales reports.
In the auto industry, sales reports for a particular month typically come out sometime the following month; this is the case for industry players such as the Chamber of Automotive Manufacturers of the Philippines, Inc. (CAMPI), the Truck Manufacturers Association (TMA) and the Association of Vehicle Importers and Distributors (AVID).
Before the month of December ends and the official 2019 year-end report comes out, let's take a look at how the car industry did last year (2018).
1. A review of the Q4 December 2018 Auto Sales
In 2018, total auto industry sales had slumped, with a total of 401,803 units sold. This marks a 15% drop from 473,943 units sold in 2017. These numbers were based on combined reports from CAMPI, AVID, and TMA.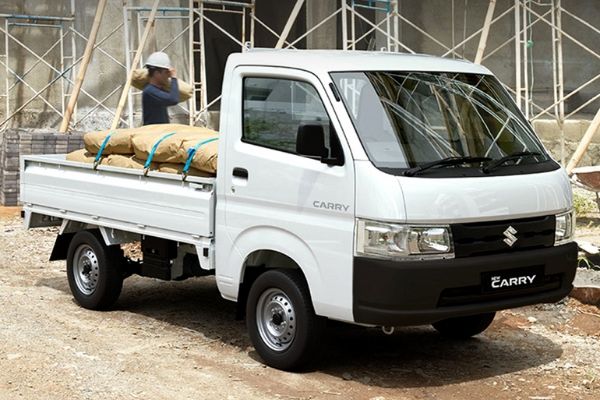 Vehicles like the Suzuki Carry are a mainstay utility vehicle for small Filipino businesses
The lower sales figures last year stemmed from higher excise taxes levied on brand-new cars as a result of the TRAIN Law, which conesequently slowed down demand.
Toyota managed to lead the rest of the pack in 2018 with 152,389 units sold, but this was still 16% short compared to their 2017 performance. Mitsubishi came at a close second with 66,081 units, Hyundai with 35,401 units, Nissan with 34,952 units, and Ford at 23,571 units.
For December 2018, however, sales picked up by 2.2% with a total of 31,945 units sold. This was led by light commercial vehicles consisting of pick-up trucks, SUVs, and vans. 
Breakdown by vehicle type for overall Q4 2018 car sales

| | |
| --- | --- |
| Vehicle Type | Number Sold |
| Passenger Car | 32,938 |
| AUV/Multi-Purpose | 10,090 |
| LCV (pickup, SUV, van) | 61,245 |
| Light Truck | 2,242 |
| Bus Truck IV | 1,292 |
| Bus Truck V | 441 |
| Total | 108,248 |
>>> Check out: 
2. A review of September 2019 auto sales
September auto sales totaled 34,855 units sold, a 6.6% increase. This positive growth is attributed to improving economic trends, including stabilizing inflation rates. LCVs from the top five brands (Toyota, Mitsubishi, Nissan, Hyundai, and Suzuki) account for this figure.
Breakdown by vehicle type for September 2019 car sales

| | |
| --- | --- |
| Vehicle Type | Number Sold |
| Passenger Car | 11,154 |
| AUV/Multi-Purpose | 3,341 |
| LCV (Pickup, SUV, VAN) | 19,037 |
| Light Truck | 751 |
| Bus Truck IV | 388 |
| Bus Truck V | 131 |
| Total | 34,855. |
3. Our predictions for December 2019 Q4 and overall 2019 sales
First off, LCVs will continue to post the most number of sales, as they're likely the category that's least affected by the TRAIN law. Also, many Filipinos still prefer them due to their versatility and value for money.
Second, we believe that the growth attributed to positive economic trends will continue through the month of December. This is also the period when companies typically give out bonuses, such as the much-awaited 13th-month pay, and dealerships will have Christmas promos to take advantage of this windfall in order to clear their respective inventories and make way for newer models. Small passenger cars such as subcompacts and hatchbacks will sell well, as these are favored by young professionals.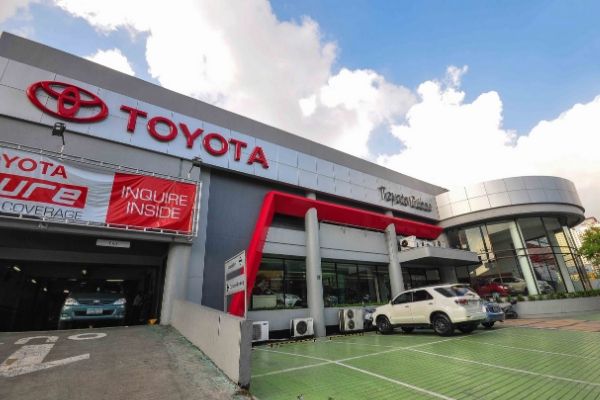 As always, Toyota takes the lead in 2019 Q4 as well as the 2019 total units sold
Total Q3 auto sales currently stand at 199,815 units sold; that 's around 49% higher than 2018 Q3 auto sales which only totaled 101,226 units. In short, 2019 is shaping up to be a better year for the car industry. 
For more automotive news, keep reading Philkotse.com.


Cesar G.B. Miguel
Author