Due to their excellent vehicles and a really strong marketing campaign, Suzuki Philippines recently has seen a rise in their sales performance!
1. Suzuki Philippines: Impressive year to date performance
Suzuki Philippines for this fiscal year has been on a roll. They've performed consistently in terms of sales in the first quarter of 2019 and the company even secured the 6th spot in the Chamber of Automotive Manufacturers of the Philippines, Inc. or CAMPI.
Recently, the Japanese carmaker has revealed that they have attained the fifth place for a year to date sales performance for the current year and the fourth place for July alone. This marks the highest performance ranking for Suzuki since they started selling their products in the country. In comparison to last year, the company also saw a massive 41% growth in sales.
There are many factors as to why Suzuki is having a very performance this year. One is the very strong marketing campaign which they started way back at the start of the year which included their participation at the 2019 Manila International Auto Show, and the efforts of their nationwide advocacy for road safety.
Another really large contributor to their present performance is the success of the all-new Suzuki Ertiga 2019 7-seater MPV which accounted for almost 34% of the company's income as of July alone.
The Suzuki Swift also contributed with around 13% sales and the smaller and more affordable Suzuki Celerio at around 11%.  It also helps that more and more local TNVS drivers are apparently beginning to recognize the Suzuki Ciaz as a viable platform.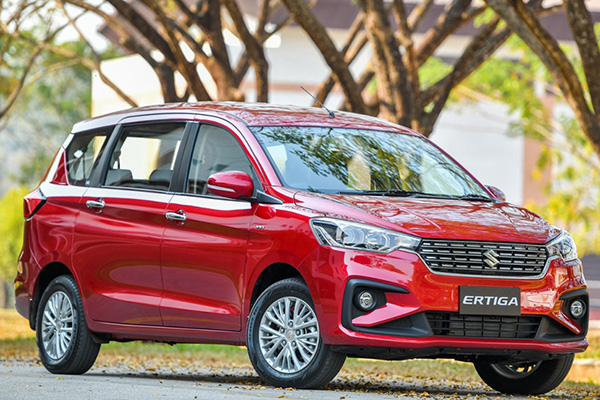 The Suzuki Ertiga is quite a success and contributed a big chunk of sales of the company
Suzuki Philippines will also hold their Auto Festival and are inviting interested parties and Suzuki fans. Included in the said event are exhibits that highlight Suzuki made vehicles and many other Suzuki related stuff.
While the Auto Festival at SM City BF Paranaque had already concluded recently on Aug 17-18, you can still catch up with the ones to be held at SM City General Santos on September 21-22 and at the SM City Mall in Davao on October 26-27.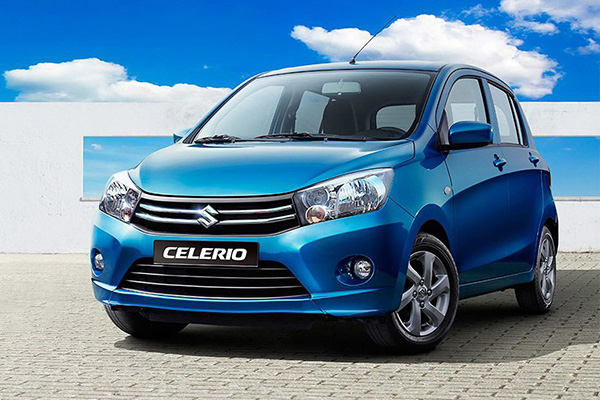 To a smaller but still significant degree, the Suzuki Celerio also helped improve Suzuki's sales performance
In a statement, Suzuki Philippines said that they will continue to deliver on their commitment to providing high-quality vehicles which will in-turn provide Filipinos a great driving experience.
>>> Get yourself a high-quality Suzuki by visiting our Suzuki listings.
2. Suzuki Philippines: What could come next?
While Suzuki is no doubt enjoying a roaring success as of the present, they, like any sensible company, do have plans for the immediate future of their brand. And one of those next steps might be a new Suzuki made SUV.
In India, they have recently released the all-new Suzuki XL6 mini SUV which looks like it could compete against the likes of the Honda BR-V and the Toyota Rush. As of now though, Suzuki Philippines is yet to reveal whether or not the aforementioned SUV will be released here.
In our opinion, however, the XL6 will be a welcome addition to the Suzuki Philippines line-up and that if it ever gets here, it will undoubtedly become a success seeing that more and more people are drawn in by Suzuki made vehicles for their affordability, durability, and as Suzuki have themselves mentioned; the great driving experience they provide.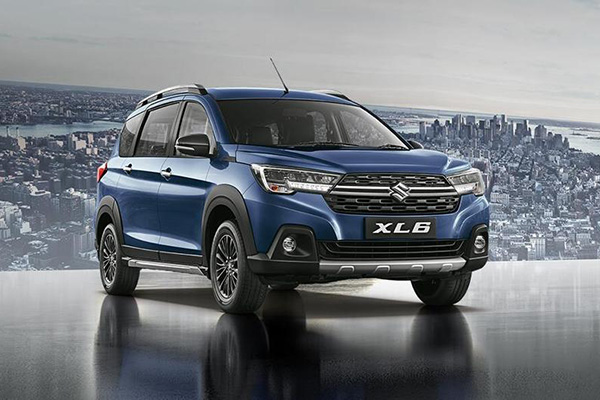 We would really like to see the XL6 arrive in the Philippines. Fingers crossed!
For more automotive news and the latest car reviews, please keep reading here on Philkotse.com.

Know more about Suzuki

Suzuki Philippines Inc. (SPH) offers 11 new models with a price that starts at ₱499,000 and goes up to ₱1,175,000. It includes 10 passenger cars and one commercial vehicle which is the Suzuki Carry. In the hatchback category, Suzuki Philippines offers the Suzuki S-Presso, Suzuki Swift, and Suzuki Celerio. As for sedans, the Japanese automaker has the Suzuki Dzire. SPH has two MPV offerings, namely the Suzuki Ertiga and Suzuki APV. And the crossover/SUV lineup of the small car manufacturer consists of two models. There's the Suzuki XL7, and Suzuki Jimny.
In addition to the monthly Suzuki car price list, Philkotse.com always ensures that it is the address that provides all the best promotions from all dealers in the Philippines along with prepaid and paid programs, and the lowest monthly contribution that car buyers cannot ignore.
Looking for your dream Suzuki cars? Interested to know the Suzuki Cars Philippines price list for 2023? Browse through hundreds of quality vehicles here in Philkotse.com. Also, stay updated with the latest news, car reviews, and everything you need to know about your favorite car brands.

Cesar G.B. Miguel
Author