After losses in 2018 due to a number of factors. For 2019, it looks like the Korean company has made a stellar comeback thanks to the Hyundai Accent sales volume.
As you may well know, 2018 was a very tumultuous time for the automotive industry as a whole here in the Philippines and there are a lot of factors that contributed to that. In fact, only 401,803 vehicles in total were sold during 2018 which is quite a lower figure compared to 2017's 473,943 total vehicle sales figure.
Higher taxes, fuel prices, and higher prices of vehicles also due to higher taxes are just some of those causes contributing to the lower figure of Hyundai cars for sale in the Philippines in 2018.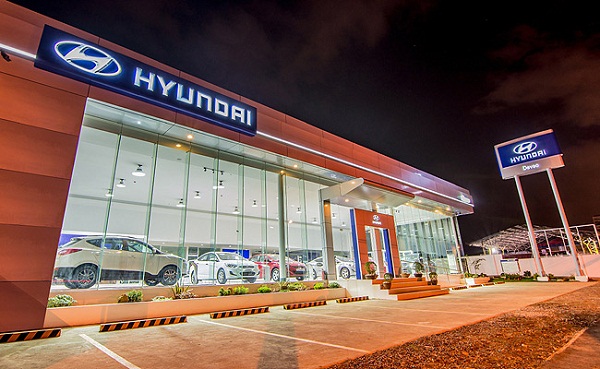 Hyundai now has 42 dealerships around the country
At the start of 2019, things are looking quite better for Hyundai Asia Resources Inc., Hyundai's official distributor here in the Philippines. For the first quarter, Hyundai Asia Resource Inc. (HARI) has increased its sales up to 12.5 percent and for March 2019 alone, the company has garnered a 6 percent larger sales upturn compared to March 2018 figures.
As such, we can safely say Hyundai Philippines is doing well and is on its merry way to a significant comeback. For 2019, even though Hyundai has admitted that they did lose a little bit on passenger car sales.
Hyundai Reina, the company's 4-door B-segment sedan made about 16% of their total sales for that segment while their top selling vehicle is still, you guessed it: The Hyundai Accent.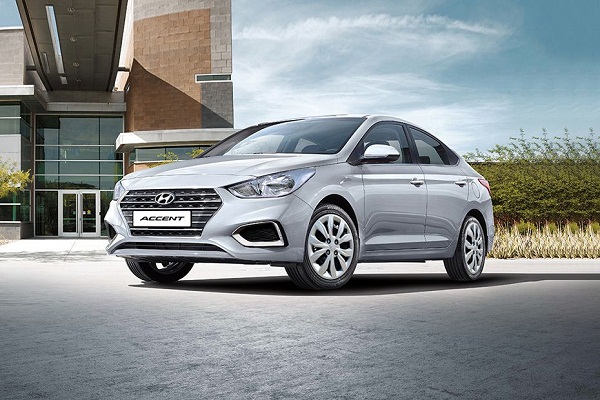 Despite an aging platform, the Hyundai Accent is still a popular passenger car in the Philippines
This is not surprising at all as Hyundai Accent sedan and the hatchback is a very reliable and dependable sub-compact vehicle which despite its very bare bones, function over style design is still quite a favored vehicle due to its powerful engine which is one of the most powerful in its market segment.
Despite the power output especially with the diesel versions of the Accent, the car is also quite economical to run and maintain.
As we've mentioned before, commercial vehicle sales were quite sizable in 2018. The same might still be the same for 2019 as it's reflected from the 44 percent total sales figure the H-100 light commercial vehicle has garnered.
Meanwhile, Hyundai Kona subcompact crossover is also doing quite well since its launch and has almost over 1043 units sold as of today.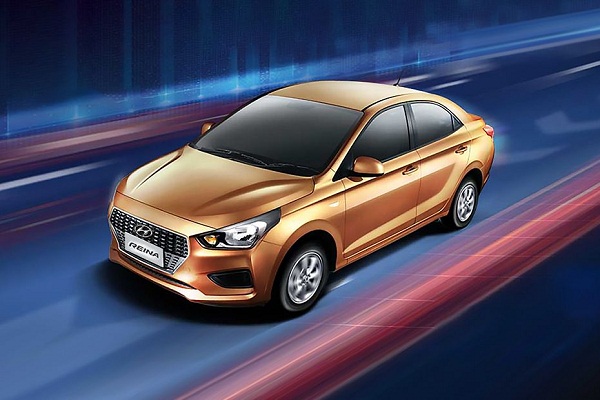 Backing up the Accent is the Hyundai Reina
For the first quarter of 2019, HARI has sold a total of 9,949 units. That figure consists of 5,404 passenger cars, 3551 units of which are from the Hyundai Accent, 1,576 are from the Hyundai Reina. Hyundai has also sold quite a number of H-100's at about 1,901 units. It is also of note that five Ioniq hybrids were also sold in the first quarter of this year.
In the Philippines, Hyundai started to distribute their vehicles here in partnership with the Hyundai Asia Resources Incorporated which then became the official and exclusive distributor of Hyundai PH's brand new vehicles and other products in the Philippines.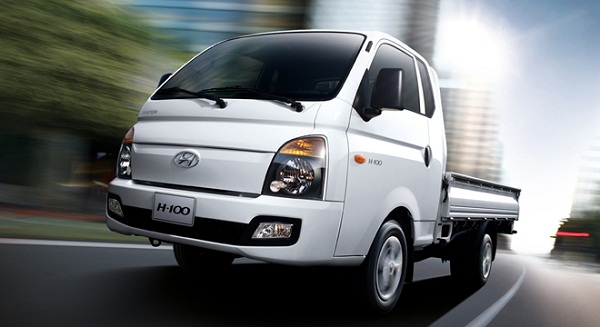 Aside from passenger cars, Hyundai H-100 is also doing good in the Philippine commercial vehicle market
Currently, Hyundai has 42 Hyundai dealers distributed around the country: 18 of which are found in Luzon, seven are located in Visayan and 4 in Mindanao. Hyundai has 13 dealerships in Metro Manila alone.   

Know more about Hyundai Accent 2022

The Hyundai Accent is the Korean marque's entry to the competitive subcompact sedan category. It is available in six variants and the Hyundai Accent 2022 Philippines price that ranges from Php 790,000 to Php 1,038,000. Hyundai Asia Resources, Inc. (HARI) offers this model with two engine options consisting of gasoline and diesel mills. Lower-end variants use a 1.4-liter Kappa MPI Dual CVVT gasoline engine that makes 99 hp and 132 Nm of torque, while higher-end variants are equipped with a 1.6-liter CRDi turbodiesel engine that delivers 126 hp and 260 Nm of torque. As for the transmission, the engines can be connected to either a 6-speed manual or a 6-speed automatic gearbox.
Moving to the dimensions, the Accent spans 4,440 mm in length, 1,729 mm in width, and 1,460 mm in height, with a wheelbase rated at 2,600 mm. In the Philippines, this Korean sedan is competing against the likes of the Toyota Vios, Honda City, and Nissan Almera.

Cesar G.B. Miguel
Author
Recent posts