Want to actually race and stop playing around? Then check this out.
In light of the current COVID-19 pandemic, a lot of racers, and race organizers around the world have turned to Sim Racing. We know that sounds unusual, but racing events are literally mass gatherings. As a result, NASCAR and F1 drivers, as well as their sponsors are now engaged in Sim Racing E-Sports to keep the fire of motorsport burning.
GR Supra | GRAVITY & RESONANCE
As for car brands like Toyota, motorsport is deeply ingrained in its identity, and the company desires to keep the ball rolling. And as you might already know, Toyota Motor Philippines (TMP) is the organizer of one of the largest motorsport events in the country, the Vios Racing Festival.
But racing events, as we've said, is pretty much out of the question as of the moment. As such, TMP has launched its latest online E-Sports program, the GR Supra GT Cup Asia – Philippines.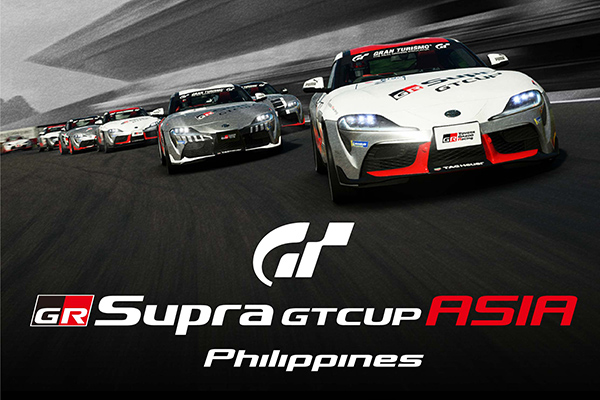 The GR Supra GT Cup is an ongoing international Gran Turismo e-racing event and now there's a Philippine leg
>>> Related: Get to know the car in our in-depth guide to Toyota Supra
The GR Supra GT Cup Asia – Philippines
Now unlike the typical "in-real-life" racing event, the GR Supra GT Cup Asia will be more accessible to a lot more people. It is indeed open to the public, as long as you're aged 18 and above, and it will be held entirely online.
The said online e-race is expected to start in July 2020, and you'll get to use the GR-Supra, which is quite an upgrade from the Toyota Vios used on the Vios Cup.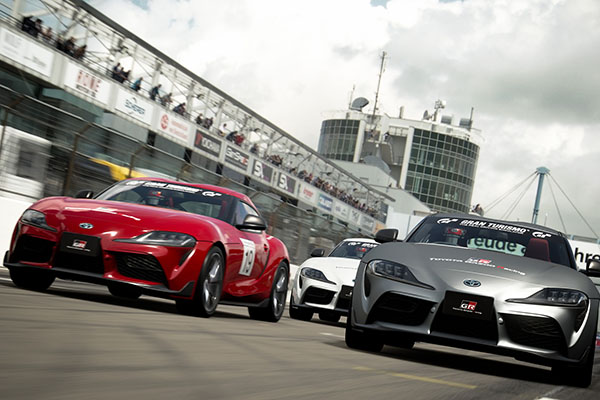 A screenshot from Gran Turismo showing an all Toyota Supra race
Winners of the GR Supra Cup Asia – Philippines event will then get to participate in the GR Supra GT Cup – Asia regional finals, where we're guessing that amateurs will be rubbing their virtual Supras against pro-racers.
But guess what, on online sim racing, it's about you and your own skills; there's no crew, pit teams, and team managers. So yes, with enough practice, even a total amateur might also do well.
>>> Learn more about Toyota model lineup in the Philippines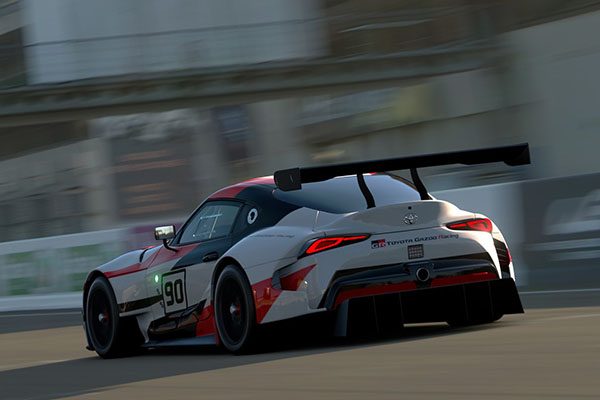 What are you waiting for? Fire up your copy of GT, dust off that sim racing wheel, and start practicing
With regards to this online e-racing event, TMP President Atsuhiro Okamoto said that:
"Safety of our customers, employees, and fans are always at the top of our priority. But we also recognize the value of waku-doki spirit in everyone!  This is a great way to sustain the excitement of motorsports programs in the Philippines in a safe environment. We look forward to a better 2021 Vios Racing Festival Season where we can go back to the tracks again and feel the heat and excitement. But for now, we invite everyone to join the GR Supra GT Cup Asia E-Sports Program."
TMP will announce more details about the GR Supra GT Cup Asia – Philippines soon. We'll be keeping a close eye on this, and give you updates once we know more about the GR Supra GT-Cup.
Visit Philkotse.com's News Section to know more about the latest in the automotive industry.

Know more about Toyota Supra 2022

The Toyota GR Supra is a 2-seater sports car that is available in the Philippines at a price of Php 4,990,000. It can go up to Php 5,090,000 if the Ice Gray body color option is chosen, with five other paints priced at Php 5,050,000. Only one variant is available locally which uses a BMW-sourced 3.0-liter inline-6 twin-scroll turbocharged gasoline engine that generates 335 Nm of torque and 500 Nm of torque. This engine is connected to an 8-speed automatic transmission as standard. Dimensions-wise, this iconic sports car spans 4,379 mm in length, 1,854 mm in width, and 1,294 mm in height, with a wheelbase of 2,470 mm and a ground clearance rated at 115 mm. In the local market, the Toyota Supra competes against the likes of Ford Mustang, Nissan 370Z, and Porsche 718.

Cesar G.B. Miguel
Author