Another stunning and exciting season of the Toyota Vios Racing Festival has concluded and after a fun-filled weekend, the author shares why one of the biggest blunders of his life is also the most exhilarating.
I've always dreamed of driving a race car, to experience the feeling of driving flat out on the track, heel-toeing at every turn threading through chicanes. This won't be a story about that, however; this will be more a lesson in racing protocol, "How Not To Screw It Up 101". It was a bit unfortunate that an *epic* fail on my part sort of put a damper on things, but we'll get to that later.
What's hot at Toyota Vios Racing Festival 2019?
The Toyota Vios Racing Festival
The 2019 Vios Racing Festival recently came to a smashing conclusion last Saturday at the Clark International Speedway, with drivers from different classes competeing in their respective events to find out who's the fastest around the track and the autocross course.
This was the fourth and final leg of the annual event that saw its fair share of twists, turns, and straights, as well as a few exciting crashes where thankfully no one was seriously hurt.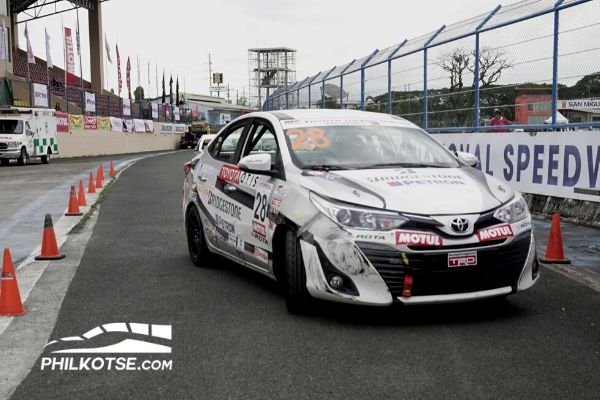 It was a solid and action-packed event, as this Vios race car can attest to.
Popular celebrities such as Gerald Anderson, Chie Filomeno, Gretchen Ho, Daniel Matsunaga, Aubrey Miles, and Troy Montero showcased their racing stuff in the Celebrity Class of the Vios Circuit Championship.
Racing alongside the stars and competing in their own division are the Promotional Class drivers, many of whom are seasoned veterans. Previously racing with his fellow celebrities, Fabio Ide chose to compete in the promotional class this time around, to prove his mettle against the best of the best.
>>> Check out: Car of the Week | 2014 Toyota Vios Race Car
Autocross madness
Apart from the balls-to-the-wall race action on the circuit course, the Toyota Vios Racing Festival featured the Vios Autocross Challenge for participants from the Media, Social Media and Car Clubs classes. Yours truly went for the Media class; I don't have enough followers on my Instagram account, and I have too much body fat to be with the Social Media Class.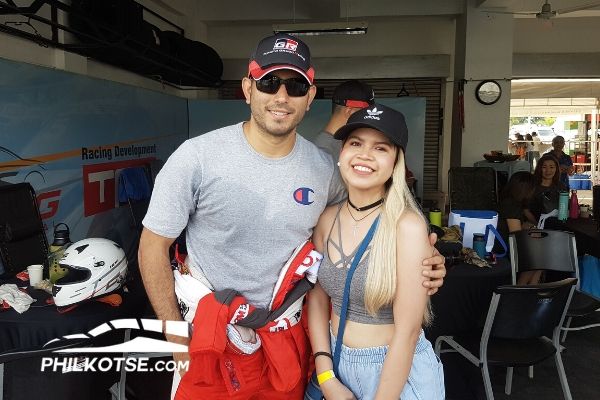 Fans were able to enjoy and have a good time with their favorite celebrities
These were the stakes that lay ahead of me as I came late to the party, only joining the last leg thanks to the gracious invitation sent by Toyota Motor Philippines. Before the main event last Saturday, I was supposed to join the briefing and pre-race exercises which were mandatory even for seasoned drivers, much more so for newbies such as myself; unfortunately, I wasn't able to catch it.
Giddy with excitement, I put on my racing jumpsuit which was a little too small for my 2XL frame, since I was a last-minute entrant. We went straight to the track but as soon as my name was called, I was like a deer in headlights, frozen and numb as they ushered me to the race car. I felt like my whole life flashed before my eyes, culminating at that very moment. I finally knew what Ricky Bobby meant when he says he didn't know what to do with his hands, I just wanted to go fast, and off I went.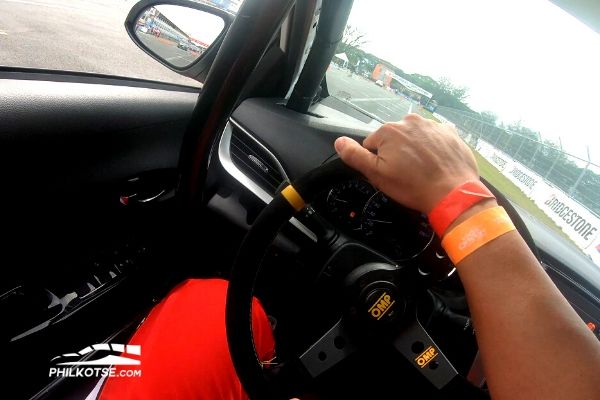 The part where I got lost in all the confusion
I lined up on the grid, and as soon as they gave me the go-ahead, I just ran off to the first chicane. I was about to do a U-turn but one of the guides told me to go ahead, so I kept going straight. I mashed the throttle, fully expecting to pass by the next cone, but all I saw was more tarmac in front of me.
Panic started to set in, as no one was stopping me and I kept on going and going, downshifting and heel-toeing as I entered every corner and letting it all rip as I exited the apex. I was so high on adrenaline, and the entire stretch of the Clark International Speedway just lay before me, seemingly endless under the Saturday sun.
As I returned to the grid, I realized to my horror that I was racing in the opposite direction, which would have endangered the other racers had they been with me on the track; this driver just made a complete fool of himself by giving in to his baser instincts.
All I could manage was a feeble "I am so sorry" to the organizers. They were far from impressed by my stunt, but they were understanding enough to at least let me keep racing in the event. Even now, I still wilt at the memory of that faux pas, days after the event had wrapped up.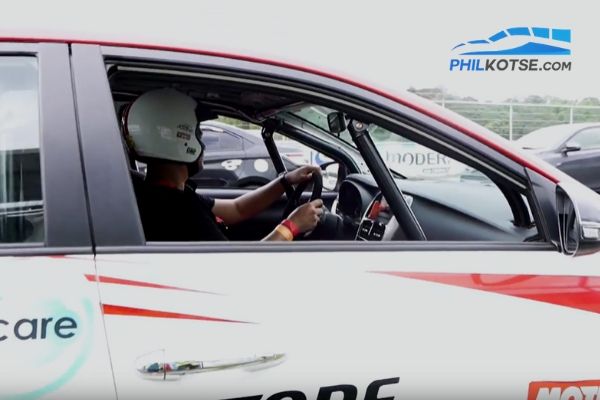 I kept repeating to myself: "Don't get lost!"
>>> Get yourself a Toyota Vios and wait for the next race!
What I learned
Thankfully, the organizers just made light of my stunt, pointing out to the other racers the importance of briefing, listening and paying attention to instructions before setting foot on the track. Oh well, I'd rather be a semi-good example than a cautionary tale.
The rules are there for a reason, because the cliche is true; it's all fun and games until someone gets hurt. I just thank the heavens that nothing untoward happened as a result my blunder.
>>> Find your nearest Toyota dealerships in the Philippines right now!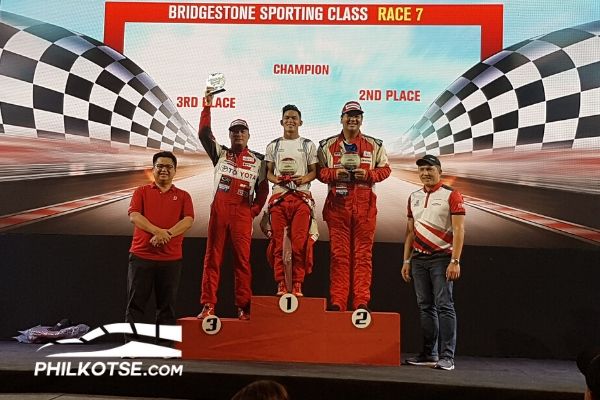 The winners were announced during the after-event ceremonies
The guys gave me another crack at the course. Since I am now more than familiar with the Vios race car at this point, I know what it was capable of. Despite my earlier display of derring-do, I didn't make the cut for the finals, not even close.
But the autocross course was really fun; it showcased the handling of the Toyota Vios, the engine response was spot on, whether the clutch was in or out. This Vios is a very stable machine, although I felt like I've already had my fill of the festivities from behind the wheel, and all I wanted was to bring the car back to the pit in one piece.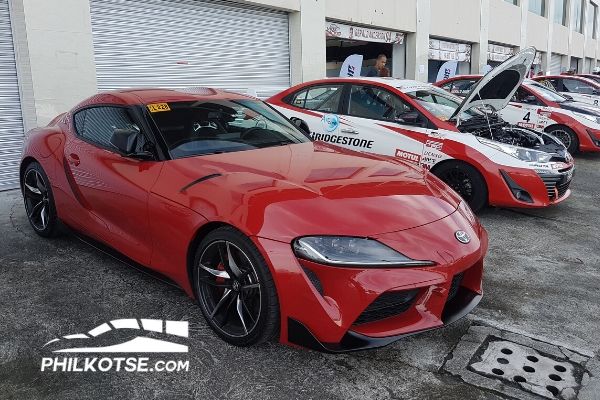 There was an interesting race car on display as well
Would I ever come back? Absolutely. It was the best moment of my life, and I am profusely thankful to Toyota Motor Philippines for the chance to represent Philkotse.com and experience the Toyota Vios in an autocross environment.
Sure I've had a little too much fun, but if ever the organizers are gracious (or foolhardy) enough to invite me back, I'll make sure to never miss the pre-race orientation again. All in all, the Toyota Vios Racing Festival was an experience I will never ever forget.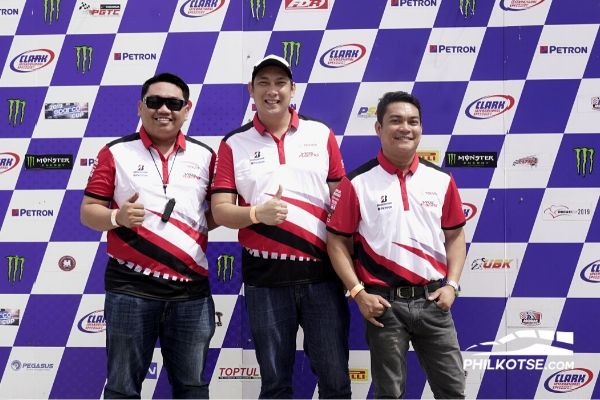 The Philkotse.com team sure had a great day as well!
The 2019 Vios Racing Festival is supported by the following partners and sponsors: Bridgestone, Petron, Motul, Rota, Brembo, Denso, AVT, 3M, OMP, and Tuason Racing.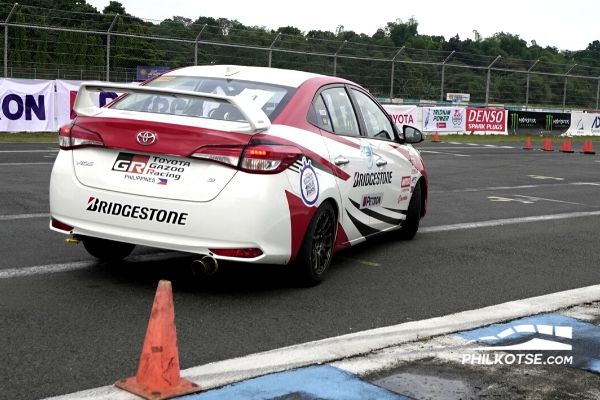 Until next year's Vios Racing Festival!
Here's the complete list of the podium finishers from last weekend's races:
Circuit Championship

Rank

Celebrity

Promotional

Sporting

 Race 7

1st

Troy Montero

Francis Adriano

John Dizon

2nd

Aubrey Miles

Darrel Garbes

Marc Soong

3rd

Gretchen Ho

Julian Tang

Red Diwa

Race 8

1st

Troy Montero

Francis Adriano

Lord Seno

2nd

Aubrey Miles

Darrel Garbes

Marc Soong

3rd

Gerald Anderson

Elysse Menorca

Gel Napat

Race 9

1st

Troy Montero

Julian Tang

John Dizon

2nd

Gerald Anderson

Elysse Menorca

Red Diwa

3rd

Daniel Matsunaga

Ian Rosales

Eggy Ong
Autocross Challenge

Rank

SMPs

Media

Car Clubs

1st

Vince Vandorpe

Anjo Perez

Carlos Iñigo Anton

2nd

Jun Sunga

Jose Luis Altoveros

Sean Kody S. Ng

3rd

Reph Bangsil

Raymond Figuerres

Mickie Carbonell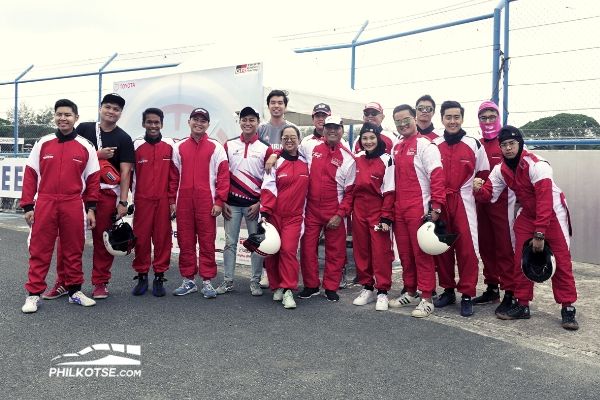 The Media Class racers surely had one of the best days of their lives
Follow Philkotse.com for more news, reviews, and insights on Philippine motoring.
Know more about Toyota Vios 2021

The country's number one car brand, Toyota Motor Philippines, introduced the Toyota Vios in 2002. This subcompact sedan is made at Toyota's plant in Santa Rosa, Laguna. Currently, the Philippine-spec Toyota Vios is offered in nine variants. Prices for the Toyota-made sedan ranges from Php 681,000 to Php 1,020,000. The Toyota Vios subcompact sedan gets two engine options, two transmission options, and a whole host of comfort and safety features. The said model is also available in a wide range of color options. This includes Black, Red Mica, Pearl White, Thermalyte, Blackish Red, Alumina Jade, Freedom White, Grayish Blue, and Super Red.

Roy Robles
Author