Give your old trusty Toyota Vios, from 2003 to 2013, a spa day at your nearest Toyota Dealership with Toyota Motors Philippines' Oil Change Promo for as low as P999!
When the Toyota Vios was first introduced in 2003, it totally changed the local market's perception of what a quality small car was all about. Sure there were sub-compact cars available at the time, but they were little more than penalty boxes on wheels, but the Toyota Vios offered so much more with it's stylish exterior, logical and practical interior amenities spectacular fuel economy and performance.
Who could forget Toyota's marketing campaign with an in-her-prime Britney Spears shaking her money-maker to the beat of the Vios' tire squeals?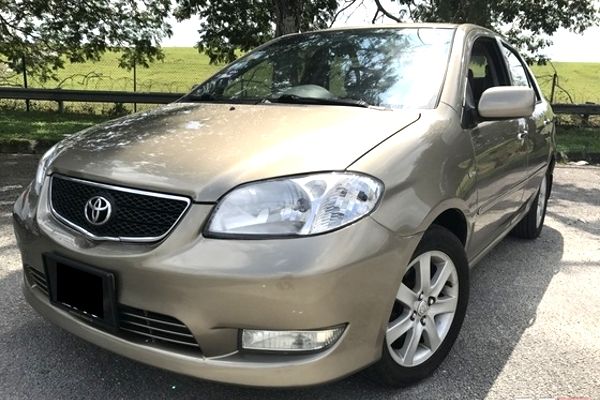 The Toyota Vios revolutionized the local car market
It instantly changed the definition of small-car even winning "best super-mini" at the time, with local journalists and pundits trying to get heads and tails around Toyota's world-beater.
The accolades continued on to the Vios' second generation with the introduction of what will then be lovingly known as the "batman" due to the shape of its front grill. It grew from being a niche model for Toyota Philippines, to consistently being one of the top-selling models in the country.
Fast-forward more than 15 years later and it would not be a surprise to see a first and second generation Vios still plying our streets despite its advanced age.
Why wouldn't it? Toyota is known for its bullet-proof reliability and the Vios is no exception. From fleet-specials to public transportation and even a track monster or car-show gem, no other car has the same level of versatility and reach as the Toyota Vios.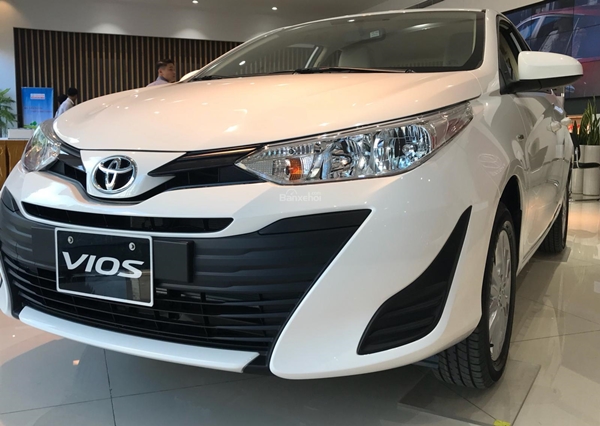 The "Batman" Vios was lovingly called that way because of that unique grill
Toyota Motors Philippines has recognized this solid fact by offering a special oil-change package exclusively for the first and second generation Vios, spanning Toyota Vios from 2003 to 2013. The special package is called VIOS 999. This comes with Toyota Genuine Motor Oil, Toyota Genuine Oil Filter, and Toyota Genuine Drain Plug Gasket as well as a free Caltex SavePlus Card.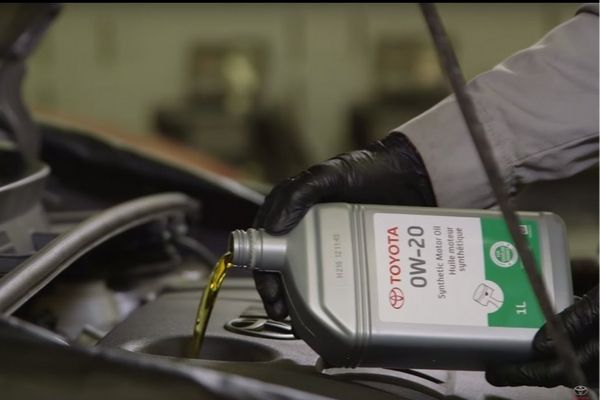 Anyone worth their salt in car maintenance knows that the company formula is best
All the valued Toyota Vios customer has to do is to visit any of Toyota Philippines dealerships nationwide with the eligible Vios model where a specialist will brief them of the package details, basically their job is to help you refresh your Vios' oil and have you leaving happy and satisfied with how you've well taken care of of your baby.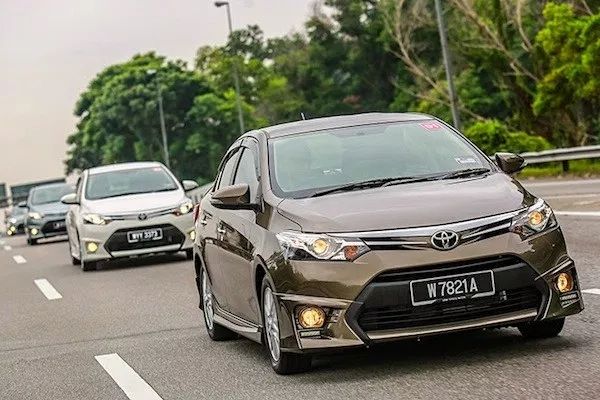 Third Generation users aren't out of luck if you use your Vios for GRAB
TMP First Vice President for Customer Service Operations Mr. Rainnier Gregorio, added that some Third Generation Vios Clients aren't out of luck as clients who use their fun machines for GRAB purposes can avail of the said promo. "(TMP)… support(s) our partner-drivers, who use the ever-reliable Toyota Vios to serve the public and earn a living for their families,". Mr. Rannier Gregorio added that: "Our dedication to aftersales service is one of the core values that makes us number one,"
The special VIOS 999 promo will last until September 30, 2019 and maybe availed from any of Toyota Motors Philippines 70 dealerships and service centers nationwide. Here is a detailed look for the package inclusions:
 

Main Package

Upgraded Package

Package

PHP 999 Vios Service Plus
(Parts, Labor, and VAT inclusive)

PHP 1,999 Vios Service Plus
(Parts, Labor, and VAT inclusive)

Inclusions

 

 

 

 

Change Engine Oil (Mineral Oil)

Change Engine Oil (Fully Synthetic Oil)

Change Oil Filter

Change Oil Filter

Change Drain Plug Gasket

Change Drain Plug Gasket

Clean and Adjust Brakes

Clean and Adjust Brakes

20 pt. Safety Inspection

20 pt. Safety Inspection
Stay tuned to Philkotse.com for more news and updates from the local motoring scene.

Know more about Toyota Vios 2022

Competing in the subcompact sedan segment, the Toyota Vios is the top sales contributor for the Japanese automaker. The price for the Toyota Vios in the Philippines ranges from PHP 681,000 to PHP 970,000. A total of 10 Toyota Vios cars is offered, with the top-of-the-line Vios GR-S variant coming with a Toyota Vios Philippine price tag of PHP 1,020,000. Two engine options are available in the range, which can be connected to either a 5-speed manual or continuously variable transmission (CVT). Dimensions-wise, the subcompact sedan spans 4,425 mm in length, 1,730 mm in width, and 1,475 mm in height. The main rivals of the Toyota vehicle include the Honda City, Mitsubishi Mirage G4, and Nissan Almera.
The Toyota Vios is not only the best-selling model in the Japanese automaker's lineup, but the entire Philippine market. It serves as a reliable and dependable subcompact sedan for those who are looking for a daily driver. Also, the Vios is proudly Philippine-assembled which supports Filipino automotive workers. Now, the vehicle is competing in its respective class head high using the refreshed body released by Toyota Motor Philippines (TMP) in the country last 2020.

Roy Robles
Author