5 reason why Toyota Vios is one of the best-selling car in the Philippines
Ever wonder why Toyota Vios remains to be one of the best selling cars in the Philippines? Read on to find out the answer.
Filipinos are fond of going to beautiful places for vacation, wandering from one place to another to view and experience the breathtaking scenery, especially with family and friends. Given this, having a comfortable and reliable car to use is a must for these road trips.
This is where the Toyota Vios comes in. As one of Toyota Motor Philippines' most popular models, the Vios is acclaimed by private motorists and fleet transport owners alike.
1. Toyota Vios Philippines: Style and comfort
As the Philippines is still largely a sedan market, the Toyota Vios is apropos for Pinoys. Its roof is uniquely designed, is made from lightweight material and has a lower center of gravity. The body is sculptured to give its athletic figure a solid look that makes it stand out from its rivals.
Aside from its physical appearance, Pinoys also look forward to the comfort provided by the cabin. In contrast to its compact exterior dimensions, the Vios has an interior space that is actually quite spacious, you'd probably forget that you are inside a subcompact sedan.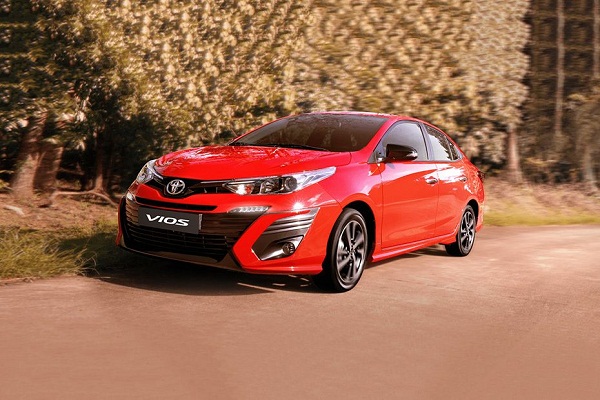 The sculptured body gives Toyota Vios a solid athletic figure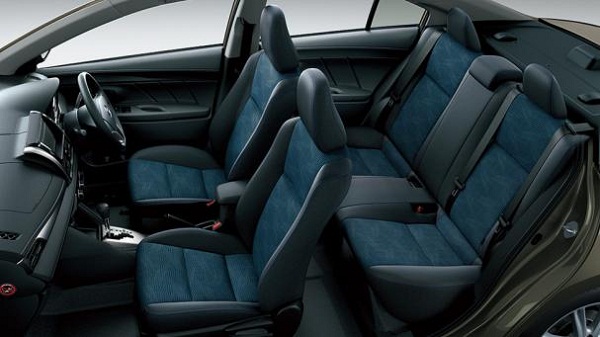 The new Vios offers comfort for both drivers and passengers
2. Toyota Vios Philippines: Convenience and entertainment
You will definitely love driving the Vios because of its electronic power steering which makes it easier to maneuver into a parking space; even driving along busy streets is a breeze.
The Toyota Vios also takes care of onboard entertainment for your travels, with features such as the 7-inch capacitive touchscreen, Bluetooth connectivity, USB and auxiliary input ports that can play music from any of your portable devices.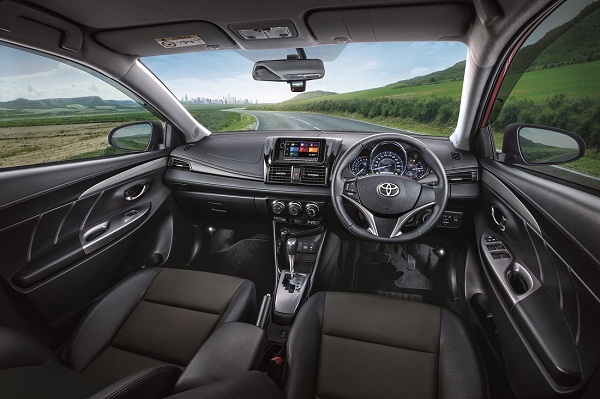 Toyota Vios is equipped with a modern dashboard
3. Toyota Vios Philippines: Affordable price and Fuel efficiency
An important criterion for Filipinos in choosing a car is a good value for the money, something that the Toyota Vios Philippines has in spades.
Affordability is one of its strong suits, with prices depending on the variant, engine and transmission package of your choice (typically between PhP659,000 for the 1.3L Base variant to PhP1,095,000 for the range-topping 1.5L G Prime).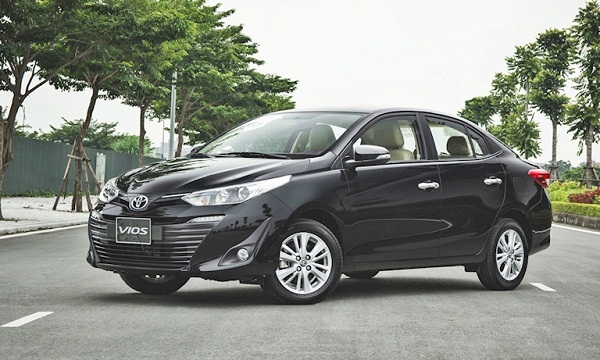 Toyota Vios 2019 now gets a price tag, from P659,000 to P1,110,000
>>> Check out our Toyota Vios for sale section for more affordable options
Fuel efficiency adds to the market appeal of the Vios, especially with fuel price increases here in the Philippines. Toyota claims the consumption of 19 kilometers per liter in mixed traffic conditions, which is quite a good figure compared to other sedans in the same category.
The inclusion of a CVT variant helps in improving fuel efficiency in city traffic while minimizing strain on the car's engine.
4. Toyota Vios Philippines: Impressive safety features
Compared to the previous-generation Vios, the current model boasts of upgrades in occupant safety. It now comes with seven airbags as standard equipment across all variants, as well as vehicle stability control and hill start assist.
The new Toyota Vios 2019 still retains ABS with EBD and brake assist for superb stopping power and maneuverability across a variety of road surfaces.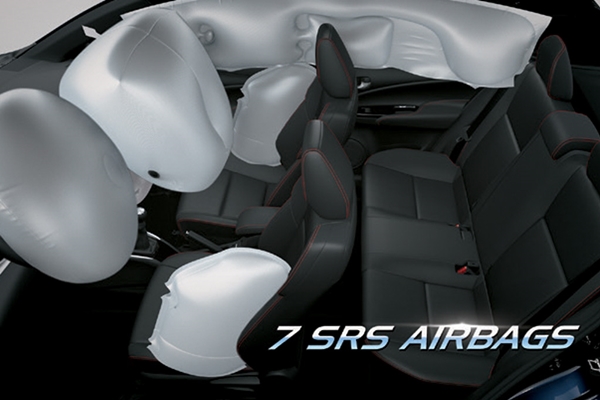 Seven airbags for driver and passengers
Another top safety feature on the Vios is the Whiplash Injury Lessening seats that lessen the possibility of whiplash injuries in the event of rear-end collisions. For the little ones, there are Isofix tethers that can be used to anchor child seats securely in place, as well as child safety locks that prevent unauthorized opening of the doors while the car is in motion.
All these are contained within a reinforced body that has earned a perfect five-star score in ASEAN NCAP crash safety tests.
>>> Look through our Toyota Vios review Philippines to decide which are great options to consider!
5. Toyota Vios Philippines: Preferred by most Filipinos
The Toyota Vios has been praised and loved for its convenience, performance and safety features by customers of various ages. It's a perfect choice for families that love to go on holiday trips, spirited drivers who enjoy the sporty look, young corporate professionals, and taxi business owners in search of a unit for their fleets.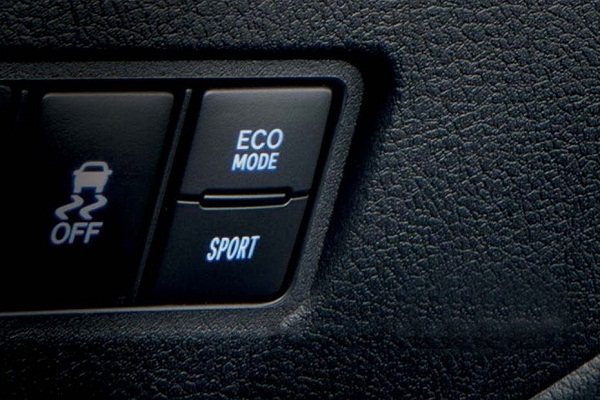 Eco-friendly features and fuel-efficient powertrain
With its efficient powertrain, the Toyota Vios is also environment-friendly without compromising performance, thanks to the Dual VVTi engine choices and the remapped engine software that further enhances output.
One tap of the gas pedal and the Vios readily launches into a sprint. At the fuel economy run organized by the Department of Energy in November 2018, the 1.5L Vios yielded a consumption of 25.88 km per liter of gasoline. Looks like Toyota has another winner on its hands with the Toyota Vios 2019.
>>> Widen your search with our Cars for sale section for a variety of options.
Author

Majoring in Physical Therapy during College, Liza started her career as a Sales Assistant and then joined Philkotse since 2018 as a freelance writer. She loves to challenge herself in different fields, just as much as how she loves travelling.