Give your family the best gift this Christmas by buying them a brand new car. Check out Philkotse.com review on the 3 Best Toyota Models to give this Christmas.
Most people are in a rush to buy gifts and complete their Christmas shopping. Sometimes we find it hard to decide on what kind of gift we should give to people that are close to us.
But if you are planning to go all out and give your loved ones something that they would truly appreciate one practical tip is to give them a brand-new car or vehicle. We know that this decision is something that needs to be thought over a couple of times since it's considered as a major purchase. 
Come to think about it, giving your family a car is a very practical and wise decision. At the same time, it will make them feel as if they've won the lottery this Christmas. Driving is way better than commuting or taking the mass transport. Let us be realistic and admit to ourselves that traffic in Metro Manila is really one of the worst in Asia.
And if you have parents who are considered as senior citizens then it is no longer advisable for them to take the public transport. Their comfort should be number one on the list at all times and giving them a new car this Christmas is the way to go. Traveling with kids especially toddlers can be a challenge for your wife and giving her a brand new car will surely make things easier for her.
Below are 3 best cars Philkotse.com believes that they will make your Christmas greater than ever:
1. Toyota Wigo
The perfect everyday car for Mom and Dad. Easy to Drive and maintain. 
The Toyota Wigo Philippines is one of Toyota's best selling cars because of its affordable pricing, its compact features and modern features, reliability on the road and of course fuel efficiency. If your parents are not fond of traveling long distance then the Wigo is a perfect gift choice for them.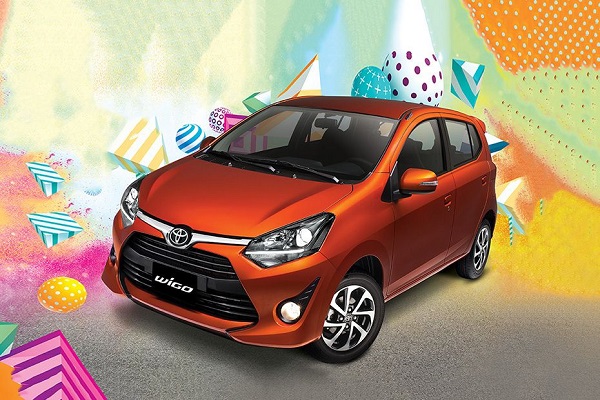 The Toyota Wigo prices in the Philippines starts from P542,000 to P681,000. 
The latest version of the Wigo comes with a face-lifted hood, bumper and front grille making the car look more sporty and lightweight on the road.  It's easy to maneuver and park thanks to its compact size. The Wigo is powered by a 1.0L VVT gas engine connected to a Manual or Automatic Transmission known for its fuel efficiency, which is perfect for retirees who are budget conscious.
Not to mention, the latest variant comes with a multi-functional steering wheel and a touchscreen infotainment system to keep its passengers entertained while on the road. It has good air conditioning and comfortable seats to make sure that Mom and Dad stay comfortable despite heavy traffic or long hours spent on the road.  
This hatchback is also equipped with airbags, seat belts, and other safety features to keep your parents safe at all times. Read our Toyota Wigo Philippines review to gain a deeper understanding of this affordable hatchback.
>>> Check out Toyota Wigo for sale at cheap prices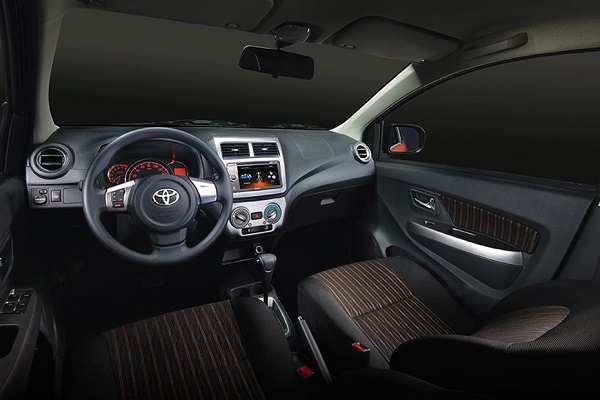 The Wigo may be small in size but it's surprisingly spacious inside
2. Toyota Vios
The ideal gift for your wife who always seems to be on the go. 
Every wife or mom would surely be very happy to receive such a generous gift from either her husband or children. The Toyota Vios Philippines is one of the best selling cars here in the country because of this nice design, affordability, and reliability on the road. The Vios is also known for its having practical  and mother-friendly features such as:
High headroom making ingress and egress easier for mother with infants or toddlers;
Big trunk accommodating various stuff such as grocery bags, baby stuff such as strollers and school bags or trolleys;
Child safety locks ensuring safety for kid passengers at all times.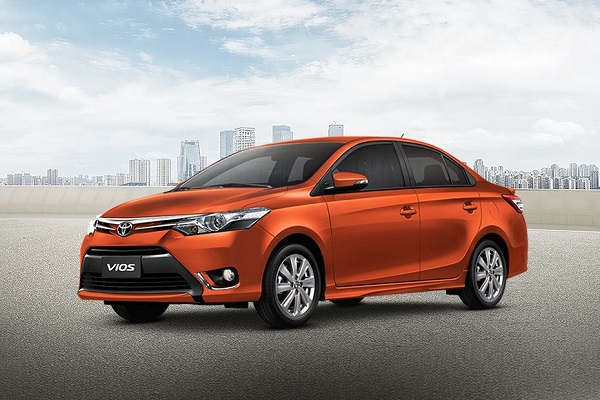 >>> Click to read our in-depth review about the Toyota Vios 2019 Philippines
Good infotainment system keeping children from getting bored while traveling
Cup and bottle holders to avoid drinks from spilling over which is a pretty common scenario when you have kids.
Automatic Brake Distribution with EBD
Complete set of airbags that will keep their kids and family safe at all times
The Vios is also perfect for moms that are budget conscious because of its fuel efficiency and a wide range of choices with 12 variants in which the base model equipped with 1.3 M/T can be bought for as low as Php 659,000. Find more affordable options in our list of Toyota Vios for sale here.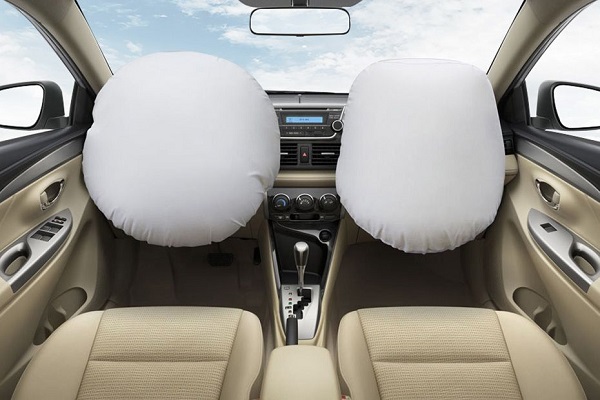 This compact sedan is equipped with a complete set of airbags that guarantees the safety of your family members
3. Toyota Avanza
A very reliable MPV that is perfect for the whole family. 
If you are looking for a perfect grand gift for the whole family, there is no need for you to shop further. Because we would like to present to you the Toyota's best selling MPV that's versatile enough to cater for the needs of the whole family. If your family loves to spend time together in out of town trips then this vehicle is definitely worth checking out. Other features of the Toyota Avanza Philippines include the following: 
Spacious and roomy interior accommodating 7 passengers or the entire family.
Large boot space and foldable rear seats, perfect for hauling goods and for families who have household pets and or those who are running a retail business
1.3L and 1.5L engine size, reliable for long distance driving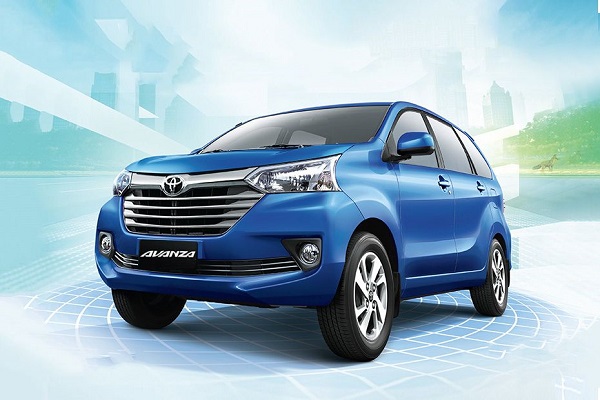 The Avanza is a perfect vehicle choice for big families. Price starts at Php 721,000
Very wide legroom and headroom allowance
Dual manual air-conditioning system
6.2-in Touchscreen infotainment system, GPS, ISOFIX, and Bluetooth connectivity available on higher trims.
The Toyota Avanza is available for sale in 7 variants and prices range from Php 721,000 up to Php 1,065,000. 
We are pretty sure that any family member who gets to receive any of these three Toyota models would be very ecstatic this coming Christmas season. Hopefully, with our tips and advice for your car buying, you would be able to choose the best car model that would suit their needs and lifestyle.
Last but not least, please check out the latest Toyota promos to open up your search to more attractive alternatives.
Merry Christmas!

Know more about Toyota

For the local market, Toyota Philippines offers 22 car models. The most affordable of these is the Toyota Wigo hatchback. Toyota also has three sedan models namely the Vios, the Corolla Altis, and the Camry. It then has one entry to the pickup truck segment, the Hilux. For coupes, Toyota Philippines offers two models: the GT 86 and the Supra. The Toyota local SUV segment has four models. These include the Fortuner, Land Cruiser, and Land Cruiser Prado. The Toyota MPV segment for the Philippines has three models: the Avanza, Rush, and the Innova. Then there are two Toyota vans in the Philippine market: the Hiace and the Hiace Super Grandia. For hatchbacks, there's the Wigo, the GR Yaris, Prius, and the Yaris, while the minivan segment then has the Alphard. And lastly, the crossovers sold by Toyota include the Corolla Cross, and the RAV4.
Here at Philkotse.com, we provide the complete Toyota Philippines Price list for 2023, which we update on a monthly basis. Besides that, we also list the latest and hottest car promos ranging from low monthly amortizations, cash discounts, and low downpayments.
For more information about the Toyota Philippines price list for 2023, as well other details regarding the brand, continue below.

Liza Campos
Author