Are you done shopping for Christmas? If not, check out the following gift suggestions from Philkotse.com by clicking here!
Christmas is fast approaching and we are wondering if you are you done with your shopping list. Choosing a gift for family and friends can sometimes be challenging. Especially if that person has almost everything that he needs or wants.
It's also difficult to assess if the person will appreciate your gift and effort. Here are some Christmas gift suggestions brought you by Philkotse.com that is guaranteed to bring a huge smile to the faces of your family members, relatives, and friends who are certified car owners and drivers here in the Philippines.
1. Portable Vacuum Cleaner
We often see this powerful and handy gadget being promoted on department stores, shopping malls and we even see this product in late night TV shopping networks. A lot of car owners would often dream of owning a handheld vacuum but most of them don't up to buying them because of various reasons.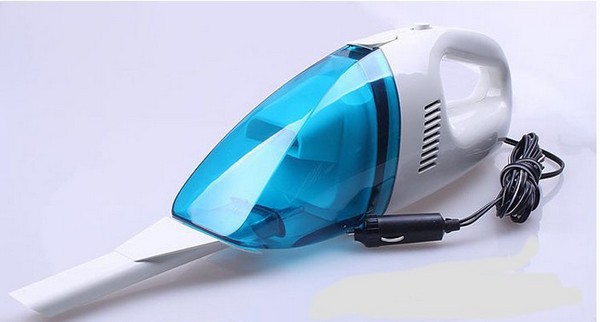 This portable vacuum cleaner will make cleaning and dusting easier
This is the perfect opportunity for you to buy this product as a present in order to help get rid of dust trapped in car seats, A/C vents, and dashboard. This is useful for people who have kids that suffer from asthma and allergic rhinitis.
Before buying this item make sure to check the following:
Suction and cleaning capabilities, test the product before paying.

Additional accessories, every vacuum cleaner comes with additional nozzles in that comes in different forms and sizes.

Verify the terms and conditions regarding warranty, returns, and repairs. Brand new items usually come with a warranty.
2. Car Care Cleaning and Detailing Kit
If you are a certified car lover, one of your must and should have would be a set of car care cleaning and detailing products. It's not surprising that a lot of car owners treat their car as their baby, meaning they pamper it by making sure that it looks good and fresh all the time.
These products are easy to find and affordable as well. It would be great if you could assemble a gift pack by purchasing any of this stuff:
Car shampoo and conditioner

Car wax

Glass cleaner

Degreaser

Scratch removers

All-purpose cleaner for leather seats, dashboards, and interiors.

Chamois wipes and microfiber cloths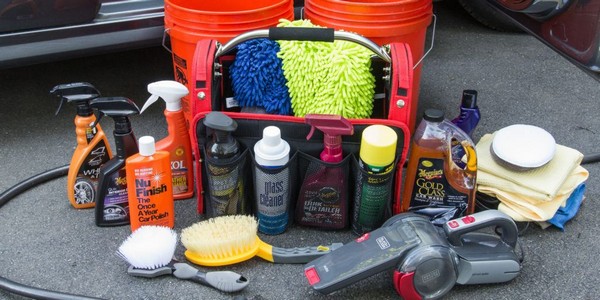 Many car owners would like to pamper their cars by using these products
Before buying make sure to:
Check out different stores, some of them offer discounts that will save you a good amount of money especially if you buy in bulk.

Check the labels for expiration dates. Preferably, buy products that are about to expire 2-3 years from the date of purchase. So the person who will be receiving the gift can use the products for a long time.

Check the ingredients, just to make sure that the products are safe, non-toxic and hypoallergenic.
3. Brand-new Tires
If you are feeling very generous this Christmas season maybe you would like to give someone close to you a brand-new spare tire or a complete set of four, whichever you prefer. Giving someone who loves to drive a set of new wheels is always a great idea. We all know that good wheels are essential in keeping the driver and its passengers safe on the road.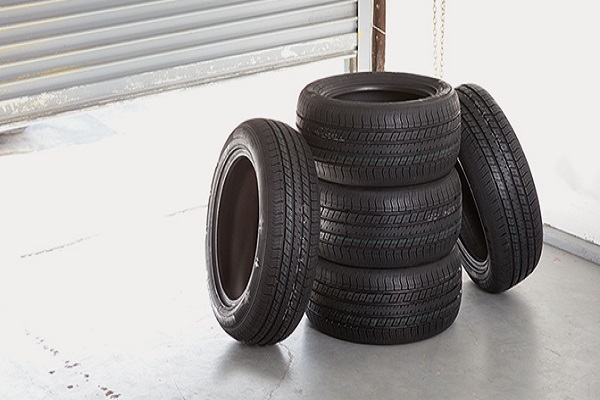 A set of brand new tires for Christmas is guaranteed to make every car owner very happy
If it's your first time shopping for tires do not forget to do the following:
Always buy trusted brands from reputable sellers. Although there a lot of cheaper and unknown brands in the market, do not compromise the safety of the receiver by buying low-quality tires and fake ones.

Check for its warranty. Clarify all details from the salesperson before paying for it.

Most tires can be replaced within 7 days if it's due to a factory defect. But if the tires get damaged due to negligence or wear and tear, sorry to say that it's not eligible for a replacement.
4. Flat Tire Emergency Kit
Nobody wants to experience a flat tire especially in the middle of nowhere. That is why all car owners must own even the most basic tools that they could use to change a flat tire. Because there are times when asking for help is not as easy as it normally is and we would need to fix things on our own.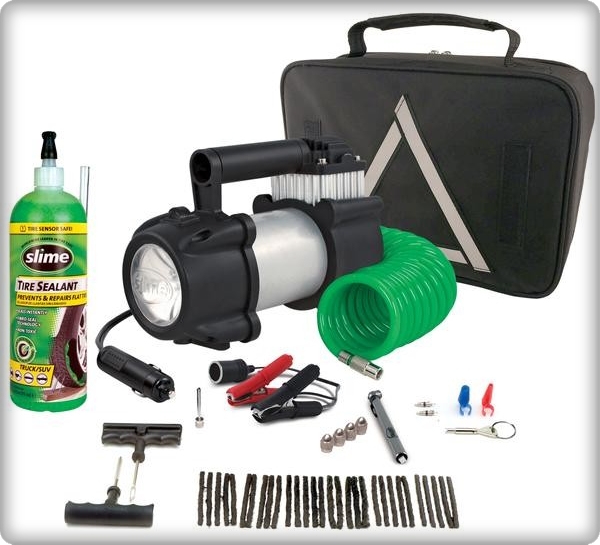 Every car must have a back up flat tire kit in case of emergencies
Nowadays, a lot of shops that specialize in car stuff and accessories do sell this kind of kit for a very reasonable price. The kit usually consists of a portable jack, wrench, emergency patches to fix puncture sites and a portable air pump. Just feel free to ask the sales staff questions should you have any.
5. Gift Vouchers for a Car Spa and Detailing Services
A lot of car owners would really like to have their vehicles cleaned thoroughly but most of them also think of the rates as quite pricey. Your family or friends would surely appreciate getting something special for their car this Christmas such as vouchers or coupons.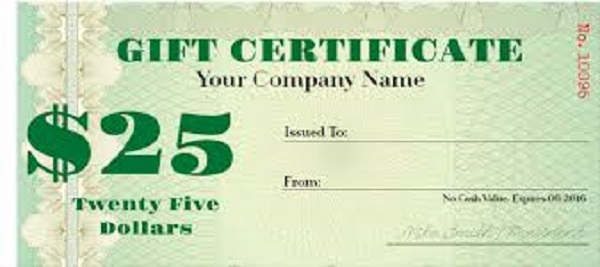 Give your family, friends and loved ones a  couple of car spa certificates as a treat
Make sure to provide them with vouchers from a reputable detailing shop that's near their place. So they could visit the car spa at their most convenient time and also make sure that they will be taking advantage of your present.
6. A Free Full Tank of Gasoline or Diesel
Here in the Philippines, the majority of the Filipinos especially car owners are very much aware of the current prices of fuel. Telling someone close to you that you will be filling up their cars with free fuel as a Christmas gift will surely make them feel like they won the lottery for the day.
Should you decide to do this, you would end up helping a lot of people with their fuel expenses even for just a few days or weeks. Also, there is no need for you to visit the malls because refueling is a lot easier and more practical.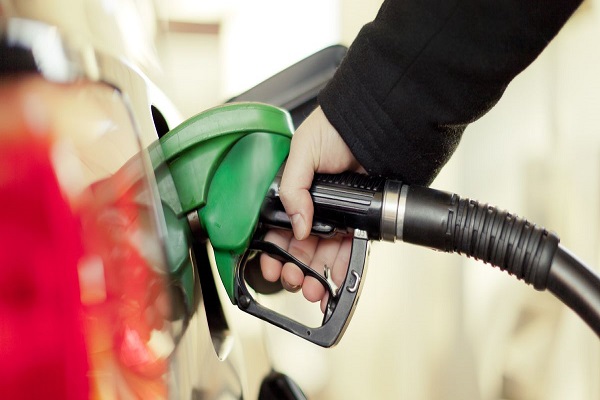 Filling up your friend's fuel tank will surely make them very happy this Christmas
Here are some friendly tips for all car owners to remember:
You can use your credit card and earn points while refueling different cars of people close to you.

Some gasoline stations offer discounts or rebates for loyal customers.
Whether you choose to give expensive or practical things as a gift this Christmas, what really matters is that it should come from the heart and given with love. Hopefully, we were able to help you find the perfect gift for your loved ones this coming holidays.
>>> Buying a car this Christmas, why not? Check out the latest car promos this holiday!


Liza Campos
Author